Today, I have sort of a confession to make. Okra or Ladyfingers or Bhindi / Bhende (in Hindi / Konkani) whatever name you know it by, happens to be one of my favorite vegetables. There, I've said it out loud. Sadly, this intriguing vegetable has a bad reputation. It is infamous for being slimy and tasteless. I am going to try and persuade you otherwise. Yes, okra tends to when raw. Because of that a lot of folks simply won't work with it. I've had the opportunity to try this vegetable in many different forms. If you've been here a few times, you know my Mum is a great cook. She would use these is vegetable curries and lentils stews (sambhar), stuff them with rechaad masala and fry them and make a stir fry (bhaji) two different ways. Since then I've tried atleast 3 more ways to cook them, like this
Kurkuri Ajwaini Bhindi
. That's how much I love okra. And I'm here to tell you that if it is cooked well, it isn't slimy at all. And it is tastes amazingly delicious.
In Goan homes, this is a very popular way to cook okra. Just a few simple ingredients go into the pot and result in a beautiful stir fry. Serve this vegetable hot with some chapatis or even as a side dish to some fish curry and rice for a complete Goan meal.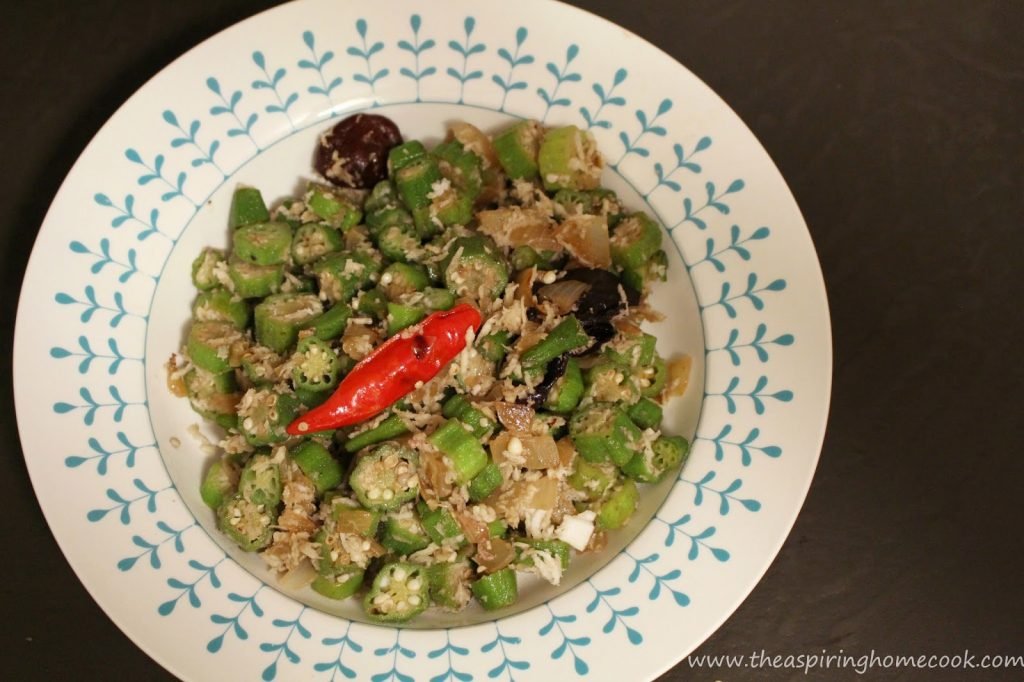 Goan Okra Stir Fry / Bhende Solantule
250gms okra
1 medium onion, diced
2 birdseye chillies, slit
5 pieces of Kokum
1/4 cup grated coconut
Salt, to taste
1 tbsp olive oil
Wash and dry the okra. Cut off and discard the heads. Cut the okra into slices.
Heat the oil in a pan.
Add the chillies to the pan and saute it for a few seconds.
Now add the chopped onions and stir fry till the onion softens and the edges of the pieces of onion start turning brown. Now add the okra and kokum to the pan and saute for a couple of minutes, stirring every now and then to ensure it doesn't stick to the pan or burn.
Add salt to taste and stir and continue to cook uncovered till the edges of the okra slices start turning a light brown.
At this stage add a touch of water (a couple of tablespoons) to help the vegetable cook. Lower the flame, cover the pan and simmer for a few minutes.
Stir the contents of the pan and check for seasoning and and when the okra is tender, add the coconut and stir through. (When you first uncover the pan, if the okra hasn't cooked through and the liquid has been absorbed, add another small splash of water and continue to cook till the okra is tender).
Cook for another minute or till the coconut has warmed through.
Serve hot.
It seems like I've been on a bit of a Goan food trip lately. For the past couple of days, we've enjoyed a whole lot of it. This is my 3rd consecutive Goan seafood recipe on the blog. And that too, in a matter of a couple of days. But I must say, I've enjoyed every single bite of it.
This sort of food takes me back to a simpler time. Back when I was in school (and that was a looooong time ago), every summer holiday was spent at the family home in Goa. I looked forward to those trips. The bus journey each way took aound 18 hours and was great fun. We'd pack a variety of munchies for the way. Bus journeys always made me hungry and sleepy. But I loved those long hours on the road. We actually looked forward to the journey almost as much the holiday in Goa itself. Have you every made that trip? What's your favorite part? My late aunt was a fabulous cook. Unfortunately, I was very young then. Too young to be interested in learning about cooking from her. To this day, I wish I had. Back then, it was 2 months of Goan fare. And I never tired of it. Cooking was a labor of love then. Even though we had a modern Gas kitchen, my aunt chose to cook on a wood fired stove in clay pots. And the food, was absolutely out of this world. I have not tasted food like that ever again. Who knows? Someday, I may go back to Goa for a couple of months to relive those days. One of the dishes my Aunt cooked really well was a Tisreo Sukhem – a Goan Clam stir fry. And this is a dish my mother cooks really well too and it is very similar to the one my Aunt made. Fortunately, I have learnt how to make it too. Clams are more commonly known as Pipis in Sydney.
On my last grocery shop, I picked some up from the fish monger. Now, you can cook the whole shell and you know its cooked once the shells have opened up. But both, my Aunt and my mother always make it on the half shell. So I did the same. Once the clams are halved, the entire dish probably takes about 15 minutes to put together. I hope you decide to try this Goan delicacy some time. You can serve it up as a side dish to a typical Goan Fish Curry and rice meal, or serve this with some chapatis or even with bread. However you choose to serve it, you will love it.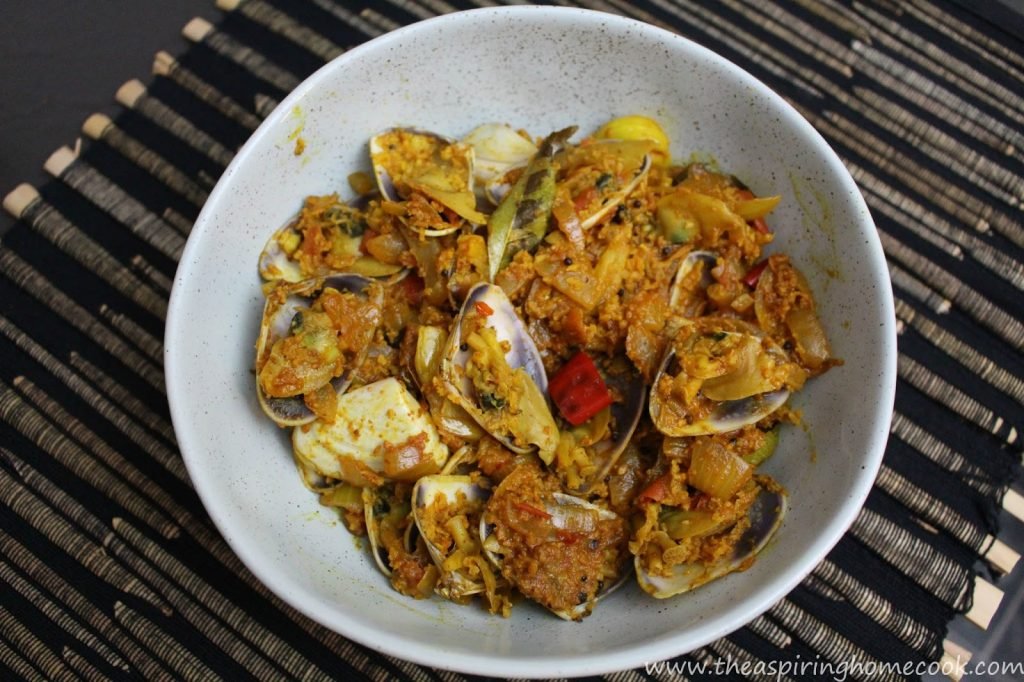 Watch the step by step process here –
Tisreo Sukhem


40-50 fresh clams / pipis
1/2 tsp black mustard seeds
6-8 curry leaves
4 cloves garlic, lightly bruised / crushed
1 medium onion, chopped
2 green / red chillies, cut into 1/2 inch pieces
1 tomato, chopped
1/4 tsp turmeric powder
1/2 tsp red chilly powder
1 heaped tsp coriander powder
2-3 tbsp grated coconut
1 tbsp coconut oil
Salt, to taste
Wash and halve the clams / pipis. (You can also chose to leave them whole.)
Heat the oil in a pan on medium heat.
Add the mustard seeds. When the seeds start to sputter, add the curry leaves and the chillies.
Stir that around and add the garlic cloves. Let that fry off for a few seconds.
Now add the chopped onions and saute them till they have softened and the edges have just started to brown.
Add the turmeric, chilly and coriander powders to the pan and stir well. Add a dash of water (about 1 tbsp) to deglaze the pan. The prevents the spices from burning.
Now add the chopped tomatoes and stir fry that for a couple of minutes.
Now add the clams and gently stir them through the spice mix in the pot.
Add salt to taste.
Add a small splash of water to help the clams steam through. (2-3 tbsps worth)
Switch to a low heat, cover the pan and cook for about 5-8 minutes, or till the clams have cooked through. Stir at the halfway mark and add more water, if needed. Just a little to prevent if from burning. If you find that there is too much liquid in the pan, cook it uncovered for the rest of the time.
(You are looking to have most of the liquid absorbed into the dish.)
(If you are using the clams whole, you'll know they are cooked, when the shells open up.)
About a minute before you take it off the heat, add the grated coconut and stir though. When the coconut has warmed through, take off the heat.
Serve hot!
UPDATE: I've added a new, better picture for the milk cream and the video recipe for it at the end of the post. The recipe is still the same great recipe. 
As promised in last weeks post, this week as well, I'm sharing 2 lovely treats. One is a little time consuming, the other far quicker. Both of these can be found on the traditional Goan Christmas sweets platter. These are none other than Milk Cream and Coconut Toffee. I simply love them both very much. I remember when I was a kid, my Nana (may she rest in peace), would be solely responsible for whipping up the coconut toffee and to this day I remember, she would tinker about the kitchen for about 15-20 minutes at the most and voila, the coconut toffee was ready. We then simply had to wait for it to cool. I've always been a big coconut toffee lover (Bounty being one of my favourite candy bars) but since my Nana passed away, we never made this any more. I wonder why. This year that is about to change.
Now the Milk Cream was a completely different story. You see, neither my Nana or my Mum knew how to make milk cream, but my Aunt used to make some of the best milk cream I've ever had to this date. She guarded her recipe with her life. Eventually, I managed to persuade her to share the recipe with me and she obliged. So I came home and decided that I was going to make Milk Cream that Christmas. And make it I did. Little did I know how fickle sugar was. The recipe seemed fairly simple and I figured like the rest of the traditional sweets, it wasn't done till your arm fell off from all the stirring. How wrong I was. I ended up with nothing close to the perfect Milk Cream that my aunt used to make but with some milk cream crumbs, some really delicious crumbs. I figured that while this couldn't be shared with friends and visitors, there was no reason why we at home couldn't enjoy it. So once my crumbs cooled off, I bottled it and we enjoyed this strange version of the Milk Cream for quite a while. When I called my aunt later and told her about it, she told me that my only error was I had overcooked it and thats why the mix had crystallized. She asked me to have a go at it again, but being the teenager I was, once was quite enough. I wasn't as persistent back in the day. I figured I would just enjoy the generous portion she usually gave us, since she knew it was my favourite.
Years later, with some much needed guidance, I attempted making this again and this time it worked out. I've never looked back since. I hope you try this out when time permits you won't be sorry. It's a lovely little bite that simply melts in your mouth.
Last week we started with the more time consuming treat first. This week, I'm starting with the quicker one.
Coconut Toffee


1 1/2 cups sugar
1/2 cup water
2 cups desiccated coconut (unsweetened)
A pinch of ground cardamom seeds
A couple of drops of food colour of your choice
Clarified butter for greasing the plate
Place the sugar and water in a heavy bottomed saucepan and place on a medium flame. Cook till it reaches 235ºF on a candy thermometer.
Grease a steel / aluminium plate or cookie sheet using ghee / clarified butter.
When the sugar solution reaches the desired temperate, add the coconut, cardamom powder and food colour. Mix well and take it off the fire.
Pour the mix onto the greased pan and flatten out evenly.
Let it cool for a while and then cut into squares.
Enjoy your coconut toffee!!!
Moving onto the milk cream. It is a time consuming recipe and you will be tempted to turn up the gas. Please don't. You get a lighter coloured end result if it is cooked on a slow flame. Do not leave it unattended.
Milk Cream


100g cashew nuts, ground to a powder
Boil the milk in a heavy bottomed vessel and continue cooking till is reduces to half the quantity on a very slow flame, stirring occasionally and ensuring that the milk that's on the sides of the vessel is stirred into the rest of the milk and not allowed to brown there. 
Add sugar and keep on stirring. 
When thickened, add the cashew nut powder. Keep stirring over a very slow flame till it starts leaving the vessel. 
Pour the mixture onto a steel plate and stir to cool a little.
Knead it into a dough while still warm. Mould into desired shapes.
NOTE:
If the dough turns out too sticky add a little icing sugar and knead.
Watch the video recipe here –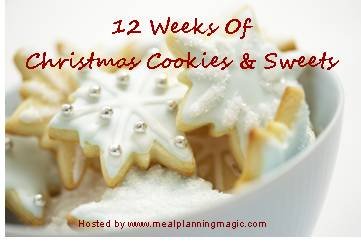 Don't forget to stop by next week for the 3rd issue of Double Treats.
I can't wait to see what the others have brought to the table this week. Go ahead and check it out –
A coconut coriander chutney is probably one of the humblest of all sandwich fillings. It has so many wonderful flavors that mingle to form one well balanced spread. There is absolutely no cooking involved, which is a welcome relief in these sweltering conditions. I've jotted down the quantities and the ingredients that I use for the chutney in this post, but you can play around with them to get the flavors you prefer. In India, theres probably hundreds if not thousands of recipes for this chutney. This is one my grandmother and mother used, but my husband tweaked and I'd dare say perfected it. Its not too spicy so even children can enjoy this, and believe me they do.
This chutney keeps very well. So you can make it ahead of time and refrigerate it for up to a week and use it as and when you need to.
Here's a few options on what you can do with this spread –
1) Chutney sandwich – Spread it over some buttered slices of bread. I think it goes well with slightly toasted slices as well.
2) Chutney Cheese sandwich – Butter a slice of bread and spread some of the chutney over it. Top with a slice of cheese or grated cheese, whatever you have at hand. Cover this with another slice of bread.
3) Veggie Delight sandwich – Butter a slice of bread and spread some of the chutney over it. Place some slices of tomato and cucumber on it. Cover this with another slice of bread.
These are just a few sandwich combos to get you started. I'm sure you'll come up with many more and I'd love to hear about them. And oh yes, how can I forget –
4) With rice – On days of fasting, my mum used to serve us this chutney with a small portion of warm, plain rice to get us through the day.
Check out how I make my Coconut & Coriander Chutney here –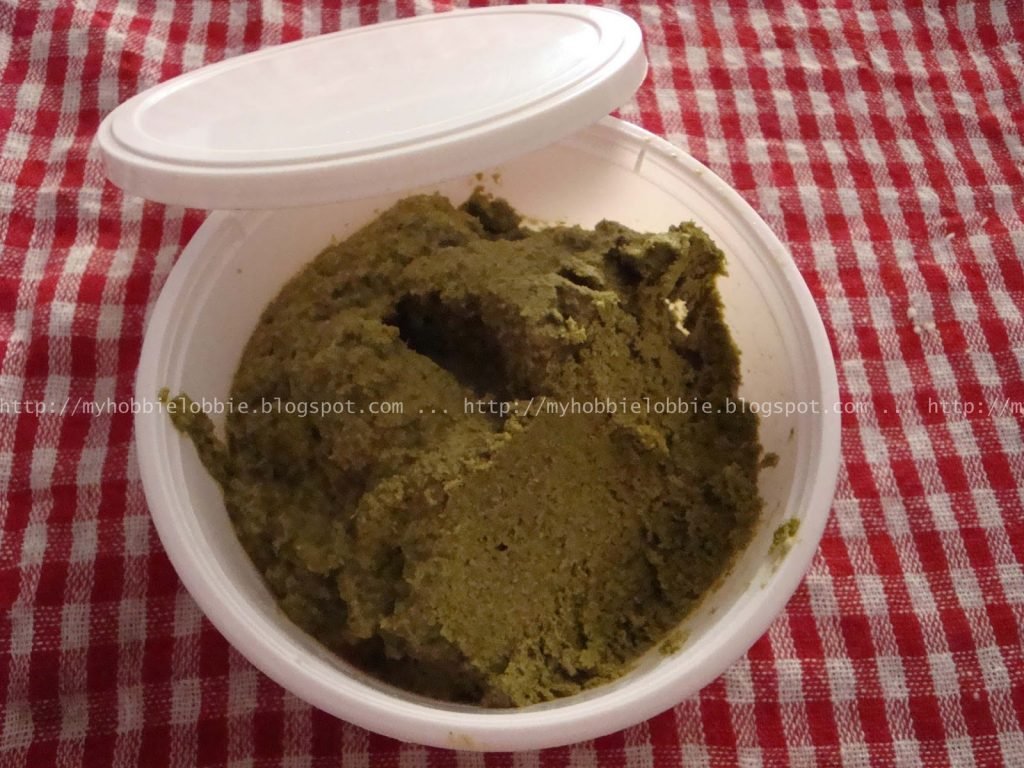 Coconut Coriander Chutney


1 cup freshly grated coconut
1 large bunch of fresh coriander, leaves and tender stalks (About 1 tightly packed cup)
6 small cloves of garlic or 2 large cloves of garlic
3/4″ ginger
1 green/red chilly
1 tbsp sugar
1 walnut sized ball of tamarind, soaked in 1/4 cup water
Salt to taste
Tip all the ingredients except the coconut into a blender or food processor. Blitz to form a puree.
Add the coconut and blitz again. You can leave this spread as coarse or grind it as finely as you like. I like it ground fine but not too fine. You may need to add a dash of water to help the ingredients grind well.
Taste and adjust the flavors, if needed.
Store in a container, refrigerate for up to a week and use as and when needed.
This recipe is linked to –
Mouthwatering Mondays
A Little Birdie Told Me
Tuesdays At the Table
Tuesday Night Supper Club
Delectable Tuesday
Let's Do Brunch