Howdy folks! I hope everyone's had a great Halloween. Now that Halloweens over, I figure its safe to start actively working on Christmas. And in an attempt to get a headstart, I've decided to post one of my favorite cake recipes. This one is a basic sponge cake recipe. Now I know, this is not a very Christmassy recipe, but I know a few people who don't like fruit cake and actually request for a sponge cake instead. While this recipe is basic, there's nothing basic about the end result. It uses simple ingredients and results in a really flavorful cake. While you can use this cake as a starting point for a number of cake creations and other desserts, this cake can hold its own as a tea cake too. Infact, my husband enjoys this cake so much, that when he asks me to whip one up, he justs wants it as is, no frosting or anything.
If you're someone who wants to learn how to bake, this is a great place to start. I've actually filmed the recipe too and I've included some of my tips and tricks to help out novice bakers. I will link the video at the end of this post.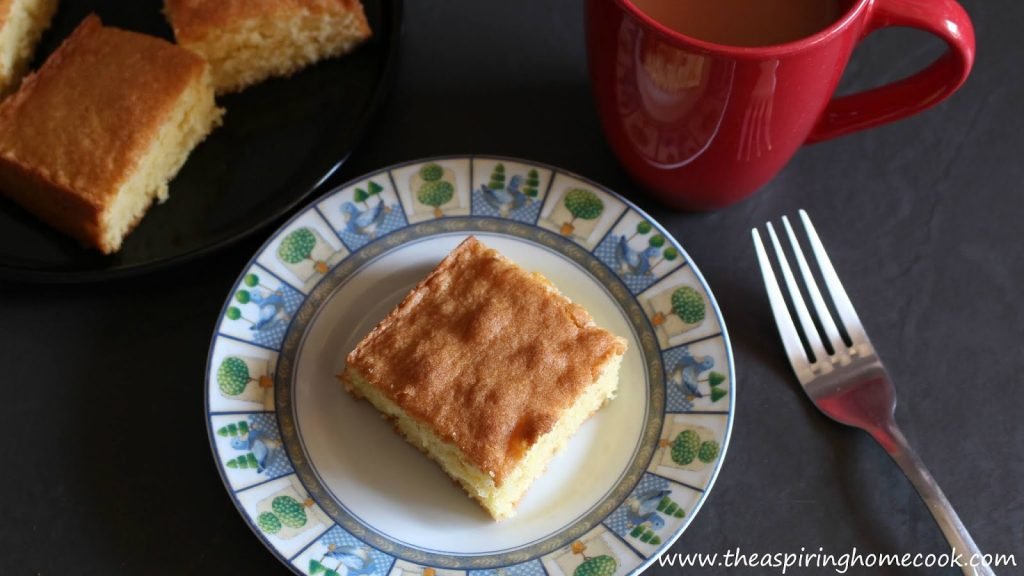 Vanilla Sponge Cake


250g butter, at room temperature
250g sugar (Use either a really fine grain or powder your sugar in a dry grinder before using)
250 all purpose flour
4 eggs
1 tsp vanilla extract / vanilla bean paste
1 tsp baking powder
Preheat your oven to 180ºC and line the base of your cake tin and grease the base and the sides and set aside.
Separate the eggs.
Whisk the egg whites to stiff peak stage and set aside.
In a large mixing bow, beat the butter, sugar, egg yolks and vanilla till light and creamy.
Mix the flour and baking powder.
Sift the flour mix into the butter and sugar mix in 3 stages, folding the flour into the batter only until just incorporated, with each addition.
Add a couple of scoops of the stiff egg whites to the cake batter and gently mix to loosen the batter. Gently fold the rest of the egg whites into the batter till it is well incorporated.
Pour the cake batter into the prepared cake tin and bake for 30 minutes or till a cake pierced through the center of the cake comes out clean.
Let the cake cool down in the cake tin. When it has reached room temperature, carefully take it out of the tin.
You can now use this cake in any recipe that calls for a vanilla sponge cake or serve it as it is.
Enjoy!!!
Hi guys! Today's post is a special one. It's my favorite chocolate brownie recipe that I'm going to share with you. It's my go to recipe for chocolate brownies and I've used it for years now. It yields, what I consider, the perfect Chocolate Brownie. You get a beautiful crust on the outside and a fudgy, gooey center.
It's the perfect baking option for holidays or when you're baking for a crowd because of its simplicity. The recipe can be doubled if you like. And when simple recipes yield such fantastic results, you know you're on to a winner.
So I do hope you try these brownies out.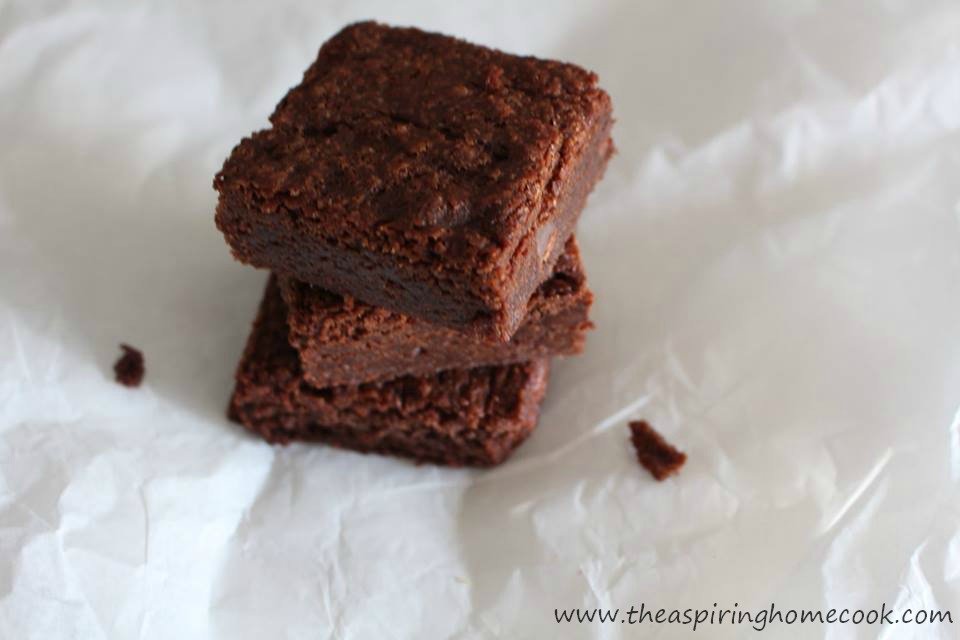 The Best Chocolate Brownies


110g all purpose flour
185g salted butter
175g dark chocolate (either buttons, or roughly chopped bars, both would work)
175g sugar
2 eggs
1 tsp vanilla bean paste
A pinch of salt
50g chocolate chips.
Melt the butter and dark chocolate in a heavy bottomed pan on low heat. Once everything has melted, take the pan off the heat and set it aside to cool.
Halfway through the cooling process, turn the oven on and preheat it to 180ºC. Line an 8 inch square baking tray with some foil and leave an overhang on the sides. The foil makes clean up so much easier and the overhang helps take the brownies out of the try very easily.
Crack one egg into a small bowl and lightly whisk it. Add it to the melted and cooled butter and chocolate mix and whisk to incorporate. Repeat this with the second egg.
Add the vanilla, salt and sugar and whisk well, making sure everything has mixed well.
Now add the flour and whisk until just combined.
Add the chocolate chips and fold it through the batter with the help of a spatula.
Pour the batter into the foil lined tray and bake for about 25-30 minutes.
Take the brownies out of the oven and let them cool completely.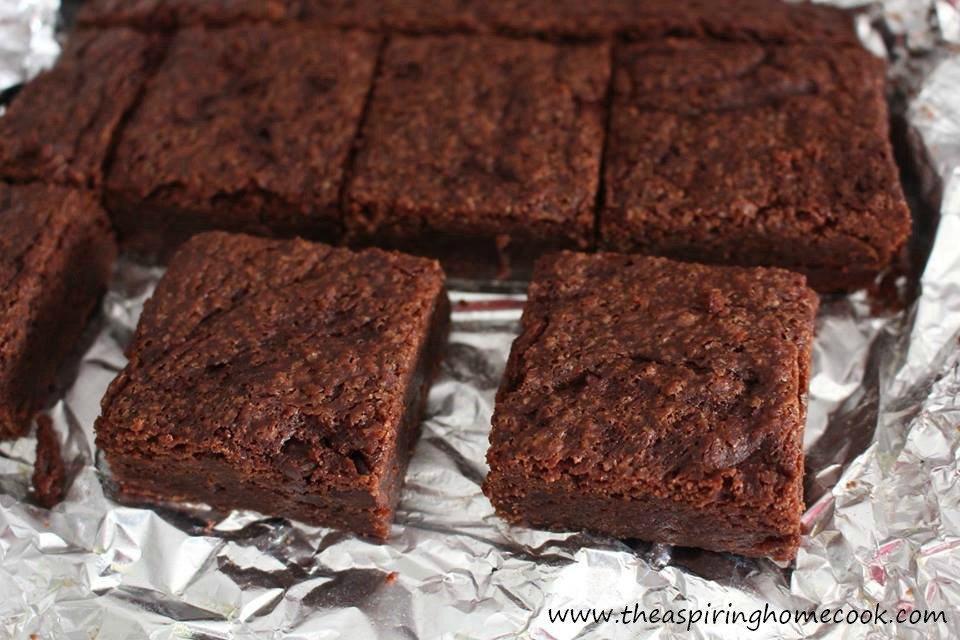 You can now cut them into squares and serve.
Pin now and try later!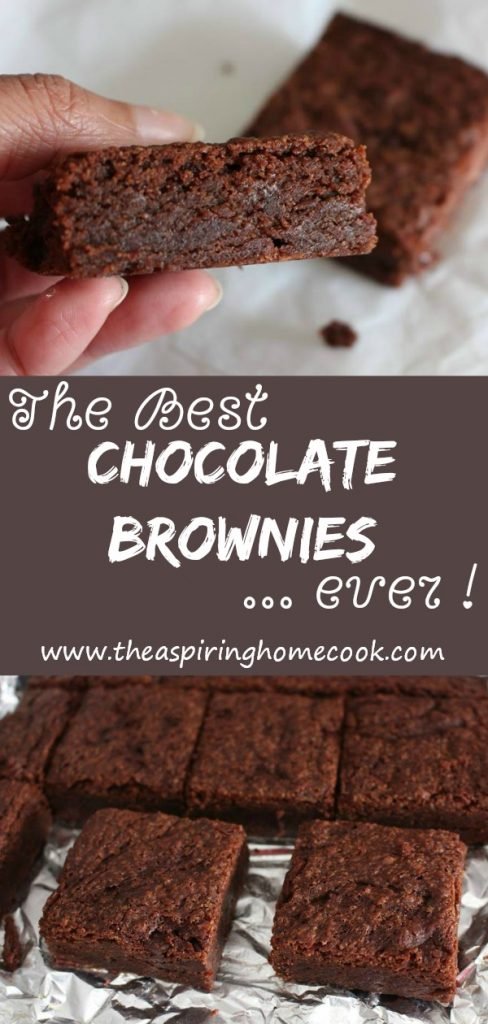 ** This post contains affiliate links.
So last week I shared with you a lesser known, but extremely yummy recipe for a biscuit found in the Pune-Mumbai region – Shrewsbury Biscuits. If you haven't seen that yet, go check it out, I'll still be here when you get back.
Okay, so you're back. Today, is the turn for another lesser known recipe, this time for a cake called Mawa Cake. Again, as far as I know this cake is found in the Pune-Mumbai region. Kayani Bakery in Pune and Merwan's Cake shop in Mumbai are popular for their Mawa cake, though you will find quite a few other shops selling this cake. They are usually sold in packs of 6 – 6 muffin sized pieces. This simple cake is so very special. It is not much to look at, but what it lacks in looks, it makes up for in taste. If you've never heard about this cake before, you should put it on your list of recipes to try out. Mawa is nothing but milk solids and this is widely used in a lot of Indian sweets.
A lot of people cringe at the thought of making their own mawa and just buy it from the local Dairy shop in India. This is because, while it is a simple process of reducing milk, working with about a litre of milk could take you about an hour to process. In the past, I have made Mawa the traditional way a couple of times. But for this cake, I decided to try out a cheat's version of Mawa. This method takes literally 2 minutes at the most, and you would never be able to tell that it is an instant version. I'm so happy that I found this method. I have a whole bunch of recipes for Indian sweets that I've been ignoring, simply because it calls for Mawa. But that has changed, so you can expect to see some more Indian sweets / Mithai recipes, just before the Indian festival season starts.
Back to the cake. If you have your Mawa sorted out, the rest of the recipe is like a simple pound cake one but with a serious flavor profile. The Mawa adds a richness to the cake and it is mildly flavored with cardamom powder, resulting in a very exotic tasting cake. This time around my husband made the cake, which I guess made it even tastier (lol). He chose to bake this in an 8″ round cake tin, but you could bake it in a cupcake tray too. I do hope you try it out.
Mawa Cake
Yields: an 8 inch cake or 15-16 cupcakes
1 portion of homemade mawa (recipe below) or 200g unsweetened mawa
200g all purpose flour
300g sugar
200g butter
4 eggs
1 tsp baking powder
1/2 tsp cardamom powder (Seeds of about 10-12 green cardamom pods, powdered)
Preheat the oven to 160ºC.
Grease and line an 8-Inch Round Cake Pan
with parchment paper / baking paper. Alternatively, if you are baking them in cupcake sizes, line a Cupcake tray
with paper liners.
Separate the egg yolks from the whites. Beat the whites to a stiff froth and keep aside.
In another bowl, cream the butter, sugar and egg yolks till light and creamy.
Add the mawa, cardamom powder, baking powder and flour and mix till well incorporated. (If the mawa in store bought or is a firm block, grate it before adding into the batter)
Fold in the beaten egg whites gently till just evenly incorporated in the batter.
Pour the batter in the prepared cake pan and bake for about 40-50 minutes (if using a cupcake tray, bake for 15-20 minutes) or till a bamboo skewer inserted near the middle of the cake come out clean.
Cool completely, cut and serve. Don't get fooled by the look of the cake. It tastes a whole lot better than it looks. And don't forget, if my husband (who has probably not baked more than a handful of times so far), can whip this up, so can you.
Enjoy!!!
How to make Instant Mawa?


1 tbsp ghee / clarified butter
1/4 cup milk
1 cup full fat milk powder
Warm the ghee and the milk together. You just want this mixture warm, not hot.
Add the milk powder and stir and cook till it comes apart from the pan and starts forming a ball.
Use to make mawa cake.
Notes: If you are baking the cake in a regular cake tin and not a cupcake tray, in some cases, the milk solids may cause the cake to brown quickly. This is normal, but if you think it is browning too fast and may burn, cover the tin loosely with aluminium foil and continue baking till the cake is done.
After what seems like forever, I'm back in the blogosphere. And I just have to share this little treat with you. It is a South-Indian delight. We've been missing the readily available street food in Mumbai an awful lot lately, so I've decided that instead of whining about it, I was just going to have to put my big girl pants on and learn how to make it myself.
So off I went, to scour the internet for recipes easy enough for a beginner in South Indian food to get right. You might wonder what I'm on about. You see I love South Indian treats, but a lot of them call for the perfect ratio of ingredients, overnight fermentation and consistency of the batter, to name a few pressure points you might come across in a recipe. I wanted something that wouldn't take as long. After a little looking, I found a recipe for Deep-fried lentil fritters. It requires a little planning in advance, since the lentils have to soak for a while (you could make the Chutney and the prep the other ingredients in the meanwhile), but other than that its fairly simple to prepare. The fritters turned out fantastic. Crunchy on the outside, fluffy on the inside and they packed some lovely flavor. I should tell you at this point, that the first time I made these fritters, the batter was a little thinner than it should have been. The resulting fritters were tasty but absorbed a little oil while they were being fried. I knew at once that I needed to make some changes. When I made these a second time and watched the water content closely. The batter was a lot thicker than the previous time.
And since then I've made these a couple of times and they hit the spot every single time. So until I learn to make a few more Indian street food delights, I will make these bite sized treats everytime the we're hit with the craving for some South Indian food.
I've used a bit of chillies with the seeds since we like our food with a little bite. But you can either cut down on the chillies or leave them out completely. Serve this hot with some
Coconut Chutney
on a wet / cold day or any other day really coupled with a piping hot cuppa tea and you're in for a real treat.
Come back tomorrow and I'll show you how to use these fritters to make another yummy snack.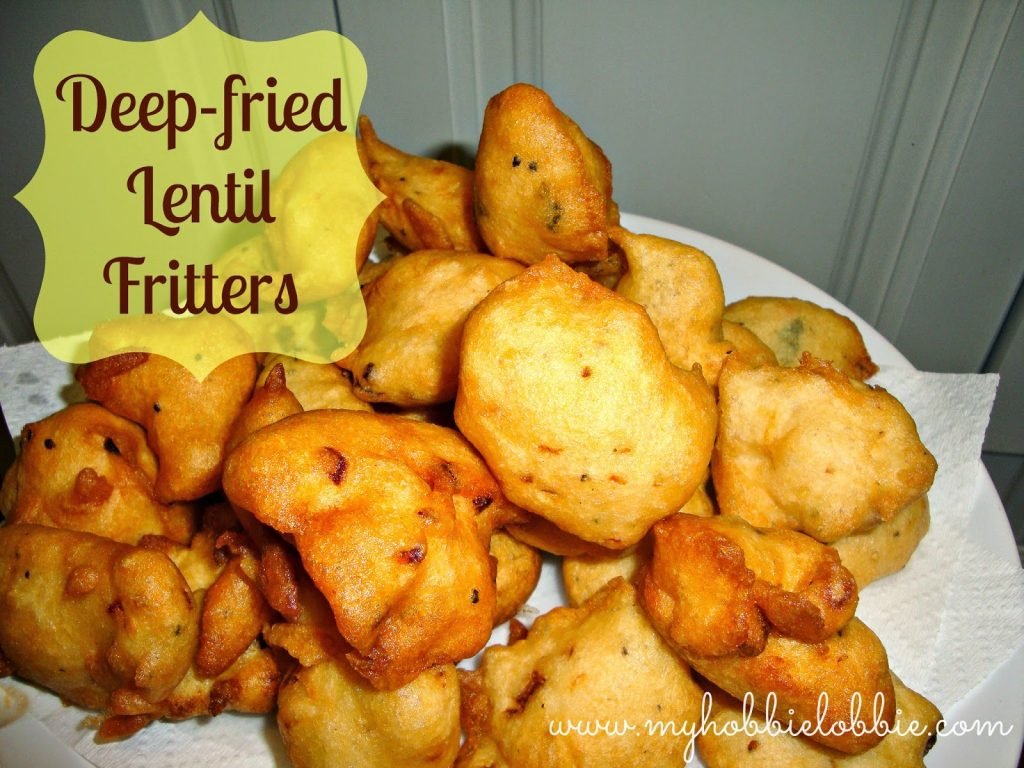 Deep-fried Lentil Fritters
1 cup Urad Dal, black lentils (skinned and split)
1/4 onion, finely chopped
2 green chillies, finely chopped
1/4 tsp. freshly crushed black pepper
1 sprig curry leaves, roughly torn or chopped
A little grated ginger (optional)
2 tbsp rice flour
Salt, to taste
Oil, for deep frying
Wash the dal a couple of times in water and drain.
Soak the dal in water for 20 minutes.
Drain the water. Rinse the dal through with fresh water again and drain.
Grind the dal with a tiny bit of water to a smooth paste. Remember, to not add too much water. You don't want a thin runny batter.
In a bowl, mix the paste, salt and rice flour. Add the onions, chillies, pepper, ginger and curry leaves and stir through, to mix the ingredients evenly.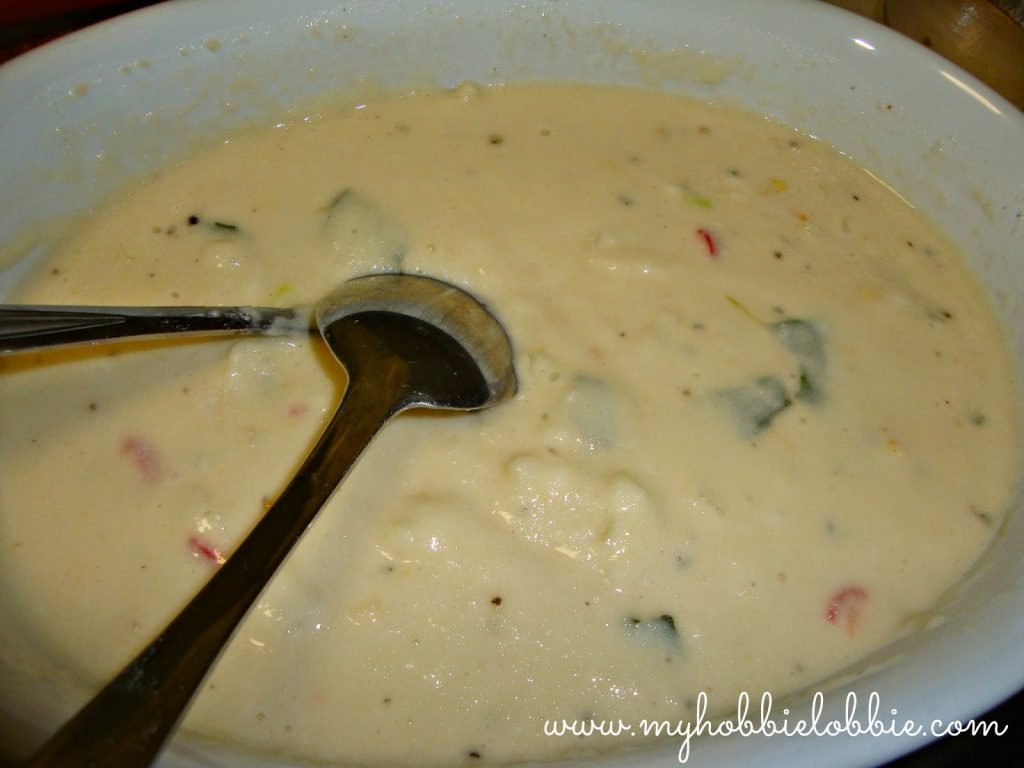 Heat the oil in a wok to deep fry.
When the oil is hot, ladle the batter carefully into the oil one tablespoonful at a time and keep the oil on a medium heat. Fry the fritters till golden brown.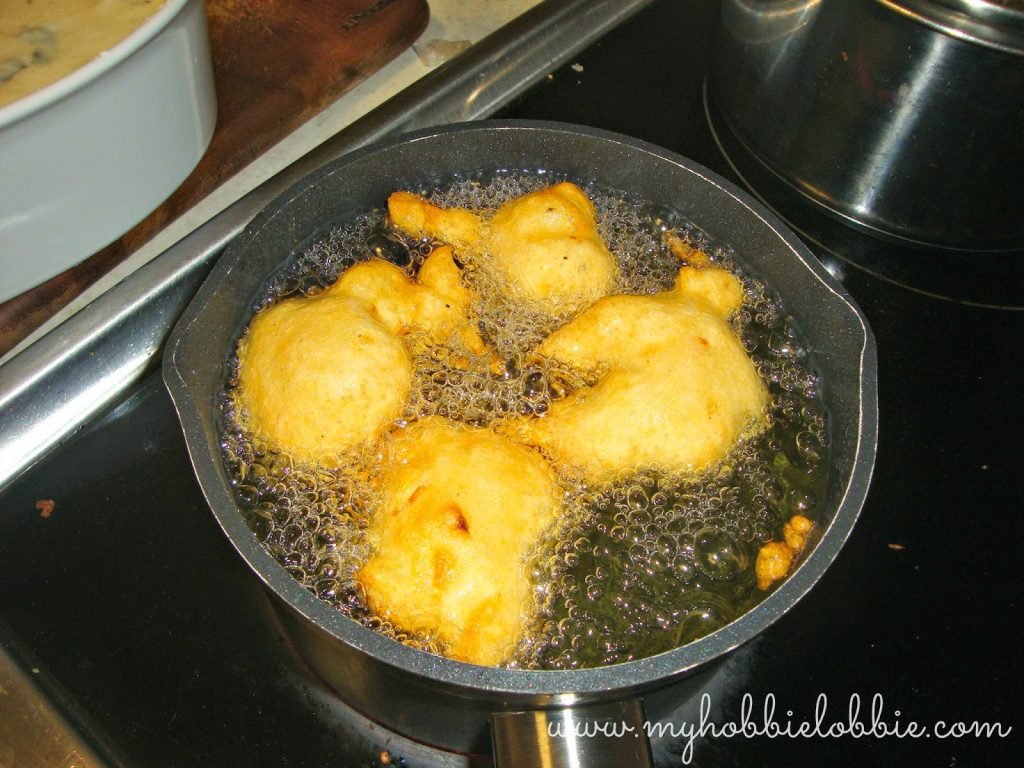 Drain the fritters onto some kitchen paper to absorb any excess oil.
Enjoy hot with some Coconut Chutney and a hot cuppa tea.