Howdy folks! I hope everyone's had a great Halloween. Now that Halloweens over, I figure its safe to start actively working on Christmas. And in an attempt to get a headstart, I've decided to post one of my favorite cake recipes. This one is a basic sponge cake recipe. Now I know, this is not a very Christmassy recipe, but I know a few people who don't like fruit cake and actually request for a sponge cake instead. While this recipe is basic, there's nothing basic about the end result. It uses simple ingredients and results in a really flavorful cake. While you can use this cake as a starting point for a number of cake creations and other desserts, this cake can hold its own as a tea cake too. Infact, my husband enjoys this cake so much, that when he asks me to whip one up, he justs wants it as is, no frosting or anything.
If you're someone who wants to learn how to bake, this is a great place to start. I've actually filmed the recipe too and I've included some of my tips and tricks to help out novice bakers. I will link the video at the end of this post.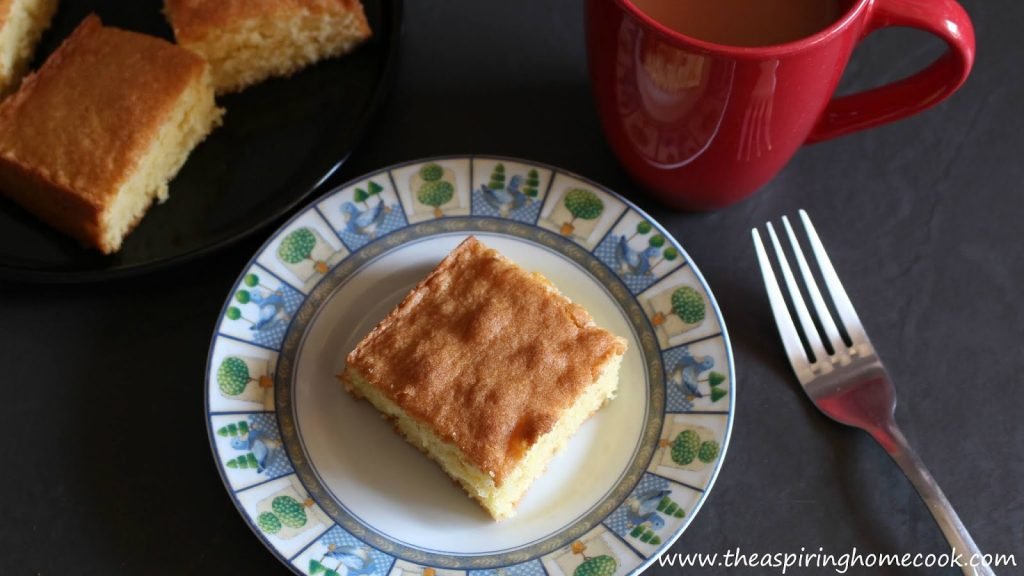 Vanilla Sponge Cake


250g butter, at room temperature
250g sugar (Use either a really fine grain or powder your sugar in a dry grinder before using)
250 all purpose flour
4 eggs
1 tsp vanilla extract / vanilla bean paste
1 tsp baking powder
Preheat your oven to 180ºC and line the base of your cake tin and grease the base and the sides and set aside.
Separate the eggs.
Whisk the egg whites to stiff peak stage and set aside.
In a large mixing bow, beat the butter, sugar, egg yolks and vanilla till light and creamy.
Mix the flour and baking powder.
Sift the flour mix into the butter and sugar mix in 3 stages, folding the flour into the batter only until just incorporated, with each addition.
Add a couple of scoops of the stiff egg whites to the cake batter and gently mix to loosen the batter. Gently fold the rest of the egg whites into the batter till it is well incorporated.
Pour the cake batter into the prepared cake tin and bake for 30 minutes or till a cake pierced through the center of the cake comes out clean.
Let the cake cool down in the cake tin. When it has reached room temperature, carefully take it out of the tin.
You can now use this cake in any recipe that calls for a vanilla sponge cake or serve it as it is.
Enjoy!!!
** This post contains affiliate links.
One of the best things about the onset of spring and the weather warming up, is the abundance of fresh fruit and veg in my part of the world. This year we've already seen an abundance of beautiful strawberries in the market. And the blueberries are close behind. I've only just come to realize that I haven't baked much with fresh fruit in a very long time. So during the last grocery run, I picked up a few punnets of strawberries. Though I think the best way to enjoy them is eating them straightaway, I couldn't turn down an opportunity to try baking with them.
After a bit of searching, I found just the sort of recipe I was looking for – a French Strawberry Cake. I wasn't sure if I would enjoy the strawberries after baking and I've often found cake recipes either bland or just sweet with very little going for it in terms of flavor. Not this cake though. It was really easy to make, full of flavor and really delicious. I'd fo as far as saying it had a personality of its own. This recipe sure is a keeper. I made a few minor modifications to the recipe and was really happy with how it turned out. This would be perfect for morning or afternoon tea. It makes quite an impression in a simple, elegant way just in case you're expecting people over. I love having such recipes on hand.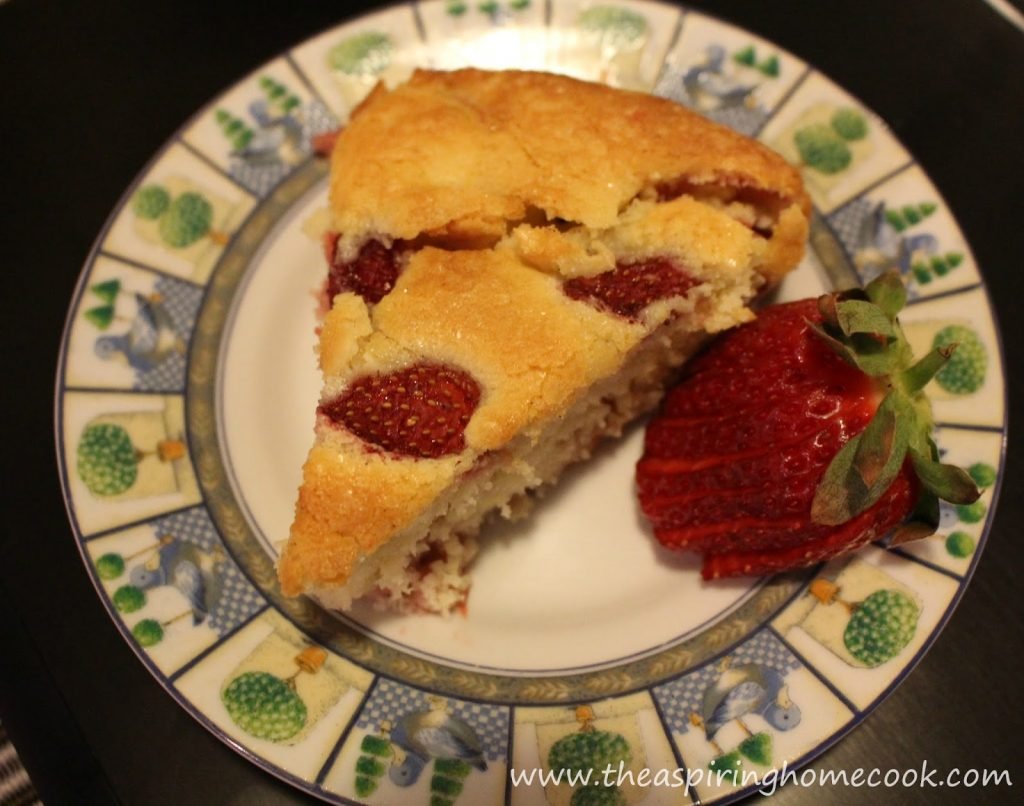 French Strawberry Cake
Yields: A 9 inch cake
350-400 gms fresh strawberries
115g butter, at room temperature / softened
1 cup sugar + 1 tbsp extra
2 large eggs
1 tsp vanilla bean paste
1 1/3 cup all purpose flour
1 1/4 tsp baking powder
1/2 cup plain, unflavored Greek Yogurt
Preheat the oven to 180ºC.
Line and grease a
9 inch round cake tin
and set aside.
Hull and slice the strawberries.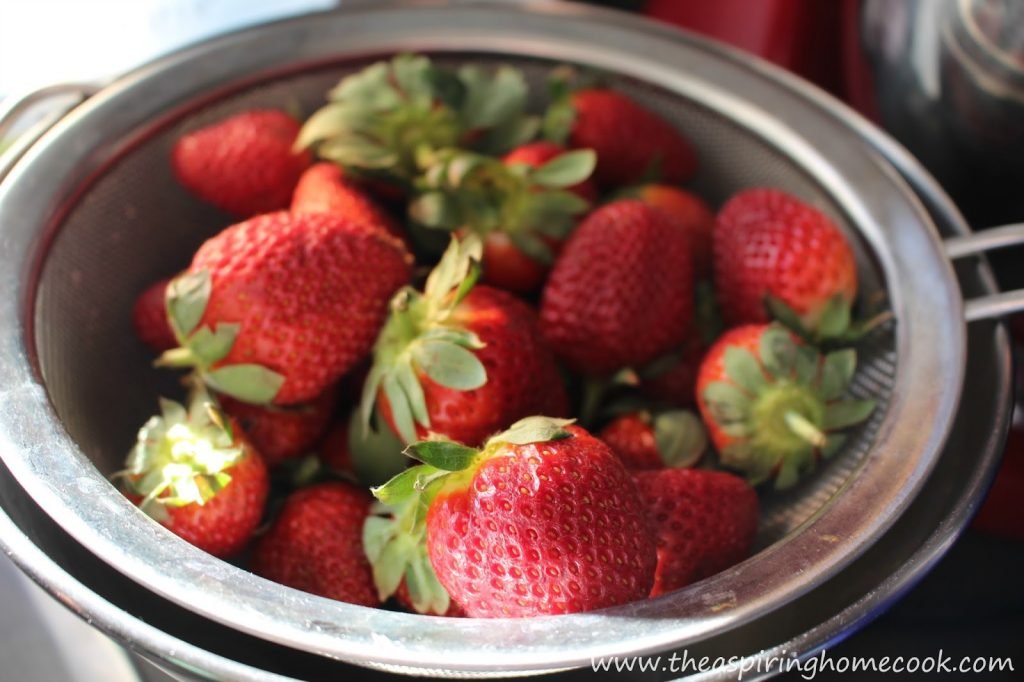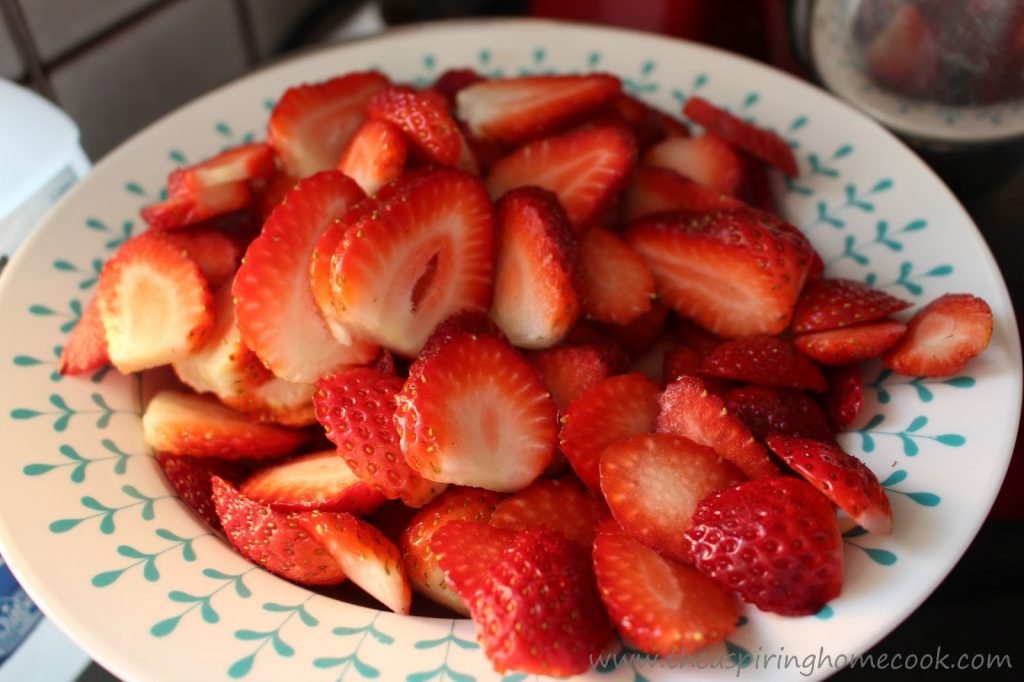 Whisk the butter and 1 cup sugar till pale and fluffy.
Now add the eggs, one at a time, beating well after each addition.
Add the vanilla and beat till incorporated.
In another
bowl
, whisk the flour and baking powder to mix well and set aside.
Now alternating between the two, add the flour and Greek yogurt to the mixing bowl, beating till just incorporated before adding the next. (I divide the flour into 3 parts and the Greek yogurt in 2 parts. Start with one part of the flour, next one part of the yogurt and continue till it is all added to the batter.)
Fold in the sliced strawberries, setting aside a few of the outer side slices.
Pour the batter into the prepared cake tin.
Now place some of the reserved side slices of strawberry on the top of the cake and lightly press into the cake batter. (This step is optional and you could just add all the strawberries in at one time and fold into the batter. But I think this makes the cake look prettier.)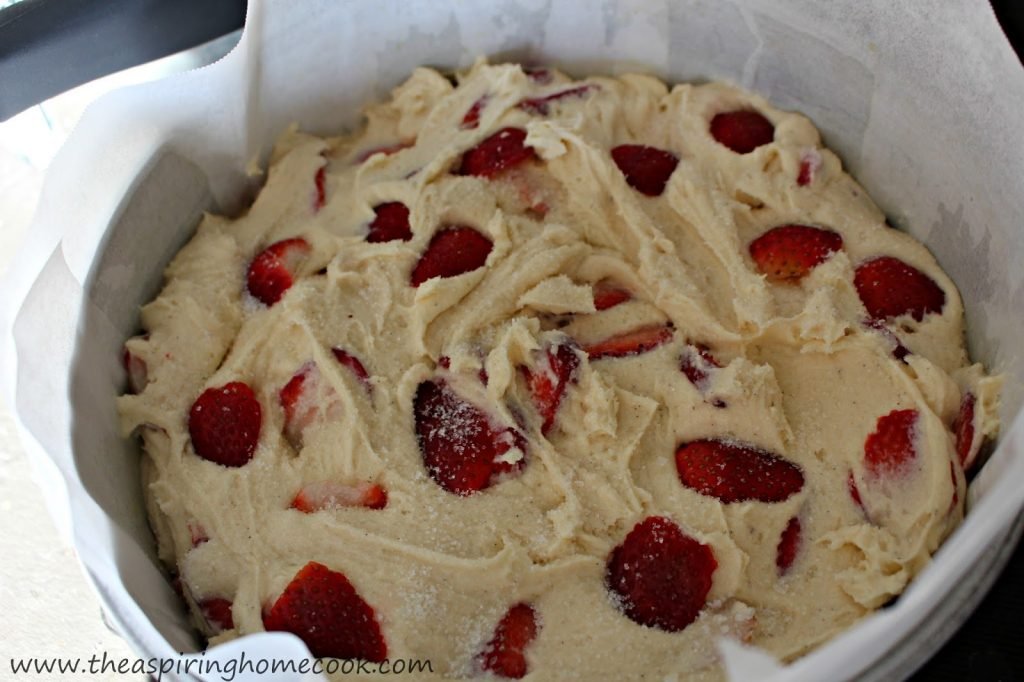 Sprinkle 1 tbsp of sugar over the top of the cake evenly.
Bake for about 30-40 minutes till a skewer pierced through the center of the cake comes out clean.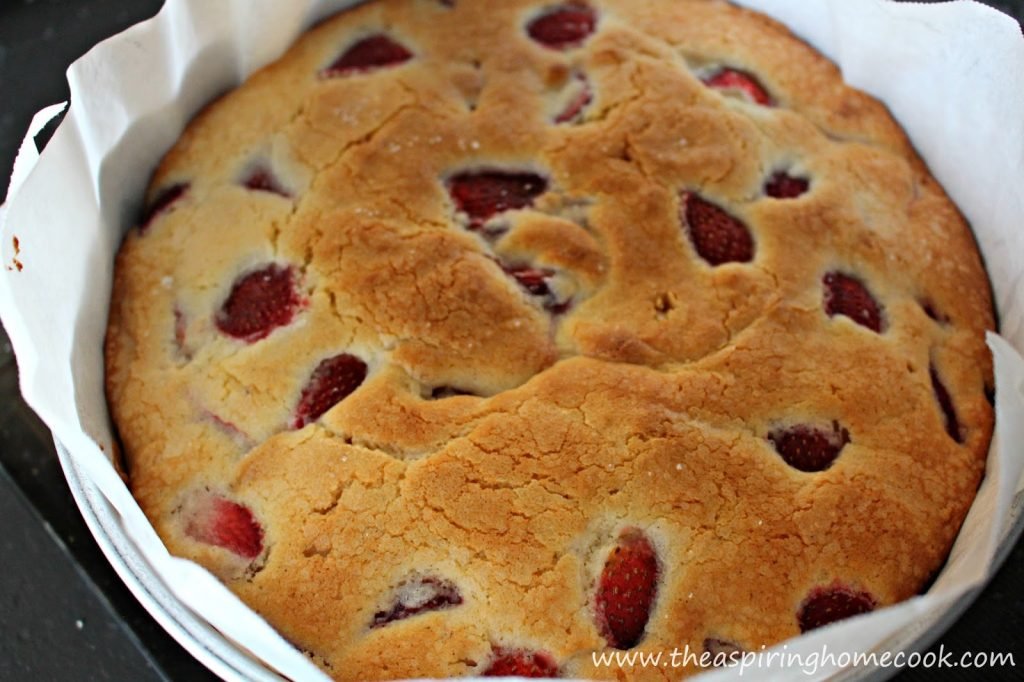 Let the cake cool in the pan itself.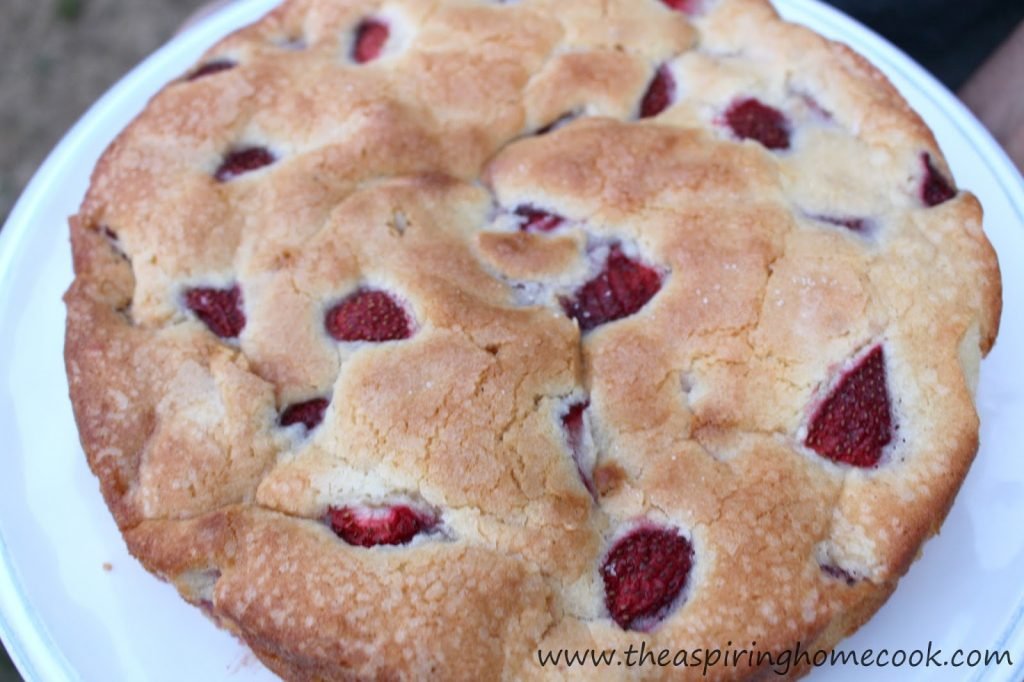 When completely cool, slice and serve.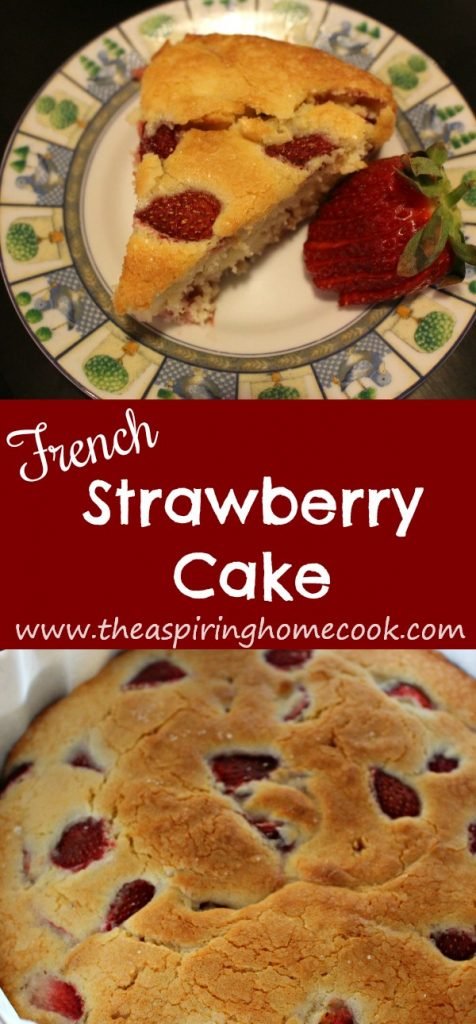 If you need any more strawberry-licious inspiration, here are some of my previous posts featuring strawberries –
Strawberry Lassi
We're halfway through 2017 folks. It seems to have gotten here at an alarming pace. Before you know it we'll be well on our way to prepping for Christmas. But we still have a little time before that happens. This, I believe, is a fantastic opportunity for you to re-visit your goals for 2017 and see how you're doing. If you haven't started work on any of them, now is the time. You still have half a year to achieve it.
One of my goals this year has been to post on this site with some amount of regularity. I have made some effort with this, but I have a long way to go. So hopefully, these next six months will have me do better. With that in mind, I'm going to share with you a new blog party that I've been part of for the last couple of months. I've participated before, but haven't posted about it. But today, that changes. It's called First Monday Favorites, hosted by the lovey Sid of Sid's Sea Palm Cooking. The first Monday of every month, a group of us bloggers come together to share our favorite recipe from the previous month. It is a lot of fun and I hope you'll join us.
My favorite recipe from June has got to be the Mawa Cake I posted about here.
You can check out what the others have shared here.
If you have a blog and would like to participate, just get in touch with Sid and she'll send you the details.
** This post contains affiliate links.
So last week I shared with you a lesser known, but extremely yummy recipe for a biscuit found in the Pune-Mumbai region – Shrewsbury Biscuits. If you haven't seen that yet, go check it out, I'll still be here when you get back.
Okay, so you're back. Today, is the turn for another lesser known recipe, this time for a cake called Mawa Cake. Again, as far as I know this cake is found in the Pune-Mumbai region. Kayani Bakery in Pune and Merwan's Cake shop in Mumbai are popular for their Mawa cake, though you will find quite a few other shops selling this cake. They are usually sold in packs of 6 – 6 muffin sized pieces. This simple cake is so very special. It is not much to look at, but what it lacks in looks, it makes up for in taste. If you've never heard about this cake before, you should put it on your list of recipes to try out. Mawa is nothing but milk solids and this is widely used in a lot of Indian sweets.
A lot of people cringe at the thought of making their own mawa and just buy it from the local Dairy shop in India. This is because, while it is a simple process of reducing milk, working with about a litre of milk could take you about an hour to process. In the past, I have made Mawa the traditional way a couple of times. But for this cake, I decided to try out a cheat's version of Mawa. This method takes literally 2 minutes at the most, and you would never be able to tell that it is an instant version. I'm so happy that I found this method. I have a whole bunch of recipes for Indian sweets that I've been ignoring, simply because it calls for Mawa. But that has changed, so you can expect to see some more Indian sweets / Mithai recipes, just before the Indian festival season starts.
Back to the cake. If you have your Mawa sorted out, the rest of the recipe is like a simple pound cake one but with a serious flavor profile. The Mawa adds a richness to the cake and it is mildly flavored with cardamom powder, resulting in a very exotic tasting cake. This time around my husband made the cake, which I guess made it even tastier (lol). He chose to bake this in an 8″ round cake tin, but you could bake it in a cupcake tray too. I do hope you try it out.
Mawa Cake
Yields: an 8 inch cake or 15-16 cupcakes
1 portion of homemade mawa (recipe below) or 200g unsweetened mawa
200g all purpose flour
300g sugar
200g butter
4 eggs
1 tsp baking powder
1/2 tsp cardamom powder (Seeds of about 10-12 green cardamom pods, powdered)
Preheat the oven to 160ºC.
Grease and line an 8-Inch Round Cake Pan
with parchment paper / baking paper. Alternatively, if you are baking them in cupcake sizes, line a Cupcake tray
with paper liners.
Separate the egg yolks from the whites. Beat the whites to a stiff froth and keep aside.
In another bowl, cream the butter, sugar and egg yolks till light and creamy.
Add the mawa, cardamom powder, baking powder and flour and mix till well incorporated. (If the mawa in store bought or is a firm block, grate it before adding into the batter)
Fold in the beaten egg whites gently till just evenly incorporated in the batter.
Pour the batter in the prepared cake pan and bake for about 40-50 minutes (if using a cupcake tray, bake for 15-20 minutes) or till a bamboo skewer inserted near the middle of the cake come out clean.
Cool completely, cut and serve. Don't get fooled by the look of the cake. It tastes a whole lot better than it looks. And don't forget, if my husband (who has probably not baked more than a handful of times so far), can whip this up, so can you.
Enjoy!!!
How to make Instant Mawa?


1 tbsp ghee / clarified butter
1/4 cup milk
1 cup full fat milk powder
Warm the ghee and the milk together. You just want this mixture warm, not hot.
Add the milk powder and stir and cook till it comes apart from the pan and starts forming a ball.
Use to make mawa cake.
Notes: If you are baking the cake in a regular cake tin and not a cupcake tray, in some cases, the milk solids may cause the cake to brown quickly. This is normal, but if you think it is browning too fast and may burn, cover the tin loosely with aluminium foil and continue baking till the cake is done.
Updated with a new picture and the video recipe.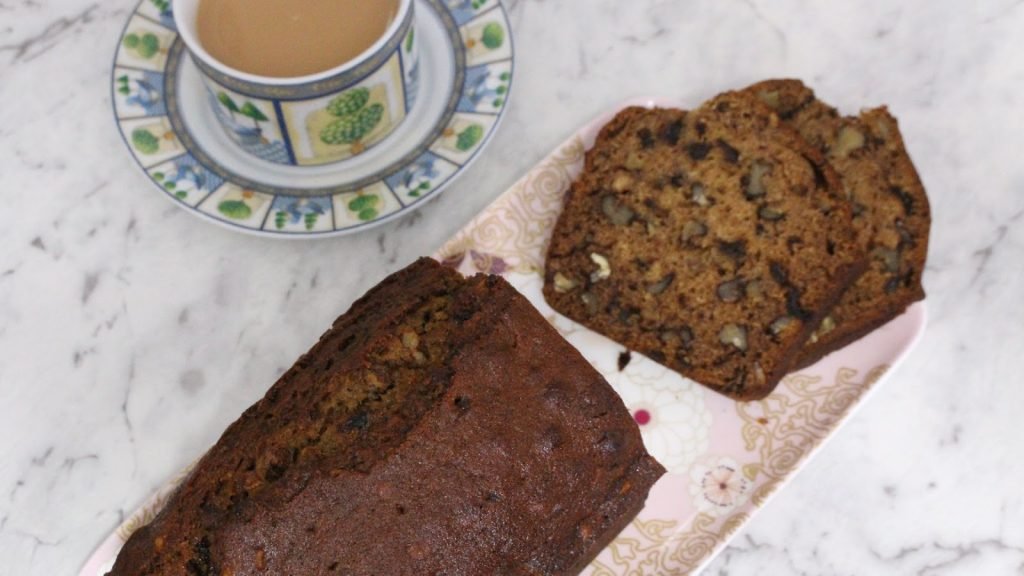 Have you tried a date and walnut cake before? A lot of people haven't. If you've spent some time in Bombay and been a part of celebrations there, every now and then you will find a Date & Walnut Cake pop up. This cake is a beautiful tea cake. It has a lovely flavor from the dates, a crunch from the walnuts and a rich, dark color that the dates lend to it. It has the most beautiful, luscious crumb. I can't praise this cake enough. You have to try it to believe it. Its a shame I don't make this cake more often.
As for keeping it real, I know a lot of food blogs are perfect. Not just picture perfect, but flawless in so many ways. My little blog is far from that. I like that it is human in that way. Even in my kitchen, there are times where I make some boo boos, I have brain farts and sometimes, I just could've planned better. This is one of those times where my brain was on a trip of its own. Maybe I was just over excited about this cake. While this cake batter is really easy to put together, I forgot to put the walnuts in it. I only realized this after pouring the batter into my parchment lined loaf pan. So what did I do? I just poured the walnuts on top and tried to stir it through the batter. That is why, you'll notice the walnuts are mostly near the top of the cake. If you add them to the batter when you are supposed to, it will be better distributed. Now I could've waited till I baked this cake again to post this recipe. But in the true spirit of keeping it real and not wanting to keep this recipe from you any longer, I decided to post it with its tiny imperfection. I cannot tell you how amazing this cake is and I do hope you try it out.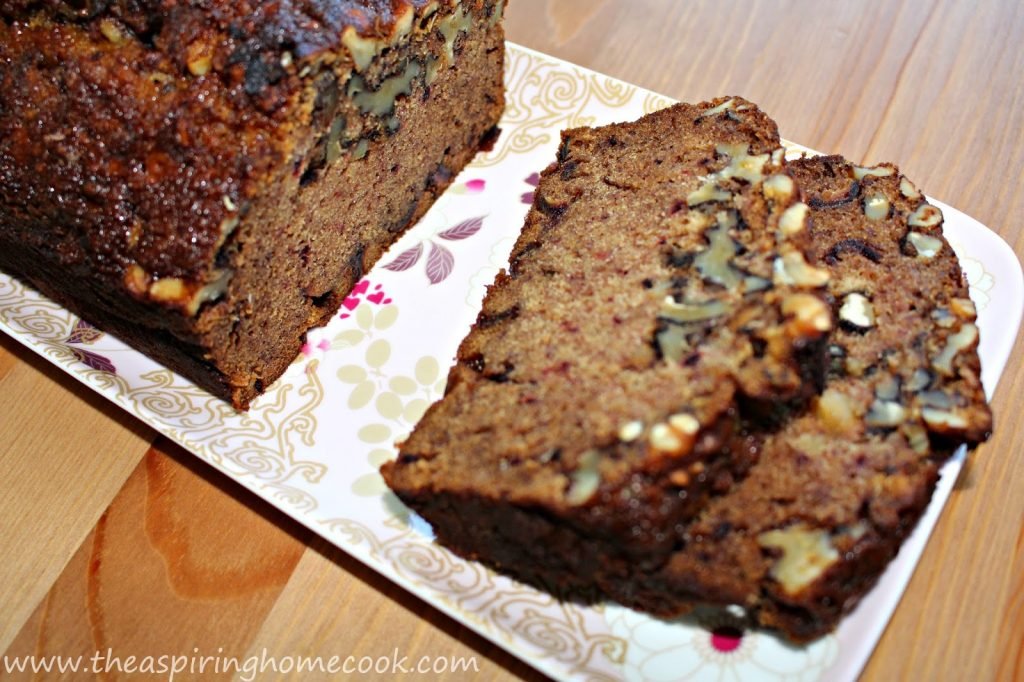 Here's the video recipe, to help you through the process –




Date & Walnut Cake
200g walnuts, chopped
100g dates, pitted and chopped
1 cup boiling water
1 1/2 cup all purpose flour
100g butter
1 cup sugar
3 eggs
1 tsp soda bi carb
1 tsp vanilla essence
Place the chopped dates in a large mixing bowl, sprinkle soda bi carb over the dates.
Place the sugar and butter in the bowl with the dates and pour the boiling water over.
Stir gently and set aside to cool.
In the meanwhile line a loaf tin with parchment paper and grease the base and sides.
Preheat the oven to 180ºC.
When the mix has cooled down, beat the eggs and vanilla in a separate bowl.
Add the eggs and flour in three batches alternating between the two. (Add 1/3 of the eggs and whisk, add 1/3 of the flour and whisk until just combined and continue like this working in thirds.)
Add the walnuts and stir through the batter.
Pour into the prepared baking tray and bake immediately.
Bake for about 30-40 minutes or till a skewer pierced through the centre of the cake comes out clean.
Let it cool down. Slice and enjoy with a steaming hot cup of tea.
Bananas – probably one of my favorite fruits around. Any of you out there as crazy about your Nanas as I am. I have them in the house almost every week. That being said, every once in a while, I end up with bananas getting a little over ripe. Have you had that happen to you? Stop! Don't throw it away. I always try and find ways to use up over ripe bananas too. Waste not, want not, right?
I'm always on the look out for new ways to use up these over ripe bananas. You may have noticed I have more than a few recipes on the blog that you can try out, if you need to use up some bananas. But this time, I wanted something a little more indulgent. On my recent trip to Costco, I bought a bag (a fairly large one) of bittersweet chocolate chips, so I thought why not use some chocolate chips in a good banana bread recipe. After a little looking around, I found one I knew was going to be great.
A little mashing, a few whisks and a very short while later, I was ready to pop this Chocolate Chip Banana Bread in the oven. Just one large mixing bowl needed. You don't even need to break out the heavy duty equipment to whip up this batter. After baking and probably doing the hardest part of this recipe – waiting for it to cool down, I ended up with a pillowy soft loaf of Banana bread studded with chocolate chips, some still a little melted from the baking, lending a beautiful, but not too sweet, chocolatey (Wait! is that even a word?) element to this bread. I know this recipe is a keeper. Try it out for yourself and see,
Chocolate Chip Banana Bread
Yields: 1 Loaf
Recipe from: Something Swanky
4 medium over ripe bananas
1 egg
3/4 cup sugar
1 tsp vanilla
1/4 cup vegetable oil
1 1/2 cups all purpose flour
1 1/4 tsp baking powder
1/2 tsp baking soda
1/2 tsp cinnamon powder
1/8 tsp salt
1/2 cup bittersweet chocolate chips (plus extra to sprinkle on top)
Preheat your oven to 180ºC.
Line a loaf tray with greaseproof paper and spray with cooking spray. I used my olive oil spray.
In a large mixing bowl, mash the bananas till they are mostly smooth.
Add the egg, sugar, vanilla and oil and whisk to mix well.
Next, add the flour, baking powder, baking soda, cinnamon powder and salt and mix till a batter forms. Do not over mix.
Fold in the chocolate chips using a rubber / silicone spatula.
Pour the batter into the prepared loaf tin.
Sprinkle a few more chocolate chips on top if you like. At this stage, I would recommend slightly pressing these chocolate chips into the batter. It will look better this way. I didn't do that but will definitely do it the next time.
Bake for about 40-45 minutes or till a skewer pierced though the centre comes out clean. Try and avoid piercing any of the chocolate chips. If you hit a chocolate chip, wipe the skewer down and check again.
When it is done, take it out of the oven and leave to cool for about 10-15 minutes.
Slice and enjoy with a hot cuppa tea of coffee or even some milk.
Here's what the inside looks like. Yummmm!
Need more ideas to use up some over ripe bananas? Try these —
1) Banana Bread
2) Mini Eggless Banana Walnut Muffins
3) Chocolate Chip Banana Bread Scones
4) Banana Oat Blueberry Pancakes
5) Mango Smoothie Bowl (Peel the over ripe bananas, put in freezer friendly zip lock bags and use anytime to make this smoothie bowl)
6) Blueberry Smoothie Bowl (Again, peel the over ripe bananas, put in freezer friendly zip lock bags and use anytime to make this smoothie bowl)
It's been nice to settle in to my regular routine over the last few days. Truth be told, I do miss being on Holiday and being around family and friends. But there is something deeply pacifying about being back home doing my thing.
I haven't baked in ages. Furthermore, its been about three months since I last shared a baked recipe here. I was tossing between cookies, brownies and tea cakes. And while I was looking, I realized that I had this exotic little gem saved in my massive 'must-try' list. And with a name as exotic sounding as Basbousa, I had to. So as soon as the temperature dipped a tiny bit, I decided to turn the oven on. Basbousa is an Egyptian semolina cake drenched in sugar syrup.
This batter comes together really quick and easily. There's no need to break out the heavy equipment, I just used a whisk. So basically you bake the cake, make a sugar syrup and drizzle it over the cake and top with some sliced / slivered (flaked) almonds and coconut chips and that's it. This is a dense tea cake, so don't expect a light sponge. It has a very different flavor profile compared to a basic sponge too. It has a subtle tang from the yogurt and the lemon in the syrup. Dare I say, it is very deliciously different. My husband really liked this cake. And he is someone who loves a good chocolate cake and the occasional sponge cake. This one though, he has asked me to keep track of, so that we can make it again. Imagine my surprise. But then again, it wasn't overly surprising considering how good this cake is. Try it out for yourself.
Basbousa
Recipe from: The Mediterranean Dish
For the cake –
1/2 cup butter
1 cup sugar
1 cup natural, unflavored yogurt
2 cups coarse semolina
1/2 cup milk
1 tsp baking powder
1/4 cup sliced / flaked almonds
1/4 cup sweetened coconut chips or sweetened shredded coconut
For the syrup –
1 1/2 cup sugar
1 3/4 cup water
2″ cinnamon
1/4 tsp lemon juice
Preheat the oven to 170ºC and grease a 9 inch cake tin and keep aside.
Melt the butter and set aside. You can do this in a little saucepan on the stovetop on in a little microwave safe bowl in the microwave. Set this aside.
In a large mixing bowl, whisk together the yogurt and sugar.
Now add the semolina, milk and baking powder and mix thoroughly.
Next, stir in the melted butter and whisk well. Let the batter rest for a while (about 5-10 minutes or so) for the semolina to absorb some of the moisture.
Pour the batter into the greased cake tin and bake for about 40-45 minutes.
While the cake is baking, make the sugar syrup. Place the sugar water and cinnamon in a saucepan. Bring to a boil on high heat stirring occasionally, but only till the sugar dissolves. Turn the heat down to low and continue to cook for a few minutes till the syrup thickens. Then take off the heat and stir in the lemon juice.
Set aside to cool and then remove the cinnamon.
When the cake is ready, take it out of the oven and immediately pour the cool syrup on the hot cake.
Leave the cake to cool off completely and let the cake absorb the syrup, at least for an hour.
Just before serving, top the cake with the almond and coconut chips.
Serve.
One of my favourite seasons is Fall and stemming from that, I love all things Fall – the days getting cooler, the leaves turning colour, apples, pumpkins, Halloween, love it all. You see, right upto this time, I'd only every used a pumpkin to make a savoury side dish, I'd never used it for anything sweet. For years now, I've sat back and watched so very many blog posts from all across the globe using pumpkins for desserts and sweet bakes. I've always been curious to see what that would turn out like but strangely enough, not so curious as to actually try it out myself. Go figure, right! A while ago, while pumpkins were at the peak of their season, I bought myself a little Kent pumpkin to finally use in a sweet bake. I hadn't quite decided what I was going to make. I knew there would be plenty of inspiration on the internet. (Gosh, I really can't imagine life without the internet anymore – can anyone else relate to this or is that just me?) Anyway, so after staring at my pumpkin for a few days as it sat on the kitchen counter I came across this recipe for pumpkin muffins.
It was the perfect choice for me. I got to use the pumpkin in a sweet bake. And it made for the perfect breakfast on the go option, since I start work at 7 am now. (Gasp!) It keeps really well in the fridge too. This batch actually kept for a little over a week. All I did was take out the one or two we needed at the time and popped in the microwave for a few seconds to get the chill off and I ended up with a nice, warm, moist, flavourful muffin. I was more than pleased with this recipe and I can safely say I'll be trying my hand at some more sweet recipes with pumpkin in the future. This recipe makes quite a few muffins. I made some in the muffin moulds and the rest I poured into a bundt pan and got a little cake out of it.
You will notice that the muffins look a little different. Well, I forgot to add stir in the fruit and nuts before pouring the batter in the pan so I just added a few to each muffic. The ones on top with the raisins and nuts visible clearly are those ones. That was the time I added the fruit and nuts to the batter and the muffins on the lowest row are made from that batter. I think I like the ones where I can see the raisins clearly better visually. So I've decided the next time I make these, I will stir in most of the fruit and nuts but reserve a few to place over each unbaked muffin so the look like they're studded with little jewels. 🙂
The original recipe calls for canned pumpkin. I can't find canned pumpkin at the local supermarket, so I used a whole Kent pumpkin and made my own puree.
Country Pumpkin Muffins
Adapted from: Taste of Home
Makes about 26-28 muffins
(I got one dozen muffins and a little bundt cake)
2 cups sugar
1/2 cup vegetable oil
3 eggs
1 1/2 cups pumpkin puree
1/2 cup water
3 cups all purpose flour
1 1/2 tsp baking powder
1 tsp baking soda
1/2 tsp ground cloves
3/4 tsp ground cinnamon
1/2 tsp ground nutmeg
1 tsp salt
1 raisins (the original recipe calls for 1 1/2 cup)
1 cup chopped pecans (the original recipe uses walnuts but I didn't have any)
To make the pumpkin puree –
Cut the pumkin in quarters / wedges.
Don't worry about the skin. Leave it on for now. Its easier to take it off after baking.
Take out the seeds and membrane. You can roast the seeds to snack on. Discard the membrane.
Place the pumpkin skin side down on a lined baking tray and baked it in the oven at 180ºC for about 30-40 minutes or till the flesh of the pumpkin is tender. Test with a fork or a knife.
Let it cool. The skin just peels off. You may need to peel the skin off gently with a knife, but it comes off pretty easily.
Mash the flesh using a potato masher or you could puree it in a food processor, if you like. I just used the potato masher.
I used a smallish pumpkin and ended up using all the puree for this recipe, but any excess you may have can be frozen to use later.
To make the muffins –
Preheat the oven to 200ºC.
In a large bowl, mix the sugar, oil, eggs, pumpkin puree and water till combined.
In another bowl combine the dry ingredients, the flour, baking powder, baking soda, spice powders and salt.
Add the dry ingredients to the pumpkin puree mix and blend well. Don't overmix.
Fold in the raisins and chopped nuts.
Spoon batter into a lined muffin pan.

Without the raisins & nuts —- with them added on top — a combination of both
Bake for about 15 minutes or till done.
If you are baking the batter as a larger cake, it will take longer. My bundt cake baked for about 50 minutes.
A while ago, a reader had requested for a traditional Goan Baath recipe. That was a while ago, but eventually I got around to getting a picture of this delicious cake before it disappeared. So I've taken the opportunity to share the recipe with you. Baath or Badca – whatever you are used to calling it, is a delicious traditional recipe for a Goan coconut and semolina cake. Its not your run of the mill light fluffly sponge cake, but a more dense and rich one. A good baath cake should not be dry and should be mildly flavoured with ground cardamom. We typically make this for Christmas and it is a part of our Kuswar (Christmas platter).That being said, there is absolutely no reason you can't eat this any time of the year. It goes down an absolute treat with a cup of tea / coffee.
This is a simple cake to prepare and does not require you to bring out the heavy equipment. A mixing bowl and wooden spoon should suffice. You start of by making a sugar syrup and cook off the coconut and dessicated coconut in it. Then add the eggs and bake.
Baath


200g dessicated coconut
2 cups water
2 cups semolina
2 cups sugar
6 tbsp ghee (clarified butter)
6 eggs
1 tsp baking powder
A generous pinch cardamom seeds, crushed (Seeds from about 6 large pods)
In a heavy bottomed pan, bring the water to a boil.
Add the sugar to the pan and let it melt.
Once the sugar has melted, add the coconut and the ghee and let it come to a boil, stirring frequently.
Add the semolina and let it cook for 5 minutes, stirring frequently.
Add the crushed cardamom seeds.
Take off the heat and cool.
After the mix has cooled
Preheat the oven to 180ºC and line and grease a baking dish / cake pan.
When the mix has cooled, add the baking powder.
Just before baking, add the beaten eggs. Mix well till the eggs have been incorporated well.
Pour the batter into the prepared pan and bake till done. (Till a skewer pierced in the center of the cake comes out clean.)
If the top starts to brown too quickly, cover the top with some aluminium foil.
Cool down and enjoy!!!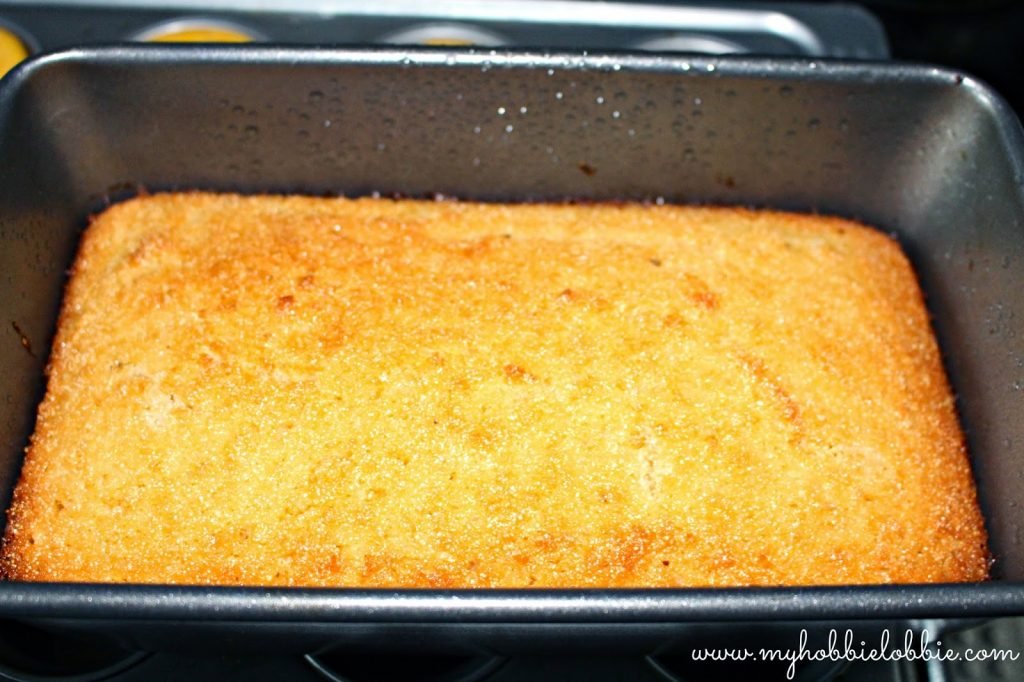 NOTE – Add the eggs only just before you bake the cake and not in advance. Preheat the oven in time to bake the cake.
Watch the video recipe here –
With another month simply flying by, we find ourselves at yet another
SRC
reveal. I still can't believe it is June already, the first half of this year has sure gone by really fast. Is anyone else thinking about Christmas? I am, see its winter here in Sydney and my brain still hasn't gotten used to a Summer Christmas. So with this beautiful cooler weather, I find myself thinking of Christmas more often than I should.
Anyway, back to SRC. This month I was assigned an amazing blog called "The Pajama Chef", written by Sarah. Please go over and say Hi to Sarah. She loves cooking, baking and running. Along with her husband Ben, she has 2 precious kitties, Sheba Genevieve and Misty Morning Fog. How cute are those names! And just wait till you see their pictures. 🙂
Sarah has some wonderful recipes. I was truly inspired. She has a bunch of quick, healthy packed lunch ideas, and since I've just started a new job, I know I'll have a chance to try them soon. I had a wide variety of recipes to choose from, but I was drawn to her coffee cake recipes, like this Royal Berry Coffee Cake, and this Lemon Blueberry Bread and this Cinnamon Sugar Apple Cake. I had some apples at hand from my last trip to the Flemington Markets, so I decided to try out the Cinnamon Sugar Apple Cake and you can imagine how wonderful my house smelt while this cake was in the oven. That was a good start but what came after was better than I could ever imagine. The cake was beautifully moist and light and the topping flavorful and crunchy. This one is a definite keeper. I'm happy I can use apples for something other than my usual Apple Pie. Thank you Sarah, for sharing this wonderful recipe.
Like Sarah, I didn't have any buttermilk. I thought I did, but I was wrong. Anyway, I did the next best thing, in a one cup measuring cup, put in one tbsp fresh lemon juice and top with milk to fill the one cup. Let it stand for 2 minutes and use it in the recipe.
Also I didn't have a 9×13 pan so I used a smaller pan. It resulted in a taller cake and slightly longer baking time. But I think the 9×13 pan would result in a nice sheet cake.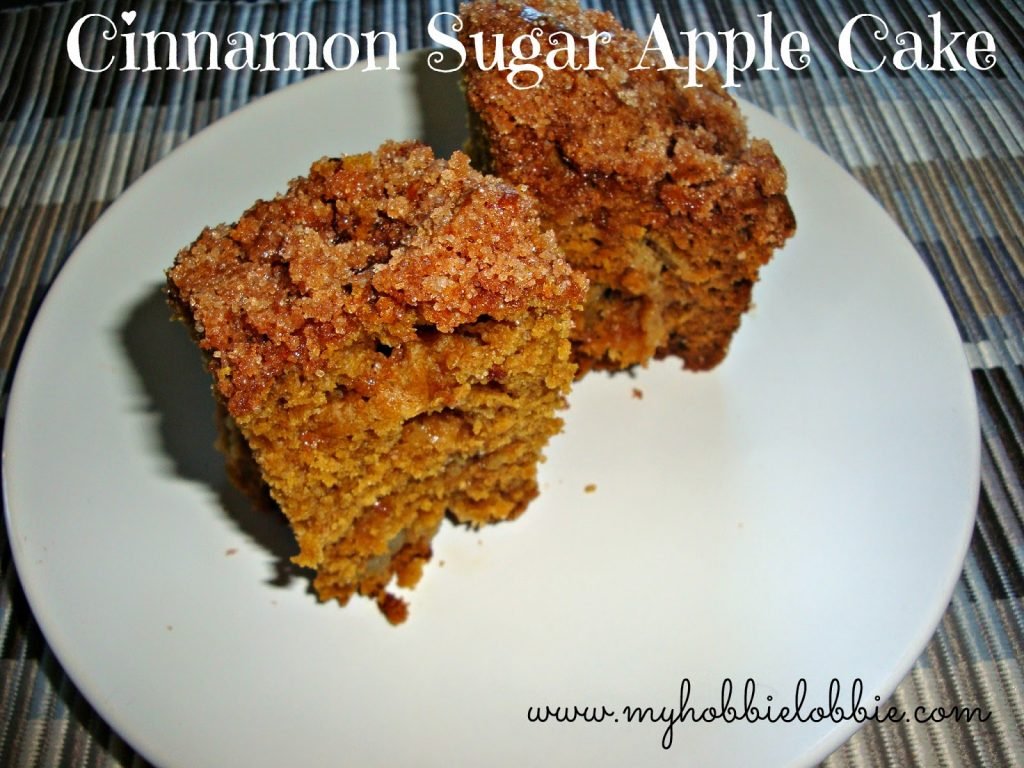 Cinnamon Sugar Apple Cake


For the cake –
1 1/2 cups brown sugar
1/3 cup Canola oil
1 egg
1 cup buttermilk (I was out, so I used the substitution mentioned above)
1 tsp Vanilla
1 tsp baking soda
2 1/2 cups all-purpose flour
1 1/2 cups chopped apples (I used 1 large Granny Smith with the skin on)
A pinch of salt (The original recipe doesn't use it, but I think it makes the flavors pop)
For the topping –
1 tbsp butter, melted
1 tsp cinnamon powder
1/2 cup sugar
Preheat the oven to 180°. Lightly grease the cake pan you are using.
In a large mixing bowl, whisk together the brown sugar, oil, egg and buttermilk and salt.
Add the vanilla and baking soda.
Fold in flour and chopped apples.
Pour the batter into the prepped cake pan.
To make the topping, in a small bowl mix the sugar and cinnamon. Add the melted better and mix through with a fork. Evenly sprinkle over the batter.
Bake for about 40-45 minutes or till done.