Updated with a new picture and the video recipe.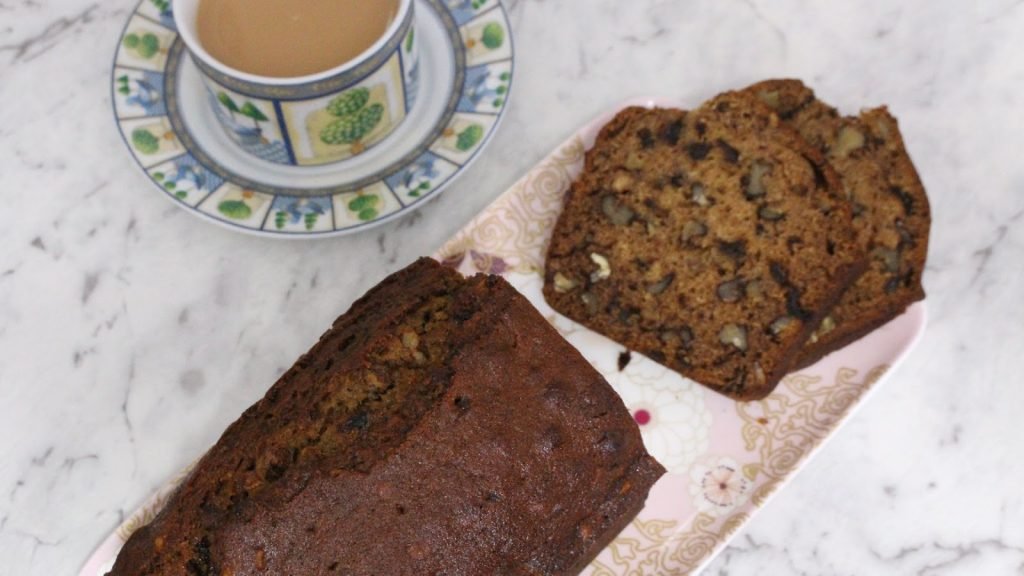 Have you tried a date and walnut cake before? A lot of people haven't. If you've spent some time in Bombay and been a part of celebrations there, every now and then you will find a Date & Walnut Cake pop up. This cake is a beautiful tea cake. It has a lovely flavor from the dates, a crunch from the walnuts and a rich, dark color that the dates lend to it. It has the most beautiful, luscious crumb. I can't praise this cake enough. You have to try it to believe it. Its a shame I don't make this cake more often.
As for keeping it real, I know a lot of food blogs are perfect. Not just picture perfect, but flawless in so many ways. My little blog is far from that. I like that it is human in that way. Even in my kitchen, there are times where I make some boo boos, I have brain farts and sometimes, I just could've planned better. This is one of those times where my brain was on a trip of its own. Maybe I was just over excited about this cake. While this cake batter is really easy to put together, I forgot to put the walnuts in it. I only realized this after pouring the batter into my parchment lined loaf pan. So what did I do? I just poured the walnuts on top and tried to stir it through the batter. That is why, you'll notice the walnuts are mostly near the top of the cake. If you add them to the batter when you are supposed to, it will be better distributed. Now I could've waited till I baked this cake again to post this recipe. But in the true spirit of keeping it real and not wanting to keep this recipe from you any longer, I decided to post it with its tiny imperfection. I cannot tell you how amazing this cake is and I do hope you try it out.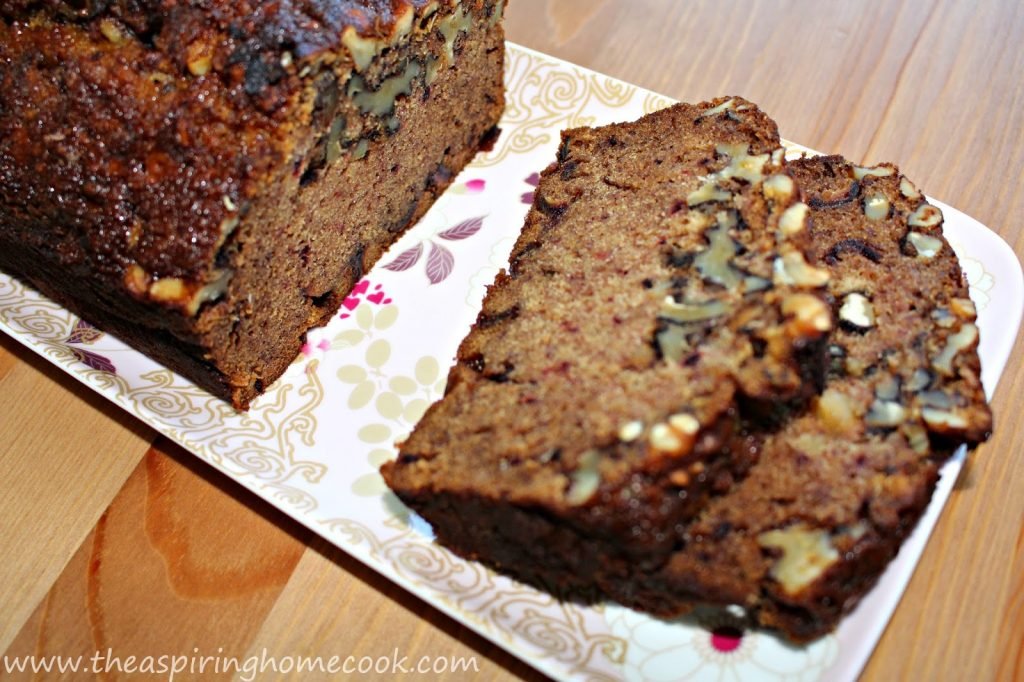 Here's the video recipe, to help you through the process –




Date & Walnut Cake
200g walnuts, chopped
100g dates, pitted and chopped
1 cup boiling water
1 1/2 cup all purpose flour
100g butter
1 cup sugar
3 eggs
1 tsp soda bi carb
1 tsp vanilla essence
Place the chopped dates in a large mixing bowl, sprinkle soda bi carb over the dates.
Place the sugar and butter in the bowl with the dates and pour the boiling water over.
Stir gently and set aside to cool.
In the meanwhile line a loaf tin with parchment paper and grease the base and sides.
Preheat the oven to 180ºC.
When the mix has cooled down, beat the eggs and vanilla in a separate bowl.
Add the eggs and flour in three batches alternating between the two. (Add 1/3 of the eggs and whisk, add 1/3 of the flour and whisk until just combined and continue like this working in thirds.)
Add the walnuts and stir through the batter.
Pour into the prepared baking tray and bake immediately.
Bake for about 30-40 minutes or till a skewer pierced through the centre of the cake comes out clean.
Let it cool down. Slice and enjoy with a steaming hot cup of tea.