Those of you who follow my blog posts will know that my recipe titles which are normally my post titles usually never make lofty claims. This time it just had to be done. I believe, yes, truly believe that I have come across the best cheesecake recipe.
Let's go back to where it all began, shall we! My husband and I were sitting one evening and watching the latest season of Masterchef Australia (one of my favourite food shows) and it happened to be a Masterclass episode. I'm so stoked they brought back the Masterclass episodes this year. I felt quite cheated out of them last year. Anyway, Matt Preston was making a baked cheesecake. We love cheesecake in our house. So we were very keen to check this masterclass out. Long story short, we loved the way his cheesecake turned out and decided that we would try it sometime soon.
Now I didn't know how soon "soon" would actually be. I figured it would be a while before I got a chance to make one of them. Turned out, my husband had other plans. The following Saturday while I was at work (yes, unfortunately I do work some weekends), he actually went to the shops and picked out all the ingredients for the cake and had it prepped by the time I got home from work. We popped it in to bake and then in the fridge to set. After dinner that day we were both anxious to see how it turned out. It was HEAVENLY. Soft, creamy, beautifully flavoured with a fantastic crust. We we both very, very pleased with the way this cheesecake turned out and I can happily say that this will now be my go-to recipe for a baked Cheesecake. Thank you Matt Preston! and thank you Masterchef Australia!
Baked Cheesecake


For the base –
1 packet of Granita biscuits (250g pack) (if you can't find Granita biscuits, you can use Digestive biscuits instead)
60g sugar
75 g butter, melted
For the filling –
750g cream cheese, at room temperature
230g or 1 cup caster sugar
4 eggs
2 1/2 tbsp lemon juice
1 tsp lemon
1 tsp vanilla extract
A pinch of salt
300ml double cream
Preheat the oven to 175ºC.
Line a 23cm spring form cake tin with baking paper.
Double wrap the outside of the cake tin with extra wide aluminium foil. This is to make the tin water tight to ensure that water from the little water bath you will create for the cake, doesn't seep into the cake.
For the base, blitz the biscuits in a food processor till you get crumbs. Add the sugar and blitz again for a couple of seconds till its mixes well. Add the unsalted butter and blitz again to combine.
At this stage, your base mix should resemble coarse wet sand.
Press the mix into the bottom of the prepared cake tin, spreading it out with the back of a large wooden spoon to even it out.
Bake for 10 minutes till lightly brown and set.
Remove the tin from the oven and set aside to cool. This base should be completely cooled before you add the filling.
For the filling, place the cream cheese in a stand mixer and using a padding attachment beat till smooth and creamy.
Add the sugar and beat till the sugar has completely dissolved.
Add the eggs one at a time, beating between each addition and make sure the egg is fully incorporated in the mix before adding the next one.
Add the lemon juice, vanilla extract and salt and mix until well combined.
Now add the cream and mix until well combined.
Pour the mix over the cooled base. Set the cake tin in the middle of a larger roasting tray or larger baking dish. You want to ensure your roasting tray / baking dish has high sides. Set this on the middle rack of the oven.
Carefully, fill the roasting tray with boiling water upto a 2 cm height and bake till the cake has set and the top is a little golden brown. This should take about 65 minutes.
Turn off the oven and leave the cheesecake inside the oven to cool with the oven door closed.
Then take the cheesecake and leave to cool completely.
Cover it and pop it into the fridge to cool a little and set further.
Serve with fresh berries if desired. But even by itself, the cake is so good you'll be glad you baked it.
So a few days before we left for our trip, I found a great deal on some beautiful zucchini. Obviously, I couldn't resist it and bought some. Now, whenever I see fresh fruit and veg at good prices, I end up buying a bunch. I know I'll eventually figure out what to do with it. For those of you who don't know, that's how I plan my menu. I go by what's in season and what appeals to me on the day I'm shopping. Not very organised, I know, but it works well for me. I like to be surprised. On the day we were leaving, I realised I still had the zucchini and some eggplant. I couldn't leave it till we got back, it just wouldn't last. So I made a beautiful pickle with the eggplant. I will share that recipe soon. With the zucchini I made these muffins. I figured we could just take them with us to snack on.
The muffins are really simple to make. My husband helped with these. Now I have to be honest. We usually work well together in the kitchen. But on this given day, we were trying to get things done quick and there was a little confusion. We ended up using half the quantity of flour that the recipe called for. Fortunately for us, it wasn't a disaster. With extra baking time, the muffins were fine. I would love to try these again with the right measurements. However, the muffins turned out pretty well. They were light and spongy, savoury with a hint of cheese. I might even try using a sharper, vintage cheddar the next time. I was pleasantly surprised when these tasted even better a couple of days later. I can happily report that these muffins keep well for a week refrigerated. When you want to eat them, simply warm them up in the microwave and you've got yourself a nice, little snack.
The recipe I've listed below, is the original one with the right measurements, just incase you'd like to try these out too.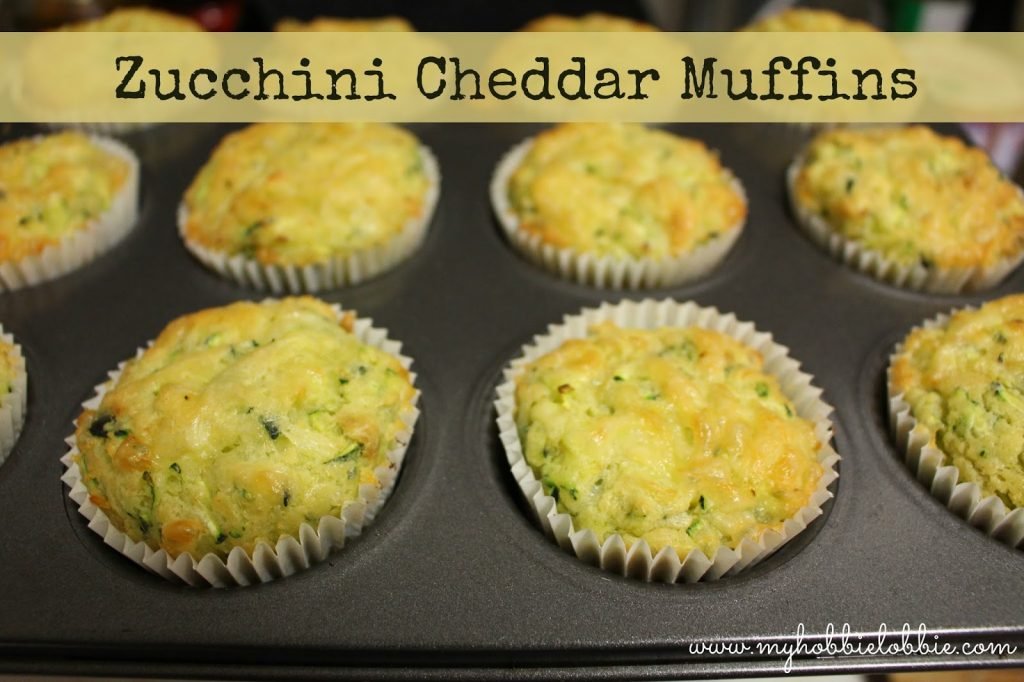 Zucchini Cheddar Muffins
Adapted from: Will Cook for Smiles
Yield: 12 muffins


3 eggs
3/4 cup vegatable oil
1/4 cup sour cream
1 1/2 tsp salt
2 cups all-purpose flour
2 tsp baking powder
1/2 tsp baking soda
2 cups shredded zucchini
100g cheddar cheese, grated (30g reserved for topping)
Preheat the oven to 180ºC and place muffin liners in the cavities in the pan.
In a large mixing bowl combine the dry ingredients, the flour, salt, baking powder and baking soda. Set aside.
Whisk the eggs, oil and sour cream till combined.
Add the wet ingredients to the dry ingredients and whisk until just incorporated.
Add the zucchini and mix well.
Add 70g of shredded cheese and whisk till it has evenly combined.
Spoon batter into the muffin pan and top with the reserved 30g of shredded cheese.
Bake for 18-20 minutes or till a toothpick inserted in the centre of the muffins comes out clean.
Enjoy!
If you want to keep these for later, let them cool off completely and store them in an airtight container in the fridge. Warm in the microwave when you are ready to eat them. (It lasted us a week. It might've lasted longer, but we got through this batch.)
One of my favourite seasons is Fall and stemming from that, I love all things Fall – the days getting cooler, the leaves turning colour, apples, pumpkins, Halloween, love it all. You see, right upto this time, I'd only every used a pumpkin to make a savoury side dish, I'd never used it for anything sweet. For years now, I've sat back and watched so very many blog posts from all across the globe using pumpkins for desserts and sweet bakes. I've always been curious to see what that would turn out like but strangely enough, not so curious as to actually try it out myself. Go figure, right! A while ago, while pumpkins were at the peak of their season, I bought myself a little Kent pumpkin to finally use in a sweet bake. I hadn't quite decided what I was going to make. I knew there would be plenty of inspiration on the internet. (Gosh, I really can't imagine life without the internet anymore – can anyone else relate to this or is that just me?) Anyway, so after staring at my pumpkin for a few days as it sat on the kitchen counter I came across this recipe for pumpkin muffins.
It was the perfect choice for me. I got to use the pumpkin in a sweet bake. And it made for the perfect breakfast on the go option, since I start work at 7 am now. (Gasp!) It keeps really well in the fridge too. This batch actually kept for a little over a week. All I did was take out the one or two we needed at the time and popped in the microwave for a few seconds to get the chill off and I ended up with a nice, warm, moist, flavourful muffin. I was more than pleased with this recipe and I can safely say I'll be trying my hand at some more sweet recipes with pumpkin in the future. This recipe makes quite a few muffins. I made some in the muffin moulds and the rest I poured into a bundt pan and got a little cake out of it.
You will notice that the muffins look a little different. Well, I forgot to add stir in the fruit and nuts before pouring the batter in the pan so I just added a few to each muffic. The ones on top with the raisins and nuts visible clearly are those ones. That was the time I added the fruit and nuts to the batter and the muffins on the lowest row are made from that batter. I think I like the ones where I can see the raisins clearly better visually. So I've decided the next time I make these, I will stir in most of the fruit and nuts but reserve a few to place over each unbaked muffin so the look like they're studded with little jewels. 🙂
The original recipe calls for canned pumpkin. I can't find canned pumpkin at the local supermarket, so I used a whole Kent pumpkin and made my own puree.
Country Pumpkin Muffins
Adapted from: Taste of Home
Makes about 26-28 muffins
(I got one dozen muffins and a little bundt cake)
2 cups sugar
1/2 cup vegetable oil
3 eggs
1 1/2 cups pumpkin puree
1/2 cup water
3 cups all purpose flour
1 1/2 tsp baking powder
1 tsp baking soda
1/2 tsp ground cloves
3/4 tsp ground cinnamon
1/2 tsp ground nutmeg
1 tsp salt
1 raisins (the original recipe calls for 1 1/2 cup)
1 cup chopped pecans (the original recipe uses walnuts but I didn't have any)
To make the pumpkin puree –
Cut the pumkin in quarters / wedges.
Don't worry about the skin. Leave it on for now. Its easier to take it off after baking.
Take out the seeds and membrane. You can roast the seeds to snack on. Discard the membrane.
Place the pumpkin skin side down on a lined baking tray and baked it in the oven at 180ºC for about 30-40 minutes or till the flesh of the pumpkin is tender. Test with a fork or a knife.
Let it cool. The skin just peels off. You may need to peel the skin off gently with a knife, but it comes off pretty easily.
Mash the flesh using a potato masher or you could puree it in a food processor, if you like. I just used the potato masher.
I used a smallish pumpkin and ended up using all the puree for this recipe, but any excess you may have can be frozen to use later.
To make the muffins –
Preheat the oven to 200ºC.
In a large bowl, mix the sugar, oil, eggs, pumpkin puree and water till combined.
In another bowl combine the dry ingredients, the flour, baking powder, baking soda, spice powders and salt.
Add the dry ingredients to the pumpkin puree mix and blend well. Don't overmix.
Fold in the raisins and chopped nuts.
Spoon batter into a lined muffin pan.

Without the raisins & nuts —- with them added on top — a combination of both
Bake for about 15 minutes or till done.
If you are baking the batter as a larger cake, it will take longer. My bundt cake baked for about 50 minutes.
If you have more zucchini than you know what to do with, yesterdays savoury
Cheesy Garlic Zucchini Bread
and this vegan chocolate  cranberry zucchini bread should give you a couple of options. It is amazing how versatile zucchini is. It lends itself to both sweet and savoury recipes really well.
I was happy to find a vegan bake recipe, because I have quite a few readers / followers that would love an eggless bake like this. That coupled with the fact that it is so easy to make, makes this a must try recipe. I was glad I tried this recipe and it is a keeper for sure. The bread is nice and moist, light and chocolatey.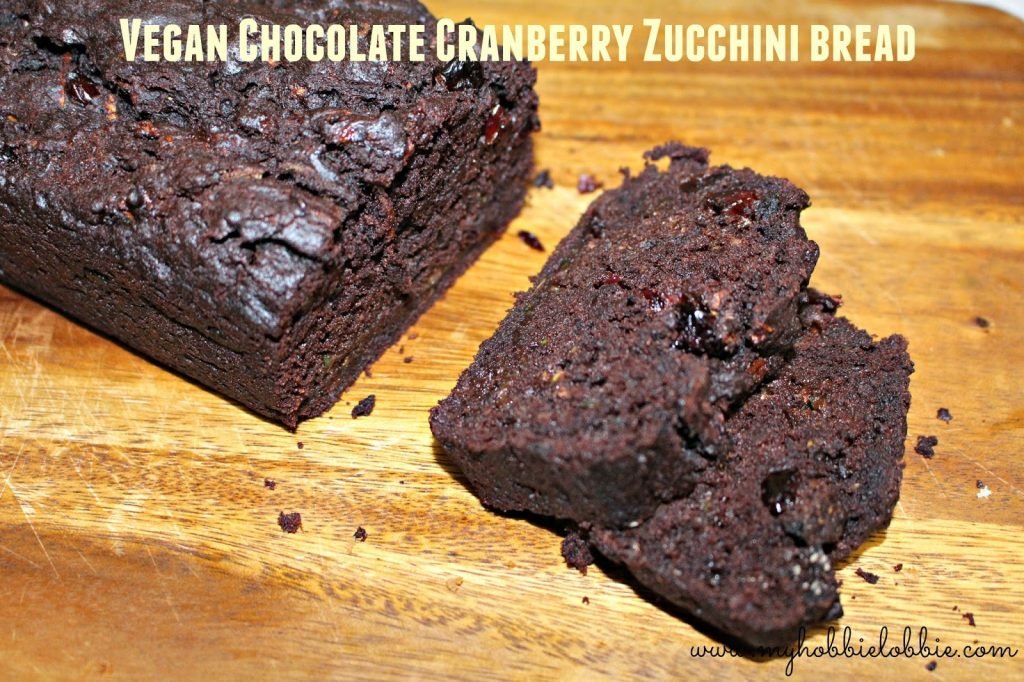 Vegan Chocolate Cranberry Zucchini Bread
Recipe from: Popsugar
1 1/2 cups zucchini, grated
1 cup whole wheat flour
1/2 cup unsweetened cocoa powder
1 tsp baking soda
1/4 tsp baking powder
1/4 tsp salt
1/2 tsp cinnamon powder
1/4 tsp allspice powder
1 large ripe banana
1/2 cup white sugar
1/2 cup canola oil
1 tsp vanilla extract
1/2 cup dried cranberries
Preheat the oven to 180ºC and lightly grease a lined loaf tin.
In a large bowl, mix the flour, cocoa powder, baking soda, baking powder, salt and spices and set aside.
In another bowl, mash the banana and mix in the sugar, oil and vanilla. Fold in the grated zucchini.
Stir in the dry ingredients while being careful not to over mix.
Fold in the cranberries.
Pour the batter into the prepared loaf tin and bake for 40-50 minutes or until a toothpick inserted comes out clean.
And we find ourselves here at another amazing
SRC
reveal for Group A. This month I was assigned Elizabeth's blog –
Food Ramblings
. When I read her 'About' page I was really excited. She started her blog as a way to 'keep track of her New Year resolutions like cooking more, eating better, getting in shape and losing weight'. And the best part is she has had immense success. Go over and say Hi to her and check her blog out.
In the last couple of weeks I have made some dietary choices and would like to make a few healthier choices with the food we eat. This does not mean that you will see any less yummy stuff around here. I've just decided to opt for lighter, reduced fat / salt options, baking instead of frying, where possible – that kind of thing. I loved the options available on Elizabeth's blog. It was hard to pick just one recipe. I had picked quite a few that I wanted to try. But I had some bananas that needed using up quick. So when I saw that she had a light version of a peanut butter banana muffin, I couldn't go past it. I had to try it out.
Making these muffins is really simple. All you need to do is mash the bananas, mix all the wet ingredients, add the dry ones, pour batter into the muffin tray and bake. And that's exactly what I did. I pretty much stuck to the recipe. I was really excited to see how these would turn out, since the recipe doesn't call for eggs and uses whole wheat flour. And it didn't disappoint. It had a nice banana flavour, little chunks of peanut from the peanut butter and it was nice and moist – a winning muffin. The fact that it is a slightly healthier version is just an added bonus.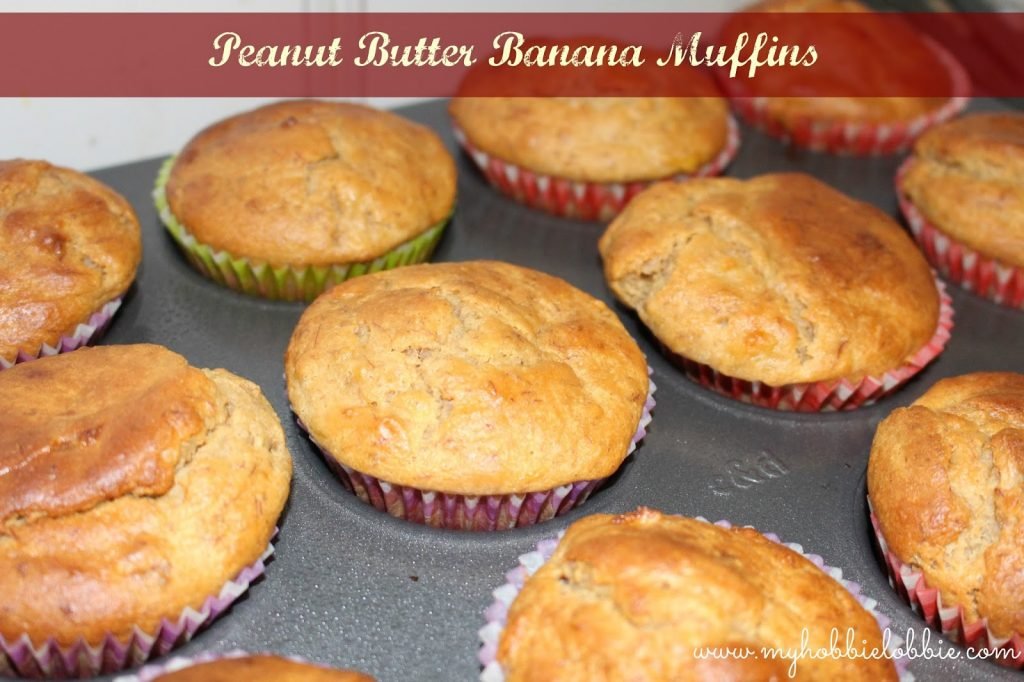 Peanut Butter Banana Muffins


2 ripe bananas (I had 3 that needed using, so I used 3 – they weren't too large though)
1/3 cup honey
1/3 cup peanut butter (I had a chunky version on hand)
2/3 cup reduced fat plain Vanilla yogurt
1 tsp vanilla extract
1 tsp baking powder
1 tsp baking soda
1/4 tsp salt
1/2 tsp cinnamon powder
1/4 cup sugar
1 3/4 cup whole wheat flour
Preheat the oven to 180ºC. Line a muffin tray with muffin liners and lightly spray with an olive oil spray. (Again that's what I had on hand)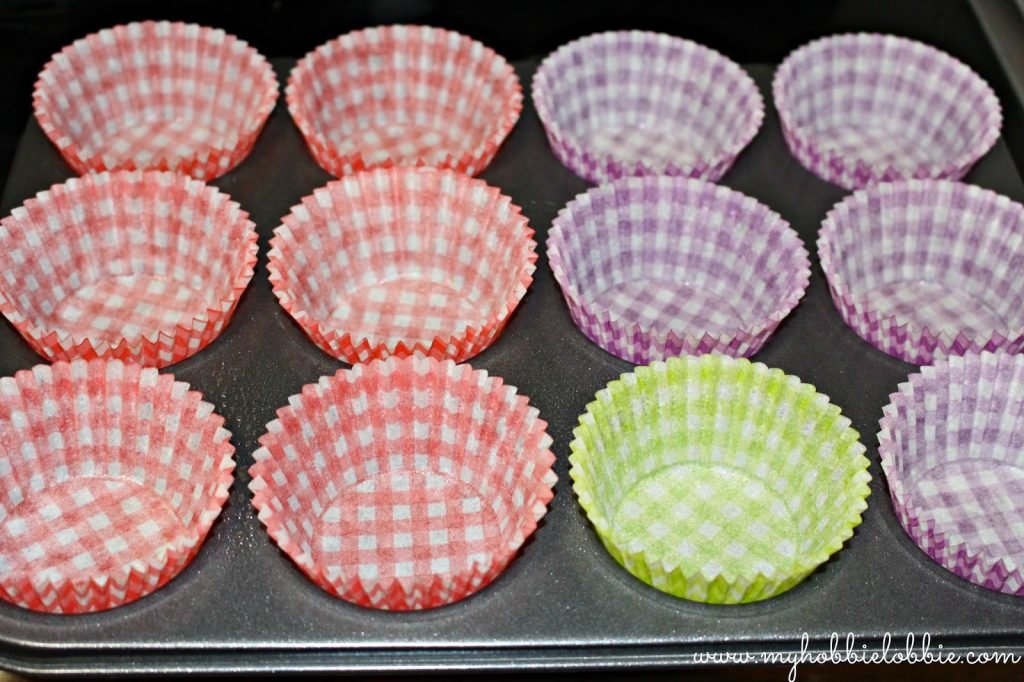 In a large bowl, mash the bananas.
Add the honey, peanut banana, yogurt and vanilla and mix well.
Add the flour, baking powder, baking soda, salt, cinnamon powder and sugar.
Stir to mix, but don't overmix the batter.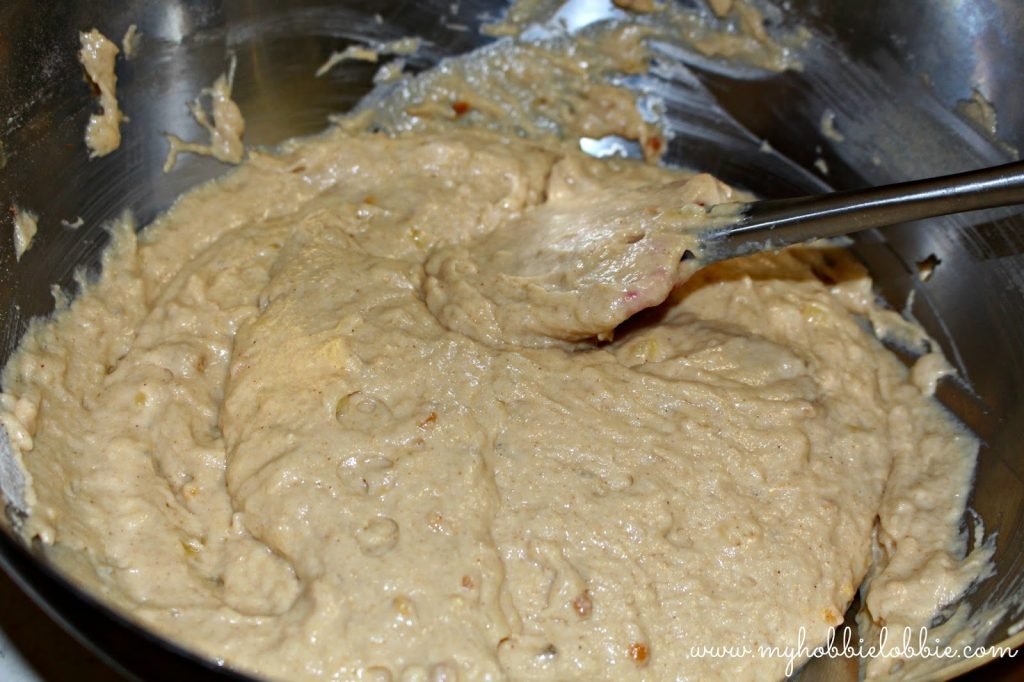 Spoon the batter into the muffin tray till the liners are upto 3/4 full.
Bake for 20-25 minutes.
And you have yourself some pretty amazing muffins 🙂
A while ago, a reader had requested for a traditional Goan Baath recipe. That was a while ago, but eventually I got around to getting a picture of this delicious cake before it disappeared. So I've taken the opportunity to share the recipe with you. Baath or Badca – whatever you are used to calling it, is a delicious traditional recipe for a Goan coconut and semolina cake. Its not your run of the mill light fluffly sponge cake, but a more dense and rich one. A good baath cake should not be dry and should be mildly flavoured with ground cardamom. We typically make this for Christmas and it is a part of our Kuswar (Christmas platter).That being said, there is absolutely no reason you can't eat this any time of the year. It goes down an absolute treat with a cup of tea / coffee.
This is a simple cake to prepare and does not require you to bring out the heavy equipment. A mixing bowl and wooden spoon should suffice. You start of by making a sugar syrup and cook off the coconut and dessicated coconut in it. Then add the eggs and bake.
Baath


200g dessicated coconut
2 cups water
2 cups semolina
2 cups sugar
6 tbsp ghee (clarified butter)
6 eggs
1 tsp baking powder
A generous pinch cardamom seeds, crushed (Seeds from about 6 large pods)
In a heavy bottomed pan, bring the water to a boil.
Add the sugar to the pan and let it melt.
Once the sugar has melted, add the coconut and the ghee and let it come to a boil, stirring frequently.
Add the semolina and let it cook for 5 minutes, stirring frequently.
Add the crushed cardamom seeds.
Take off the heat and cool.
After the mix has cooled
Preheat the oven to 180ºC and line and grease a baking dish / cake pan.
When the mix has cooled, add the baking powder.
Just before baking, add the beaten eggs. Mix well till the eggs have been incorporated well.
Pour the batter into the prepared pan and bake till done. (Till a skewer pierced in the center of the cake comes out clean.)
If the top starts to brown too quickly, cover the top with some aluminium foil.
Cool down and enjoy!!!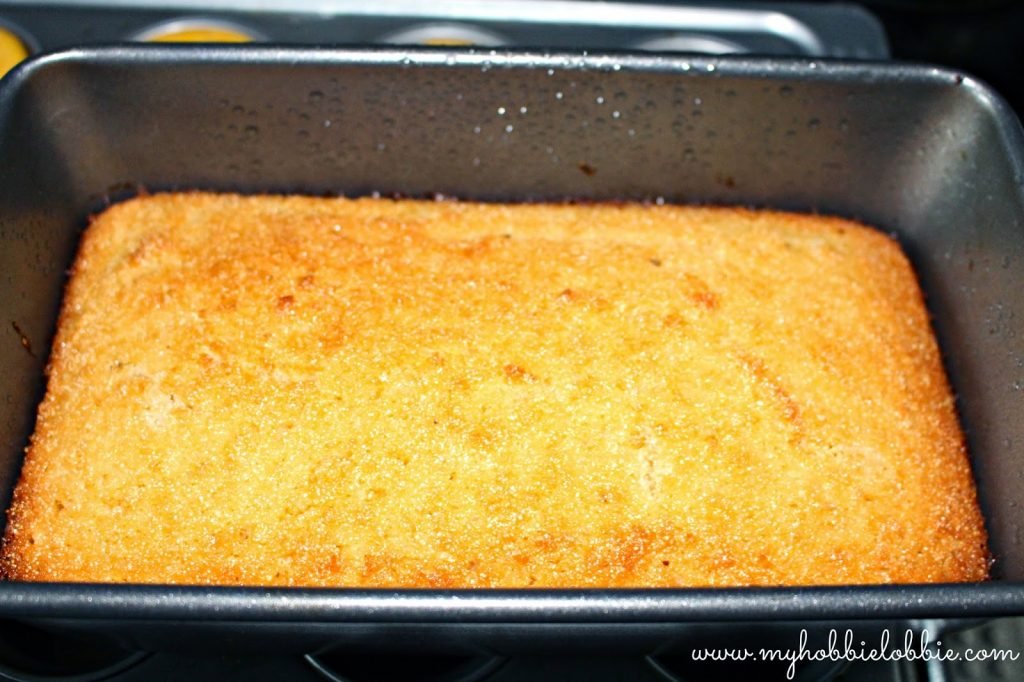 NOTE – Add the eggs only just before you bake the cake and not in advance. Preheat the oven in time to bake the cake.
Watch the video recipe here –
Today's post is a special one. Camilla, one of my blogging friends is celebrating her 15th wedding anniversary today and in keeping with the fact that they had a cheesecake instead of a traditional wedding cake, invited us to celebrate with her by making a cheesecake. I jumped at the opportunity because I love cheesecake, but haven't made too many myself, apart from this
Japanese Cheesecake
, a yummy no-bake
Strawberry Cheesecake
and this
Blackcurrant Cheesecake
. I've always wanted to try out a Chocolate Cheesecake and this seemed like the perfect time.
I initially intended using a Nigella Lawson recipe, but saw that she used custard powder. I didn't have any and didn't want to buy something I'd use for just one recipe. So I looked for another recipe and I found this one. I pretty much stuck to the recipe with the exception of the base. I used some Digestive biscuits instead of the Oreo cookies. The recipe was simple to put together and full of chocolaty goodness. If you know a chocolate lover, they'd love this treat. I used a combination of milk and 70% dark chocolate and it was divine. If you prefer Milk chocolate, just use that instead. It had a beautiful silky texture and wasn't too sweet as a result of the mix of chocolate I'd used. I'm happy I tried this recipe out; it sure is a keeper.
So this one is for you and your husband, Camilla – Happy Anniversary!!!
Chocolate Cheesecake
Adapted from: Kraft
8-10 Digestive biscuits (1 1/2 cups), finely crushed
2 tbsp butter, melted
3 boxes Philadelphia Cream Cheese (each one is 8oz.), at room temperature
1 cup sugar
1 tsp Vanilla
4 oz. Semi sweet chocolate, chopped into small pieces, melted and cooled
3 eggs
Heat the oven to 160ºC.
Mix the biscuit crumbs and melted butter till the mixture resembles wet sand.
Press the mix down into the base of a 9″ springform pan. (I used a 7″ one and made a couple of individual portions)
Bake for 10 minutes.
Beat the cream cheese, sugar and vanilla till combined.
Add the chocolate and mix well.
Add eggs one at a time and beat between each addition till incorporated.
Pour over the baked crust.
Bake for 45-55 minutes or until the centre is almost set.
Refrigerate for about 4 hours.
Serve with some strawberries.
After spending a year and a half in a new land, that we now call home, I still have so many ingredients to try and am trying for the first time ever. As a food blogger, you've gotta love having so many new options to play with. Today's post talks about one such ingredient. A while ago I decided to buy a tub of Ricotta cheese. I had no clue how I was going to use it. I know a lot of folks have a dish / menu in mind and then go grocery shopping, but as you can tell, I'm not that organised. I usually go to the store and wait for the ingredients to call out to me 😉  I knew I would eventually find something online that I'd love to try. So after a while of looking around, I saw a recipe for a Ricotta cake. I knew I had to try it out. It looked simple and sounded delicious. I also learned that making ricotta at home would actually have been easier than buying some from the store. As a process, its just like making paneer with a little salt thrown in. That is something I will do the next time I make this cake.
Yes, back to the cake. It is super simple to make. You don't need to break out the equipment. A bowl and a whisk will do the trick. I love such no-fuss bakes, sometimes you need to be able to bake without having to deal with a fussy process. The resulting cake was delicious, very much like a coffee cake and not too sweet. One thing that I will do differently next time, is sprinkle a little more brown sugar over the top. Apart from that, this recipe is a keeper. I love that its not too sweet. My husband would have loved it a tad sweeter though. Try it out for yourself and see which side of the fence you fall on.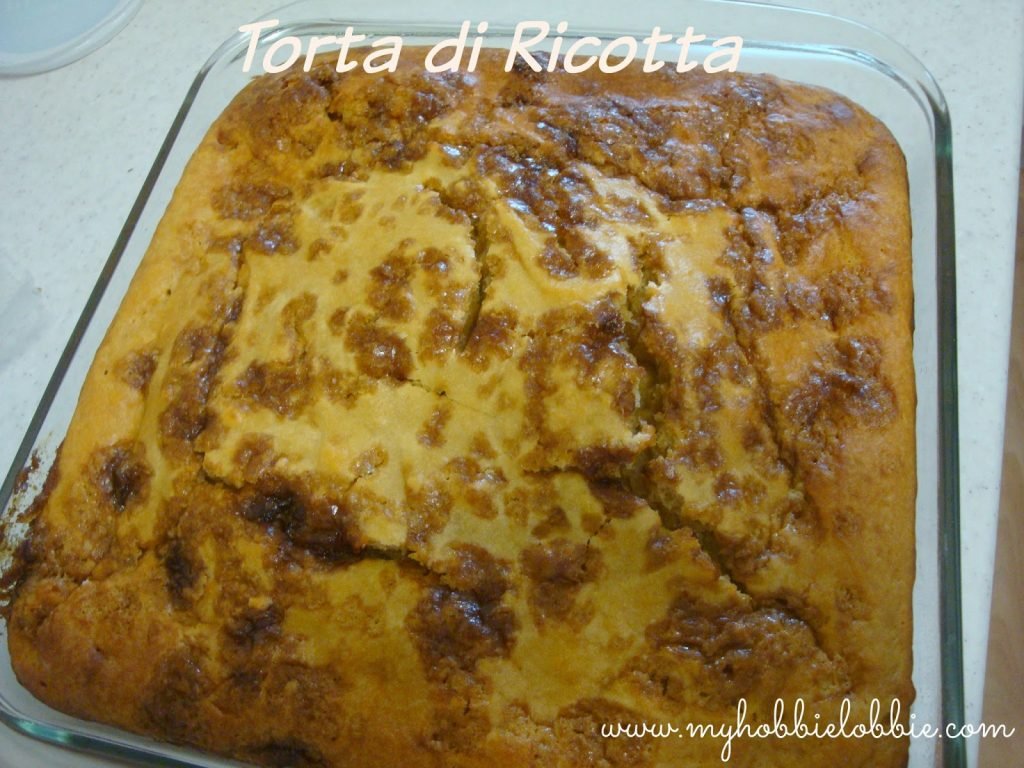 Torta di Ricotta
Butter, to grease the pan
2 1/4 cups flour
4 eggs
1/2 cup dark brown sugar, plus more for sprinkling over
1 3/4 cups ricotta
Zest of 1 lemon
5 tbsp Olive oil
3/4 cup milk
1 tbsp baking powder
Preheat the oven to 180ºC.
Grease the baking dish with the butter.
In a large mixing bowl, whisk the eggs.
Add the brown sugar.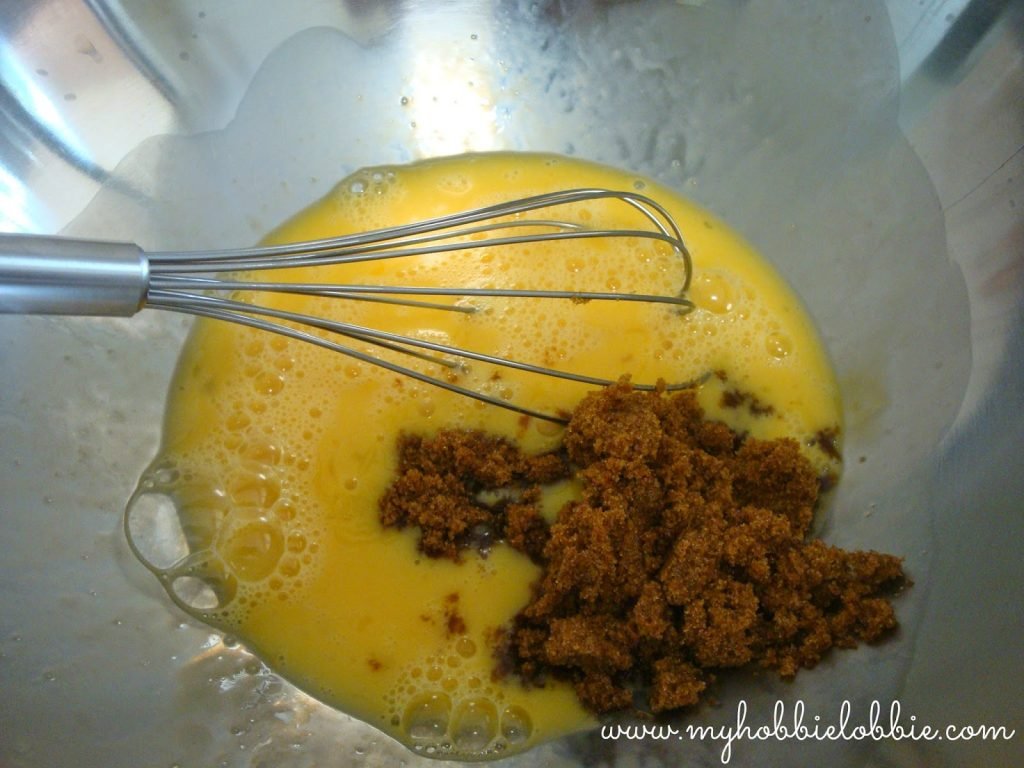 Whisk the sugar and the eggs till frothy.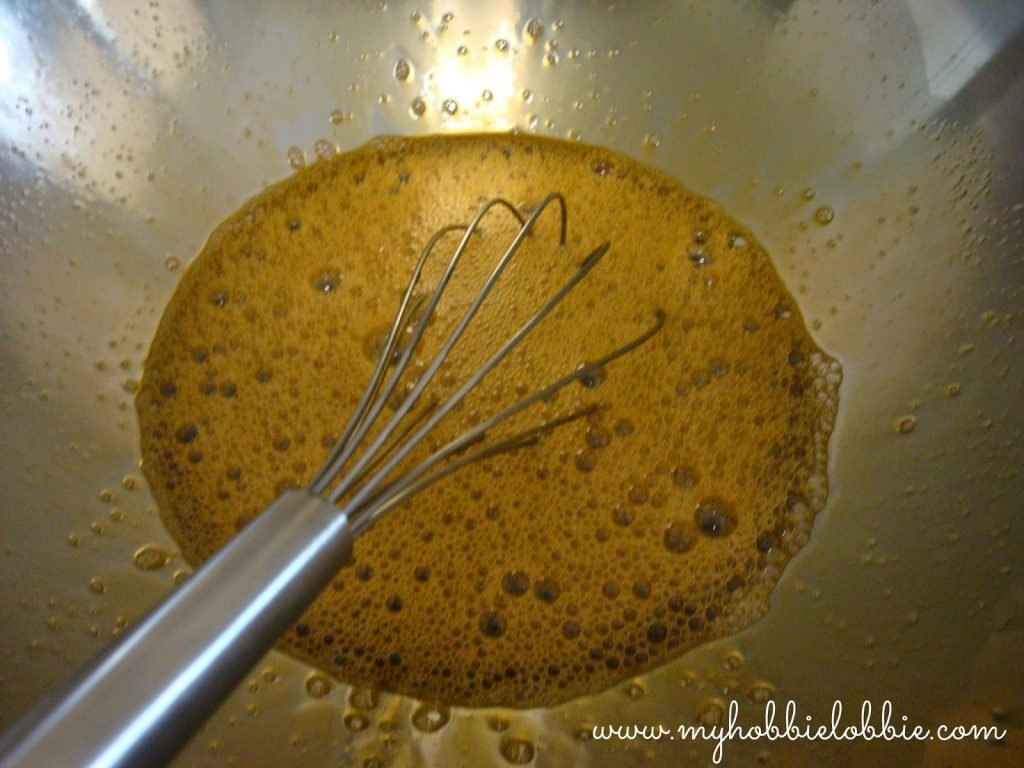 Add the ricotta and lemon zest.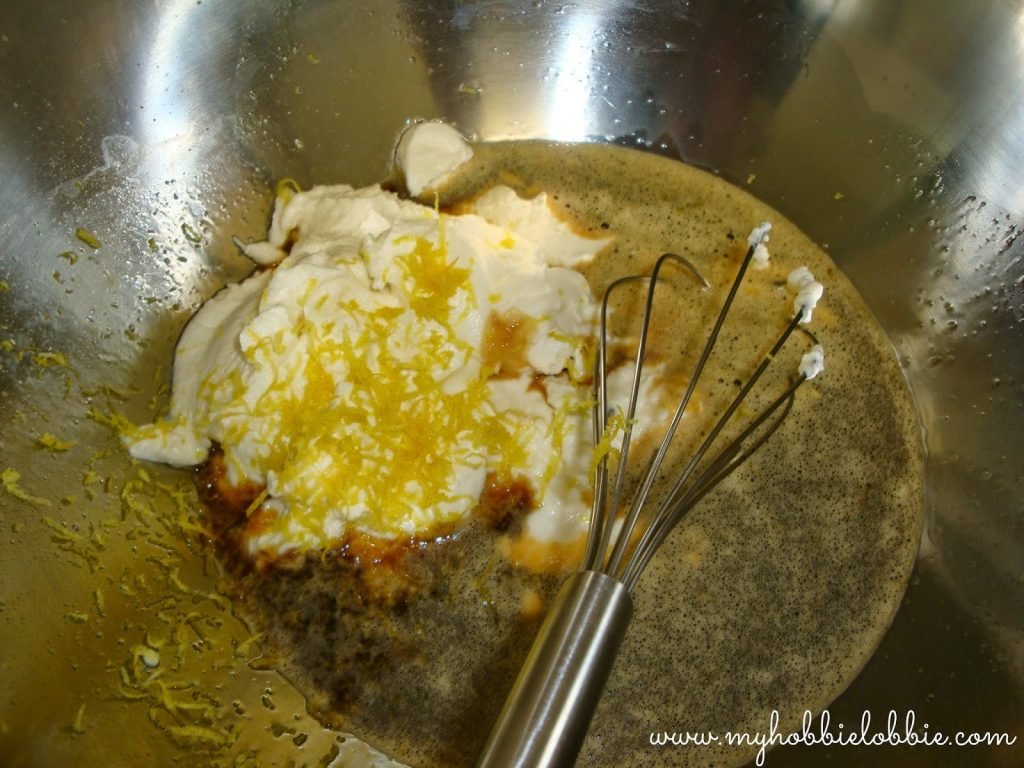 Add the olive oil and milk and whisk well to combine.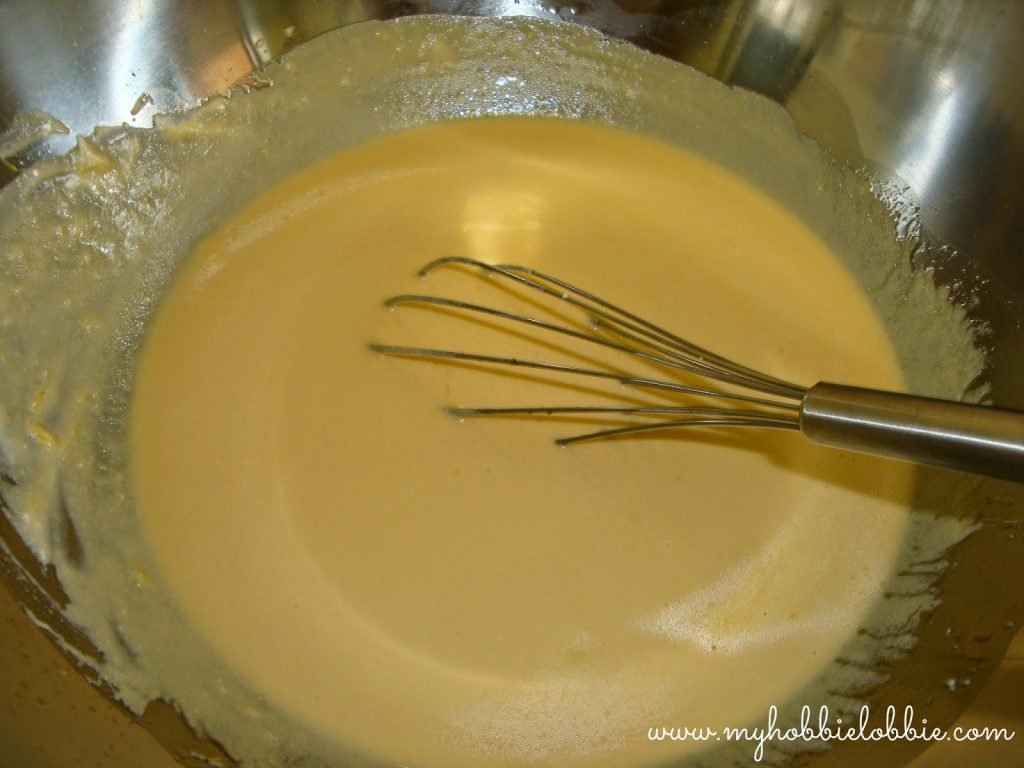 In a separate bowl combine the flour and baking powder. Then add it to the mix.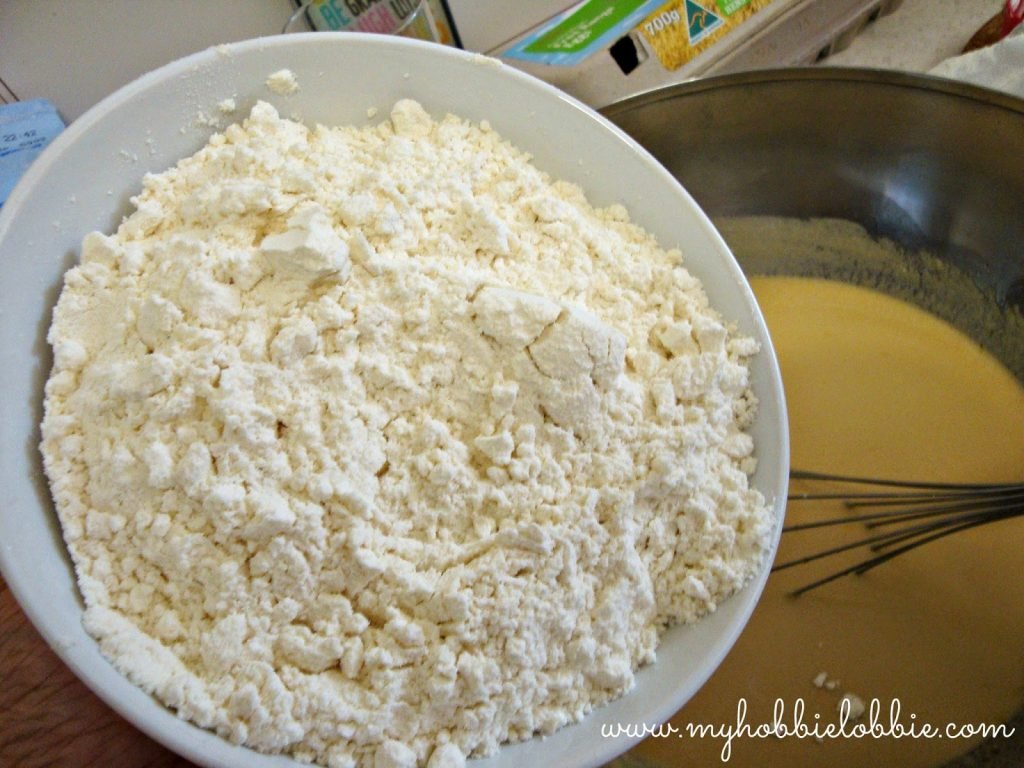 Fold in the flour until the batter just comes together.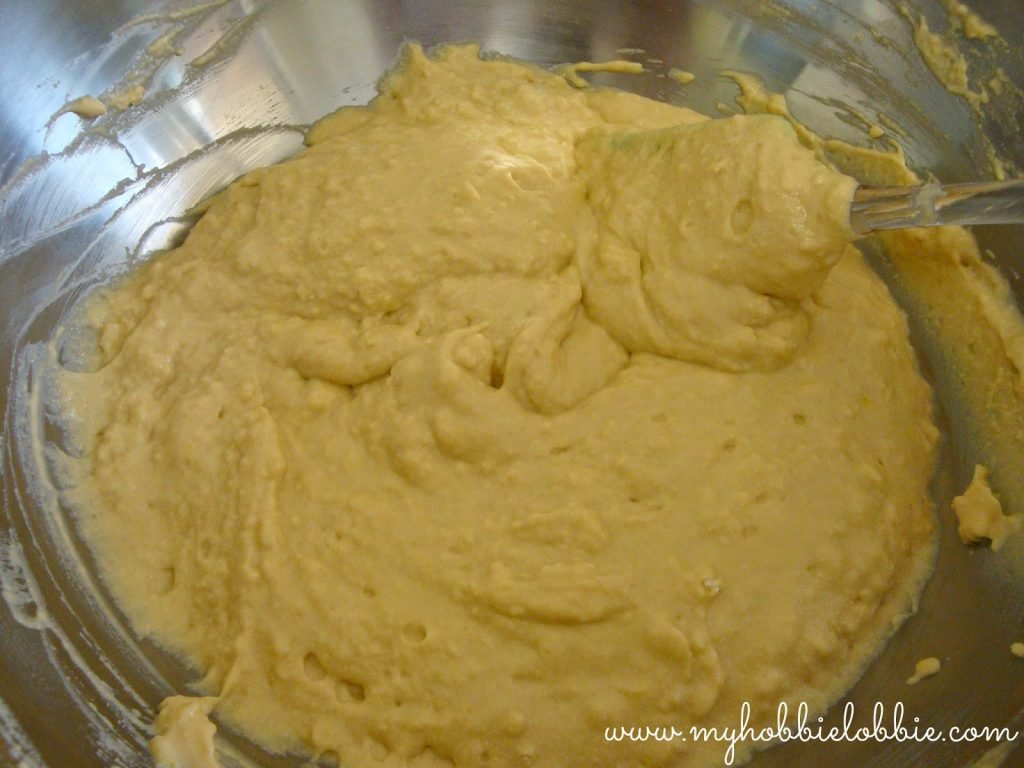 Spoon the batter into the greased pan and lightly smooth the surface with a spatula.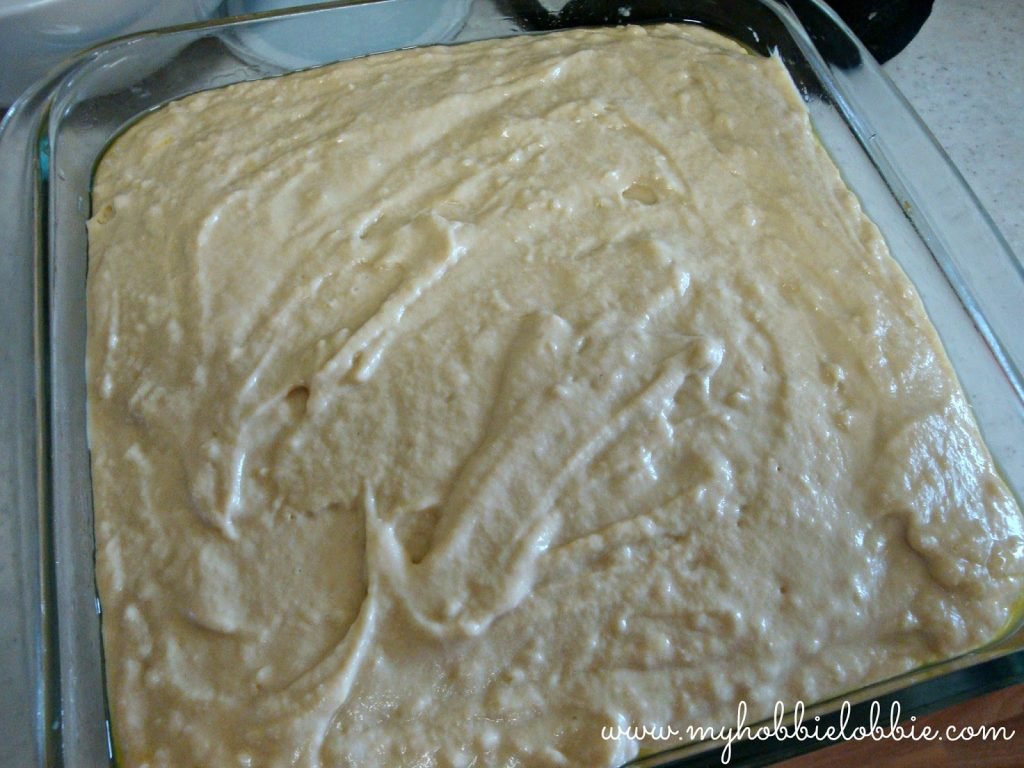 Sprinkle the top with brown sugar. (Remember to be generous with the brown sugar.)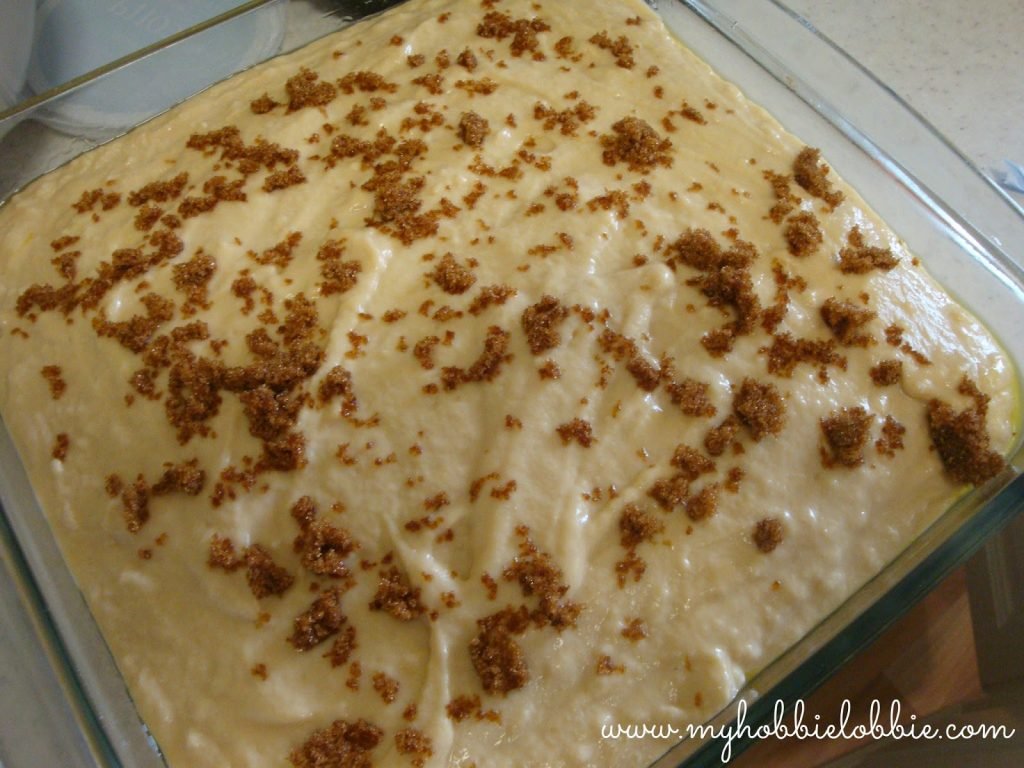 Bake for 35-40 minutes until the top is nicely browned and a toothpick pierced through the centre of the cake comes out clean.
Let it cool in the pan for about 20 minutes.
Unmould and let it cool completely.
Enjoy!!!
NOTES:
1) Be generous with sprinkling the brown sugar on the top.
2) This recipe yields a 9 1/2 inch cake.
3) Preferably, use a loose bottomed, springform cake pan. I made this cake back when I didn't have one, so I just used a glass baking dish. I would have liked to use a proper pan though.
I've been in a bit of a cooking / baking rut recently. I've been walking into the kitchen totally uninspired and seem to be just going through the motions. But that thankfully is in the past. Thanks to this months
SRC
assignment, I'm on a roll. This lovely lady and her blog are so inspirational. I've been admiring her blog for a while. I first came across Kate's blog
Kitchen Trial & Error
in Nov-Dec 2011 when I was participating in the 12 Weeks of Christmas Cookies Challenge and I spotted her recipe for homemade
Creamy Mints
. Kate and I seem to have in common our love of homemade and freshly baked goodies at home, and amazingly both our households seem to love garlic and mushrooms too. Her lovely family comprises of her husband and 2 very handsome little boys. Kate's blog – what can I say about it! It is one that brims over with amazing recipes and gorgeous pictures. She has a massive collection of delicious recipes that spans quite a few ingredients, techniques and courses, which means there's bound to be something for everyone. So what are you waiting for? Pop over and say Hi to Kate!
So as you can imagine, I had a heck of a task picking one recipe for the reveal. Along with the creamy mints, the shortlist also comprised of her Cheesy Potato Soup with Ham, Marshmallows, Gnocchi, Churros and Banana Bars, among many others that caught my eye. Well, you've probably guessed by now that I made the Banana bars with a Cream Cheese Frosting. The fact that I had 4 bananas slightly past their prime sitting on my counter, helped a lot in the decision making process. So I went with it and was very happy with the outcome. The recipe for the bars and the frosting is super easy to put together and is absolutely delicious. The banana bar base is moist and flavourful and honestly, I could eat it just like that without the frosting or anything. But for all you cream cheese frosting lovers out there, you'll be happy to hear that the frosting takes it to a whole other level of deliciousness. These bars keep very well too. We had these as tea time treats and I might or might not have had a couple of these as dessert after lunch on my days off 😉 I simply covered them with cling film and refrigerated them and took them out of the fridge and placed them on the kitchen counter about an hour before eating them and it lasted about a week. It might have lasted longer, but we'd happily devoured it by then.
I stuck to the original recipe. Only difference is I used 4 bananas instead of 3, since I wanted to use all 4 bananas that I had. Also, you'll see from Kate's pictures (which are so much prettier that mine will ever be) that I used a different sized pan. She recommends a 9″x13″ pan. I used a 9″x9″ since that's all I had. So I cut my bars into smaller sizes, since they would be a lot thicker than hers.
Banana Bars
Yields 16 pieces


For the bars –
4 ripe bananas
1 cup sugar
1/3 cup vegetable oil
2 eggs
1 cup all purpose flour
1 tsp baking powder
1/2 tsp baking soda
1 tsp cinnamon
A pinch of salt
Heat the oven to 180ºC and grease the baking pan.
Peel and mash the bananas in a large bowl.
Mix in the sugar, oil and eggs till well combined.
Stir in the flour, baking powder, baking soda, cinnamon and salt.
Pour into a the prepared baking pan and bake for about 40-45 minutes or till done. (Note this was because I used a smaller pan resulting in thicker bars. If you are using a 9″x13″ pan, the bars will be thinner and you'll need to start checking to see if its done around the 20 minute mark.)
Cool the bars completely before frosting.
While the bars are cooling, you can make the frosting.
For the Cream Cheese frosting –
3 oz Cream Cheese, at room temperature
1/4 cup butter, at room temperature
A splash of vanilla
3 cups icing sugar
Beat the cream cheese and butter till well combined.
Add the vanilla and the icing sugar half a cup at a time and beat between additions till you get the desired consistency. I ended up using the whole 3 cups.
To assemble –
When the banana bread has cooled through completely, spread the Cream Cheese frosting over the top.
Cut into bars / squares.
Enjoy!!!
Today, let me tell you a little story. Its a story about a cake that looked a little ordinary. But we've all heard about how looks are deceptive, and in this case it was so very true. I made this cake a while ago and have no idea why I hadn't gotten around to posting about it yet. I made this cake for my husband's birthday last February. To give you a little perspective, at the end of January last year, we finally moved into an apartment here in Sydney, before which we were in a little studio apartment with a little kitchenette for the previous six months. I was excited to have a kitchen, but we'd only just moved and were still working on getting everything in place, namely furniture, appliances and the like. I knew I wanted to bake my husband his birthday cake, because he honestly doesn't care for the store-bought stuff anymore and I hadn't baked in more than 10 months.
So with a single cake pan and a wooden spoon, I set out to bake this cake. Please excuse the aesthetics on this one and don't let it fool you for a single moment. This cake was so very good, I was amazed. I know I will make this recipe again. This cake was down right delicious. I think I might've jumped the gun when I tried to sandwich the cake with the icing. I now know better. I would've had a better looking cake had I just iced it on top. Which is why I don't have a picture of the entire cake, just one enticing piece 🙂 That's something I know I will do differently the next time. But all said, this is a winner of a recipe.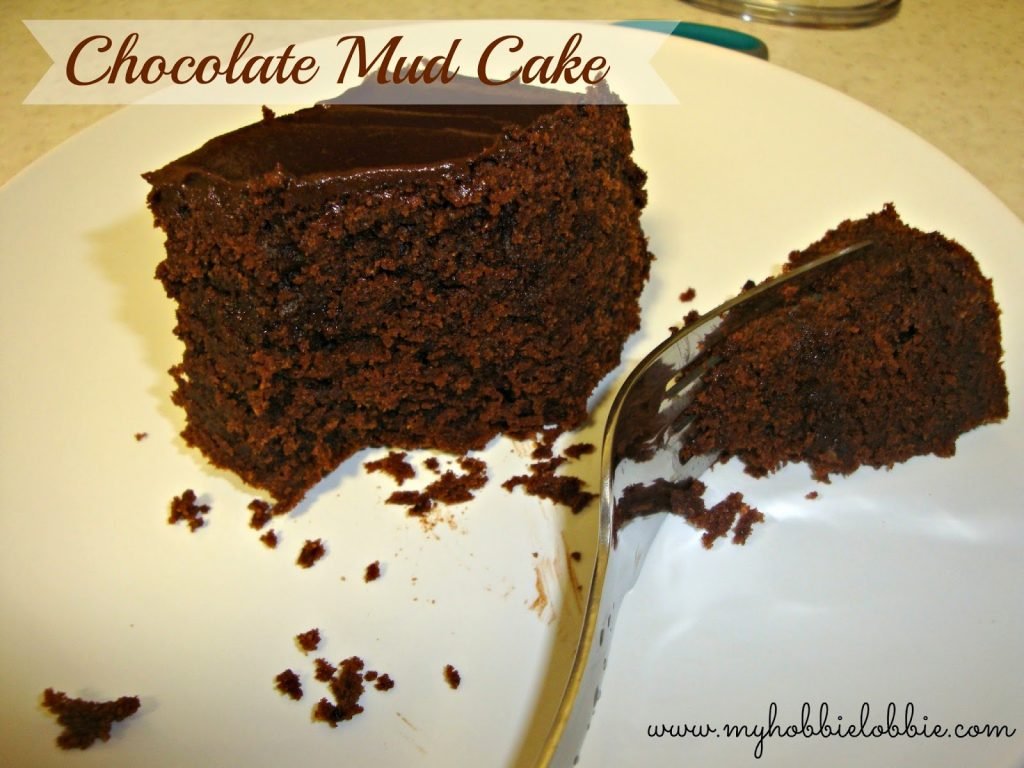 Chocolate Mud Cake with Dark Chocolate Ganache
Adapted from: La Mia Vita Dolce
For the cake –
400g butter, chopped into cubes
400g dark chocolate, chopped
15g instant coffee powder
2 tsp vanilla extract
60 ml water
225g all-purpose flour
1 tsp baking powder
25g cocoa
6 large eggs
440g caster sugar
Preheat the oven to 160°C.
Line a 9″ round cake tin with parchment paper and lightly grease it.
Place the butter, chocolate, coffee, vanilla and water in a saucepan over low heat. Stir and heat till melted. Set aside and cool to room temperature.
Sift the flour and cocoa into a bowl. Sift another 2 times.
Beat the eggs and sugar till pale and thick.
Add the chocolate mixture and beat till combined.
Fold in the flour cocoa mixture.
Pour the batter into the prepared cake tin.
Bake for 90 minutes or till done.
Leave it in the baking tin to cool for about 10 minutes.
Take it out of the cake tin and cool it down completely.
Note: According to the Donna Hay Magazine, where this recipe is originally from, she recommends testing a mud cake with a skewer. Piece the skewer into the center of the cake. It will emerge coated in cake. Roll the cake from the skewer onto your fingertips. If it balls up and feels tacky, the cake is done. Take the cake out of the oven.
For the ganache –


250 ml single cream
300g dark chocolate, chopped


Place the cream and chocolate in a saucepan over low heat and stir till melted and smooth.
Cool to room temperature.
To assemble –
When the cake has completely cooled, spread the completely cooled ganache over the cake.
Serve.
Note: I did cut and split the cake into 2 layers and placed some ganache in the center. This is something I won't do the next time, it just messes up the finish. I would recommend baking the layers separately, if you're keen on a layered mud cake.