Today's post is bittersweet for me. Today is our
SRC
Group A reveal day – our very last one. I've been with this fun bunch a little over 5 years and every month this club has brought me great joy. I've had the opportunity to meet (virtually ofcourse) so many wonderful people and have been introduced to so many great blogs during the past five years, I don't think I would've found them on my own. But all good things must come to an end and here we are at the end of a great run.
For my last assignment, I got Emily's blog, Life on Food. Emily's blog is full of wonderful food. I had an almost impossible task of picking a recipe for this reveal. Go over and say Hi to Emily and tell her I sent you. While you're there check out the wonderful food on her blog. You will also see her gorgeous little baby there – absolutely precious. Here's probably what makes Emily my favorite person – she goes to Disney World every year. Yes, every single year. Someday, I hope to be able to visit every single Disney park there it to visit. It is on my bucket list. Anyway, back to Emily's blog. In the end, I narrowed down my endless list to these gorgeous Cheddar Bay Biscuits, these Chocolate Hazlenut Truffles, Chocolate Chip and Hazlenut Cookies with Sea Salt, Macaroon Blossoms, and this Coconut Rice Pudding, but in the end these Classic Blueberry Muffins won.
We're in the middle of spring at the moment, so everywhere I look I can see berries and that was one of the main reasons I decided to go with this muffin recipe. You can never have too many muffin recipes, can you? This recipe is perfect for summer and they make a great brekkie on the go. You know what else they'd be great for …. morning tea at work. These muffins are one of the best berry muffin recipes I've tried. They're packed with berries and have a beautiful crumb. At first, I was a little skeptical of the cinnamon in this recipe, but don't be like me. The cinnamon is subtle and you can barely tell its there, but it does wonder for the flavor of the muffin. I did add a little vanilla extract to the recipe but other than that stuck to the original. Thanks Emily for a fantastic blueberry muffin recipe.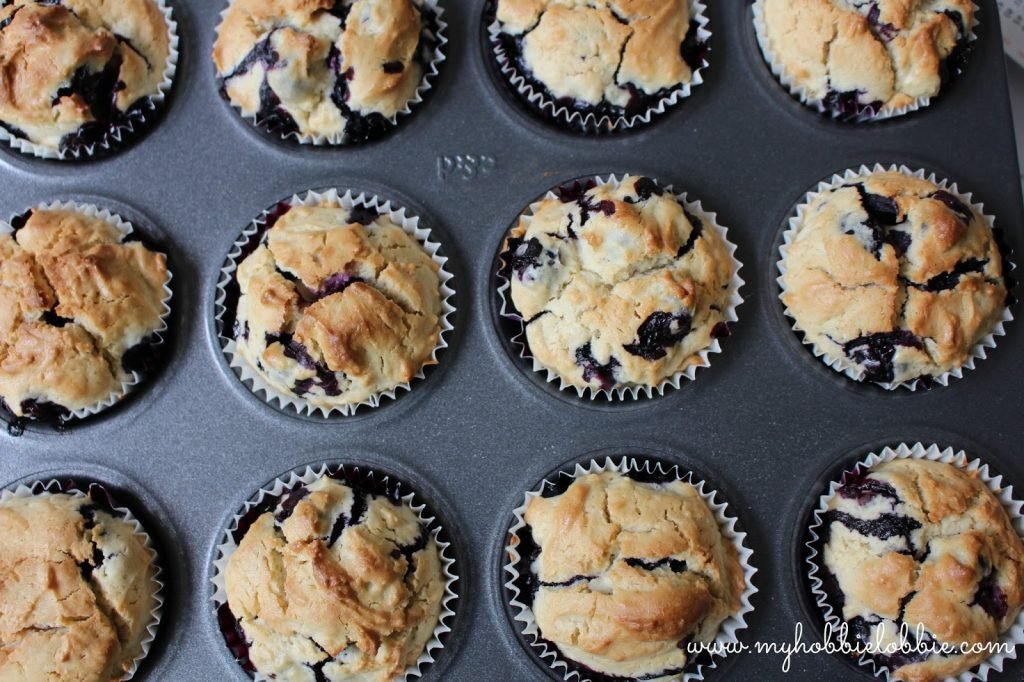 Classic Blueberry Muffins
Makes 12
2 cups all purpose flour
1 tsp baking powder
1 tsp ground cinnamon
1/2 tsp salt
1 egg
1 cup sugar
4 tbsp butter, melted and slightly cooled
1 1/4 cup sour cream
1 tsp vanilla extract
1 1/2 cup blueberries
Preheat the oven to 180º and line a muffin tray with paper liners or grease a tray.
In a mixing bowl, place the flour, baking powder, cinnamon powder and salt and whisk till combined.
Toss in the blueberries and make sure the flour mix coats them well and set the bowl aside. (This ensures the berries don't sink to the bottom.)
In another bowl whisk the egg till it has loosened. Add the sugar and whisk till you are left with a thick mixture.
Add the vanilla extract and combine.
Add the melted butter and whisk well to combine.
Lastly, add the sour cream and whisk until just combined.
Add the wet mix to the dry ingredients and gently fold in using a rubber spatula until just combined. The batter will be thick and you may see a few small dry flour spots. I found mine a little too dry so I added a couple of tbsps of milk and folded in gently. Take care to not overmix the batter.
Spoon the batter into the lined muffin tray.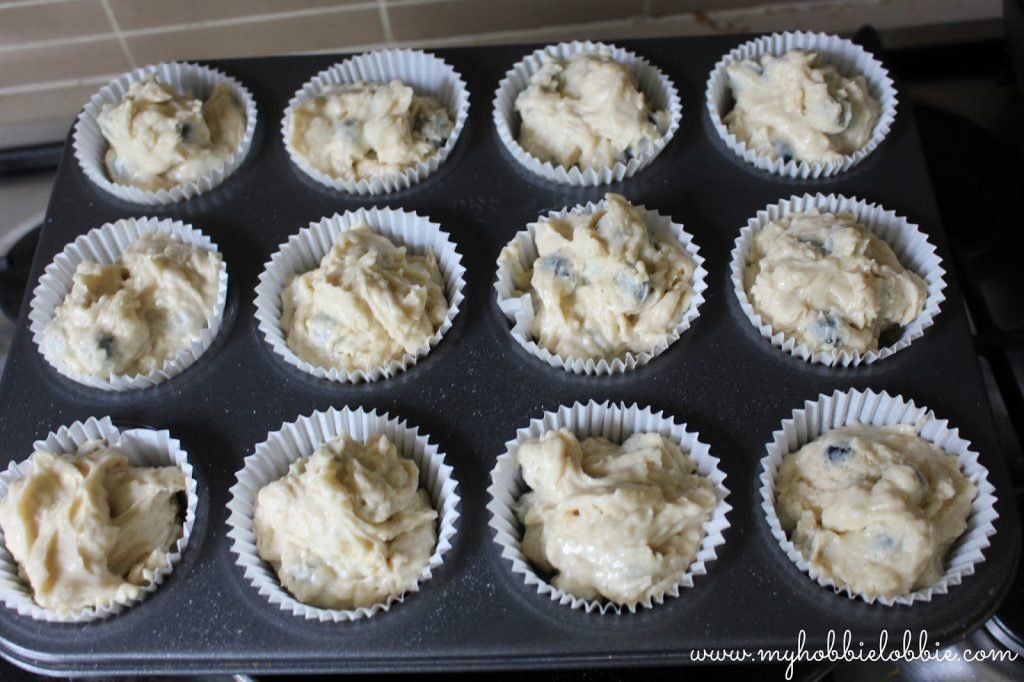 Bake till the tops are a light golden brown and a toothpick pierced in the center comes out clean, about 25-30 minutes.
Immediately move the muffins to a wire rack to cool and serve at room temperature.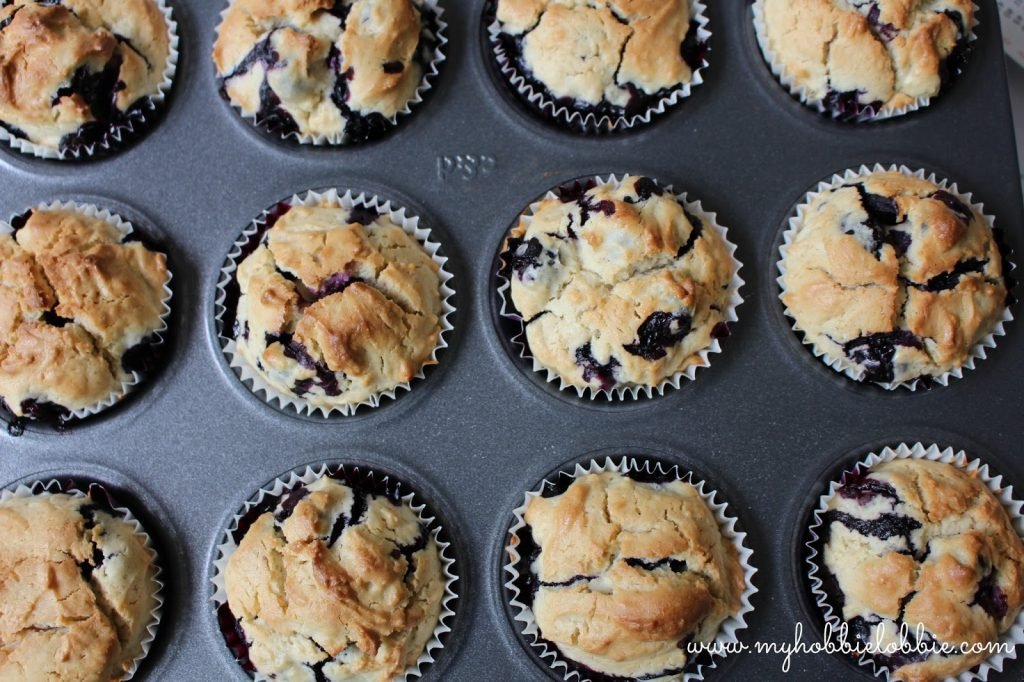 Store any leftovers in an airtight container at room temperature.
So a few days before we left for our trip, I found a great deal on some beautiful zucchini. Obviously, I couldn't resist it and bought some. Now, whenever I see fresh fruit and veg at good prices, I end up buying a bunch. I know I'll eventually figure out what to do with it. For those of you who don't know, that's how I plan my menu. I go by what's in season and what appeals to me on the day I'm shopping. Not very organised, I know, but it works well for me. I like to be surprised. On the day we were leaving, I realised I still had the zucchini and some eggplant. I couldn't leave it till we got back, it just wouldn't last. So I made a beautiful pickle with the eggplant. I will share that recipe soon. With the zucchini I made these muffins. I figured we could just take them with us to snack on.
The muffins are really simple to make. My husband helped with these. Now I have to be honest. We usually work well together in the kitchen. But on this given day, we were trying to get things done quick and there was a little confusion. We ended up using half the quantity of flour that the recipe called for. Fortunately for us, it wasn't a disaster. With extra baking time, the muffins were fine. I would love to try these again with the right measurements. However, the muffins turned out pretty well. They were light and spongy, savoury with a hint of cheese. I might even try using a sharper, vintage cheddar the next time. I was pleasantly surprised when these tasted even better a couple of days later. I can happily report that these muffins keep well for a week refrigerated. When you want to eat them, simply warm them up in the microwave and you've got yourself a nice, little snack.
The recipe I've listed below, is the original one with the right measurements, just incase you'd like to try these out too.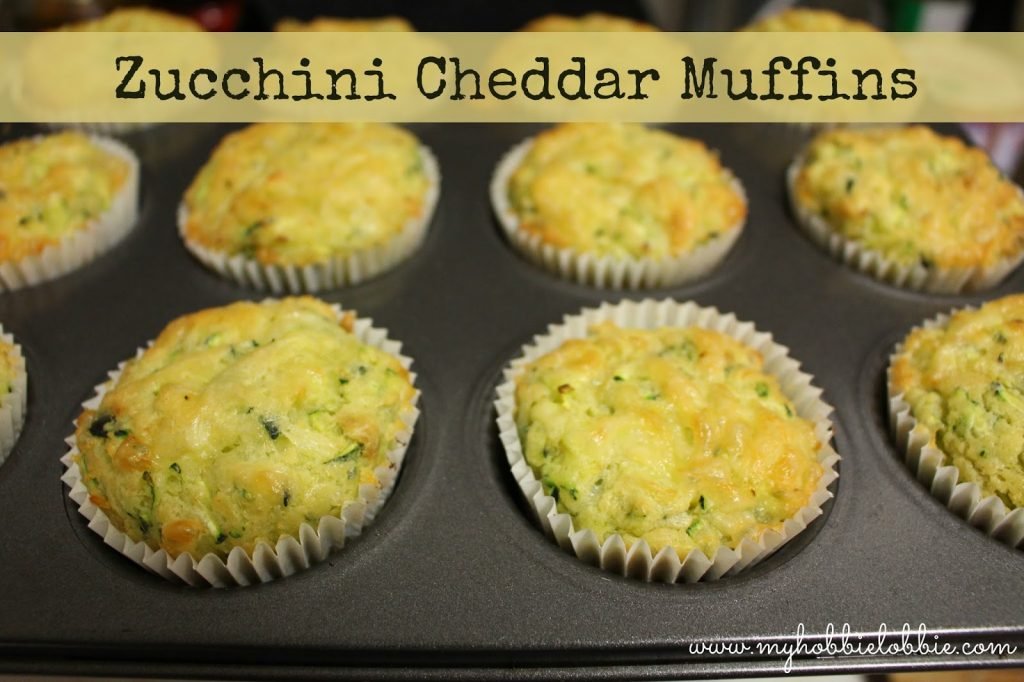 Zucchini Cheddar Muffins
Adapted from: Will Cook for Smiles
Yield: 12 muffins


3 eggs
3/4 cup vegatable oil
1/4 cup sour cream
1 1/2 tsp salt
2 cups all-purpose flour
2 tsp baking powder
1/2 tsp baking soda
2 cups shredded zucchini
100g cheddar cheese, grated (30g reserved for topping)
Preheat the oven to 180ºC and place muffin liners in the cavities in the pan.
In a large mixing bowl combine the dry ingredients, the flour, salt, baking powder and baking soda. Set aside.
Whisk the eggs, oil and sour cream till combined.
Add the wet ingredients to the dry ingredients and whisk until just incorporated.
Add the zucchini and mix well.
Add 70g of shredded cheese and whisk till it has evenly combined.
Spoon batter into the muffin pan and top with the reserved 30g of shredded cheese.
Bake for 18-20 minutes or till a toothpick inserted in the centre of the muffins comes out clean.
Enjoy!
If you want to keep these for later, let them cool off completely and store them in an airtight container in the fridge. Warm in the microwave when you are ready to eat them. (It lasted us a week. It might've lasted longer, but we got through this batch.)
One of my favourite seasons is Fall and stemming from that, I love all things Fall – the days getting cooler, the leaves turning colour, apples, pumpkins, Halloween, love it all. You see, right upto this time, I'd only every used a pumpkin to make a savoury side dish, I'd never used it for anything sweet. For years now, I've sat back and watched so very many blog posts from all across the globe using pumpkins for desserts and sweet bakes. I've always been curious to see what that would turn out like but strangely enough, not so curious as to actually try it out myself. Go figure, right! A while ago, while pumpkins were at the peak of their season, I bought myself a little Kent pumpkin to finally use in a sweet bake. I hadn't quite decided what I was going to make. I knew there would be plenty of inspiration on the internet. (Gosh, I really can't imagine life without the internet anymore – can anyone else relate to this or is that just me?) Anyway, so after staring at my pumpkin for a few days as it sat on the kitchen counter I came across this recipe for pumpkin muffins.
It was the perfect choice for me. I got to use the pumpkin in a sweet bake. And it made for the perfect breakfast on the go option, since I start work at 7 am now. (Gasp!) It keeps really well in the fridge too. This batch actually kept for a little over a week. All I did was take out the one or two we needed at the time and popped in the microwave for a few seconds to get the chill off and I ended up with a nice, warm, moist, flavourful muffin. I was more than pleased with this recipe and I can safely say I'll be trying my hand at some more sweet recipes with pumpkin in the future. This recipe makes quite a few muffins. I made some in the muffin moulds and the rest I poured into a bundt pan and got a little cake out of it.
You will notice that the muffins look a little different. Well, I forgot to add stir in the fruit and nuts before pouring the batter in the pan so I just added a few to each muffic. The ones on top with the raisins and nuts visible clearly are those ones. That was the time I added the fruit and nuts to the batter and the muffins on the lowest row are made from that batter. I think I like the ones where I can see the raisins clearly better visually. So I've decided the next time I make these, I will stir in most of the fruit and nuts but reserve a few to place over each unbaked muffin so the look like they're studded with little jewels. 🙂
The original recipe calls for canned pumpkin. I can't find canned pumpkin at the local supermarket, so I used a whole Kent pumpkin and made my own puree.
Country Pumpkin Muffins
Adapted from: Taste of Home
Makes about 26-28 muffins
(I got one dozen muffins and a little bundt cake)
2 cups sugar
1/2 cup vegetable oil
3 eggs
1 1/2 cups pumpkin puree
1/2 cup water
3 cups all purpose flour
1 1/2 tsp baking powder
1 tsp baking soda
1/2 tsp ground cloves
3/4 tsp ground cinnamon
1/2 tsp ground nutmeg
1 tsp salt
1 raisins (the original recipe calls for 1 1/2 cup)
1 cup chopped pecans (the original recipe uses walnuts but I didn't have any)
To make the pumpkin puree –
Cut the pumkin in quarters / wedges.
Don't worry about the skin. Leave it on for now. Its easier to take it off after baking.
Take out the seeds and membrane. You can roast the seeds to snack on. Discard the membrane.
Place the pumpkin skin side down on a lined baking tray and baked it in the oven at 180ºC for about 30-40 minutes or till the flesh of the pumpkin is tender. Test with a fork or a knife.
Let it cool. The skin just peels off. You may need to peel the skin off gently with a knife, but it comes off pretty easily.
Mash the flesh using a potato masher or you could puree it in a food processor, if you like. I just used the potato masher.
I used a smallish pumpkin and ended up using all the puree for this recipe, but any excess you may have can be frozen to use later.
To make the muffins –
Preheat the oven to 200ºC.
In a large bowl, mix the sugar, oil, eggs, pumpkin puree and water till combined.
In another bowl combine the dry ingredients, the flour, baking powder, baking soda, spice powders and salt.
Add the dry ingredients to the pumpkin puree mix and blend well. Don't overmix.
Fold in the raisins and chopped nuts.
Spoon batter into a lined muffin pan.

Without the raisins & nuts —- with them added on top — a combination of both
Bake for about 15 minutes or till done.
If you are baking the batter as a larger cake, it will take longer. My bundt cake baked for about 50 minutes.
Fried food is usually delicious, isn't it! I have to agree. We love our
fries
,
pakoras
, fried chicken and oh yes, the good old
corn dogs
… and that's just the start of the list. However, we are trying to adopt slightly healthier eating habits. Let's not get all wound up here. I'm just talking about changes like baking instead of frying where possible, consuming a little less oil and so on. And yes, I will continue enjoying the occasional helping of fried food. So I decided to try a baked version of the corn dogs – Corn Dog Muffins.
This recipe is an absolute star. I was a little apprehensive when I started out. Because I'm sure all of us have found atleast one such baked substitute recipe that seems so promising but is nothing like the original. I know I have. This recipe is nothing like that. It is so delicious and knowing it is baked and not fried lets you enjoy this treat even more. My husband loves these muffins. He is actually happy to skip the sausage in the centre and eat just the cornbread by itself. It is that tasty. Unlike some corn dog batters, this is NOT a sweet one, which works out really well for us. We prefer it savoury.
I hope you give this recipe a try and if you do, don't forget to serve this up with some mustard and ketchup.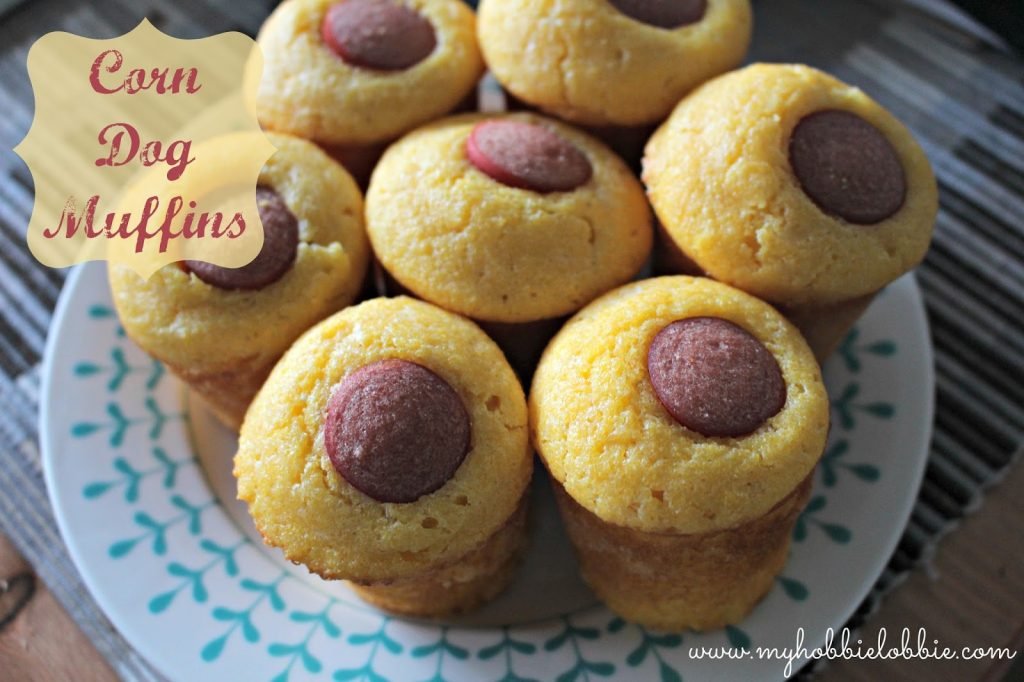 Corn Dog Muffins
1/4 cup butter, melted
1 cup yellow cornmeal
1/2 cup all purpose flour
1/4 – 1/2 tsp salt
1 cup buttermilk
1/2 cup milk
1 egg
1 tbsp baking powder
1/2 tsp baking soda
6 whole hot dogs (I used cocktail franks)
Preheat the oven to 200ºC.
Cut the hot dogs / franks into pieces long enough to stand in the centre of the muffin.
Melt the butter and leave it to cool a little while you get the other ingredients together.
Combine corn meal, flour and salt in a bowl.
In another bowl, combine the buttermilk, milk and egg.
Add the baking powder and baking soda to the milk and egg mix.
Stir the wet ingredients into the dry ingredients.
Add the slightly cooled, melted butter and stir well.
Spray the muffin tray with some oil.
Pour the batter into the muffin tin to fill about 2/3 of the tin.
Place the hot dog / frankfurter pieces in the middle of each muffin.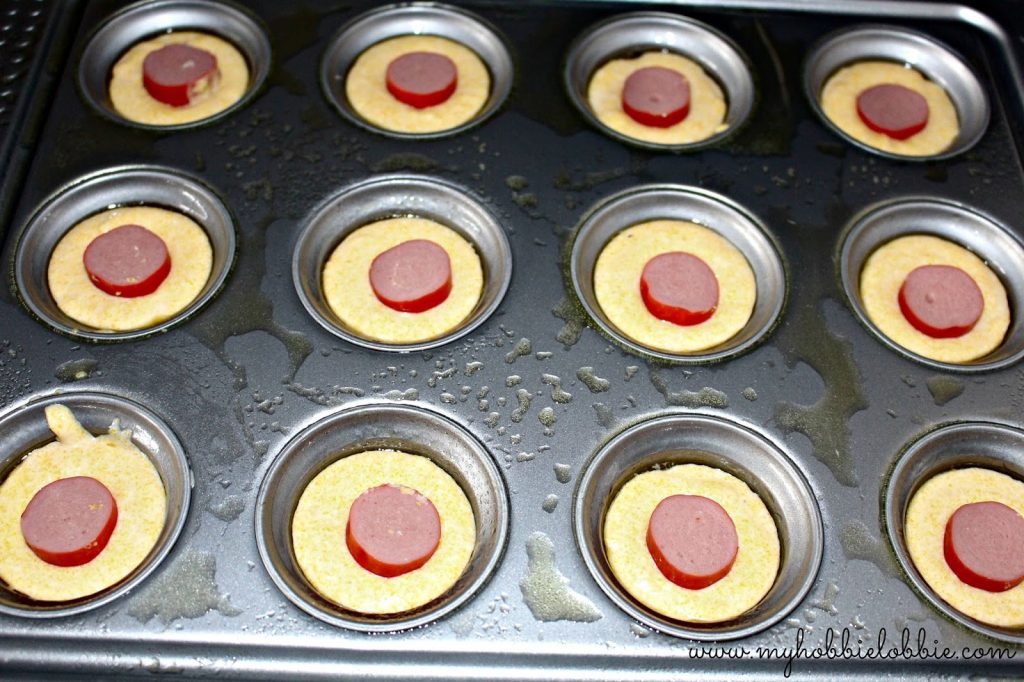 Bake until cornbread is cooked. It should take about 10-12 minutes.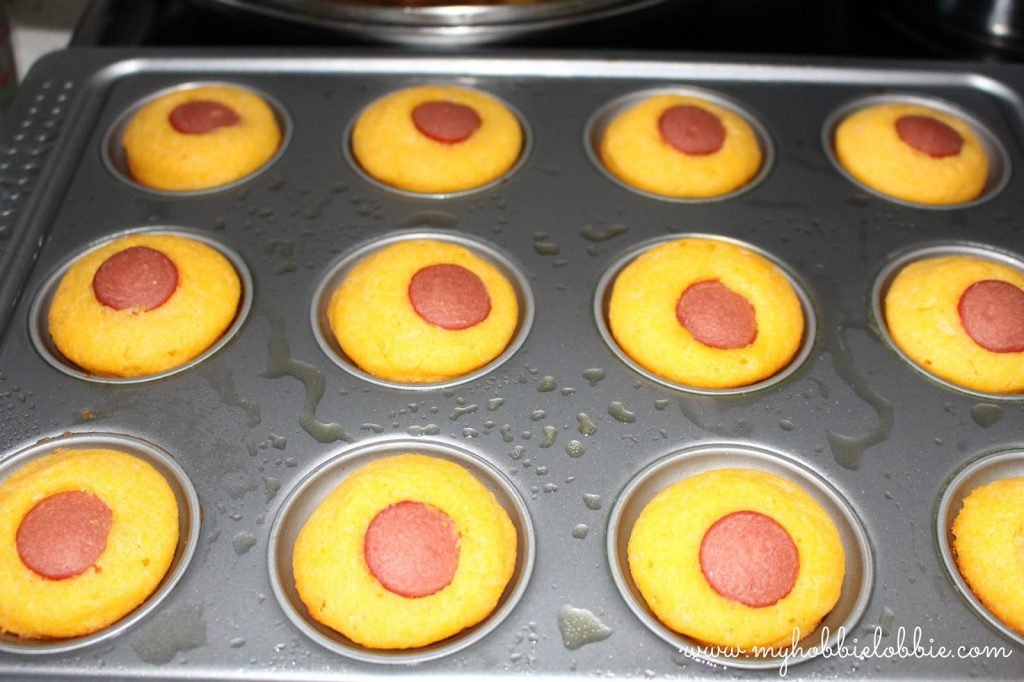 Serve up with some mustard and ketchup.
These muffins keep very well in the fridge. My plan was to use it for a snack through the week. They were finished well before the week was. All we did was warm it up before eating.
And we find ourselves here at another amazing
SRC
reveal for Group A. This month I was assigned Elizabeth's blog –
Food Ramblings
. When I read her 'About' page I was really excited. She started her blog as a way to 'keep track of her New Year resolutions like cooking more, eating better, getting in shape and losing weight'. And the best part is she has had immense success. Go over and say Hi to her and check her blog out.
In the last couple of weeks I have made some dietary choices and would like to make a few healthier choices with the food we eat. This does not mean that you will see any less yummy stuff around here. I've just decided to opt for lighter, reduced fat / salt options, baking instead of frying, where possible – that kind of thing. I loved the options available on Elizabeth's blog. It was hard to pick just one recipe. I had picked quite a few that I wanted to try. But I had some bananas that needed using up quick. So when I saw that she had a light version of a peanut butter banana muffin, I couldn't go past it. I had to try it out.
Making these muffins is really simple. All you need to do is mash the bananas, mix all the wet ingredients, add the dry ones, pour batter into the muffin tray and bake. And that's exactly what I did. I pretty much stuck to the recipe. I was really excited to see how these would turn out, since the recipe doesn't call for eggs and uses whole wheat flour. And it didn't disappoint. It had a nice banana flavour, little chunks of peanut from the peanut butter and it was nice and moist – a winning muffin. The fact that it is a slightly healthier version is just an added bonus.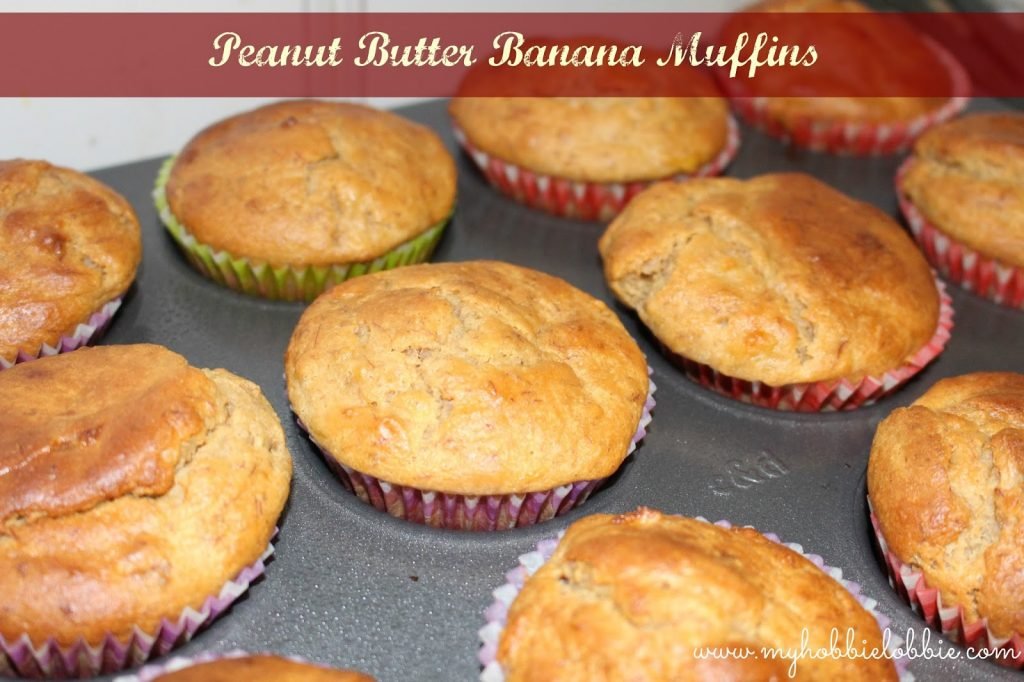 Peanut Butter Banana Muffins


2 ripe bananas (I had 3 that needed using, so I used 3 – they weren't too large though)
1/3 cup honey
1/3 cup peanut butter (I had a chunky version on hand)
2/3 cup reduced fat plain Vanilla yogurt
1 tsp vanilla extract
1 tsp baking powder
1 tsp baking soda
1/4 tsp salt
1/2 tsp cinnamon powder
1/4 cup sugar
1 3/4 cup whole wheat flour
Preheat the oven to 180ºC. Line a muffin tray with muffin liners and lightly spray with an olive oil spray. (Again that's what I had on hand)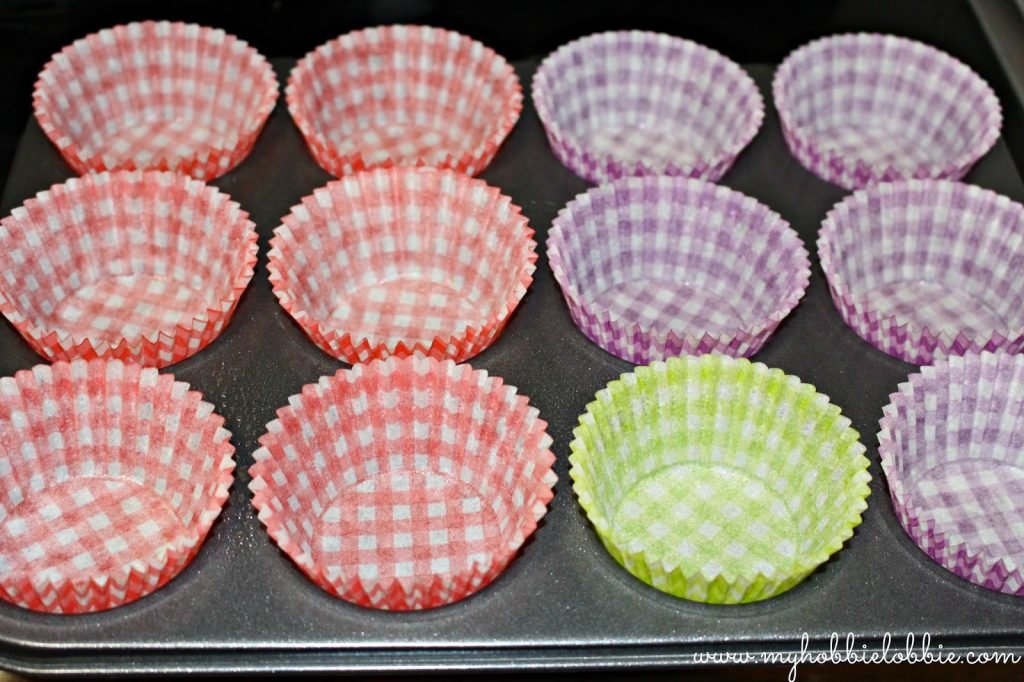 In a large bowl, mash the bananas.
Add the honey, peanut banana, yogurt and vanilla and mix well.
Add the flour, baking powder, baking soda, salt, cinnamon powder and sugar.
Stir to mix, but don't overmix the batter.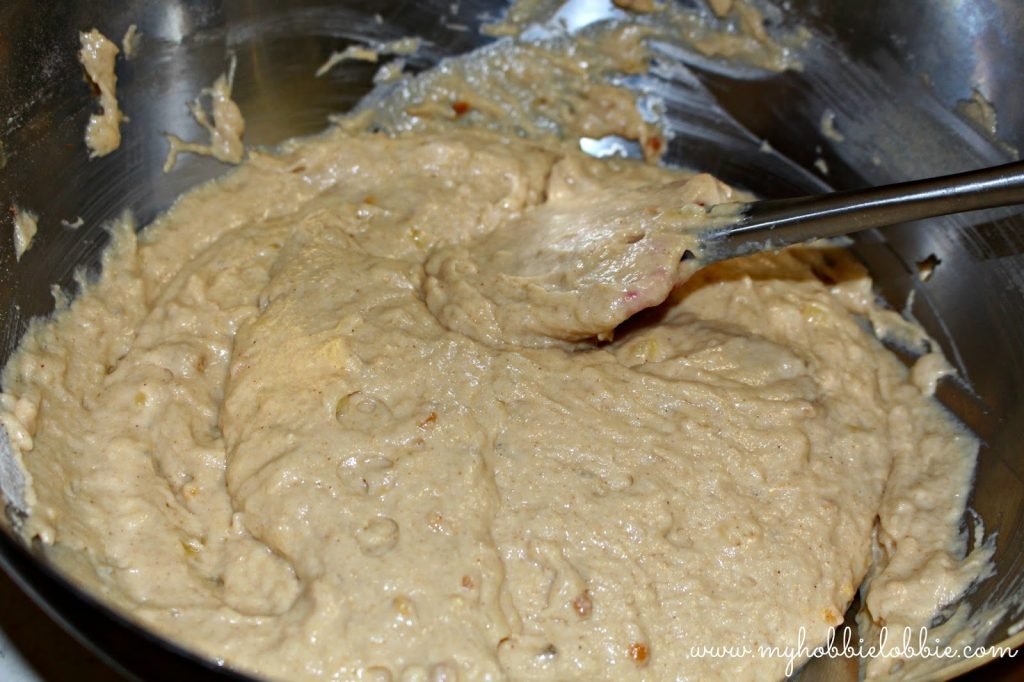 Spoon the batter into the muffin tray till the liners are upto 3/4 full.
Bake for 20-25 minutes.
And you have yourself some pretty amazing muffins 🙂
I've just about recovered from a bout of fever, and while the fever seems to have left me, what I seem to be stuck with are the blues. So while I was researching my assigned blog this month,
Love and Flour
, I came across LeAndra's post on Blueberry Muffins. Oh they looked good! Imaging my surprise when I read her post and realized that she whipped these up on a day when like me, she was a little blue. I loved the idea of the warmth that the ginger and cinnamon added to the recipe. So I decided, then and there, that this was going to be my post for the
SRC
reveal this month.
Mind you, with a blog like Love and Flour, LeAndra has a ton of recipes that will take you by the hand, lead you to the kitchen and urge you to make them. Before I decided on these muffins, I was considering the Banana Rum Cake, Marbled Chocolate & Vanilla Quick Bread, Tiramisu Bread Pudding (I still intend making this soon), or on the savory side this Corn Pudding and these Crab Cakes. I was torn between these choices so I was really glad when the Blueberry Muffins spoke up 🙂
The muffins were easy to make. The batter came together really quick and then all it took was 20 minutes in the oven. I pretty much stuck to the recipe except for the cinnamon powder. I used it but just reduced the amount compared to what the original recipe called for. I couldn't seem to figure where it went, so I just added it to the sugary topping mix. Another thing I noticed was that the ingredient list had white sugar mentioned twice, I considered that a typo. Also, something I was really excited about was, for a change, I managed to get the actual yield that the recipe suggested. Happy days!!!
On another note, check out these cupcake liners I picked up at the supermarket a couple of days ago. They look like so much fun. I baked the muffins in these liners and I think it would be a fantastic way to add muffins to a kids birthday party dessert spread.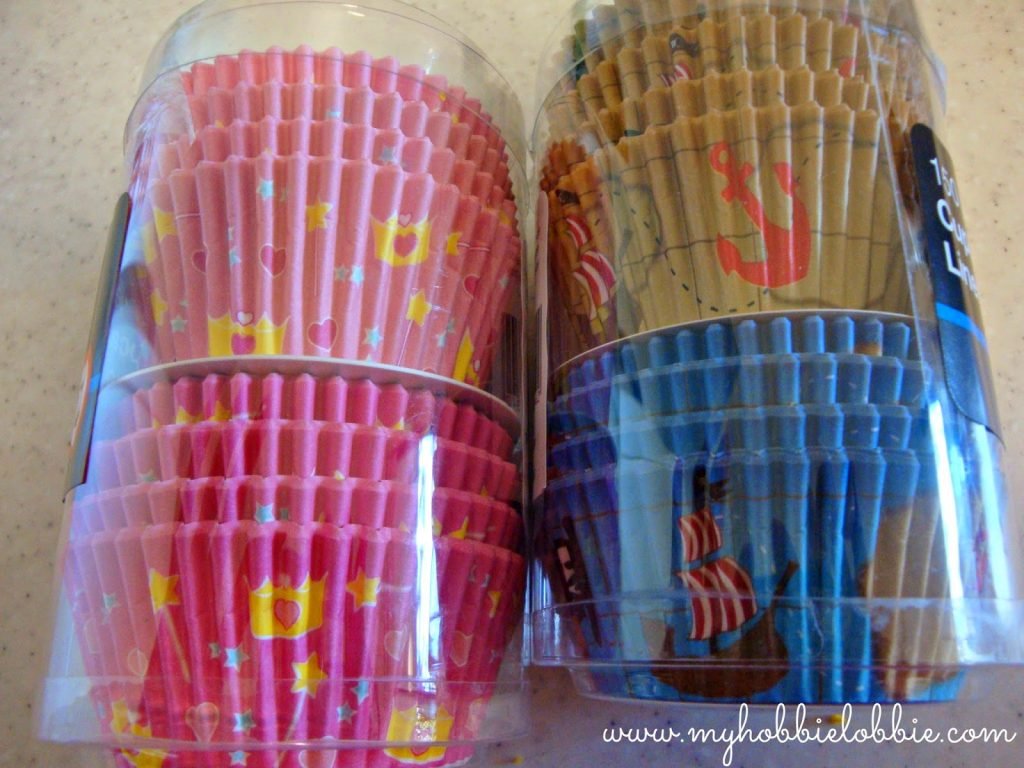 Back to the muffins. These blueberry muffins were amazing. They weren't too sweet, just the way I like it. I loved the flavor that the cinnamon added. And those bursts of delicious berries with the light crunch of the sugary topping were something else altogether. In all, I'd consider this the perfect muffin. Its everything I look for in a muffin and so much more. Do yourself a favor and make them soon.
And don't forget to hop on over to LeAndra's blog and say Hi.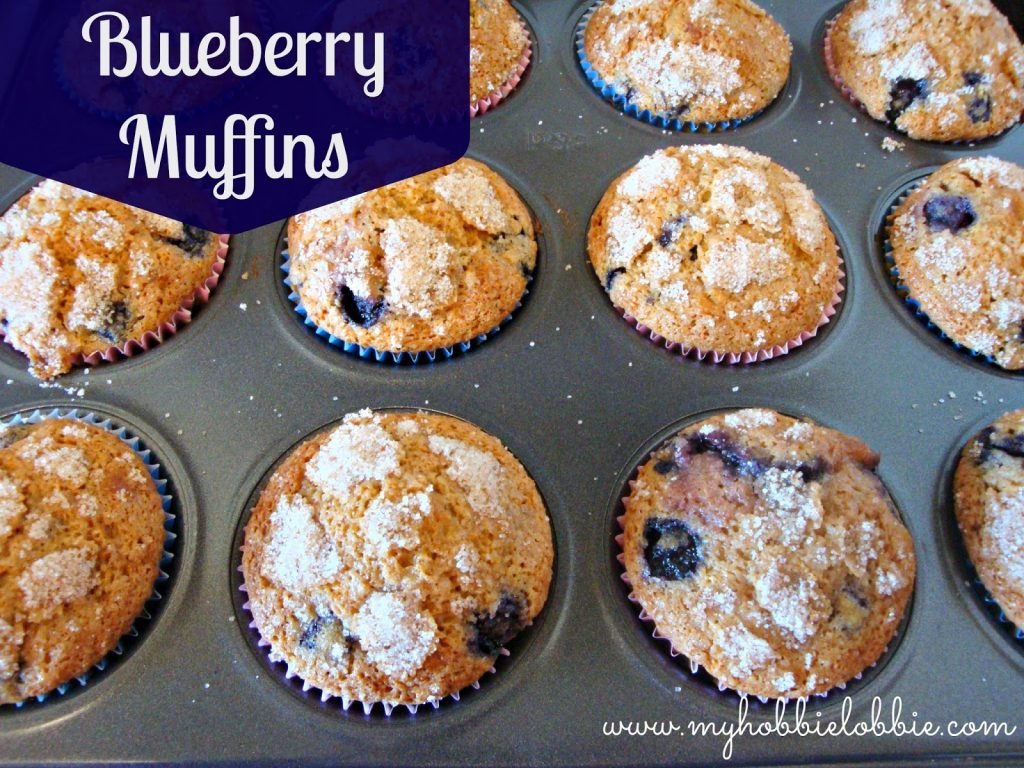 Blueberry Muffins
Makes 12
1 1/2 cups All purpose flour
1/2 cup brown sugar, packed
1/2 cup granulated sugar, divided in half
2 tsp baking powder
1/2 tsp salt
Zest of 1 lemon, divided in half
1/3 cup vegetable oil
1/3 cup milk
1 egg
1 1/2 cup frozen blueberries
1/2 tsp cinnamon powder
Preheat the oven to 200°C. Line a muffin pan with paper liners.
In a small bowl, mix the topping ingredients – 1/4 cup granulated sugar, the cinnamon powder and half the lemon zest.
In another bowl, mix the dry ingredients – the flour, brown sugar, 1/4 cup granulated sugar, baking powder, salt and 1/2 the zest.
In a large bowl, whisk together the wet ingredients – the milk, oil and egg.
Stir in the dry ingredients till combined.
Fold in the blueberries.
Spoon the batter into the lined muffin tin, filling almost to the top.
Sprinkle with the topping mix.
Bake at 200°C for 20 minutes or till a toothpick pierced through the middle comes out clean.
Enjoy!!!
We're at another delicious reveal for the
Secret Recipe Club
– Group A. This month, my assigned blog was
Renee's Kitchen Adventures
. I had such a fun time looking through Renee's blog which is full of great recipes that are both, delicious and healthy. She is part of the Weight Watchers group and has had a lot of ongoing success with it. I've been trying to add such recipes to my repertoire so it was almost like destiny to receive this blog. For the reveal, I was torn between the
Grilled Jerk Chicken Thighs
, these
Mini NY Style Cheesecakes
, her mouth watering
Lightened up Salisbury Steak
and these little gems called
Almond Joy Shortbread Cookies
among many more. But when I saw her post on these
Bursting Berry Muffins
, I was sold. With a name like that and a picture to go with it, there was no way I could turn it down.
I happened to have some mixed frozen berries on hand and apart from smoothies, I was looking forward to using them in other recipes. This one was perfect. One thing I should mention before we begin is while Renee's recipe is a low fat one, I used the regular versions of yogurt, buttermilk etc. since I already had them on hand and didn't want to let them go to waste. So if you are looking for a healthier take on this recipe, please follow the original recipe on her blog. Also, the recipe calls for almond extract. I didn't have any so I used vanilla instead. I loved how simple and easy these muffins were to put together. The batter came together really quick and after spending 15-20 minutes in the oven, I had a batch of pretty muffins ready. We tried these with a nice hot cup of coffee in the afternoon and they were perfect for the cooler weather setting
in here. They were delicious. They were not too sweet either, just perfect.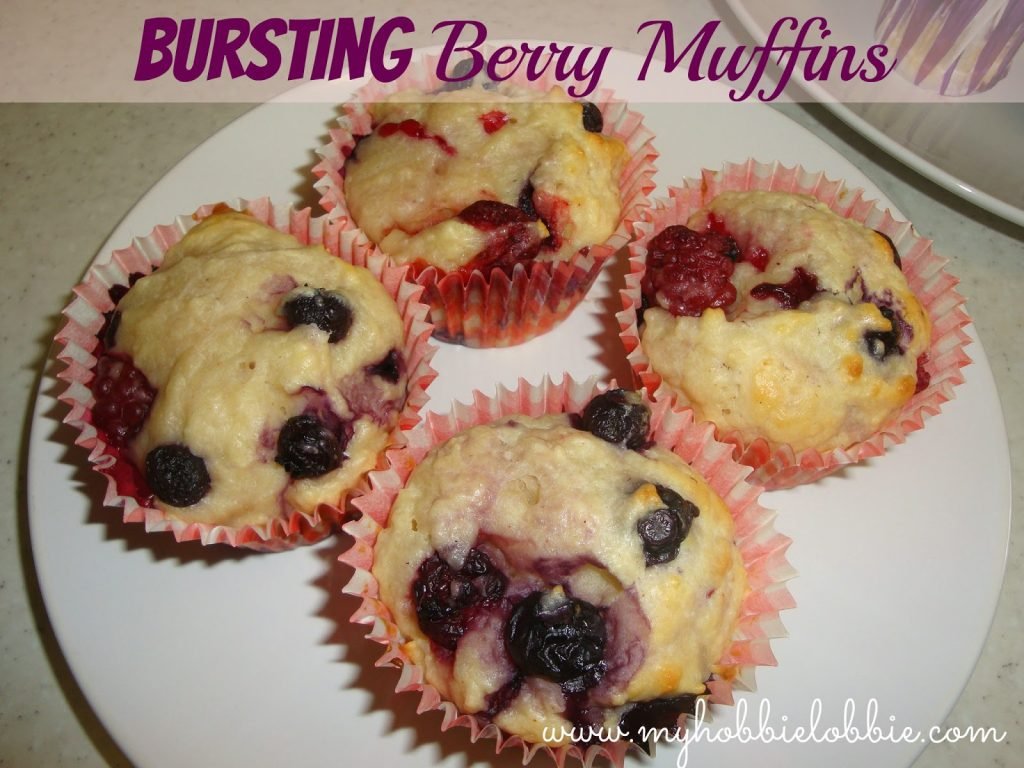 Bursting Berry Muffins


2 cups all purpose flour
1/2 cup sugar
1 tsp baking powder (the original recipe calls for 1 tbsp, but I wasn't sure about adding that much)
1/2 tsp salt
1/2 tsp cinnamon powder
2 eggs
1 cup Greek yogurt
1/4 cup buttermilk
2 tbsp Canola oil
1/2 tsp vanilla extract
1 cup frozen mixed berries (I had a pack of Nanna's mixed berries, but I left out the larger strawberries)
Preheat the oven to 180°C.
Place paper liners in a muffin tin.
Place the flour, sugar, baking powder, salt and cinnamon powder in a large mixing bowl.
In a smaller bowl, add the eggs, Greek yogurt, buttermilk, oil and extract and whisk well till combined.
Gently mix the wet ingredients with the dry. Do NOT over-mix. (Overmixing results in a tougher product.)
Fold in the frozen berries lightly.
Spoon the batter into the muffin tins and bake for 15-20 minutes or till a toothpick inserted in the center of a muffin comes out clean. (If you happen to pierce a berry, wipe the pick and try another spot, you are checking for the doneness of the batter.)
Enjoy!
I also made some mini muffins. They look kinda groovy, don't they? I love the color that the berries add to the muffins. So pretty!
Is is just me or does it seem like time has been moving past at warp speed? I guess it's just me. I've been upto my ears with work, orders, prepping samplers etc. and am enjoying every minute of it. I just wish there were more hours in the day. There's so many ideas I can't wait to try out for this holiday season but such little time.
Anyway, today I find myself at yet another
SRC
reveal. I literally had to scramble about all day to get my post done in time. I try to not leave things till the nth hour, but this month really took its toll. Nevertheless, alls well that ends well. And end well it did. This month I was assigned a cute blog called Dancing Veggies (so much cuteness right at the start in the name itself). I was amazed at the variety of vegetarian food Amanda has on her blog. I'm always looking for ways to try and incorporate more meatless meals in our diet, so I was very excited. I have a list of things I'm itching to try like her Farmer's Market Quiche, Vegetarian Moussaka and her BBQ Pineapple Tofu Pizza to name just a few. I finally settled on her Mocha Muffins with chocolate chips, simply because you can't go wrong with chocolate and I happen to know that coffee and chocolate pair together nicely. I wasn't wrong, the flavors of these muffins were spot on. Not too sweet – just the way I like it, with the right coffee to chocolate ratio. I really enjoyed these and I know I'll be making them again with just one change, I found my batter a little dry and so eventually after baking, the muffins were soft and moist on the inside but crusted on top. I guess there's something I didn't do right. Hop on over to Amanda's blog to see what they should look like. I think I'll up the moisture content next time by adding some yogurt or buttermilk and see if that helps. I will update this post once I do that. All said and done, I really liked these muffins. I think I'd be able to have about 2 or 3 of them in one sitting with a nice tall glass of milk.Yummy.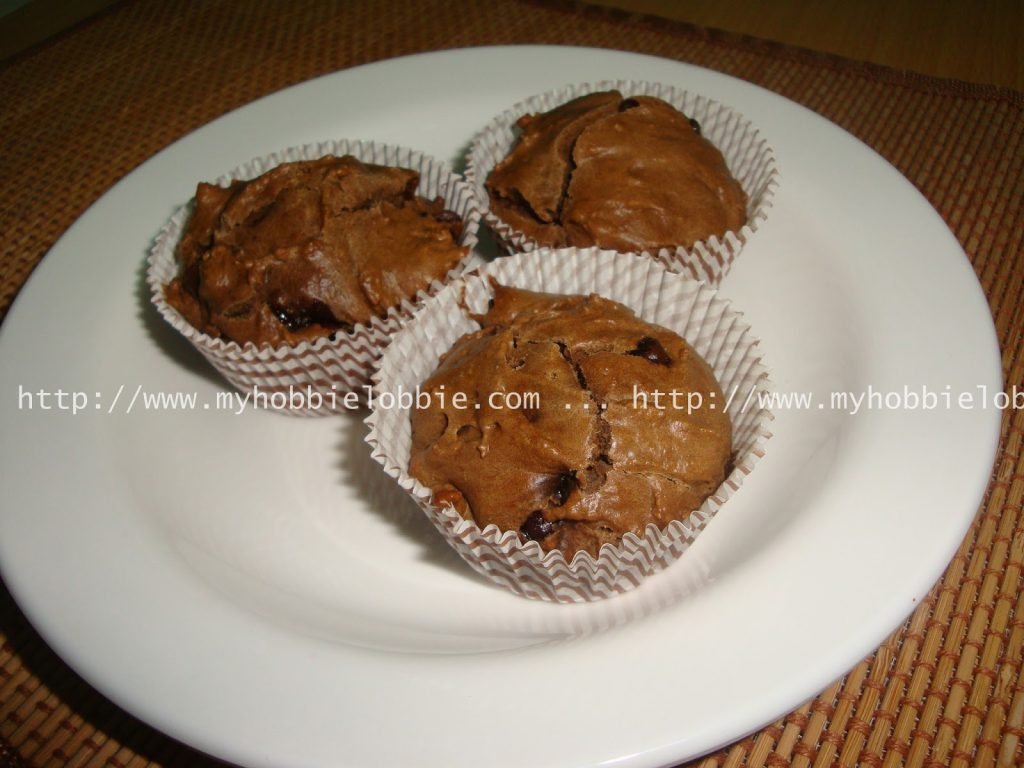 I love the look of these brown swirly striped cupcake liners I managed to score with great difficulty. Here's what the inside looks like –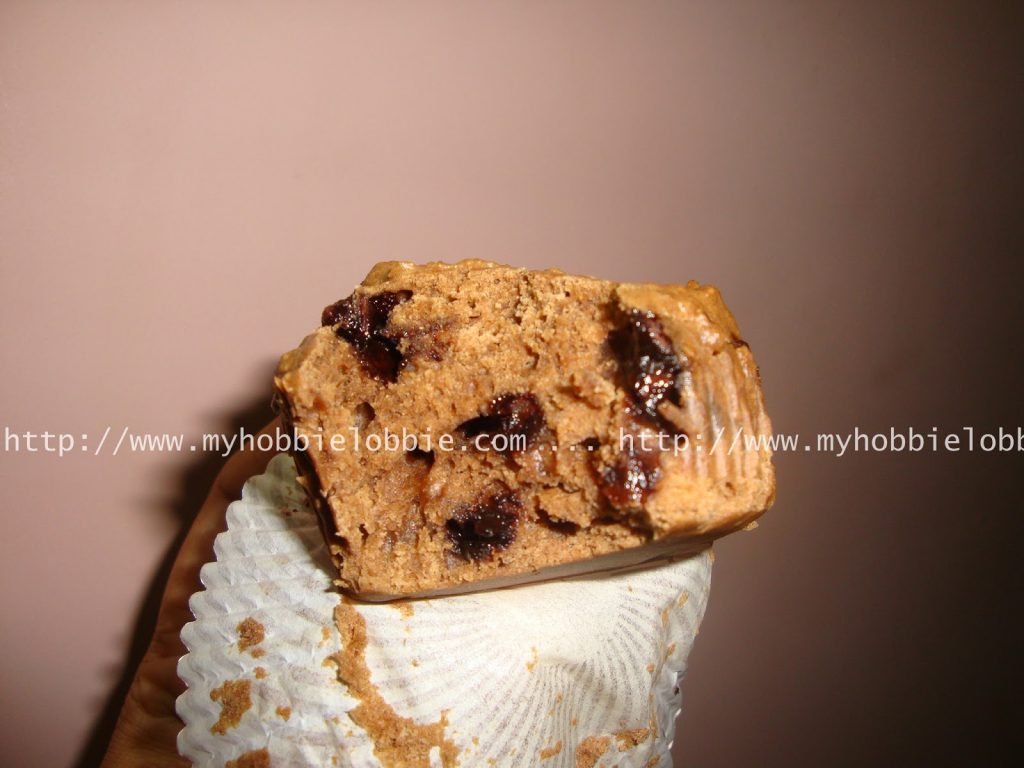 Mocha Muffins
Yields 12
2 cups all purpose flour
1/4 cup unsweetened cocoa
2 tsp baking powder
1/4 cup coffee (I used instant coffee and made it fairly strong)
1/2 cup butter, melted
3 eggs, lightly beaten
1/3 cup sugar
1/2 cup chocolate chips
Preheat the oven to 170ºC and line a muffin pan.
Mix the flour, cocoa and baking powder in a mixing bowl.
Add the rest of the ingredients, except the chocolate chips. Mix well till just incorporated.
Stir in the chocolate chips.
Spoon the batter into the lined muffin tin and bake for about 12-15 minutes.
Enjoy with a tall glass of milk.
document.write('
Yay, its reveal day for Group B at
SRC
again. SRC or Secret Recipe Club was founded by
Amanda
over a year ago and she has now passed the baton on to
April
who looks after the functioning of the club.
Suzanne
is our Group B hostess and along with the other hostesses makes sure that all the SRC members have a great time every month. If you'd like to join in, check out the
SRC
page now as there is a bit of wait list to get into the club. But its all worth it. I've had so much fun in the last few months. You can check out all my previous submissions
here
.
This month my assigned blog was
BetsyLife
. Hi Betsy! I had so much fun catching up with her blog. She has so many wonderful recipes. You have to check them out. I cant wait to try some of her cookie recipes. And oh, I've been looking for a Kimchi recipe forever, and she has one. I also stumbled upon some
coconut shortbread
and its been stuck in my head since I first saw it over on her blog. I know I will try that out too. Latkes anyone? I know its nowhere close to Hannukah but Betsy has a post on Cilantro Jalapeno Latkes and I can only imagine how good those are. I hope to try all of them out soon. But for this months reveal I picked on these gorgeous muffins that are full of wholesome goodness. Just take a look at the ingredients list. I knew right then that I was going to make these. I'd made some
oatmeal and raisin cookies
before and really enjoyed them, so I knew these would be a treat too. The original recipe calls for wheat germ and wheat bran. I didn't have any wheat germ so I just used wheat bran instead. They were good, really good. They will be perfect for breakfast. These are not too sweet and I guess thats why they were a winner in my book. However, if you like your muffins on the sweeter side, you will need to add more sugar, honey or whatever sweetener you prefer.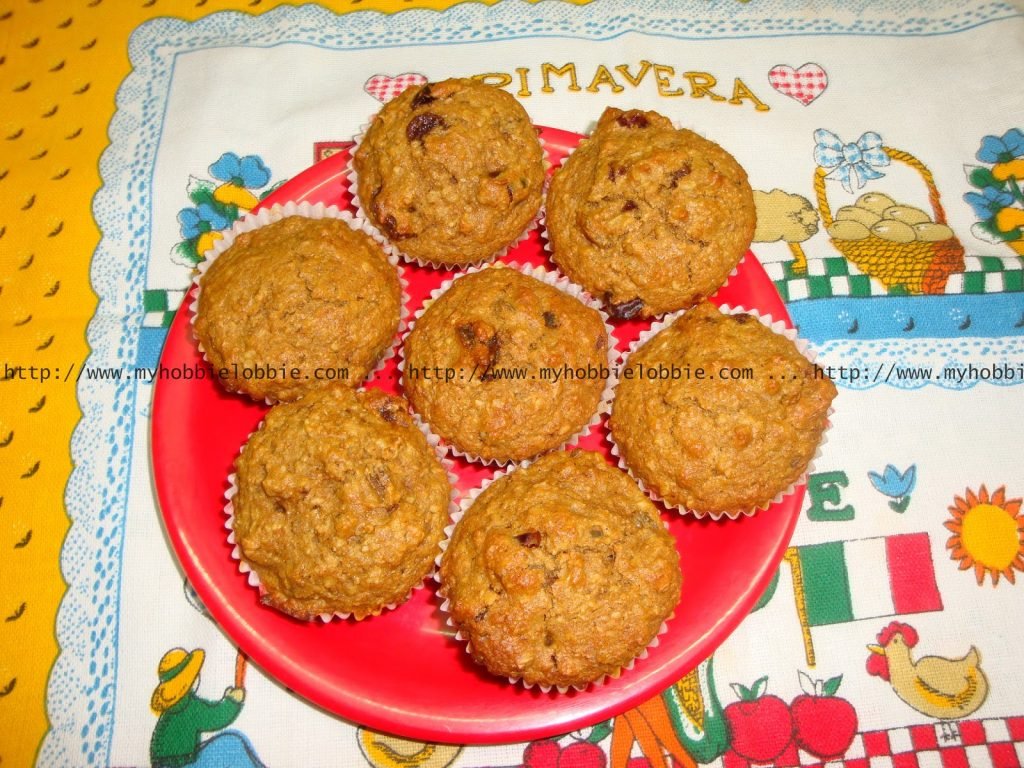 Wholewheat, Oatmeal and Raisin muffins
1 cup whole wheat flour
1/4 cup white sugar
1/4 cup packed dark brown sugar
4 tbsp wheat bran
1 1/2 tsp baking soda
1/2 tsp salt
1 tsp ground cinnamon
1 1/2 cup oats
1/3 cup chopped, pitted dates
1/3 cup seedless raisins
1/3 cup dried cranberries
1 cup buttermilk
1/4 cup vegetable oil
1 tsp vanilla extract
1 egg, lightly beaten
1/2 cup boiling water
In a large mixing bowl place the wheat flour, sugars, bran, baking soda and salt and stir together.
Stir in the oats, dates, raisins and cranberries.
In a seperate bowl, mix the buttermilk, oil, vanilla and egg.
Make a well in the flour mix and pour the wet ingredients in, stirring till just moist.
Stir in the boiling water. (I should let you know that here I just added the water to the other wet ingredients and tipped them all into the flour mix at one go since I somehow missed this little detail while going through the recipe. They turned out perfectly though.)
Let the batter stand for 15 minutes.
Preheat the oven to 180ºC.
Brush the muffin tins with a little oil, butter or some cooking spray.
Spoon the batter into the prepared tins and bake for 15-20 minutes or till muffins spring back when touched lightly in the center.
Don't forget to stop by and check out what the other members of Group B made this month!
document.write('
Can you tell that I absolutely love bananas? They've always been one of my favorite fruits. If you're new here and don't believe me, check out these beauties – Banana Bread, Bananas Foster, Stuffed French Toast, Monkey Business and Chocolate Chip Banana Bread Scones. See I wasn't kidding. Today I have yet another banana treat for you. And let me tell you that these were absolutely wonderful. Even though they were an eggless bake, they were light, moist and super yum. I made mini muffins this time just as an excuse to have a second helping, maybe even a third 😉 These were so great that the next time I whip these up, I'm going to make them the regular muffin size. I think that tells you how much we enjoyed them. I hope you do too! Oh, I love my new silicone mini muffin cups. They are so gorgeous, they just brighten up my day. Am I crazy to want them in every color available 🙂 ? Unfortunately I forgot to use them while baking the muffins but they do make a pretty picture. Can't wait to bake with them.


Mini Eggless Banana Walnut Muffins
Yields 12 mini muffins
2-3 over ripe banans, mashed
3/4 cup all-purpose flour
1/4 cup natural unflavored yogurt
1/4 cup walnuts, roughly chopped
1/3 cup sugar
1/4 cup vegetable oil
1/2 tsp baking powder
1/2 tsp baking soda
1 tsp vanilla extract
1/4 tsp salt, or to taste
Preheat the oven to 180ºC and prepare your muffin mould
Mash the bananas in a bowl and add the oil, yogurt, sugar and vanilla and mix well.
Mix the flour, salt, baking powder and baking soda in a large bowl. Mix well.
Add the mashed banana mix and fold it into the flour till incorporated. Don't beat the batter.
Add the walnuts, reserving a few and stir them in gently.
Spoon the batter into paper lined muffin tins and sprinkle the reserved walnuts on top of them.
Bake for 20-30 minutes or till done.
This recipe is linked to –
Sweet Tooth Friday
Sweets for a Saturday
Savory Sunday
Mix it up Monday
My Meatless Mondays
Bake Fest