The last couple of weeks have just passed me by. There are so many goodies that I've whipped up during this time, but I just haven't gotten around to posting any of them yet. To top that I had the craziest weekend. We had the family over for lunch on Saturday, it was so much fun having them over, that's 11 people and 3 dogs in all. Once they left, I had to focus on a real quick clean up since I had to complete an order of a kilo of handmade liqueur chocolates and a couple of dozen thank you bars for a Monday pickup. By the time Monday arrived, I was ready to sleep it off. Of course, that was not possible. Even though things were so hectic, I enjoyed every minute of it.
Since I had very little time to put meals together in the last few days, I whipped up some of the quick but good stuff. One such treat is the Aloo tikki, or a potato cutlet. Its comes together fairly quick and is really tasty. I served it as a side but I think it would be really tasty in a vegetarian burger as well. This tikki is fairly versatile and you can add a few finely chopped veggies to it if you'd like. You need to add some bread crumbs to make these a little sturdier than they would ordinarily be. It also adds a lovely crunch to the tikkis. This would be a great way to serve the kiddies their veggies, in a burger. I think they'd enjoy it. Try it out and let me know how it goes.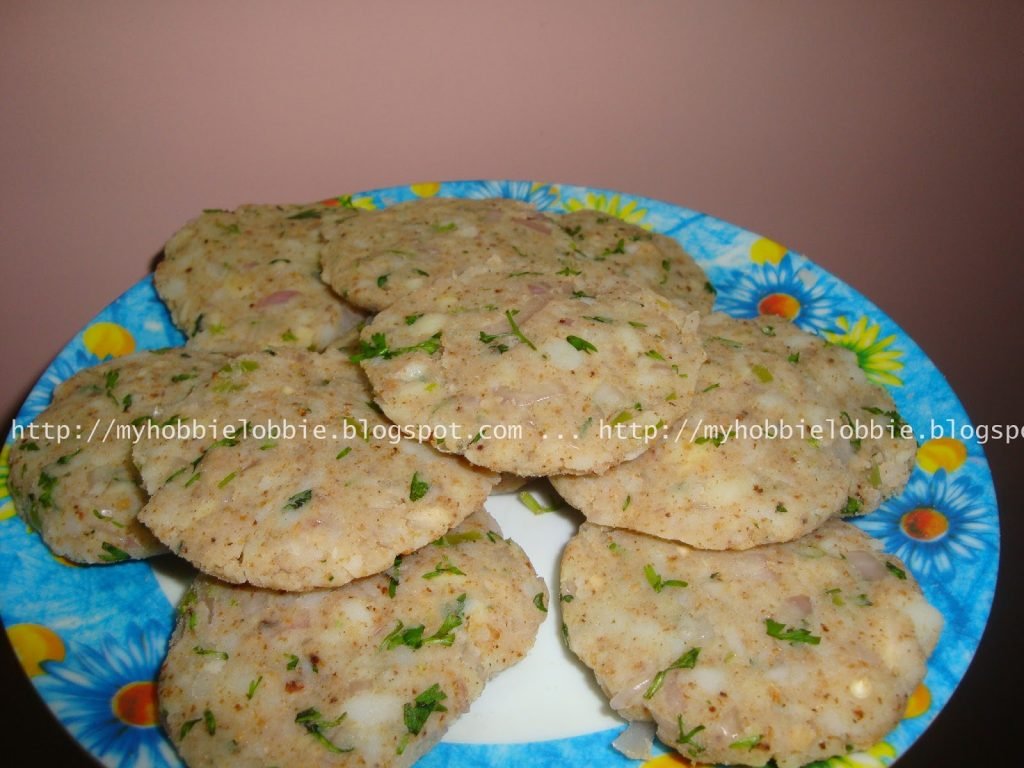 Aloo tikkis before frying
Aloo Tikkis
2 potatoes, washed, boiled and mashed
1/2 onion, finely chopped
1 green chilly, finely chopped (optional)
Some fresh coriander leaves, chopped
Salt to taste
A pinch of chat masala (optional)
1/2 tsp red chilly powder or to taste
A couple of pinches of cumin powder
1-2 tbsp bread crumbs
Oil, for frying
Mix all the ingredients except the oil well.
Check for seasoning and adjust if needed.
Shape into small cutlets.
Shallow fry in a pan.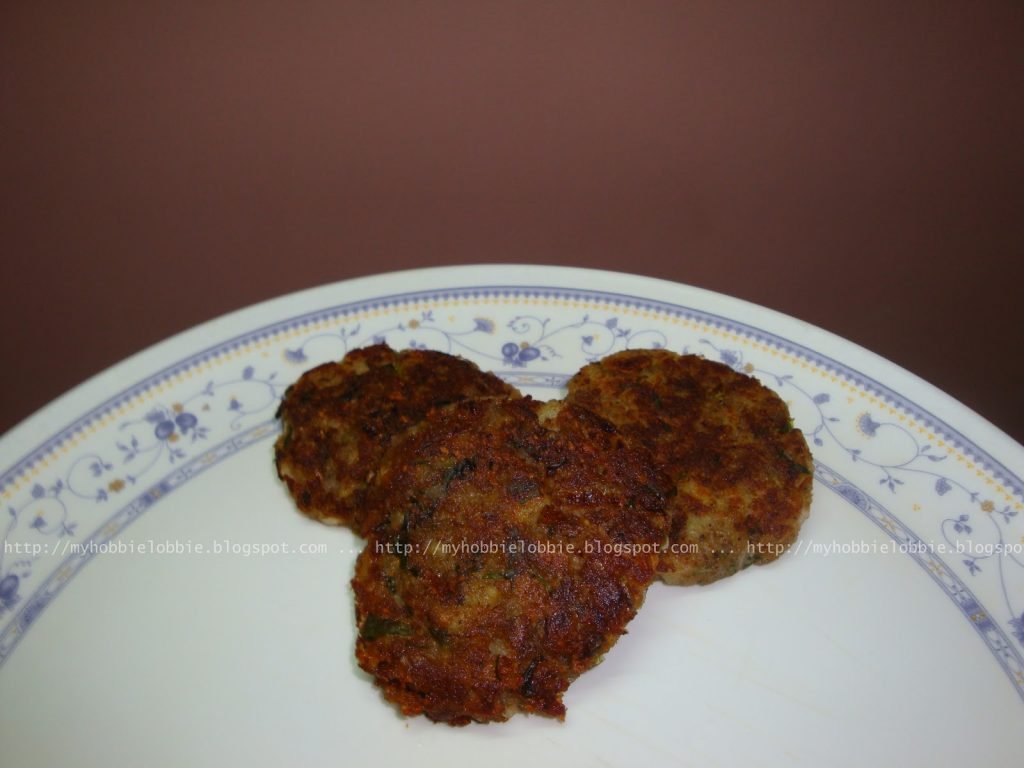 Serve hot.