For most of us, the working week always flies by. There's little or no time for an elaborate breakfast. And in our house, its pretty much the same. But come the weekend, there's a little more time. You can sleep in, have a lazy breakfast or brunch before you start with your activities for the day.
Breakfast happens to be one of my favorite meals of the day. Well, a weekend breakfast, that is. Its the perfect time to whip up a batch of pancakes or French Toast or muffins. And if you're the mood for something savory, then eggs and toast with the optional bacon and sausages is a great option. If you're in a slightly more adventurous mood, then only a masala omelette will do. We love a good omelette. It needs to have nice bold flavors, a little spice and a little bite as well. We love it so much, that it sometimes makes an appearance as "breakfast for dinner". Anyone else like "breakfast for dinner" as much as I do? I cannot believe that I haven't shared this recipe with you before. It is super simple and so good. We usually serve it with some plain / buttered toast or some hot chapatis. They also make a fantastic sandwich when served between 2 slices of buttered bread. Try it out this weekend and let me know what you think of it.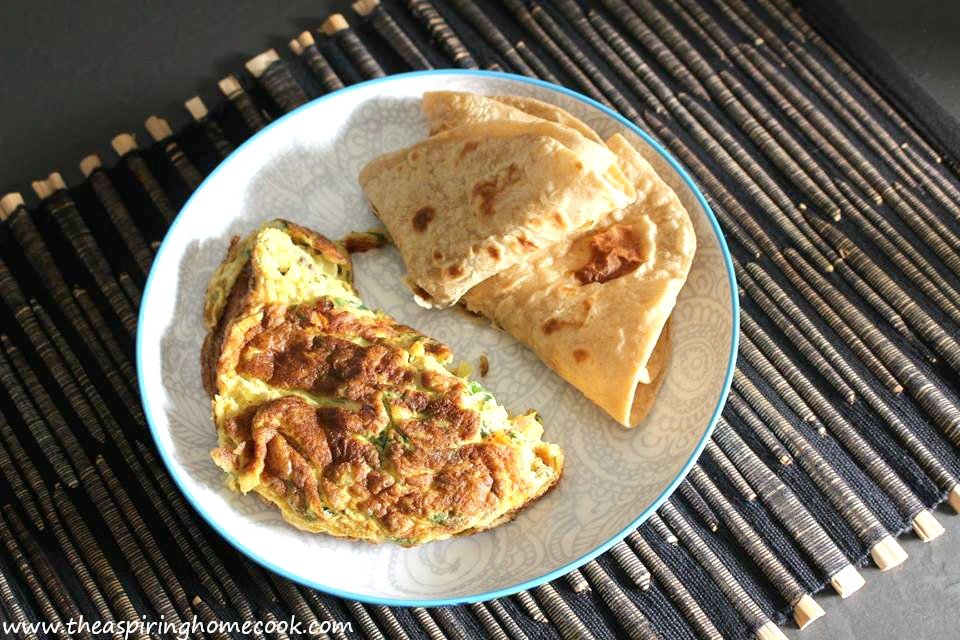 Masala Omelette
Yields 1 omelette
2 eggs
2 tbsp finely chopped onions
2 tbsp finely chopped tomatoes
1-2 tsp finely chopped coriander leaves and stalks
1/2 birdseye chilly, finely chopped
Salt, to taste
Freshly cracked black pepper, to taste
A good pinch of turmeric powder
1 tsp oil
Add the onions, tomatoes, chilly and coriander to a bowl.
Add the salt, pepper and turmeric powder to the bowl and mix everything thoroughly.
Heat a pan over medium heat.
Drizzle the oil in the pan. When the oil has heated, pour the omelette mix into the pan.
Cook it over medium heat till the bottom side has set and turned a light brown.
Carefully flip over and cook on the other side as well.
Serve hot.
Enjoy!
You can watch how I make it here –
Hi guys! Today's post is a special one. It's my favorite chocolate brownie recipe that I'm going to share with you. It's my go to recipe for chocolate brownies and I've used it for years now. It yields, what I consider, the perfect Chocolate Brownie. You get a beautiful crust on the outside and a fudgy, gooey center.
It's the perfect baking option for holidays or when you're baking for a crowd because of its simplicity. The recipe can be doubled if you like. And when simple recipes yield such fantastic results, you know you're on to a winner.
So I do hope you try these brownies out.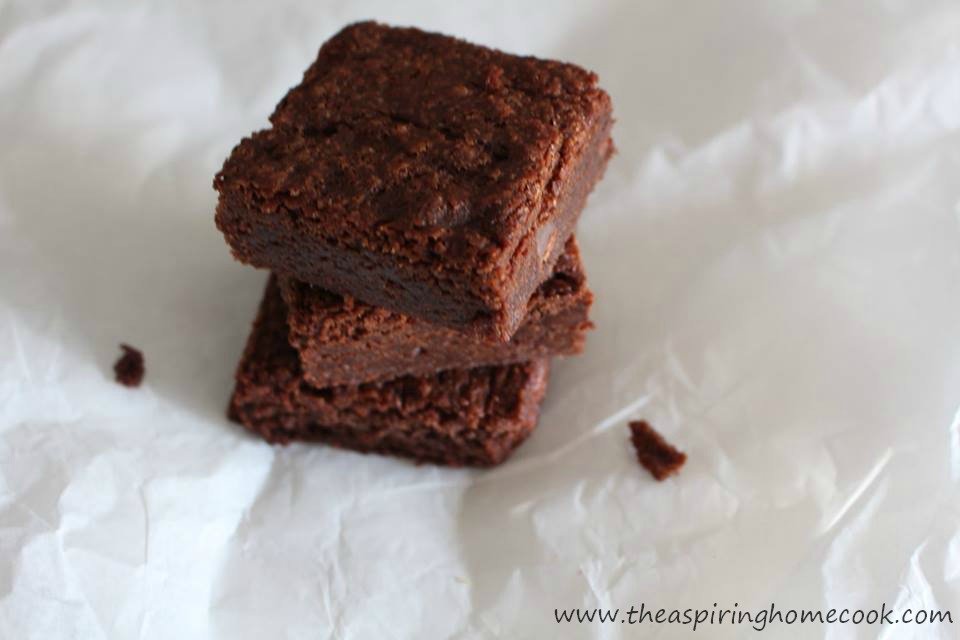 The Best Chocolate Brownies


110g all purpose flour
185g salted butter
175g dark chocolate (either buttons, or roughly chopped bars, both would work)
175g sugar
2 eggs
1 tsp vanilla bean paste
A pinch of salt
50g chocolate chips.
Melt the butter and dark chocolate in a heavy bottomed pan on low heat. Once everything has melted, take the pan off the heat and set it aside to cool.
Halfway through the cooling process, turn the oven on and preheat it to 180ºC. Line an 8 inch square baking tray with some foil and leave an overhang on the sides. The foil makes clean up so much easier and the overhang helps take the brownies out of the try very easily.
Crack one egg into a small bowl and lightly whisk it. Add it to the melted and cooled butter and chocolate mix and whisk to incorporate. Repeat this with the second egg.
Add the vanilla, salt and sugar and whisk well, making sure everything has mixed well.
Now add the flour and whisk until just combined.
Add the chocolate chips and fold it through the batter with the help of a spatula.
Pour the batter into the foil lined tray and bake for about 25-30 minutes.
Take the brownies out of the oven and let them cool completely.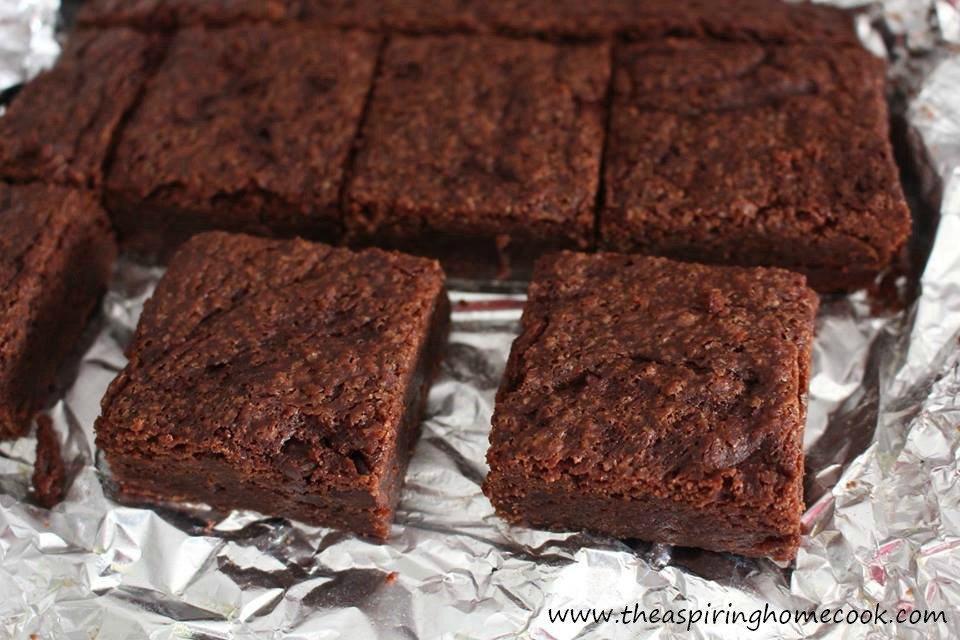 You can now cut them into squares and serve.
Pin now and try later!