I'm finally back to blogging! If you've been wondering where I've been over the last few weeks, I've been right here but I've had my laptop die on me. It was a real task recovering the data on it and getting back to doing this. But thanks to my wonderful husband, I've recovered most of it. And now finally have access to it. Still don't have my trusty laptop, but the family computer works fine for now.
So to ease back into the flow of things, this will be a quick post. The recipe also is a quick one, super simple to make. Infact, you can barely even call it a recipe, but the results are so very good, I will go ahead and post it here to share with you. If you haven't tried out sweet potato fries yet, trust me, you really should. Even my beloved husband, who doesn't care much for the sweet potato (he calls it a sweet mush / baby food), loved it and actually requests for these fries every once in a while.
There are a couple of things to keep in mind here. You could peel the potatoes, but I leave the skin on. Just give it a good wash and scrub and you are good to go. Also, size of the fries will make a difference. The thicker you cut it, the longer it will take to cook. The thicker sized fries will still be soft and fluffy. If you are like me and love a little crunch in your life, cut the fries thin. It cooks quicker and caramelises a little and is super delicious, not to mention perfectly crunchy.
This fries are a much more healthy version that the regular potato fries and are great either as a snack or as a side to a big roast dinner or holiday meal too.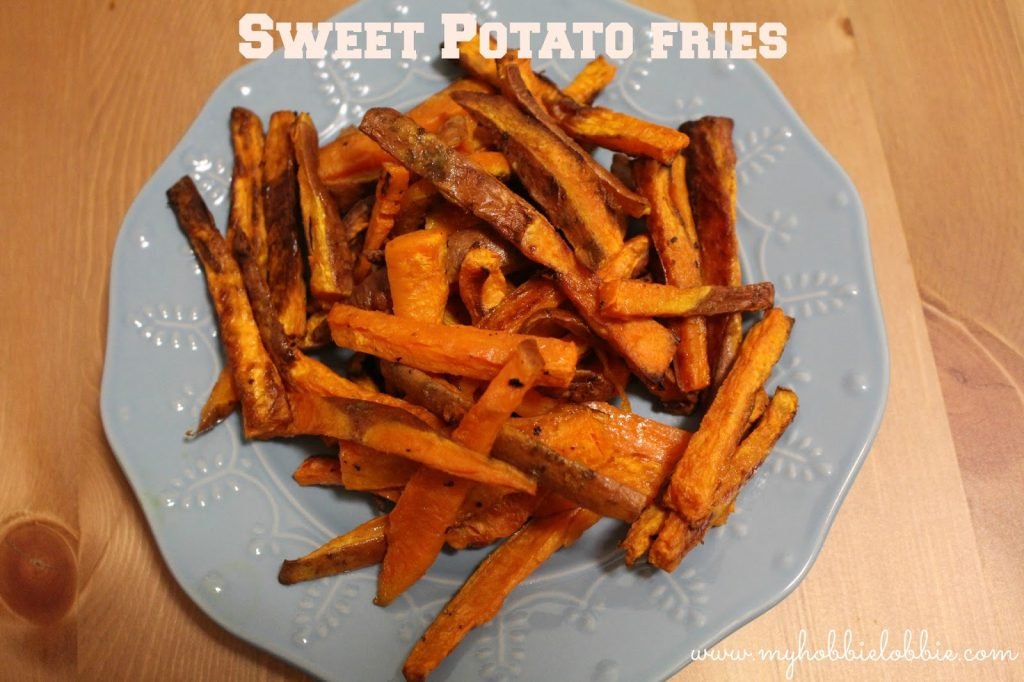 Sweet Potato Fries


1 large sweet potato, washed
Salt, to taste
Freshly crushed black pepper, to taste
A drizzle of olive oil (about 1 tbsp)
Preheat the oven to 200°C.
Cut the sweet potato into fries.
Drizzle a little olive oil on a baking tray.
Place the sweet potato, salt and pepper on the tray and toss to make sure everything is well coated. You can add a little more olive oil if needed.
Arrange the potato pieces in a single layer.
Bake for 15-20 minutes, turning the pieces once at the halfway mark.
Keep an eye on your oven from time to time. It may not need as long in your oven. Also this time will depend on the size of the pieces. So keep an eye on it the first time you make this.
When it is done to your liking, take it out of the oven.
Serve hot and enjoy!