Soft and delicious Homemade Flour Tortillas made using just a few simple pantry ingredients. These are easy to make and great for meal prep.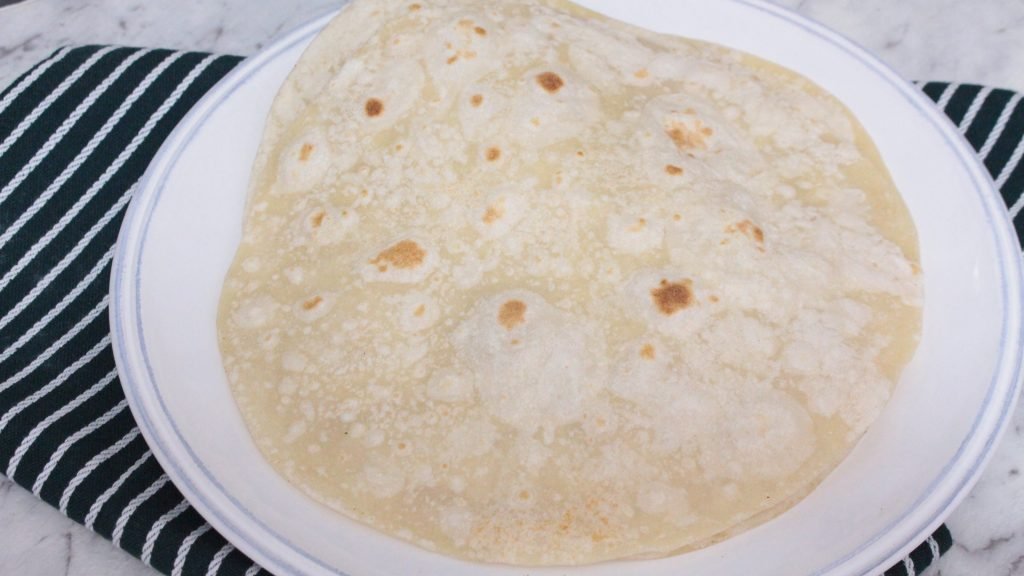 So, I have a confession. Although I love a good wrap, I cannot stand the taste of store-bought tortillas. Maybe, its just me, but I can actually smell and taste the plastic on the store bought ones. Does anyone else feel that way? I've tried a bunch of different brands from both Coles and Woolworths and it's always the same. And for me, personally, it spoils the whole wrap experience. And that's one of the main reasons I haven't shared many recipes for wraps here on the site. But all that's about to change, now that I can make tortillas at home.

These flour tortillas are everything you'd want in a tortilla and then some. They are soft, so tasty and are made using simple ingredients like flour, salt, oil and water. That's it. Knead these basic ingredients to a dough, roll out and cook them up. You can make these ahead of time and re-heat when you're ready to serve. I made these tortillas using all-purpose flour, but you can also make them using whole-wheat flour, if you'd like.

This recipe is a great one for meal prep. You can cook up these tortillas ahead of time. Once they have cooled down, you can pop them in a zip lock back and refrigerate them and then use them through the week. Or you can even use them to make burritos and freeze them for use later. I've used these homemade flour tortillas to make quesadillas too. So this is one really versatile recipe that's great to have on hand.

If this is your first time attempting to make tortillas from scratch, go check out my YouTube video, which takes you through the entire process and I share all my little tips and tricks as well.
This time around, I will be using these tortillas to make some amazing Tandoori Spiced Cauliflower Wraps. Stay tuned for that recipe, coming up next.