Matar Paneer is an easy, tomato based Indian cottage cheese curry that is full of flavor and pairs well with roti, naan, steamed rice or jeera rice too.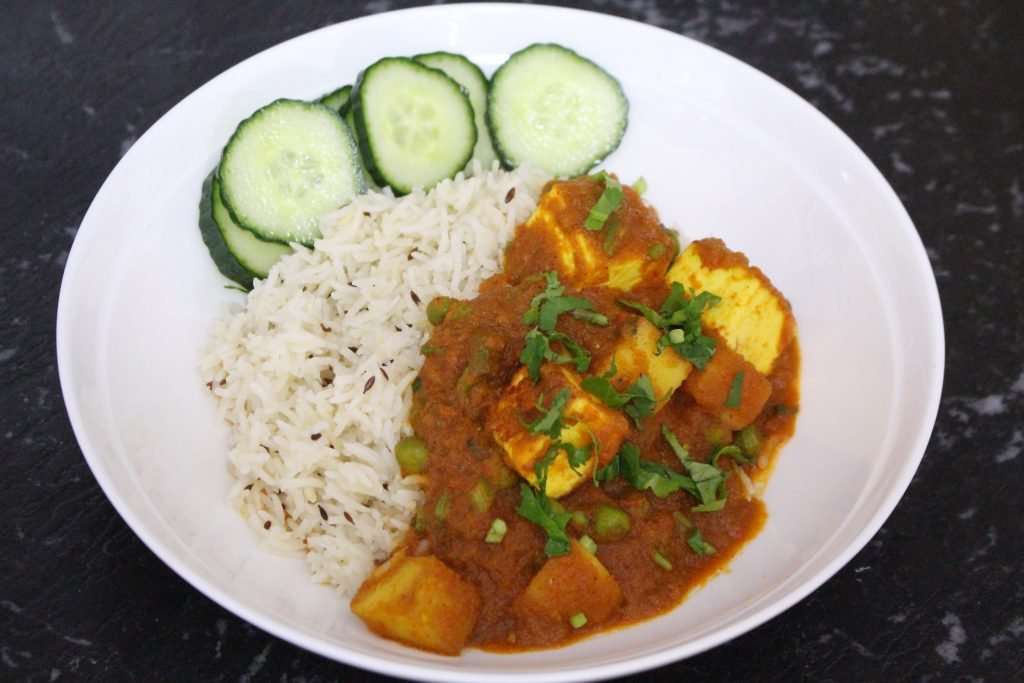 This recipe is one of the first curries I ever learned how to make. Paneer or Indian cottage cheese is not a typical ingredient used in most Goan / Mangalorean households, but it's one that's widely used throughout north India. If you haven't tried it yet, you really should. It's one of the tastiest things I have eaten. Right from the first time my mother made this curry for us, I was hooked. I think this is one of the main reasons I actually wanted to know how it was made.
To really enjoy your paneer, you need to source some good quality paneer. In India, most dairy shops have some great, fresh paneer and it's quite easy to find. Outside India, you will have to try a couple of brands out to find something you really like. I've found that the brands in my local supermarkets just don't cut it. The paneer is rubbery and chewy and is not that flavorful. Now that goes against everything that good paneer is supposed to be. So after a lot of trial, I found some great quality paneer at my local Indian grocery store. This paneer is locally made and ticks all the boxes for me, when it comes to taste and texture.
This curry is a tomato based curry. Ideally, use fresh tomatoes if they are in season. If not, you can always use some passata, canned tomatoes or tomato puree. You can serve this curry up either with some roti or naan and it even goes really well with rice. Plain steamed rice is fine, but I serve it up with a beautiful Jeera Rice that is perfect for curries like this one.

Let's have a look at the recipe, shall we?