Ok, today's post features my favorite vegetable. Yup, you heard me. My favorite vegetable is the humble potato. I can eat it in any form – baked, fried, mashed, roasted, any which way. I usually have potatoes in the house, for me they are a pantry staple. I rely on potatoes for those days just before I can make my weekly grocery shopping trip, where the fridge is almost bare. You'll see a few potato recipes here like
Batata vadas
,
Bhajiyas
,
homemade Samosas
,
Aloo Cheese Frankies
,
Smokey Potato Salad
,
Shepherd's Pie
,
Potato Chops
,
Garlicky Baked Potato Wedges
,
Fries
,
Aloo Bhaji
,
Hasselback Potatoes
and
Aloo Tikkis
. But I'm pretty sure that these options are just the tip of the iceberg.
Anyway, this is one recipe, that can be made many different ways. You can –
Boil potatoes – on the stovetop or in the microwave
Roast potatoes – I usually pop a couple of potatoes whole and skin on (but washed well / brushed) in the oven, if I'm roasting some meat or baking a casserole or something. I simply wrap it in foil and leave it in till done.
Use raw potatoes, washed, peeled and cubed
What makes it special is the dill. Dill and potatoes go well together. Haven't tried it before, well, you definitely should.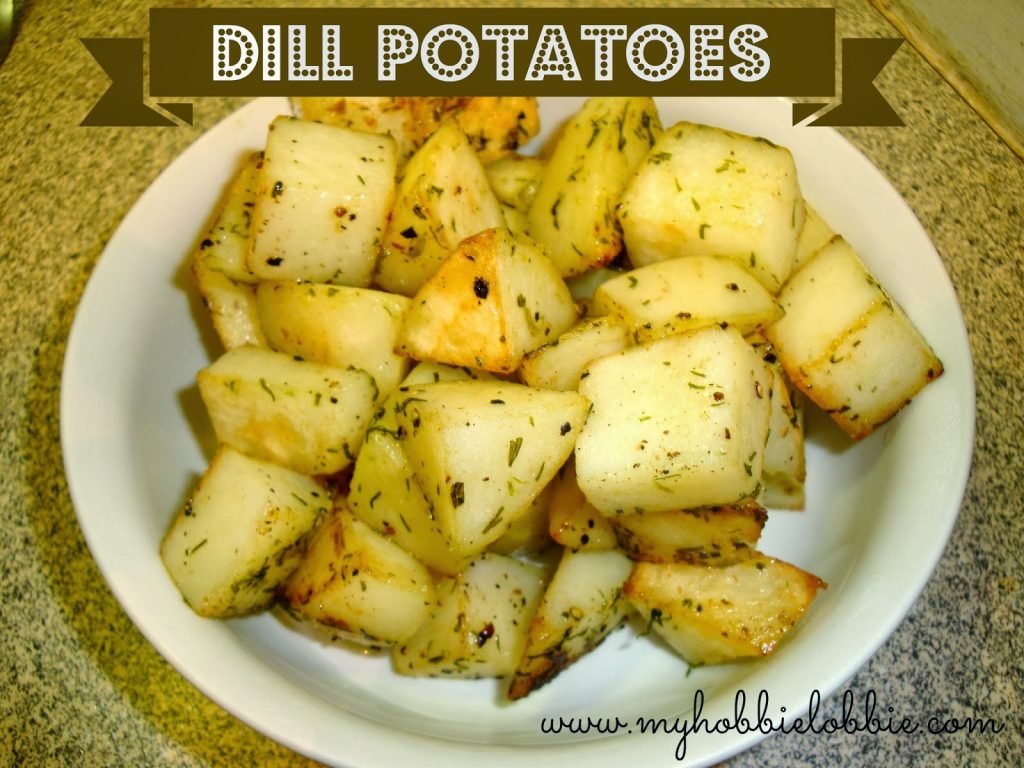 Dill Potatoes


2 potatoes (You could use as many as you think you'll need)
Salt, to taste
Dill leaves (either fresh or frozen), to taste
1 tsp canola oil
Prep your potatoes as desired – either boiled, roasted or raw.
Cut the potatoes into cubes.
Heat oil in a pan and toss the potato cubes in gently. Let it fry till they edges get nice and golden brown and crunchy. (This will take a little longer if you are using raw potatoes – keep it on a medium heat so that it cooks through. If you're using boiled / roasted potatoes you can turn up the heat a bit and heat through till it browns to your liking.)
When the potatoes are done to your liking, season with salt and toss in the dill leaves, as much or as little as you'd like. Toss it up well.
Serve hot.
This one isn't really a recipe, but just a way to use up some leftover ground
beef mince
and make it a little interesting. The wrap adds a lovely crunch and is super versatile; fill it with whatever you have at hand. It is a beautiful way to serve up leftovers.
I use ice berg lettuce leaves, but you can adapt and use any lettuce you have. Another thing to remember is, make sure the beef is slightly on the drier side. While cooking the mince, if you've left it at a gravy consistency, simply cook it uncovered till the juices dry up, stirring occasionally to ensure it doesn't burn.
I didn't just stop there. I threw in some thinly sliced onion, a slice of tomato and some chopped coriander leaves.
As options, you could use steamed prawns and a cocktail sauce, you could use leftover grilled chicken with some sauteed onions and mushrooms and so much more. I like to think of this as a healthy snack; there's no carbs. If you decide to whip up some lettuce wraps, I'd love to hear from you. Leave me a comment and tell me what you used as a filling. You could send me some pictures or a link too, I'd be happy to feature them here.
Here's to healthy snacking!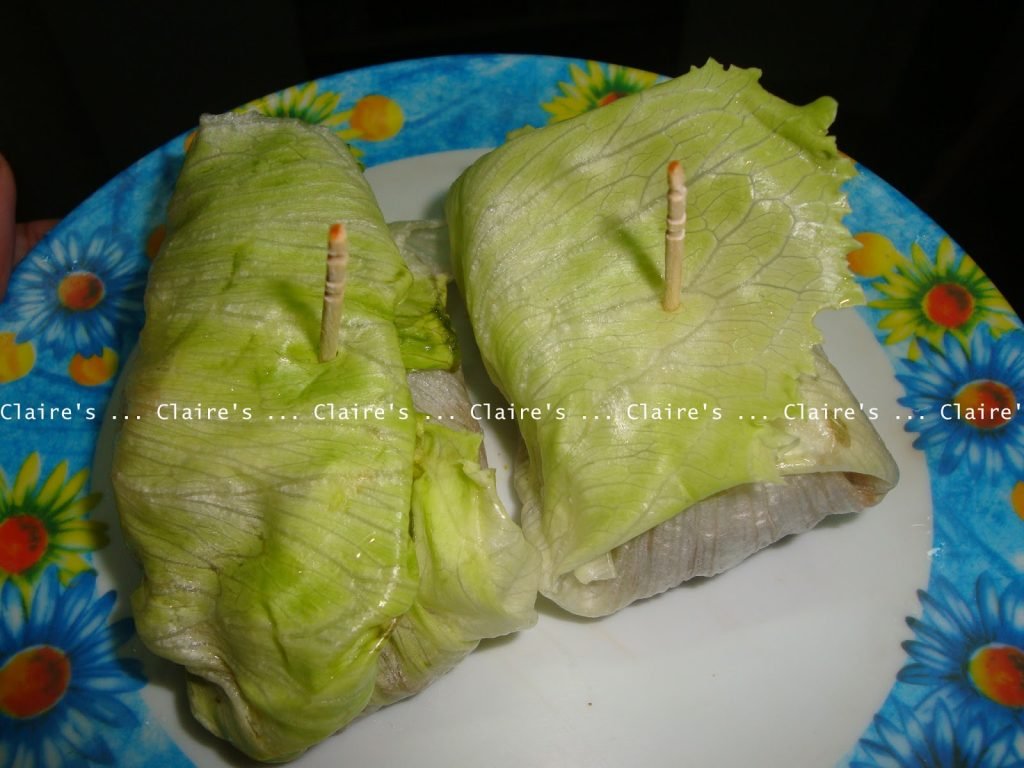 Crunchy Lettuce Wraps


Iceberg lettuce
Leftover beef mince
A few slices of onion
A few slices of tomato
Fresh coriander leaves, chopped


Wash, pat dry and separate as many layers of ice berg lettuce as you'd want wraps.
Place a spoonful of the beef mince, a few slices of onion, a slice of tomato and some chopped coriander leaves.
Wrap it snugly, so that the filling doesn't fall out. As a precaution, I used some small cocktail sticks to keep everything in place.
Place on a platter and serve.