For quite a few months now, I've been yearning for some good Chaklis (Savoury Indian rice crackers). I have made them at home in Bombay using my late Mother-in-law's recipe and they are fantastic. I bought a couple of different packets from the Indian grocery stores here in Sydney, but it just never hits the spot. So why am I not making them here? I didn't have this –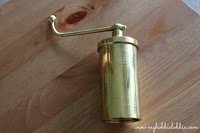 I know for those of you who haven't seen this before, it must look like something straight out of an alien space craft but just wait till you see what you can do with it. This is what it looks like on the inside –
In some ways it is similar to a spritz cookie press. You slide in a plate from the assortment on the right into the barrel. For this recipe I used the one with the single star shaped perforation. Place your dough in the barrel and top it with the spiral press. All you do it rotate the lever on the top and that lowers the press and presses out the dough through the perforation. If that doesn't make sense yet, don't worry, it will shortly.
My dear blogging friend Manu of
Manu's Menu
had posted some recipes featuring this press. So I asked her where she got her's from and she very kindly directed me to the shops in Harris Park. So last weekend that's where we went and finally bought one. I've hunted for this press for so long here and am so thrilled that I now have one. No more buying those unsatisfying packets of cruchy, but still hard like stone chaklis from the store for me.
The very next morning, we set out making a batch of chaklis. The dough comes together quick and easy and makes a decent sized batch. Stored in an airtight container should give us something to much on for atleast a week with a cup of afternoon tea. And that thought makes me very happy indeed.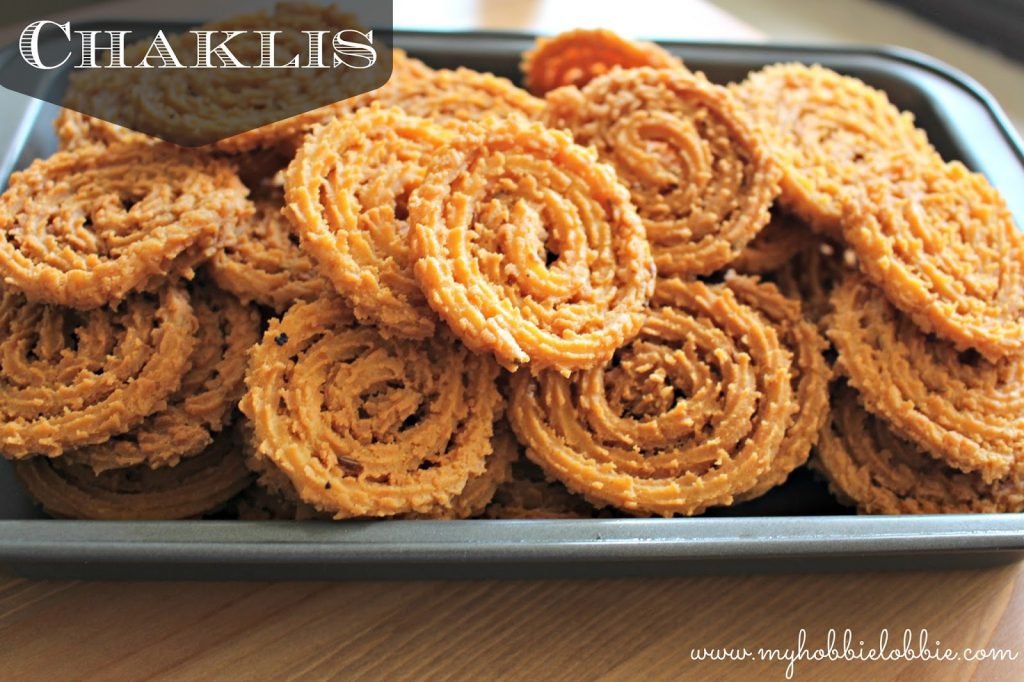 Chaklis
3 cup rice flour (fine)
1/2 cup all purpose flour
1/2 cup ghee
1 tsp salt, or to taste
1 tsp. red chilly powder
1/4 tsp turmeric powder
1 tsp sesame seeds
1 tsp cumin seeds
Oil for deep frying
Place all the ingredients in a large bowl and rub the ghee into the flour till everything is well mixed.
Gradually add little water to knead to a dough.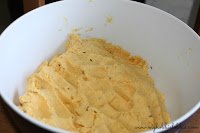 Heat the oil. Test with a tiny pea sized piece of dough. When added to the oil, it should rise to the surface quickly. If it browns really fast, the oil is too hot and needs to be cooled a little. If it settles to the bottom, the oil is not hot enough and needs to be heated a little more.
The oil temperature is important, if its too hot, the chaklis will brown but stay raw on the inside and if the oil is not hot enough, it tends to absorb a lot of oil and wont have the right texture.
Take portions of dough and add to the chakli press.
Shape the chaklis on some baking paper.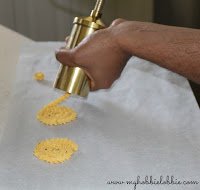 That's my wonderful husband cranking out the chaklis while I fry them, just incase you were wondering if that was my hand 😉
Carefully using a flat spatula, life the chaklis off the paper and place into the oil. Let it cook on medium flame till golden brown. Drain on some absorbent kitchen paper.
When it has cooled completely, store in an air tight container.
Enjoy!!!