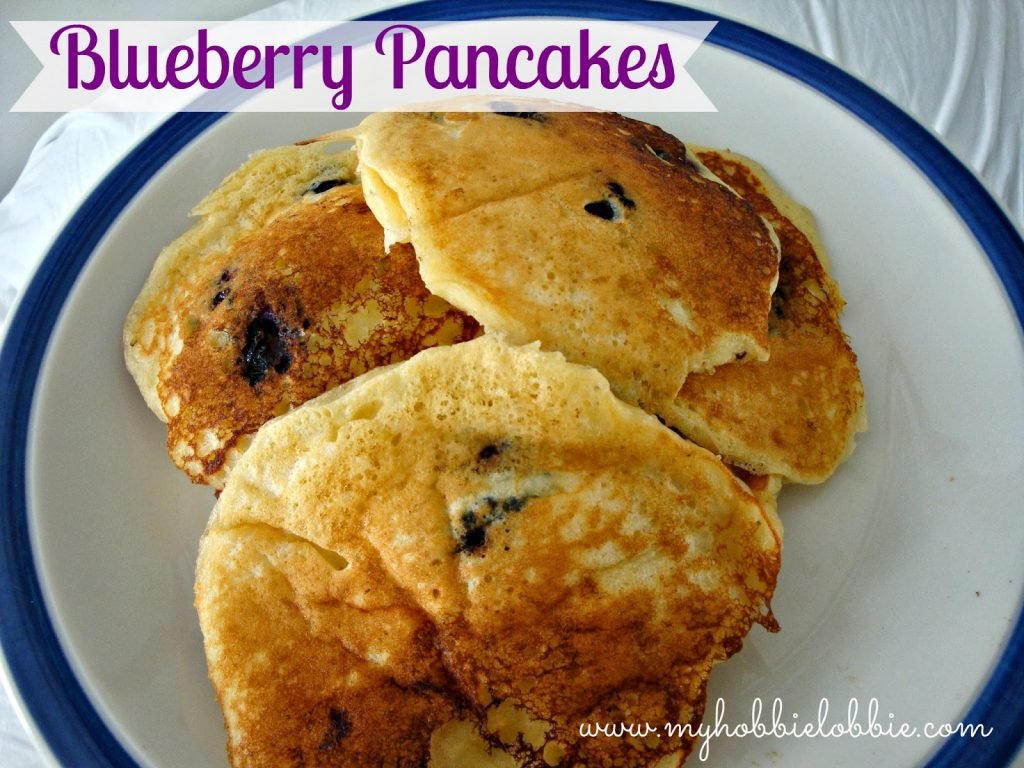 Here we are at October's SRC reveal. How I love reveal days! I'm happy to say that this month's reveal treated me to the yummiest breakfast in a long, long time. For this month, I was assigned Kim's blog, Everyday Mom. Kim's blog has so much deliciousness packed in one place, I was spoiled for choice. She cooks and bakes with her 3 gorgeous children and you will see them featured in her posts. I was torn between quite a few of her recipes, like this Crunchy Kale, and this Chicken Satay Salad, and the yummy Mango Panna Cotta, these super fun Tortilla Bowls, Zuchinni Fries and these Black Bean Sweet Potato Quesadillas. Can you imagine the dilemma I was faced with? It was hard to pick one for the reveal. I will be making a few of these in the coming days but for the reveal I went with an absolute winner – her Pancakes. Now if you've been around for a while, you know I've posted pancake recipes in the past, namely my Coconut Pancakes, these Almost Vegan Pnother aancakes and Nigella Lawson's Pancakes. So why another post on pancakes, you might wonder. Well, until now, I've never had the opportunity to make pancakes using buttermilk. And for the first time I had access to some yummy blueberries, that I'd picked up on a trip to Sydney's Paddy's Market at Haymarket.
An easy recipe to put together and a treat for breakfast, this recipe ticks all the boxes for me. The buttermilk does its magic and makes such fluffy pancakes, I was thrilled. Never before have I had such fluffy pancakes. I stuck to Kim's recipe but halved it, since it was for just the two of us. I made some plain buttermilk pancakes (just incase my husband wasn't feeling like the blueberry ones – he's undecided on whether or not he likes blueberries). To the rest of the batter I added a handful of blueberries, but no other changes were made. We had the pancakes with some honey drizzled on top. They were so delicious, even my 'undecided about blueberries husband' enjoyed them. This will be my go-to recipe for pancakes from now on – Thanks Kim.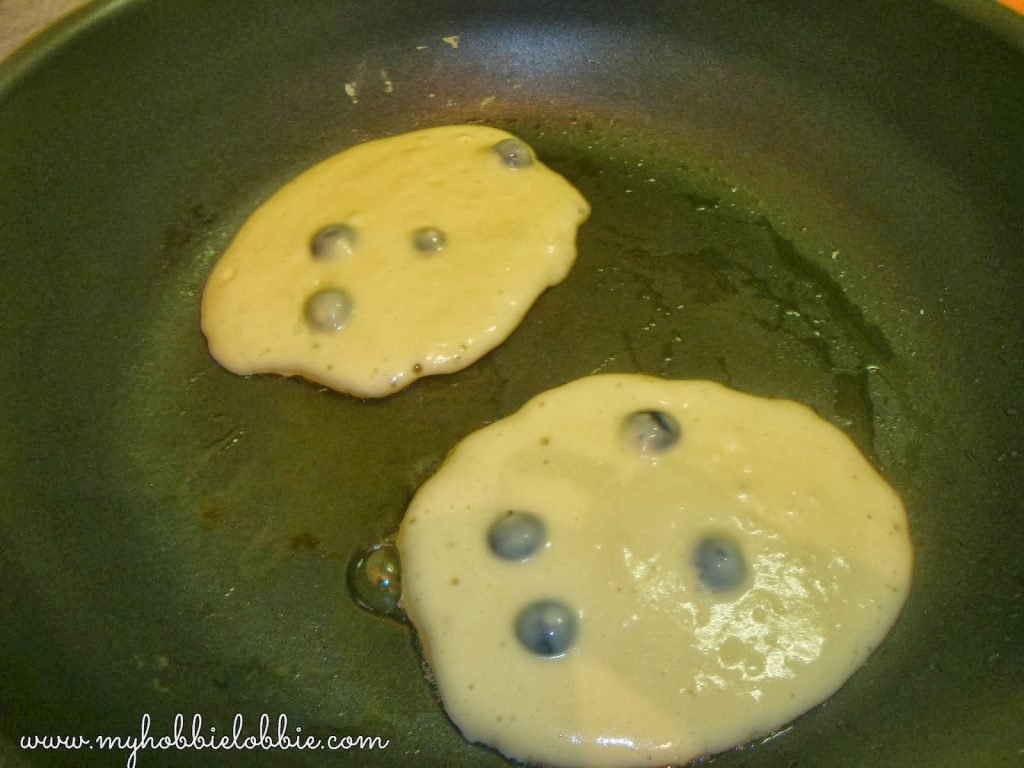 In the pan – on its way to becoming some brekkie deliciousness
Here are some of the plain buttermilk pancakes. You will notice the all of the pancakes are a little more on the brown side. We absolutely love the light crunch and caramelisation that this adds to the pancakes. You can pull them off the pan earlier to suit your liking.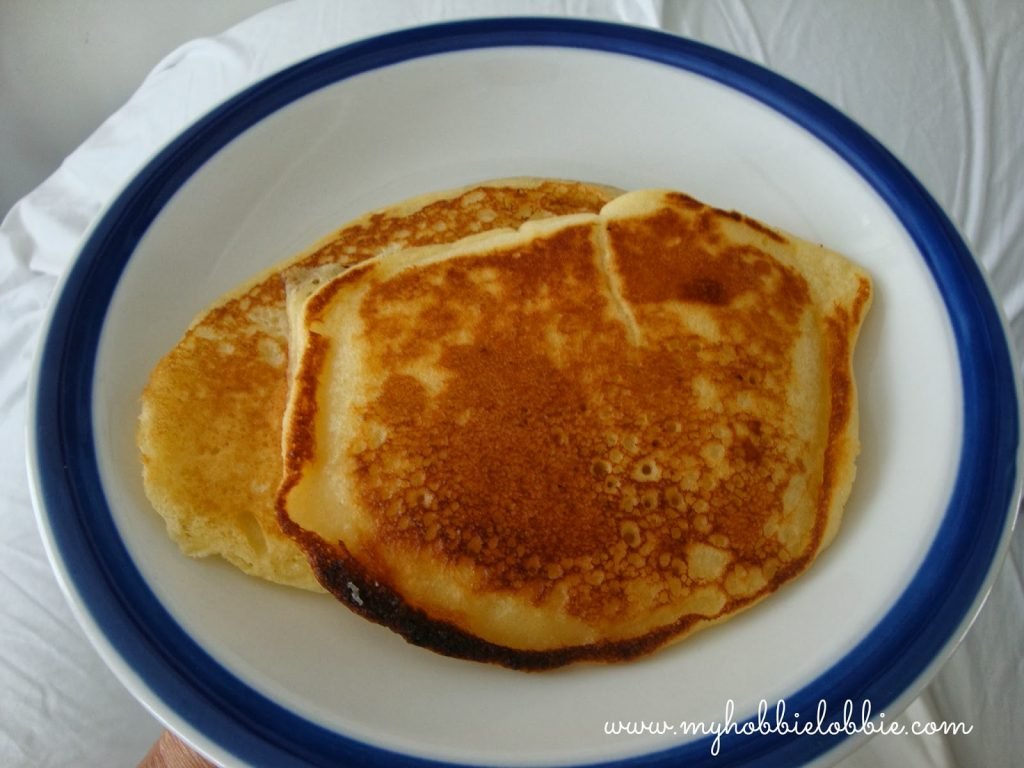 And last, but definitely not the least, some blueberry pancakes.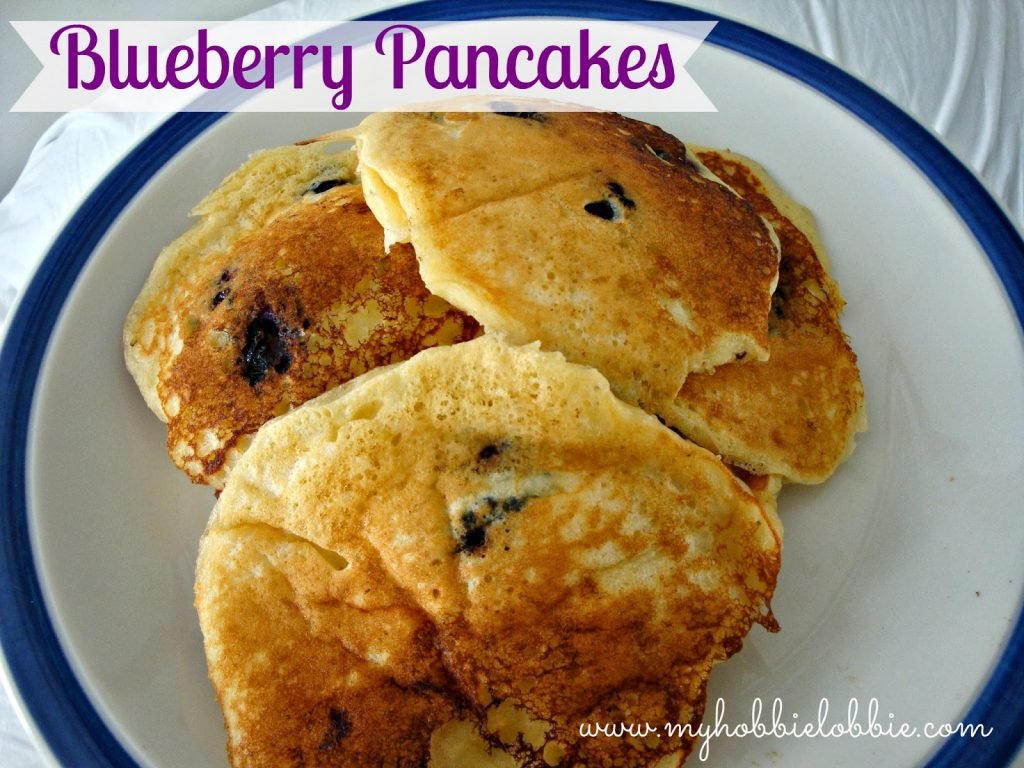 Blueberry Pancakes
1 cup flour
1 tsp baking powder
1/2 tsp baking soda
1/4 tsp salt
1 1/2 tbsp sugar
1 egg, lightly beaten
1 1/2 cup buttermilk
2 tbsp butter, melted
1/2 tsp vanilla bean paste / vanilla extract
Maple Syrup, to drizzle over
A handful of blueberries (Approx. 1/4 – 1/3 cup)
Combine the dry ingredients in a large bowl.
Combine the wet ingredients and add to the dry ingredients. Whisk together till combined.
Gently fold in the blueberries.
Heat a pan, spray some oil to coat the pan.
Pour a ladlefull of batter onto the hot pan. Leave some space for the batter to spread a little.
When you see bubbles appearing and bursting on the top, flip the pancakes over and cook till done.
Serve with some maple syrup! Yumm!!!
Thanks Jane – The Heritage Cook for hosting our very own Group A month after month and April – Angel's Homestead for making sure that our fun Group here at the Secret Recipe Club runs smoothly and continues bringing a ton of yum to our tables every month.
document.write(");