Every now and then when my husband and I have the day off and can afford sleeping in and having a late breakfast, one of the things I whip up are some pancakes. This is a recipe that I saw on one of the episodes of a Nigella cooking show, I can't remember which one. Once I tried this recipe out, I didn't bother looking for another, its everything I look for in a pancake.
I love that with such minimal prep work and a small amount of time over the stove, you can treat yourself to some gorgeous fluffy pancakes. If you have a home-made fruit syrup to go with it, you're in luck (I can't wait to try it with some berries.). If not, the humble jar of honey does wonders for these pancakes.What I also like about this recipe, is that it uses a tiny bit of sugar, so its practically healthy. Whip these up for your Valentine today and rest assured they'll love it, and love you all the more for it.
Happy Valentine's Day Everybody!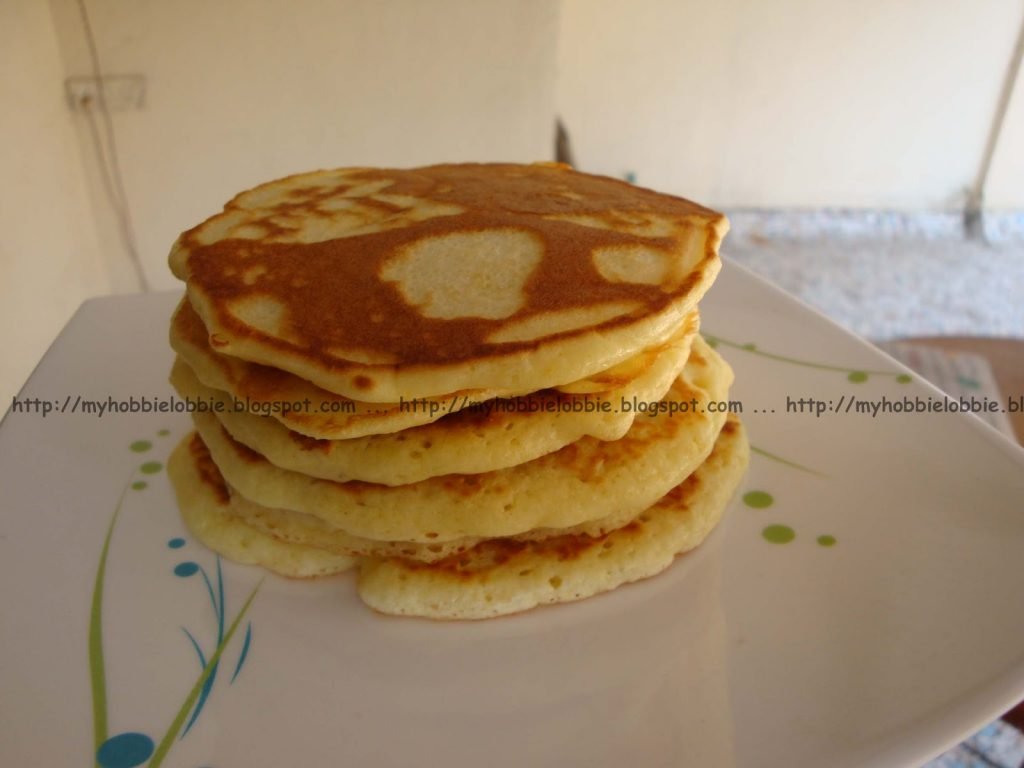 Pancakes
(Makes 12-15)
225g all purpose flour
2 heaped tsp. baking powder
1 tsp. sugar
2 eggs
300 ml. milk
1 tbsp. melted butter
Whisk all the ingredients except the butter to form the batter. Make sure there are no lumps.
Add the melted butter and stir well to incorporate into the batter.
Lightly drizzle a griddle with oil and dollop ladle-fulls of the batter onto the pan. Once you see little bubbles popping all over the surface, flip it over and cook the other side as well.
Serve warm with honey, maple syrup, fruit syrup or anything else you fancy.
This recipe is linked to –
What's Cooking Thursday
Decidedly Healthy or Horridly Decadent
My Meatless Monday @ My Sweet and Savory
Meatless Monday @ Midnight Maniac
Mouthwatering Mondays @ A Southern Fairytale
Recipes I Can't Wait to Try @ At Home with Haley
and
Breakfast Club – Guest Hosted by Krithi's Kitchen