Where do I start with this post? I love meatballs. There I said it. I don't make it often enough. But when I do, I enjoy it so very much. I've noticed so many variations of the humble meatball pop up all over the blogosphere, I have got to try some soon. Also, I love Asian flavours. I've always been a big fan of Chinese food. Very recently, I've sort of gotten hooked on to some amazing Malaysian and Japanese food. But back to the topic at hand. When I saw this recipe for Sriracha Teriyaki Meatballs, I knew I had to make it and soon. It combined meatballs with Asian flavours and the added bonus was the heat from the Sriracha sauce. What's not to love about that?
I love how quick and simple this recipe was to put together. With a physically demanding job, that is sometimes more than I full time job, I need recipes that a simple and quick without compromising on the taste. This recipe checks all the boxes for me. You could make the meatballs ahead of time and that way you could put this recipe together even quicker. It is as simple as making the meatballs. Mixing all the ingredients for the sauce together and simmering. Tossing the meatballs in the sauce and that is it. Try this recipe out for yourself and you'll be amazed. You can thank me later.  🙂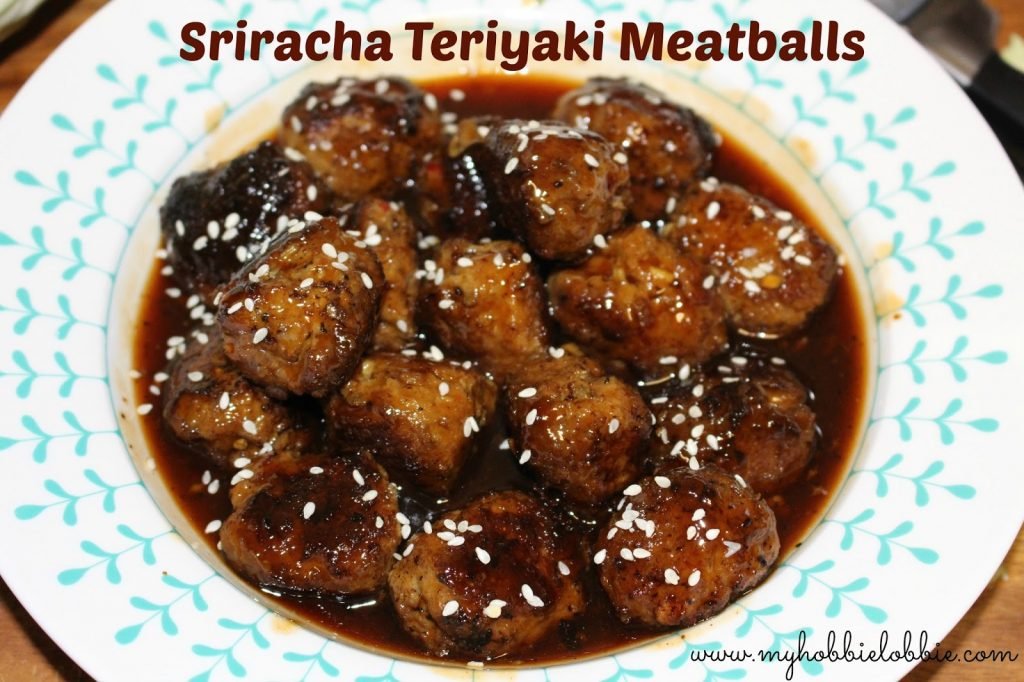 Sriracha Teriyaki Meatballs
For the meatballs – 
1/2 kg ground turkey
3 cloves garlic, minced
1 large egg
2 tbsp fresh coriander / cilantro, chopped
1 tbsp Sriracha sauce
1 tsp Soy sauce
3 tsp fresh ginger, grated
1 onion, finely chopped
2 birdseye chillies, finely chopped (optional)
2 slices bread
1/2 tsp black pepper powder
Salt, to taste
2-3 tbsp olive oil, for frying
Soak the slices of bread in water, squeeze out all the liquid and crumble the bread into a mixing bowl.
Tip in all the above ingredients, except the olive oil.
Mix well till combined evenly.
Shape into meatballs.
Heat a couple of spoons of oil in a frying pan over medium heat and fry the meatballs till nicely browned and cooked through.
Don't overcrowd the pan while frying the meatballs. You may need to fry them up in batches.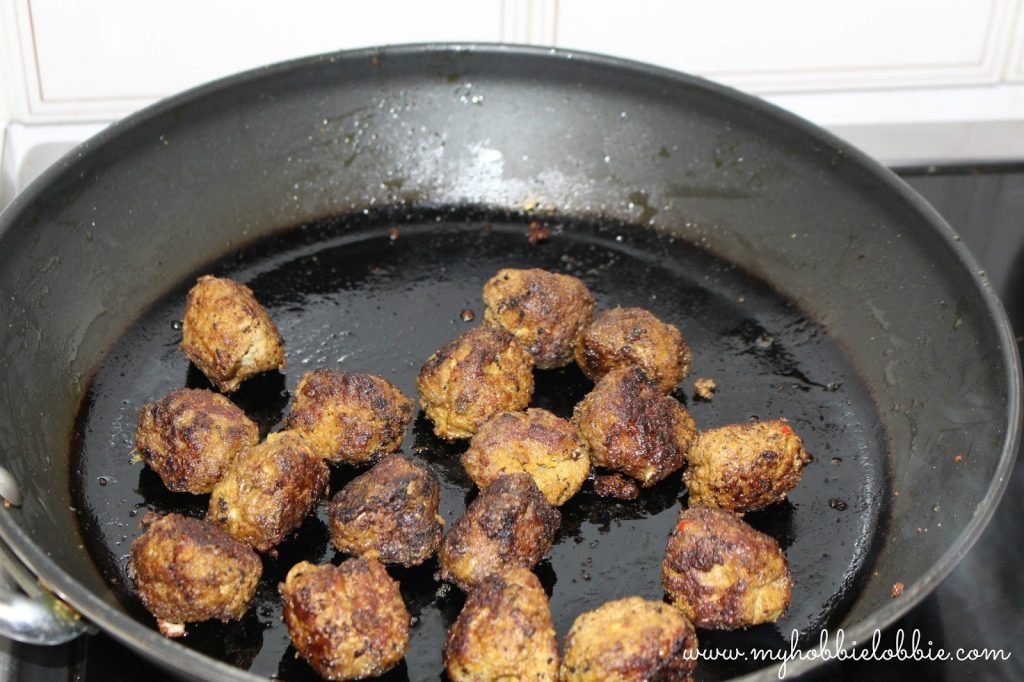 For the Sriracha Teriyaki Sauce – 
1/2 cup low sodium Soy sauce
1/3 cup raw honey
1/2 cup + 3tbsp water, divided
t tbsp toasted sesame oil
2 tbsp Sriracha sauce
2 tsp fresh ginger, grated
2 1/2 tsp cornstarch
2 tbsp sesame seeds
In a small saucepan, combine the Soy sauce, honey, 1/2 cup of water, sesame oil, Sriracha sauce and ginger. Heat it over a medium low flame and stir constantly till the honey is dissolved, about 2-3 minutes.
In a little bowl, combine the cornstarch and the 3 tbsp water till dissolved. Add to the glaze and stir well to combine.
Increase the heat to medium high and keep stirring as the sauce cooks and thickens. It should take about 2-3 minutes.
Once the sauce has thickened, take it off the heat and stir in the sesame seeds.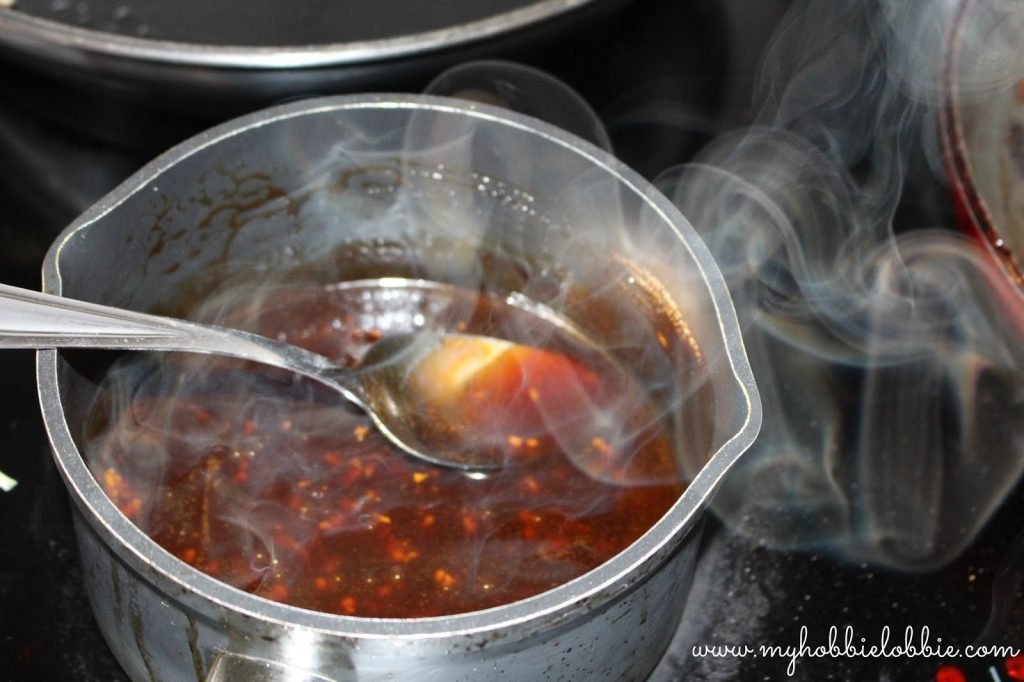 Add the sauce to the meatballs and stir to coat well.
Garnish by sprinkling some sesame seeds over.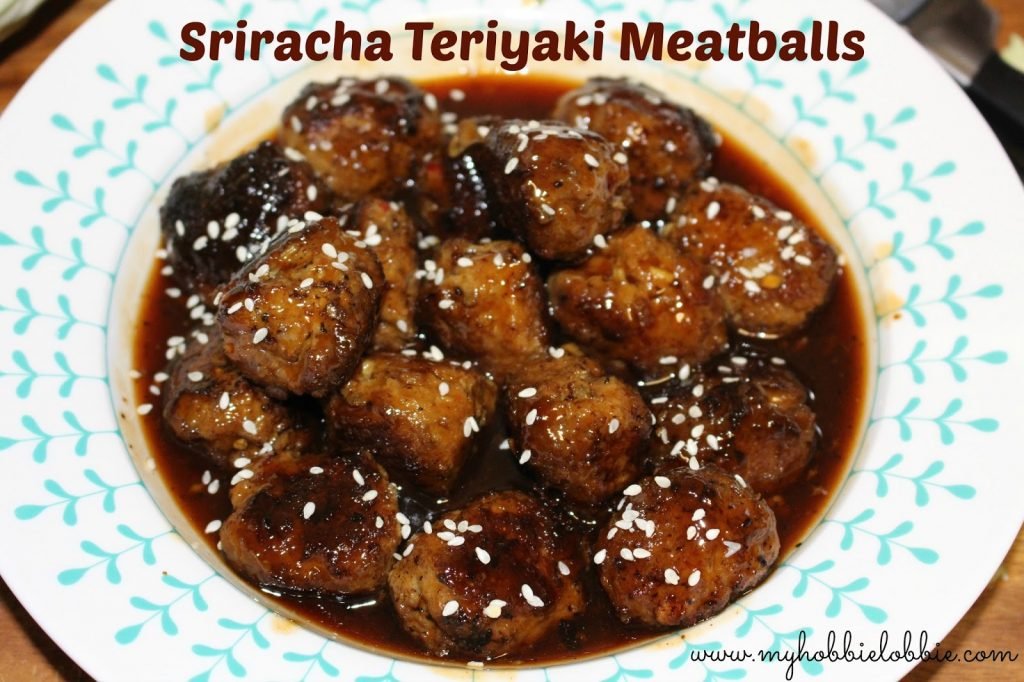 Serve over some nice brown rice or noodles of your choice.