These parathas are another one of my favorite savory breakfast items. Like the Aloo Parathas, it can be served with some unflavored yogurt or pickle. But I like it served pipping hot with a dollop of butter and a mug of good hot coffee. To me that sums up a great breakfast. The parathas are easy to make because there is no stuffing involved, all the ingredients are mixed together to form a dough. They can be made the previous night and kept in refrigerated in a covered container. All you need to do the next morning while the coffee is brewing, is warm it on a tava (griddle) and you're all set.
Usually fenugreek is known to have a bitter-ish taste. These parathas however aren't. For this recipe, I don't use the baby fenugreek leaves but the larger ones. Another thing to keep in mind, is that when you are cleaning the sprigs of fenugreek leaves, make sure you pick only the leaves and not the stalk, no matter how tender you may find the stalk to be.
You might want to allow a couple of extra parathas per person as these are not as heavy as the Aloo Parathas are and they are very more-ish. I added a couple of hot green chillies. You can either deseed them to cut down the heat or simply cut down the amount of chillies if you are not used to spice. Also, if you are calorie conscious, you can leave out the ghee and these parathas will still be tasty.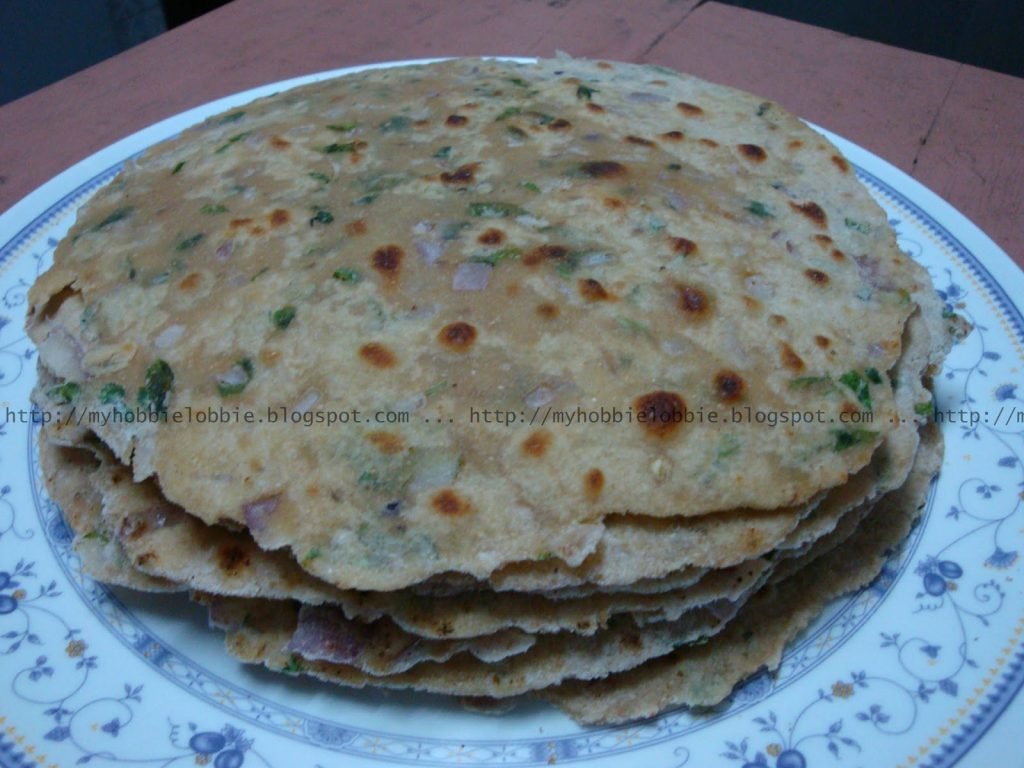 Methi Parathas
(Makes 12-15)


2 cups whole wheat flour
1 medium sized onion, finely chopped
2 green chillies, finely chopped
1 cup fenugreek leaves, chopped
1 tsp carrom seeds, rubbed between the palms of your hands to release their flavor
1 tsp salt, or to taste
1 tbsp ghee / clarified butter + extra to smear on the parathas while they're cooking (optional)


In a large bowl, mix all the ingredients well to make sure they are well distributed.


Make a well in the centre and gradually add enough water to bind into a pliable dough.


Divide into portions the size of a golf ball and keep ready.


Roll this out to a thin disc on a floured surface.
Place this on a well heated tawa / griddle and roast for a while moving it around till light brown spots appear on one side. Turn over and cook on the other side till light brown spots appear on the other side as well.
To finish off, spoon a few drops of clarified butter on the paratha and spread. Flip over and repeat this on the other side letting it roast for a few seconds after you add the clarified butter to the side.
Serve hot with butter and a mug of hot coffee.
You can leave out the clarified butter if you want an even healthier version, but it does wonders for the taste.
Enjoy.




This recipe is linked to –
Just Another Meatless Monday
My Meatless Mondays
Meatless Mondays
Let's Do Brunch
Not Baaad
Mangia Mondays
Herbs and Flowers in my platter- Fenugreek leaves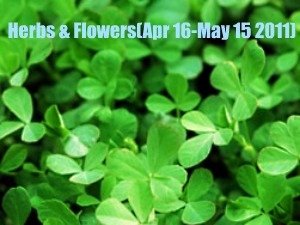 (http://seduceyourtastebuds.blogspot.com/p/herbs-flowers-hosting-schedule.html)