This was dinner on a weeknight when I was flat out of ideas. I'm part of this group on Facebook called the Home Baker's Guild and this recipe just happened to be posted there that very day by a lovely lady, Prerna, who I had the pleasure of meeting a few days later. My husband and I love our seafood and most of it is either in the form of a curry or fried with some spices – Goan style or crumb fried. This is the first time I baked fish. I used a delicately flavoured basa fillet for this and I think it worked really well. The sauce was simple to put together and within a short while we were sitting down to a nice, healthy, home-cooked meal. I served the baked fish with some lightly buttered spaghetti and a fresh garden green salad.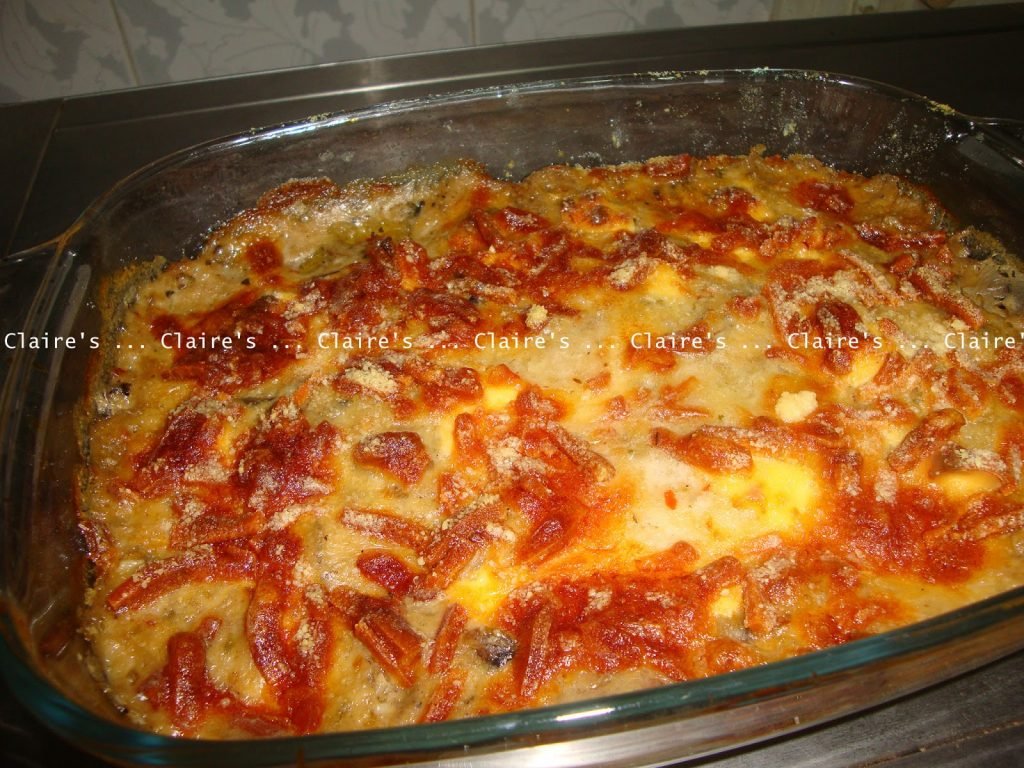 Baked Fish in Mushroom Sauce

300g Basa fillets (You can use any fish fillets of your choice)
1 tbsp. butter
250g mushrooms, sliced
1 tsp mixed dried herbs (I used an Italian mix)
2 tbsp. all purpose flour
1 cup milk
Salt, to taste
2 large cloves of garlic, finely chopped
1 tbsp. Olive oil
1 tbsp. Parmesan Cheese (You can used a processed / Cheddar cheese if you prefer – I used a little of both)
Fresh coriander, finely chopped, to garnish (I left this out since I didn't have any on hand)
Heat the butter in a pan. Add the mushrooms and salt and sauté on a medium flame till the liquid dries out.
Add the flour and cook for a couple of minutes till its not floury and has cooked out.
Now lower the heat and add the milk and whisk well so that no lumps are formed.
Add the herbs and cook for a few minutes on low flame.
In a glass baking dish, drizzle a little olive oil to grease the base of the dish, place the fish and the garlic and drizzle the rest of the olive oil over it.
Pour the sauce over the fish and sprinkle the cheese over the sauce.
Sprinkle the fresh coriander over (if using) and bake in a pre-heated oven at 200ºC for 20-25 minutes.
Keep a close eye on it while it is in the oven, I think I should've taken my dish out of the oven a few minutes before. It browned a little more that I would have liked, however, it still tasted fantastic.