A couple of weeks ago, before we left on our holiday, I found myself longing for some home baked treats. There was just one tiny problem – I wanted it right then. Now, anyone who has baked know that yummy, home-baked goodness usually takes a little time and a few ingredients. Given the urgency of the craving, I suddenly thought of something a dear friend of mine (my soul sista, actually) told me about a few months ago. She'd told me about these quick and easy peanut butter cookies that she's whipped up one afternoon for an after-school snack. I knew that's what I was going to try out.
After a little looking, I settled on a recipe that asked for just 3 ingredients. I was SOLD. Yummy cookies with just 3 ingredients – I couldn't wait to try them out. Making the cookie dough was super easy and after a few minutes in the oven, I had a pile of little cookies. I split the dough and to half of it I added a fourth ingredient – some chocolate chips. You don't have to do this, but who can resist a little chocolate. With this cookie you get a little sweet and a little salty. If you are going to use some crunchy peanut butter like I did, you'll have a few small pieces of nuts in there too. I love having a quick and easy recipe like this one in my arsenal. I would, however, cut down the sugar in this recipe the next time I make them. I did find them a little too sweet for my taste. I'd probably drop it to 3/4 of a cup the next time and take it from there. The recipe below has the original quantities.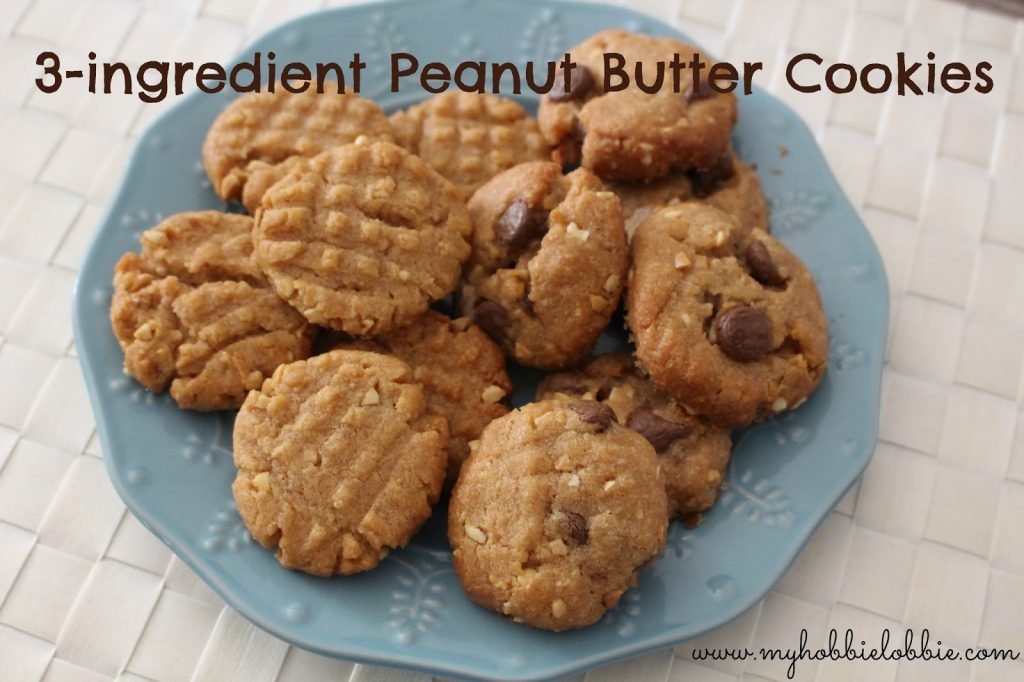 3-ingredient Peanut Butter Cookies
Recipe from: KitchMe
Yields:18-20 depending on size
1 cup peanut butter (smooth or chunky)
1 cup sugar
1 egg
Preheat oven to 170ºC.
Mix the peanut butter, sugar and egg till smooth.
At this stage, if you'd like to add chocolate chips to some, or all of the dough, you can do so.
Portion out and roll into balls. I just use my hands for this.
Press down lightly with a fork. The tines of the fork give you a criss cross pattern. You could either press down just once to give you some lines across the cookie or turn the cookie a little and press the fork down again to get a chequered pattern.
Place on a cookie sheet. Bake for 10-12 minutes.
Don't let it overbake or brown it off too much.
Enjoy!!!
And we find ourselves here at another amazing
SRC
reveal for Group A. This month I was assigned Elizabeth's blog –
Food Ramblings
. When I read her 'About' page I was really excited. She started her blog as a way to 'keep track of her New Year resolutions like cooking more, eating better, getting in shape and losing weight'. And the best part is she has had immense success. Go over and say Hi to her and check her blog out.
In the last couple of weeks I have made some dietary choices and would like to make a few healthier choices with the food we eat. This does not mean that you will see any less yummy stuff around here. I've just decided to opt for lighter, reduced fat / salt options, baking instead of frying, where possible – that kind of thing. I loved the options available on Elizabeth's blog. It was hard to pick just one recipe. I had picked quite a few that I wanted to try. But I had some bananas that needed using up quick. So when I saw that she had a light version of a peanut butter banana muffin, I couldn't go past it. I had to try it out.
Making these muffins is really simple. All you need to do is mash the bananas, mix all the wet ingredients, add the dry ones, pour batter into the muffin tray and bake. And that's exactly what I did. I pretty much stuck to the recipe. I was really excited to see how these would turn out, since the recipe doesn't call for eggs and uses whole wheat flour. And it didn't disappoint. It had a nice banana flavour, little chunks of peanut from the peanut butter and it was nice and moist – a winning muffin. The fact that it is a slightly healthier version is just an added bonus.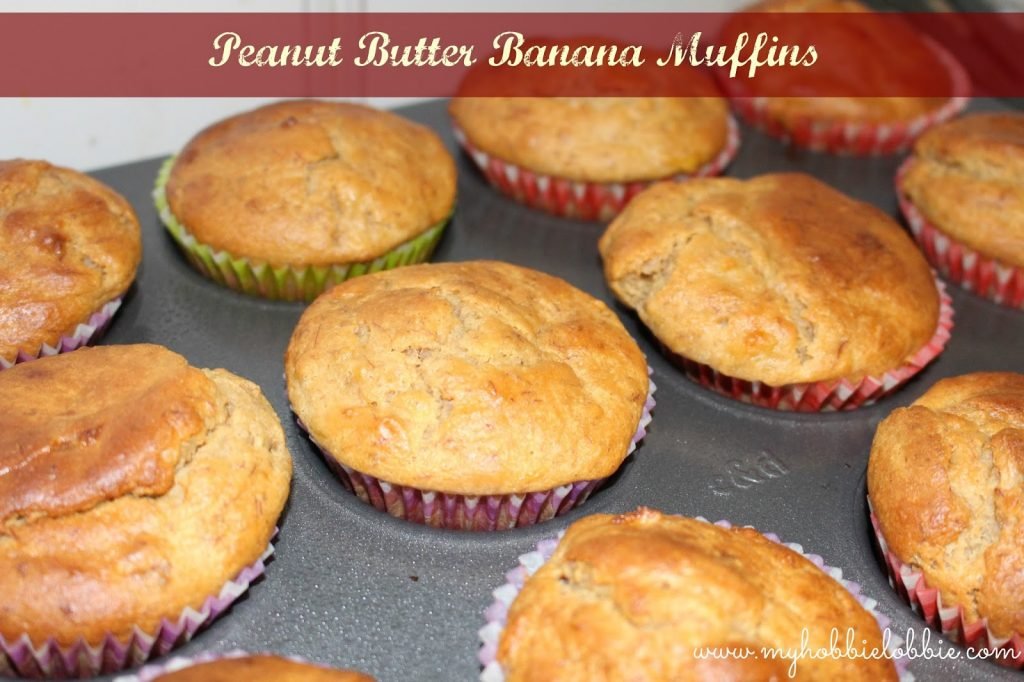 Peanut Butter Banana Muffins


2 ripe bananas (I had 3 that needed using, so I used 3 – they weren't too large though)
1/3 cup honey
1/3 cup peanut butter (I had a chunky version on hand)
2/3 cup reduced fat plain Vanilla yogurt
1 tsp vanilla extract
1 tsp baking powder
1 tsp baking soda
1/4 tsp salt
1/2 tsp cinnamon powder
1/4 cup sugar
1 3/4 cup whole wheat flour
Preheat the oven to 180ºC. Line a muffin tray with muffin liners and lightly spray with an olive oil spray. (Again that's what I had on hand)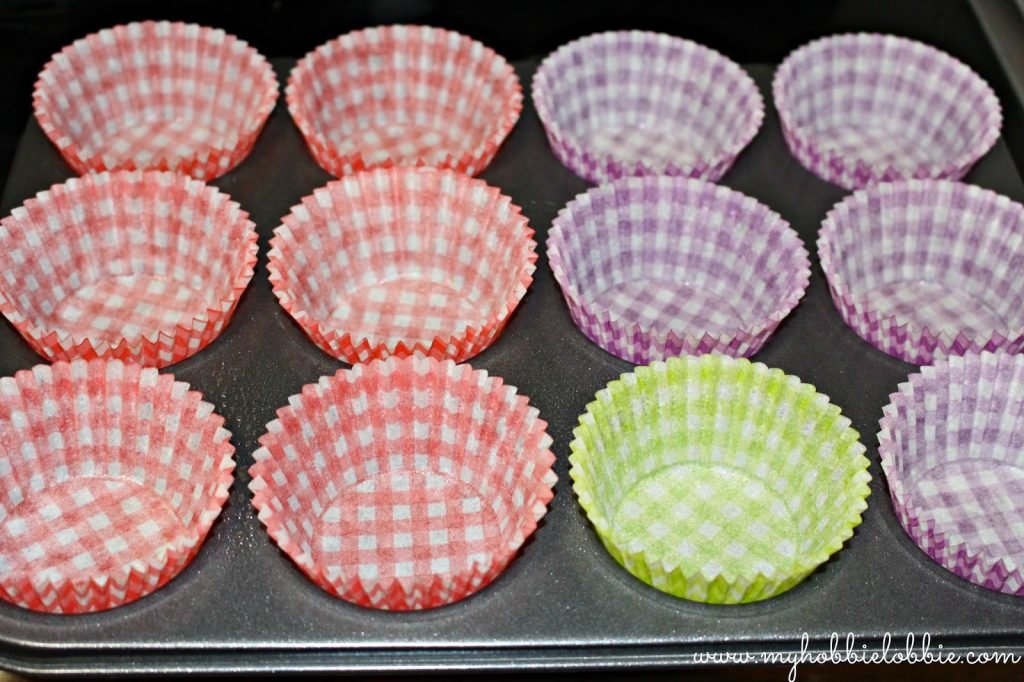 In a large bowl, mash the bananas.
Add the honey, peanut banana, yogurt and vanilla and mix well.
Add the flour, baking powder, baking soda, salt, cinnamon powder and sugar.
Stir to mix, but don't overmix the batter.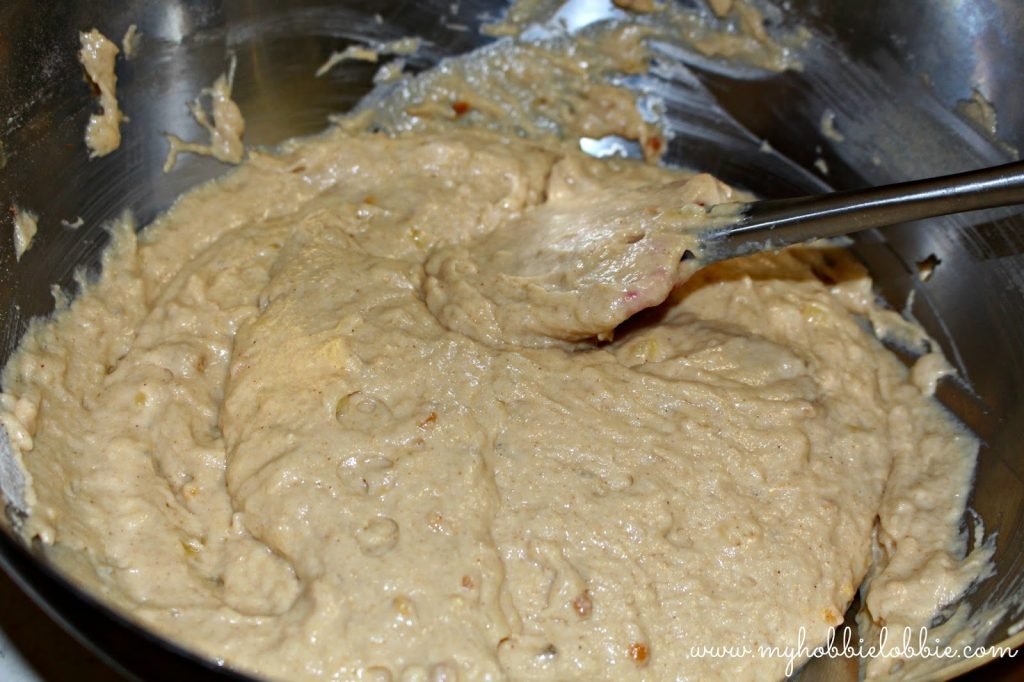 Spoon the batter into the muffin tray till the liners are upto 3/4 full.
Bake for 20-25 minutes.
And you have yourself some pretty amazing muffins 🙂
For this month's
SRC
assignment, I had a real treat. I was assigned Marie's beautiful blog
Not Enough Cinnamon
. I feel like we're kindred spirits of sorts. Apart from our love for food, like me Marie moved to Australia a year and a half ago and loves her new home. "Hi Marie, it's nice to meet you!"
Her blog is chock full of gorgeous pictures and awesome recipes. I can wait to try out her Pea and Mint Soup and her homemade Nut butters. But those endeavours will have to wait till I get back home.
This months post comes to you from Mumbai. We're visiting for a short while and are trying to cope with moving from what was a beautiful autumn to a scorching hot summer here. I needed something to cool down. So I opted for her Banana Peanut Butter Yogurt Popsicles. I loved the idea and I was very sure my mother had a set of popsicle moulds, so I went ahead and made it. As luck would have it, I couldn't find those moulds I was so sure I knew were around, so I did the next best thing. I decided to make some mini pops 🙂 I set these in an ice cube tray and used little toothpicks for sticks. They turned out to be really cute miniature portions. Just between you and me, I tried it out as a smoothie with a splash of milk added to the blender with the rest of the mix and it was yum. You can taste the peanut butter and the banana and to me that it a wonderful pairing.
I know a lot of you are headed into summer soon, so go ahead and cool off with this lovely popsicles that could serve as a little snack too since all it has is banana, yogurt and peanut butter.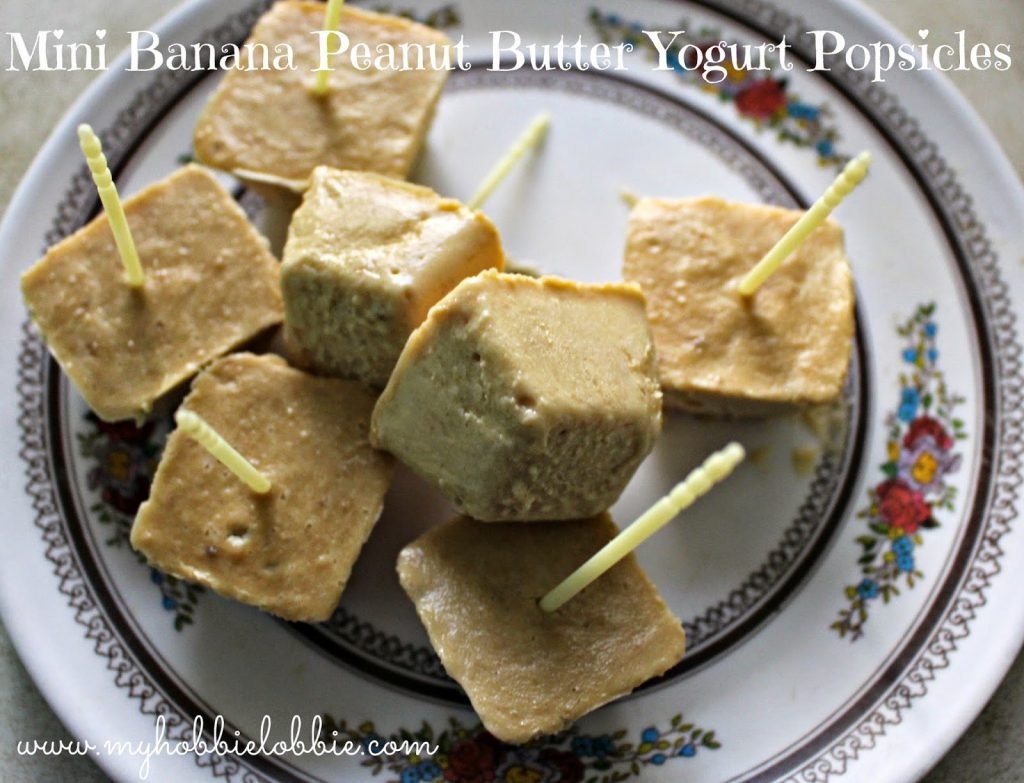 Mini Banana Peanut Butter Yogurt Popsicles

5 large bananas
2/3 cups peanut butter
1 1/4 cup Greek yogurt
Blitz all the ingredients together in a food processor and set in popsicle moulds.
If you'd like to try it out as a smoothie, add a splash of milk to loosen it to a smoothie consistency.
Enjoy!!!
WordPress (self-hosted) plug-in: [inlinkz_linkup id=502933 mode=1] WordPress dot com: