I know how erratic my posts have become on the blog lately. Heck, some of you, I'm sure, are wondering how come there's another post so soon. I've been loaded with work lately and that's always a good thing. I'm so eager to show you some of the stuff I've been working on once they're done. But till then, here a quick, simple and yummy smoothie to keep you going. They're perfect for summer. I'm seriously considering putting them into popsicle moulds the next time I make it. I popped all my fruit into the freezer overnight so I didn't need to use any ice.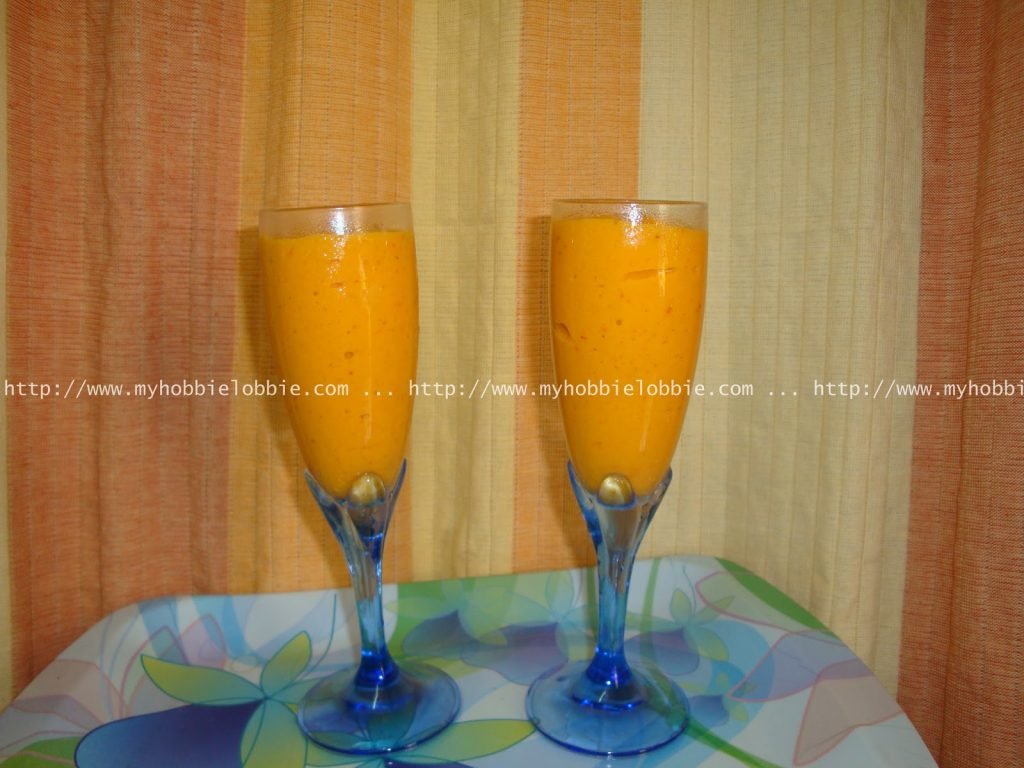 Tropical Summer Smoothie
Makes 2-3 servings
10-12 strawberries, frozen
3 ripe bananas, frozen and chopped into pieces
Flesh of 2 mangoes, frozen
Sugar / sweetener to taste
Approx. 1/4-1/2 cup of unflavored yogurt
Pop all the ingredients into the blender and give it a whiz.
Serve chilled.
Easy peasy, isn't it?
Do check out and participate in my ongoing giveaway. You can find the details here.
This recipe is linked to –