Soft and light, these delicious bread rolls are made from scratch and make the perfect addition to any dinner menu or party meal.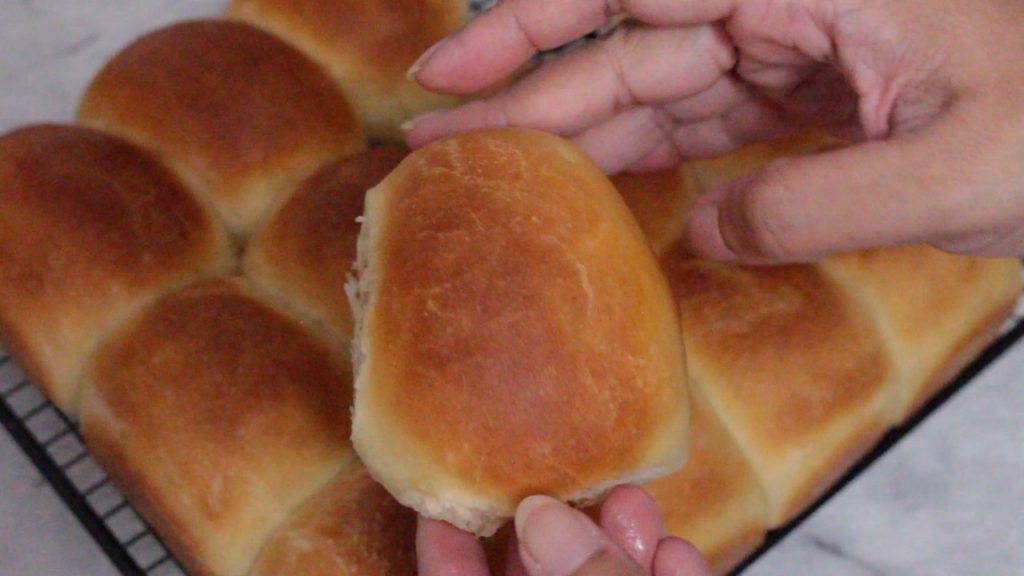 Believe me when I say, there's nothing better than taking a batch of freshly baked bread out of the oven. Except of course, eating it. Have you ever tried baking bread at home, from scratch? I know a lot of people feel intimidated by the thought of yeast. I was a member of that club for a very long time. But I can tell you this much, if you keep a few things in mind, you will be well on your way to mastering the art of bread baking. Moreover, there are so many varieties to try.

The recipe I'm sharing with you today is one that I fall back on frequently to make bread rolls. It's a very basic bread recipe and makes a great starting point, if you haven't baked bread before.


Things to keep in mind –
Yeast – Make sure that your yeast is viable. This is easy to do. Place the quantity specified in the recipe in a bowl with warm water and sugar. When rested for about 5 minutes, the yeast gets bubbly and frothy, signalling that it is still viable. If it doesn't froth up, you may need to replace your yeast.

Using warm water – Make sure that your water is warm, not hot. You should be able to keep your finger submerged in the warm water comfortably. If you cannot, the water is too hot, and it will kill the yeast.

Kneading the dough – Kneading the dough takes a little time. You need to do this patiently. This helps build gluten fibres, which in turn will help your bread rise well.

Resting time – Bread almost always, cannot be rushed, unless you're making a quick bread. The time needed to rest (prove) your dough depends on the ambient temperature. Resting the dough in a warm spot in the kitchen will help it rise. If it is really cold where you are, consider keeping it by a window that gets a lot of sun or in the oven with just the light on.
Keep these vital points in mind when you're making bread and you will see great results. Bread making gets better with practice. If your first batch doesn't turn out spectacular, don't worry, the next batch will be better, since you now know what to expect. So now that we've covered all of that, let's move on to the recipe.