Those of you who've been following this space for a while, know that I've always loved the idea of baking my own bread, but have always been intimidated by the mighty "yeast". However, off late I've been doing better with it. I whipped up these stuffed bread sticks a while ago and we absolutely loved it. Warm bread straight out of the oven, with a garlic butter spread on the inside coupled with some melted gooey cheese. Whats not too love! Just writing about it has me longing for another piece. The best part is that this is a whole wheat bread, with just a tad of all purpose flour, so it is a healthier variant too. Now that I've made this lovely delight, my head is just swimming with other options to use as a stuffing. I'm really looking forward to some more experimentation with this bread. But don't take my word for it, try it out.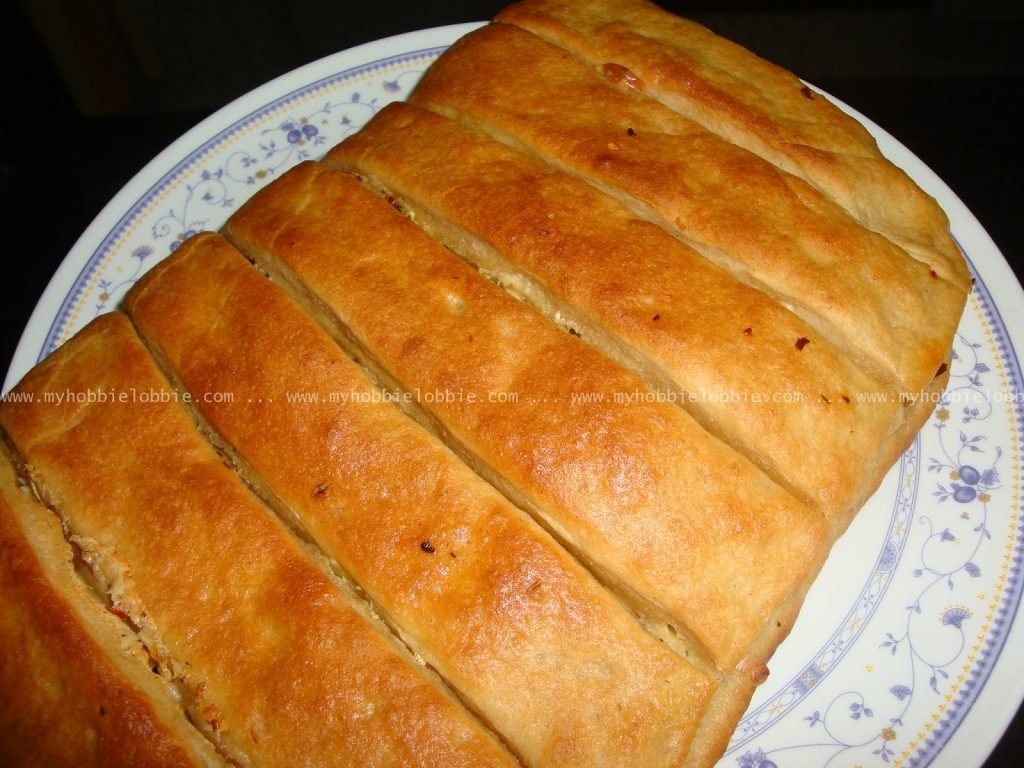 Now, who's ready to take a peek at what the stuffing looks like. I used a mix of mozzarella and cheddar by Kraft. I think I'm going to up the cheddar the next time.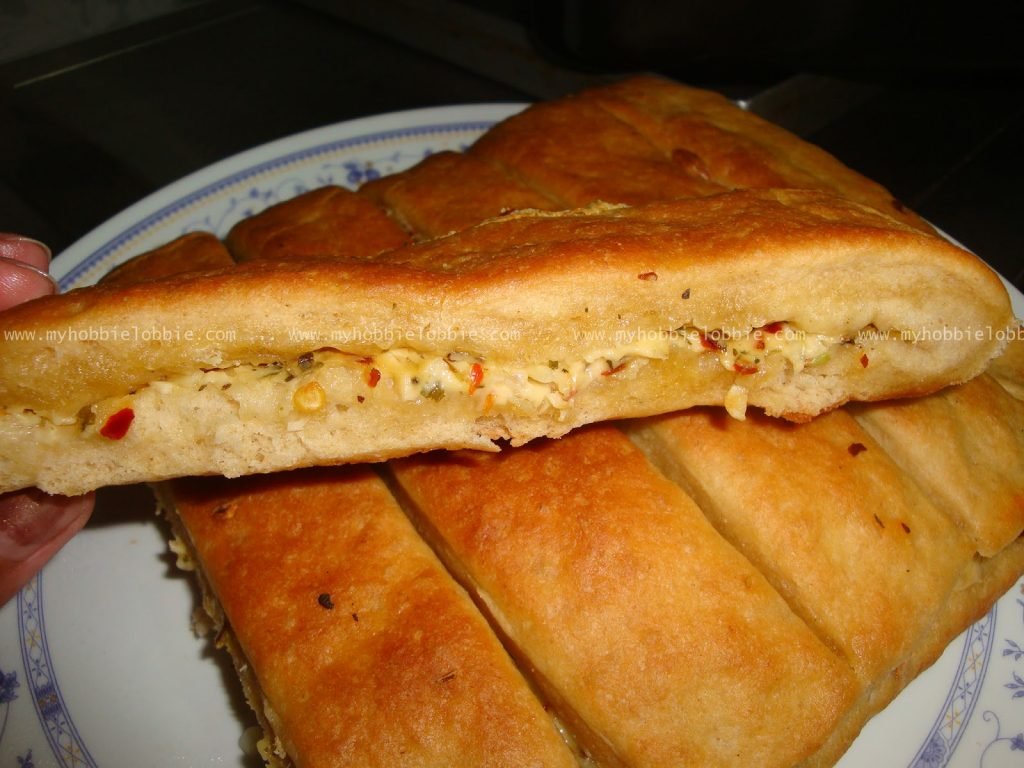 Cheese stuffed Whole Wheat Garlic Bread Sticks
(Yield: 8 bread sticks)
For the bread – 
1 1/2 cup whole wheat flour
1/2 cup all purpose flour
3/4 cup water
1/2 tbsp instant yeast
1 tsp salt
1/2 tsp sugar
1 tbsp olive oil
For the garlic spread –
2 tbsp salted butter
6 large cloves of garlic, chopped
Red chilli flakes, to taste (optional)
Mixed Italian herbs, to taste (optional)
Grated cheese, to taste (your choice of cheese / blend)
In a bowl, mix the yeast, water and sugar and dissolve.
Add the flours to it and knead it to form a soft pliable dough. The dough will be a little sticky. Its a sign that your gluten is forming, which is a good thing.
Mix the oil and the salt using the palm of your hand and rub it into the dough.
Cover with a damp cloth and leave it in a warm place for about an hour or till the dough has doubled in size.
Oil your fingers and knock back the risen dough lightly.
Roll the dough out on a lightly dusted surface.
Mix all the ingredients of the garlic spread except the cheese and apply on the dough.
Sprinkle grated cheese on half of the dough, flip the other half over to cover.
Cover with the damp cloth and leave to rise for about 20 minutes to half an hour.
Preheat the oven to 180ºC and bake for 15-20 minutes till it browns on top.
Take it out of the oven and immediately brush lightly with some olive oil.
Enjoy!