This is a salad like accompaniment that is widely served with Indian food. The dressing is a yogurt based one, which makes this salad ideal for warmer climates and hot summer days. Its really healthy, refreshing and tasty, of course. You will find a number of varieties of raita being served at an Indian restaurant. The base to all of these is  identical, the veggies you find in these salads will vary. Today I've made a basic raita with an assortment of salad veggies which you can adjust to your liking.
You can serve this with biryani, jeera rice or any other spicy Indian food. The yogurt helps soothe the palate.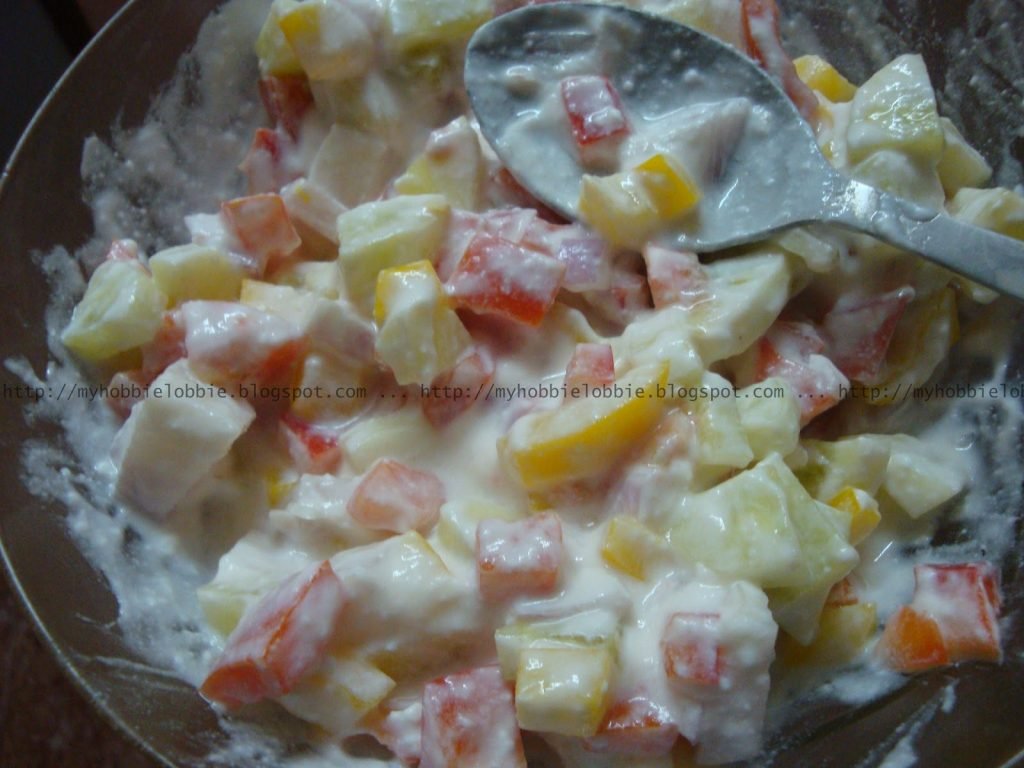 Mixed Raita
1/2 cup curds / natural unflavored yogurt
Salt, to taste
Lime juice, to taste
A pinch of black pepper powder
1 small onion, chopped
1 tomato, chopped
1 cucumber, chopped
1/4 yellow pepper, chopped
1/4 red pepper chopped
Mix the veggies in a bowl and season with salt, lime juice and pepper to taste.
Beat the yogurt in a bowl. You can add a little sugar if you'd like to. Add the beaten yogurt to the veggies.
Mix well.
Check for seasoning and adjust, if needed.
You can garnish with some chopped coriander leaves.
Refrigerate till ready to serve.