Even though I'm not in Mumbai any more, I know there must be atleast a few other cooks and bakers like me, who found amazing recipes online, only to find that they needed sour cream to make it. "What's the big deal?", you ask. Well the deal is you can't find Sour Cream in Mumbai. This is one product that hasn't yet made it to the supermarket shelves. No matter how hard you try, it will be practically impossible to find a tub of it, and if you're really lucky and you do, you'll have to pay an exorbitant amount for it.
It was extremely frustrating for me, until I decided that enough was enough. I was determined to find a way to either make it myself or find a substitute for it. After a lot of reading up and digging through quite a lot of material, I found out that you can easily mix up a concoction that you can use when a recipe calls for sour cream. All you need is some Fresh Cream – I always used Amul Fresh Cream and thick curds (dahi) – this you can either use homemade dahi or Amul Masti Dahi – a brand I preferred to use. I'm pretty sure you could use any other brand available with the same results.
Sour Cream


200g fresh cream
1 heaped tbsp thick curds
A pinch of salt
Beat the cream till slightly thicker and still creamy.
Add the curds and the salt and mix well, till everything is well incorporated.
Use as needed.
And that's it! How easy is that?
I hope you find this little snippet helpful. I sure did.
Disclaimer: This post hasn't been sponsored, nor have I been compensated by Amul in any way. These are products that I use and really love working with and wanted to share with you.
UPDATE:
I know that sour cream is next to impossible to find if you are in Mumbai. You can still make this cake, find the recipe to make your own sour cream at home
here
. Hope this helps!
Today, let talk about my absolute favorite chocolate cake in the whole wide world. Yes, I'm that sure that no other can beat it. I'm sure you're thinking, how can she be so sure? Well here's how. Every time I bake this cake, and I do bake it often (a few instances are here, here and the one in this post), its gets wiped off. I've learnt my lesson after the first few times. I'm glad you asked. The lesson is Click a picture of the cake as soon as its ready, coz once its cut, it'll be over before you can capture it on camera. Also, its a Nigella Lawson recipe, I mean, come on, need I say more. Those of you following this blog know what a big Nigella fan I am. I have watched the episodes of her cooking shows multiple times and still don't mind watching them all over again.
Imagine my joy when I came across the Maison Cupcake blog. Sarah, of Maison Cupcake is hosting the Forever Nigella blogging challenge.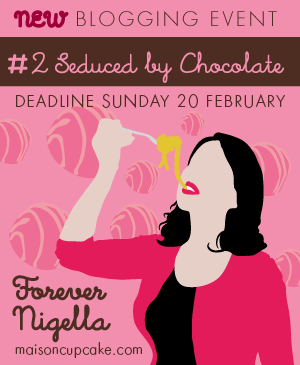 The first round was already done with by the time I got to know about this event. For the second round, I'm going to share this cake that was recently baked for an order I had.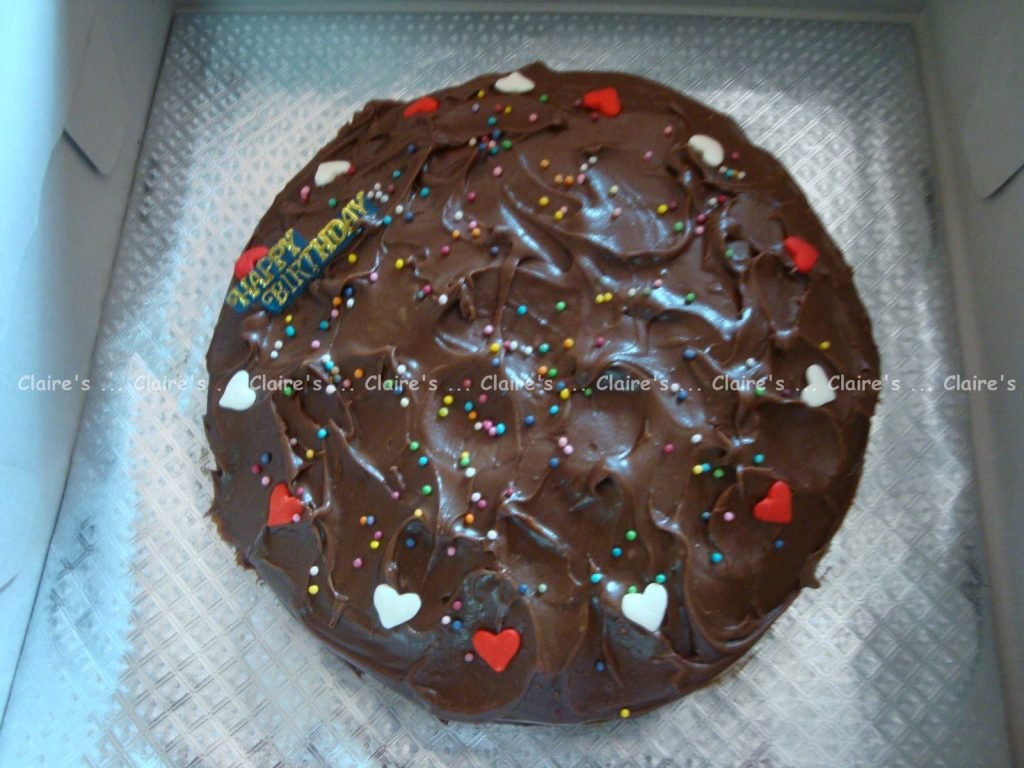 You can find the recipe for this cake here. I stuck to the original recipe. Why mess with something so perfect? This recipe is really simple and comes together quickly. Try it out and I'm sure you'll love it too. Oh and I must say that this recipe works well for cupcakes as well. Somehow, I think they're better with a big dollop of chocolate icing on the top. :o)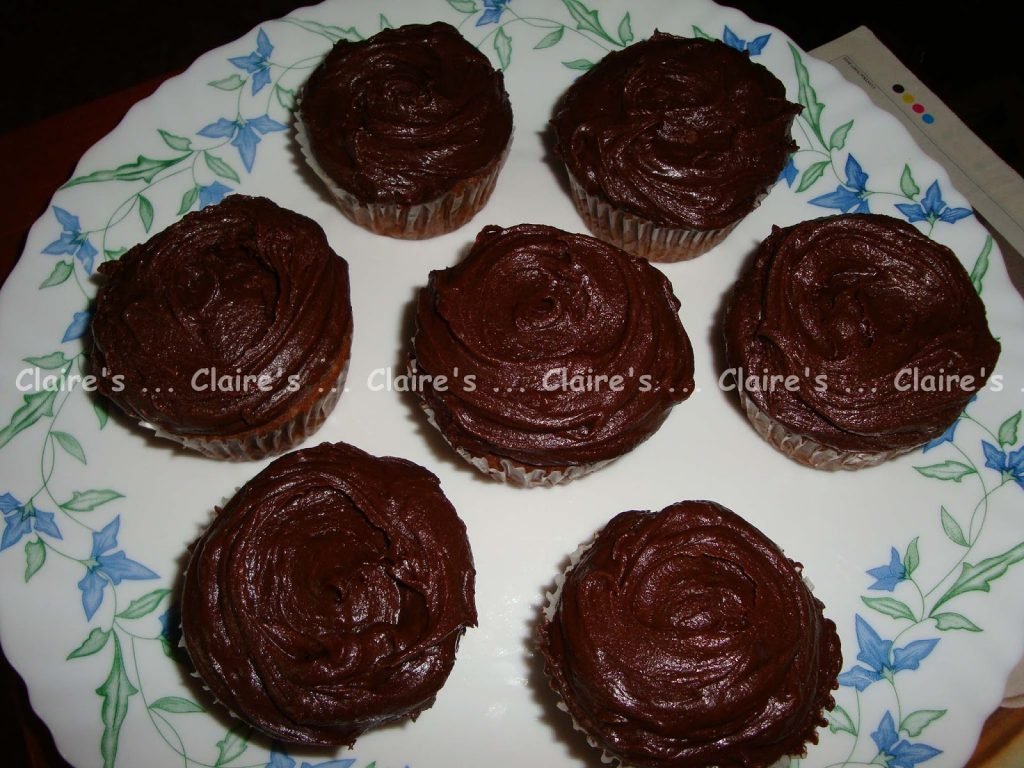 I love the rustic look of the cake, nothing fancy schmancy. But once you bite into it, its heavenly. I think I'm going to call this cake "The most Heavenly Chocolate Cake ever".
For those of you who'd like to participate in this event, the deadline is 20th Feb. You still have a couple of days to work on your submission. Hop over to Maison Cupcake for more details. Hope to see you there!
This recipe is linked to –
Sweets for a Saturday