This Vegan Banana Bread recipe is a simple, one bowl recipe which results in a moist, spongy and delicious Banana Bread.
Jump to Recipe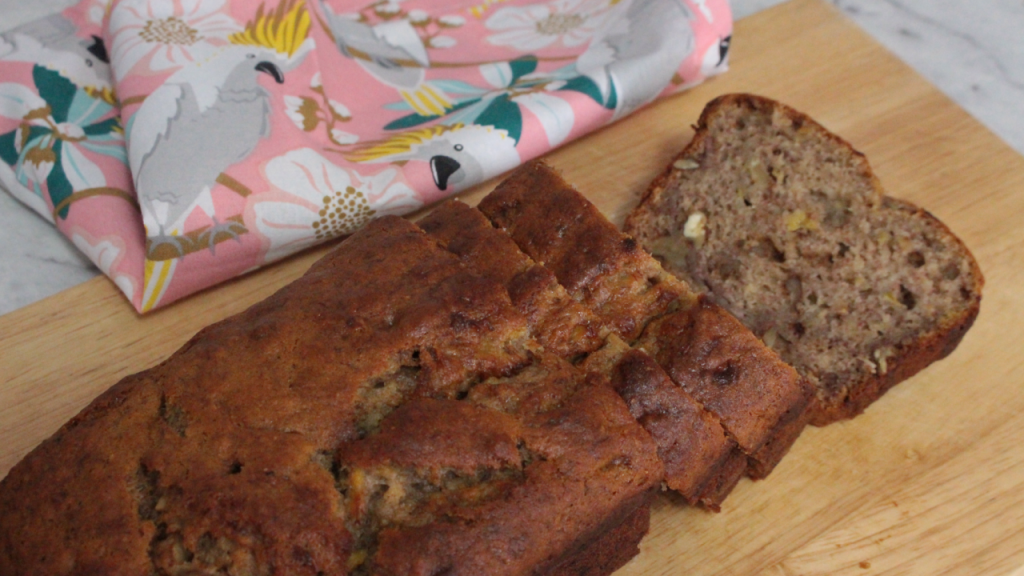 I've always had a fondness for baking and it's been this way ever since I can remember. However, when I decided to embrace more of a plant-based diet, a lot of my go-to baking recipes couldn't be used and needed to be altered. You may have noticed that I haven't shared very many plant-based cake or cookie recipes yet. I've been working on my recipes to make sure that they are just as good as the more conventional recipes, if not better.

So for the first of many, I'm going to share my Vegan Banana Bread recipe with you today. This is one EPIC recipe. And I'm not just saying that. Everything comes together in one bowl, no fancy equipment or gadgets needed and you end up with a loaf of banana bread that is 'to-die-for'. My husband and I were totally amazed by this recipe.
In the past, I've tried a number of banana bread recipes (remember this one or this one), but I think this one beats them all. For a recipe that is so simple, the rewards are pretty great.


Start of by mashing the bananas really well.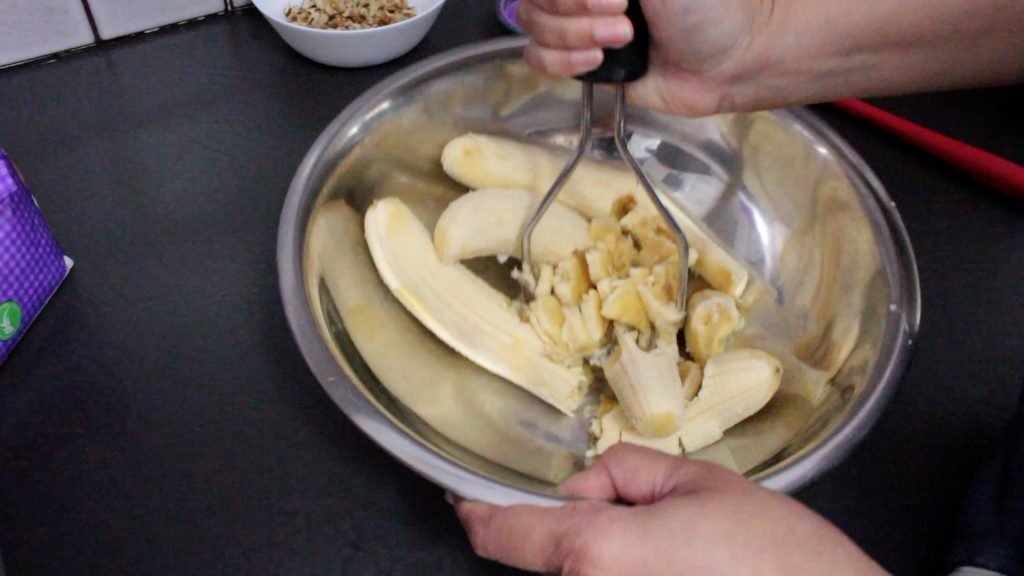 Next, add the sugar and oil and mix thoroughly.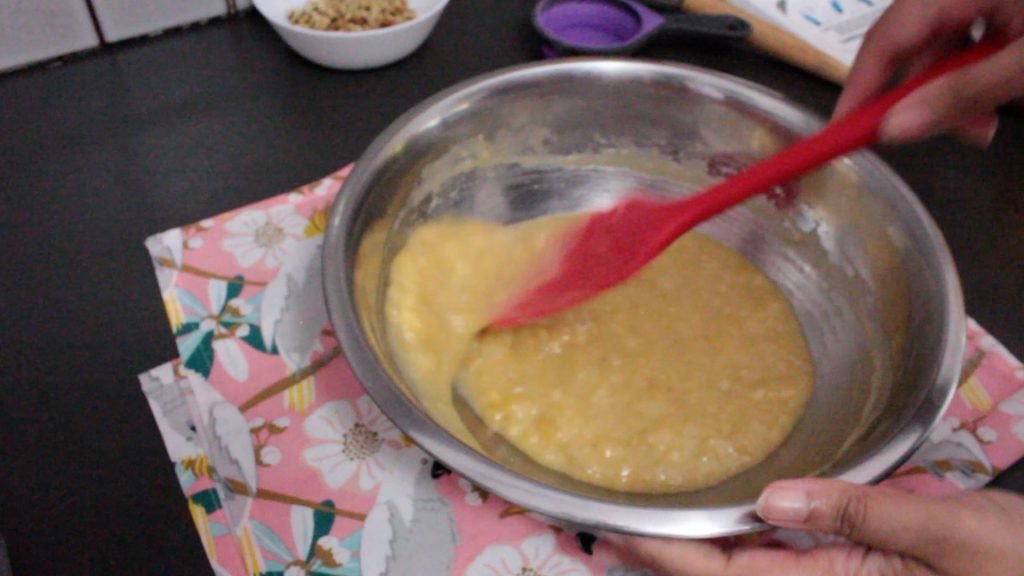 Now, add the flax egg and vanilla and mix through.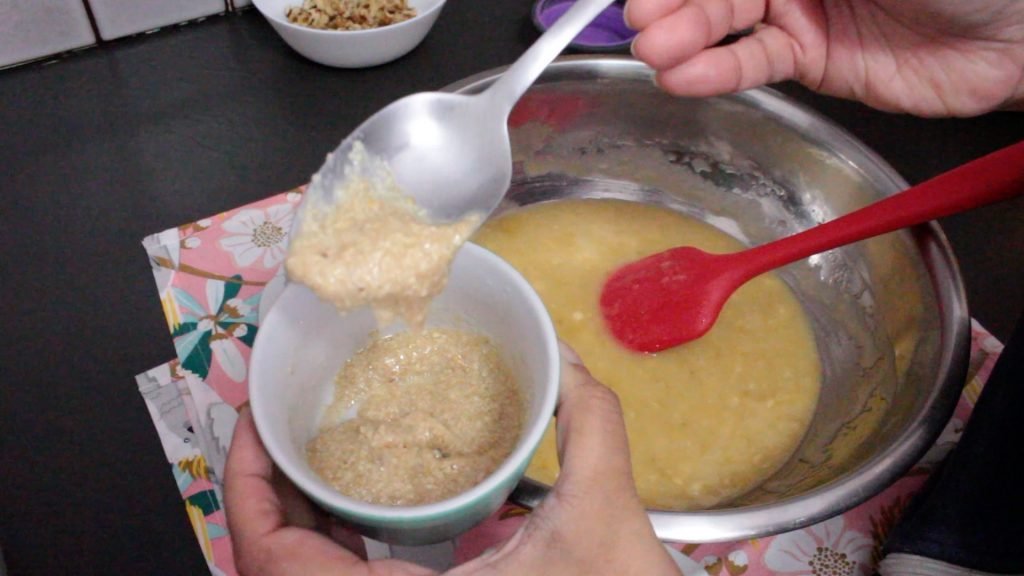 Add the dry ingredients and fold through.
Lastly, fold in the walnuts.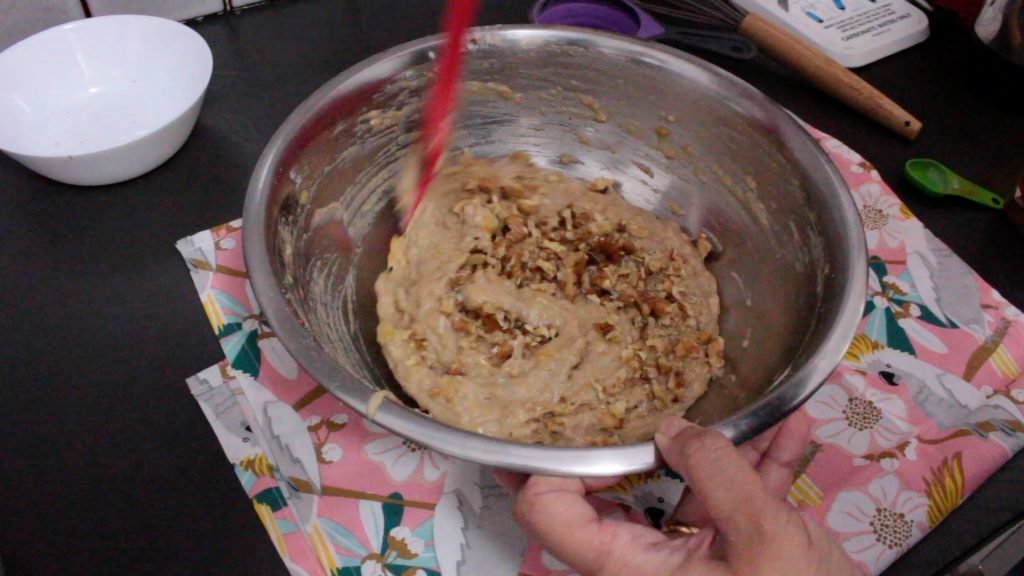 Pour the batter into your prepped loaf tin and bake.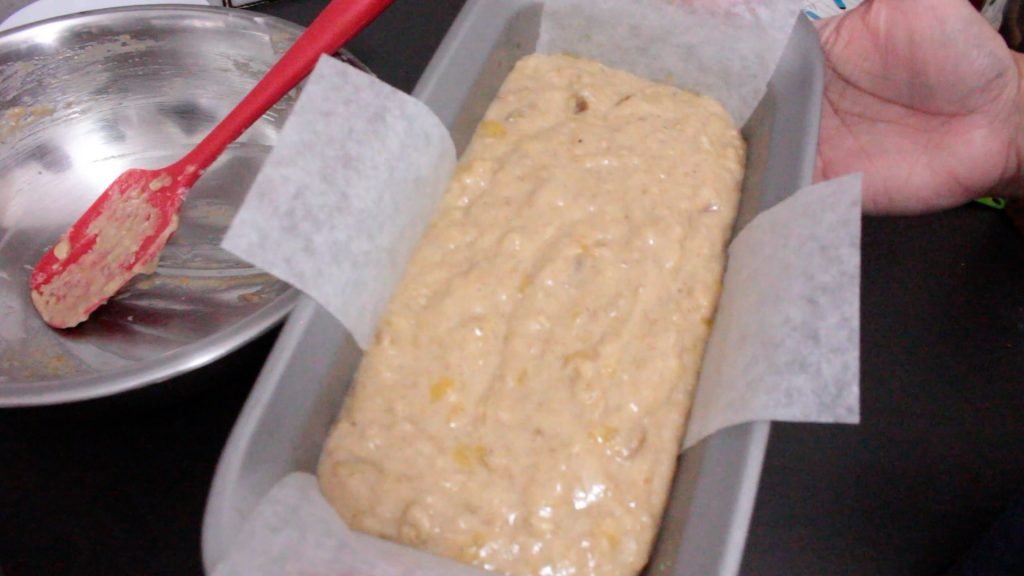 That's it. Now you've arrived at the hardest part of the recipe, the waiting. You sit back, wait for your banana bread to bake and then wait for it to cool completely before cutting into it.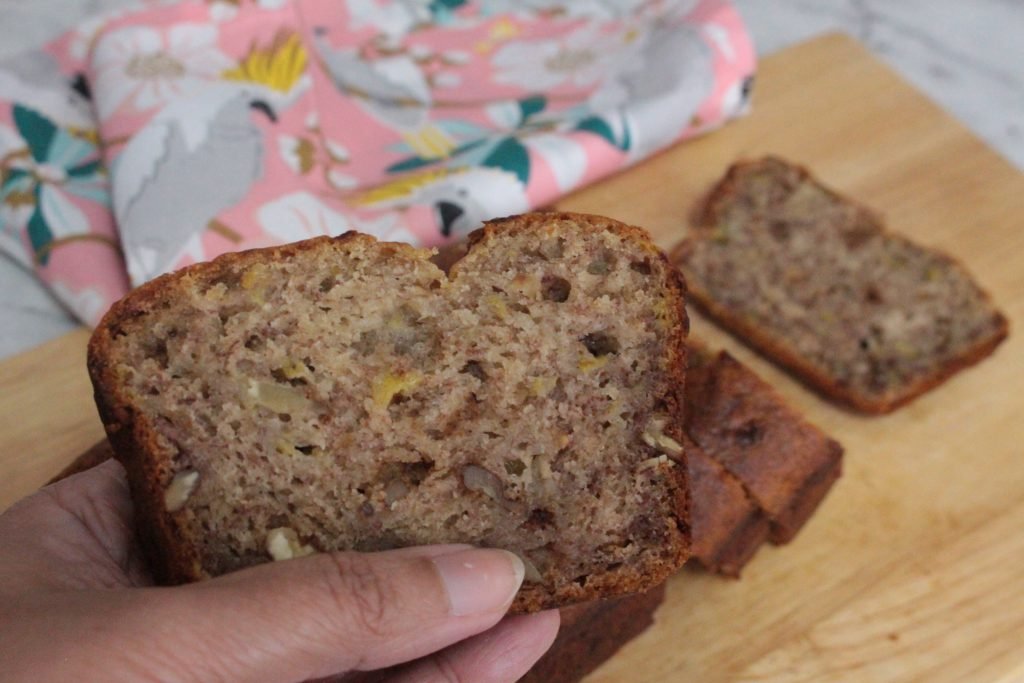 So if you have a bunch of bananas on your kitchen counter, that have passed their prime, don't let them go to waste. Make this delicious banana bread. If you're buying bananas especially for this recipe, make sure they've ripened well. They should have a few black spots on the skin, it means they'll be sweeter and add better flavour to your banana bread. If they haven't reached that stage yet, I would highly recommend leaving them on the counter for a couple of days before making this recipe.

I really hope you try this recipe out. If you're not a fan of walnuts, you can leave them out. If you'd like to add a little decadence to your banana bread, add some chocolate chips to it. Either way, I promise you, this is the only banana bread recipe you'll ever need.

Even if you don't necessarily follow a plant-based diet, you will love it. You wont miss the eggs and the butter one bit.

Let's head on over to the recipe now, shall we?
Vegan Banana Bread
Total time
1
hour
10
minutes
This Vegan Banana Bread recipe is a simple, one bowl recipe which results in a moist, spongy and delicious Banana Bread.
Ingredients
3 large ripe Bananas

1 tbsp flax meal

2/3 cup sugar

1/4 cup oil

1 tsp Vanilla

3/4 cup all-purpose flour

3/4 cup whole-wheat flour

1/8 tsp salt

1 tsp baking powder

1/2 tsp baking soda

1 tsp cinnamon powder

1/2 tsp nutmeg powder

1/2 cup walnuts, roughly chopped
Directions
To make the flax egg, in a small bowl, mix 1 tbsp flax meal with 3 tbsp water at room temperature. Stir well. Refrigerate for about 10-15 minutes.
Preheat your oven to 180ºC.
Line a loaf with with baking paper and lightly grease it.
In a large mixing bowl, peel and mash the bananas.
Add the sugar and oil to the bowl and mix thoroughly.
Add the flax egg and the vanilla and mix well.
Add the dry ingredients (the flours, salt, baking powder, baking soda, cinnamon powder and nutmeg powder). Lightly mix the dry ingredients and then incorporate it with the wet ingredients using the cut and fold technique. (Refer to the recipe video for a demonstration.)
Lastly, add the chopped walnuts and gently fold through till they have distributed evenly, taking care to not over-mix the batter.
Pour the batter into the prepared loaf tin and bake for 40-50 minutes or till a skewer pierced through the centre of the loaf comes out clean.
Cool completely before slicing.

Enjoy!!!
Recipe Video