I have made banana bread once, a really long time ago, and, I remember that I liked it. That recipe, however, has met with some serious competition. I recently came across a recipe at
Everyday Art
that claimed it was the best banana bread ever. So I read through it. It sounded a little different from the one I'd used and had a little extra that I thought would be a delicious addition to the loaf. Now luckily for me, I happened to have a few bananas that were a bit past their prime, and were begging to be used. So when I came across this recipe, I knew what the bananas were destined for. I also happened to have a box of wheat bran in the kitchen and I've been waiting for an opportunity to try it out. So that's exactly what I did last evening. I had just finished baking some fruit cake for a wedding order for this weekend (more on that later) and decided to bake the loaf so that we could try it out for breakfast this morning. The only reason I say breakfast this morning, is that it was about 11 at night by the time the loaf came out of the oven and it needed to cool a little. Trust me, waiting for morning to arrive was the most difficult part of putting this loaf together. This is a no-fuss recipe that you can put together in about 10 minutes and have a gorgeous loaf out of the oven in an hour, and don't forget the aroma wafting through your kitchen; its to-die-for.
So this morning, I'm happy to report that we enjoyed one of the best versions of banana bread I've had so far. This recipe is definitely a keeper. It has a bunch of healthy ingredients in it which makes it a much healthier version of banana bread. I think next time, I'm going to throw in some chopped walnuts. I left it out this time as it was really late and yea, I was a little lazy **embarrassing, I know **.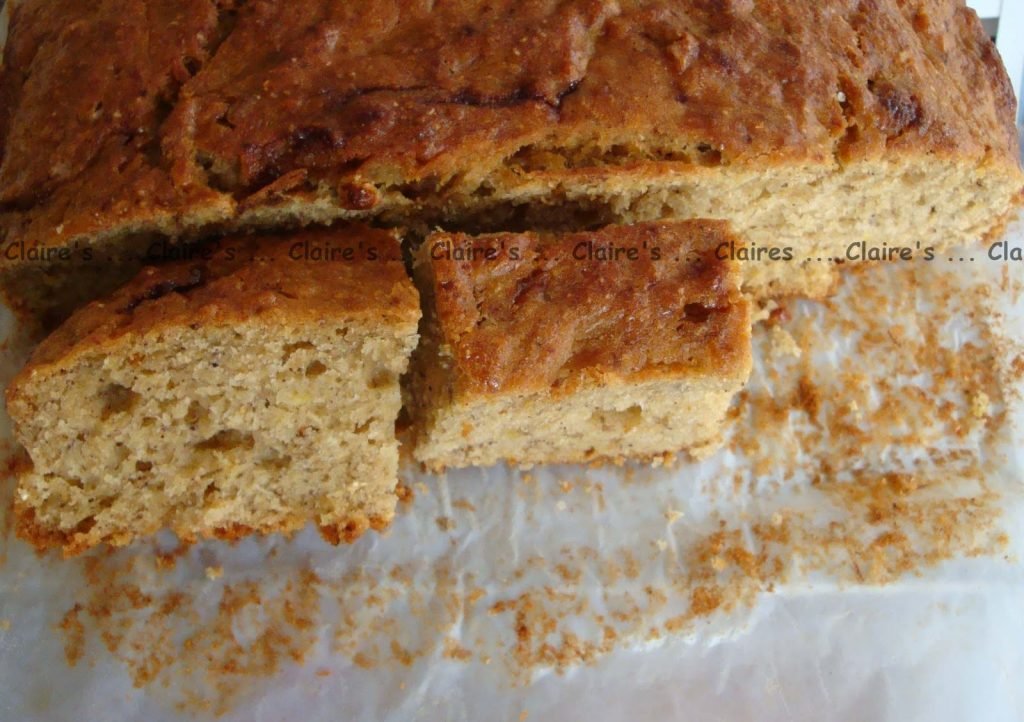 Banana Bread
(Makes 2 loaves)
Adapted from: Everyday Art
1/3 cup butter, softened not melted
2/3 cup sugar
1 tsp. lemon juice (The original recipe calls for lemon zest)
4 ripe bananas, mashed
2 eggs
1 1/2 cup all purpose flour
2 1/4 tsp baking powder
1 tsp cinnamon powder
1/4 cup wheat bran (The original recipe calls for wheat germ. I didn't have any so I used the bran. It turned out great.)
Preheat oven to 170°C. Grease 2 loaf tins.
Mix the butter and sugar with the lemon juice or rind till light and fluffy.
Add the bananas and eggs and mix well.
Mix all the dry ingredients in a separate bowl and then add this mix to the wet ingredients.
Work fast to mix all the ingredients together till well blended.
Pour batter into the greased tins and bake at 170°C for 50-60 minutes or till a skewer pierced in the center comes out clean.
Enjoy!
This recipe has been linked to –
What's Cooking Thursday
Decidedly Healthy or Horridly Decadent
Sweets for a Saturday