Is is just me or does it seem like time has been moving past at warp speed? I guess it's just me. I've been upto my ears with work, orders, prepping samplers etc. and am enjoying every minute of it. I just wish there were more hours in the day. There's so many ideas I can't wait to try out for this holiday season but such little time.
Anyway, today I find myself at yet another
SRC
reveal. I literally had to scramble about all day to get my post done in time. I try to not leave things till the nth hour, but this month really took its toll. Nevertheless, alls well that ends well. And end well it did. This month I was assigned a cute blog called Dancing Veggies (so much cuteness right at the start in the name itself). I was amazed at the variety of vegetarian food Amanda has on her blog. I'm always looking for ways to try and incorporate more meatless meals in our diet, so I was very excited. I have a list of things I'm itching to try like her Farmer's Market Quiche, Vegetarian Moussaka and her BBQ Pineapple Tofu Pizza to name just a few. I finally settled on her Mocha Muffins with chocolate chips, simply because you can't go wrong with chocolate and I happen to know that coffee and chocolate pair together nicely. I wasn't wrong, the flavors of these muffins were spot on. Not too sweet – just the way I like it, with the right coffee to chocolate ratio. I really enjoyed these and I know I'll be making them again with just one change, I found my batter a little dry and so eventually after baking, the muffins were soft and moist on the inside but crusted on top. I guess there's something I didn't do right. Hop on over to Amanda's blog to see what they should look like. I think I'll up the moisture content next time by adding some yogurt or buttermilk and see if that helps. I will update this post once I do that. All said and done, I really liked these muffins. I think I'd be able to have about 2 or 3 of them in one sitting with a nice tall glass of milk.Yummy.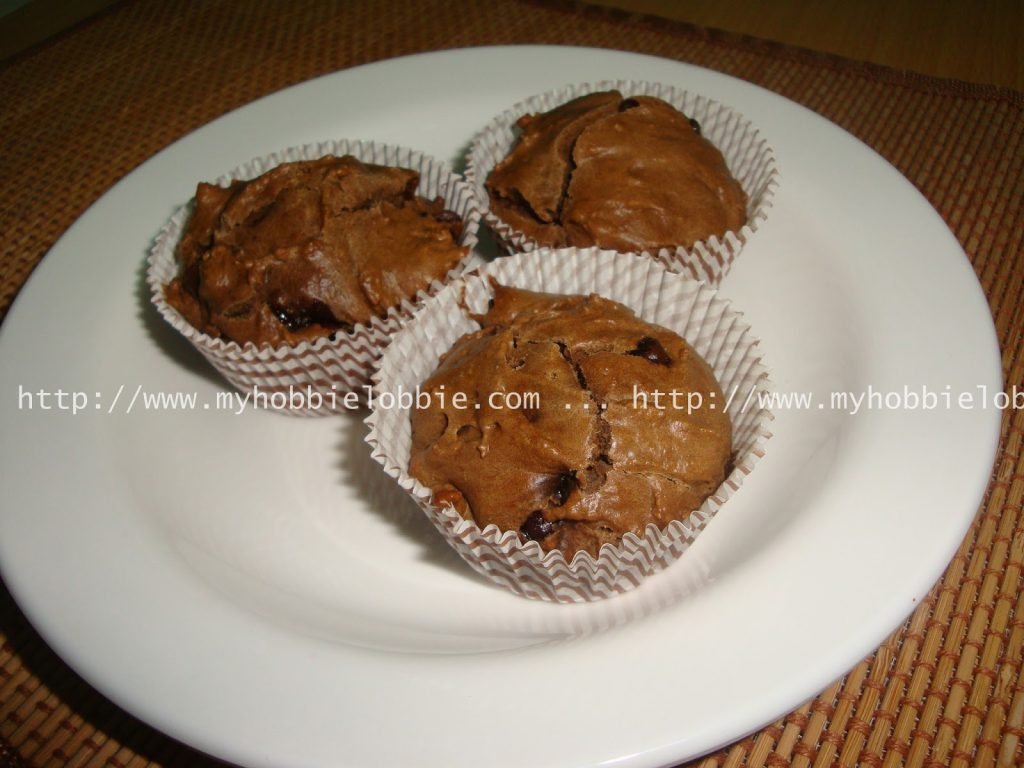 I love the look of these brown swirly striped cupcake liners I managed to score with great difficulty. Here's what the inside looks like –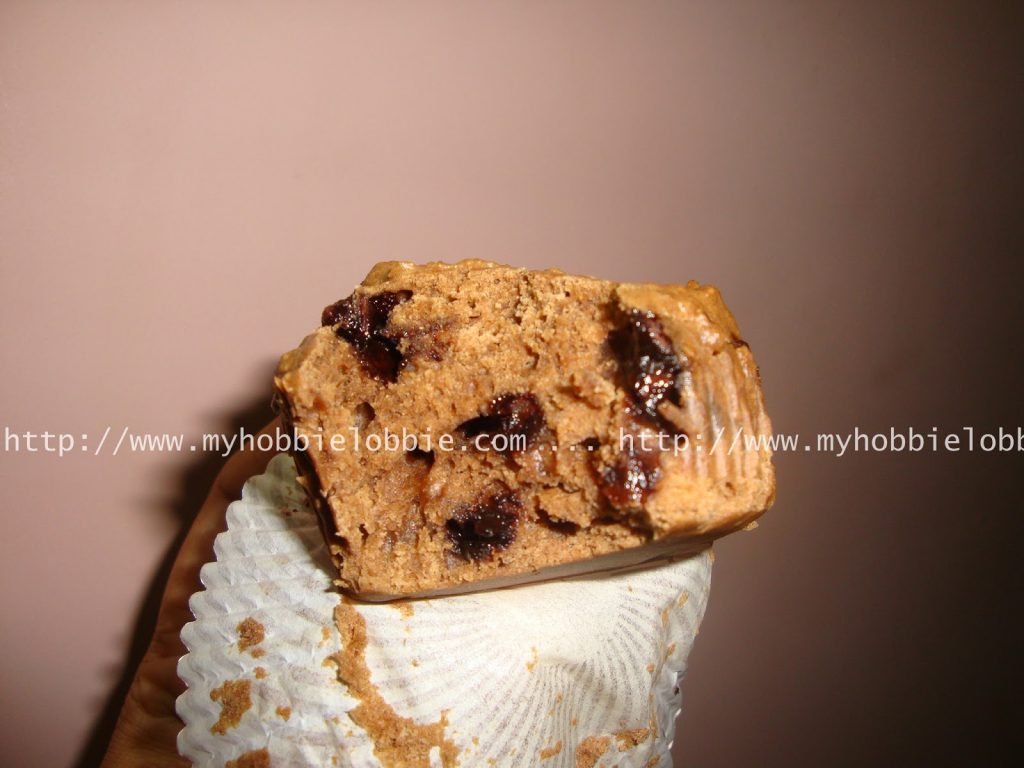 Mocha Muffins
Yields 12
2 cups all purpose flour
1/4 cup unsweetened cocoa
2 tsp baking powder
1/4 cup coffee (I used instant coffee and made it fairly strong)
1/2 cup butter, melted
3 eggs, lightly beaten
1/3 cup sugar
1/2 cup chocolate chips
Preheat the oven to 170ºC and line a muffin pan.
Mix the flour, cocoa and baking powder in a mixing bowl.
Add the rest of the ingredients, except the chocolate chips. Mix well till just incorporated.
Stir in the chocolate chips.
Spoon the batter into the lined muffin tin and bake for about 12-15 minutes.
Enjoy with a tall glass of milk.
document.write('
I was just thinking back about my previous posts and experiments in the kitchen and what struck me was that a great many of them actually happened because of lack of availability of store bought options in India. Needless to say, I don't need an excuse to make things from scratch at home, I actually prefer it that way so that I know exactly what I'm eating. Having said that, sometimes its nice to have the store bought variants to compare with. This time around though, it wasn't going to happen since we don't get girl scout cookies here. I've been drooling over posts of these treats popping up all over the place now and then and finally decided to try them out myself. This recipe for thin mints is perfect to start of with, since it uses store bought Ritz crackers and so is fairly simple and quick to put together. Now, finding Ritz crackers itself it an impossible task here, but we do get a local variant called Monaco crackers and that's what I used today.
Nothing could be simpler than making these treats. But the end result is so satisfying. You get the subtle mintiness from the dark chocolate and the crunch from the crackers and all in all, I think its a fantastic combination. I know I'll be making these often.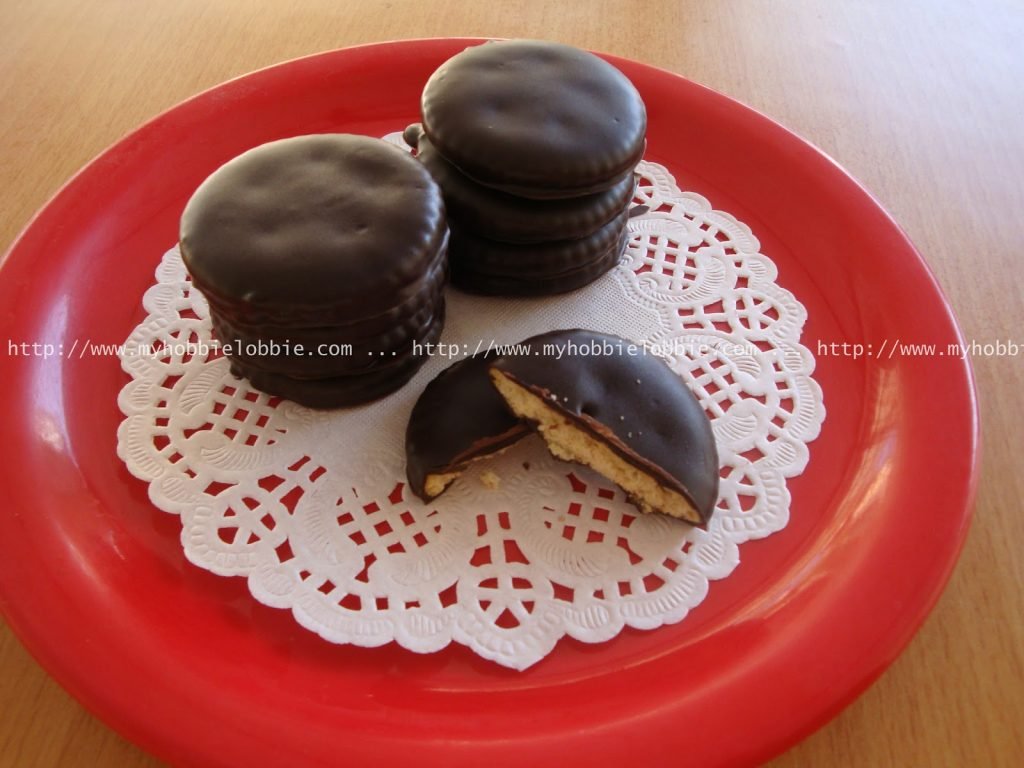 Thin Mints
Recipe from: Averie Cooks
Makes a dozen
120-150g good quality dark chocolate
A few drops of peppermint extract (Its fairly strong, so start with a couple of drops and add gradually till you get the strength of flavor you're looking for)
12 crackers (Ritz / Monaco)
Melt the dark chocolate in a double boiler.
Add the peppermint extract and stir well. Taste and adjust flavoring if needed.
(Note: If you accidentally add too much extract, you can still salvage the chocolate, simply add more melted chocolate to the bowl and mix. This should dilute the flavor.)
Dip the crackers in the chocolate and lift up using a fork. Let the excess chocolate drip off.
Place on a sheet of parchment paper and refrigerate for about 20 minutes to set. Alternatively, you could also leave these to set at room temperature.
Enjoy your very own almost homemade Thin Mints.
Don't forget to stop by and check out what the others have brought to the table for Week 6 of our 12 Weeks of Christmas Treats series, hosted by Brenda of Meal Planning Magic.