I haven't been blogging too much during the last month. Here's why –
My husband's sister got married last weekend and among the tonnes of things that needed to be done, here's the bouquet I made for her.
I also made the wedding cake with consisted of a 9″ Madeira cake and 18 mini cakes with the butterfly theme and to go with their theme colors –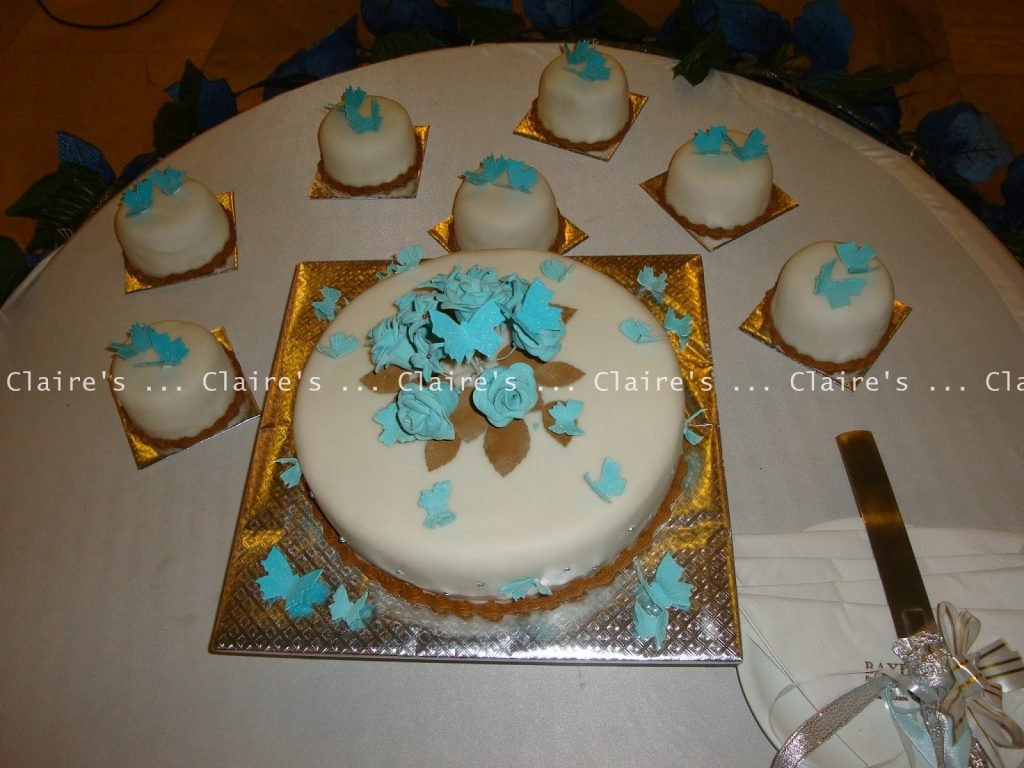 Since this is now done with, we're back to business as usual. Look out for some fun treats to come.
Psst… I've also been working on a few crafts that I'm eager to share with you in a few days.
Here's a glimpse of the latest wedding cake I worked on. All I knew is that I had to work with the commonly found shade of purple. Without having much to go with, I decided to use some of these lilies that I personally think look really pretty.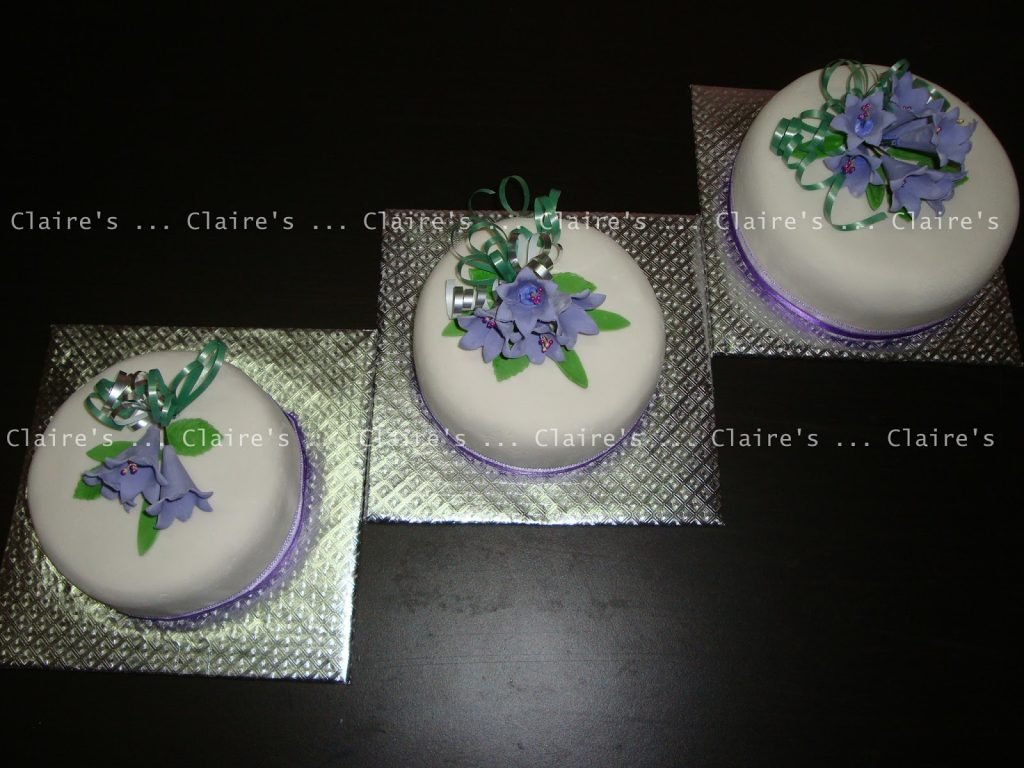 I just wanted to share a picture of my latest cake, a 3-tier Calla Lily theme cake. I had fun creating this cake. I think that next time, I'll vary the sizes of the flowers and add a touch of lustre dust to it to brighten it up.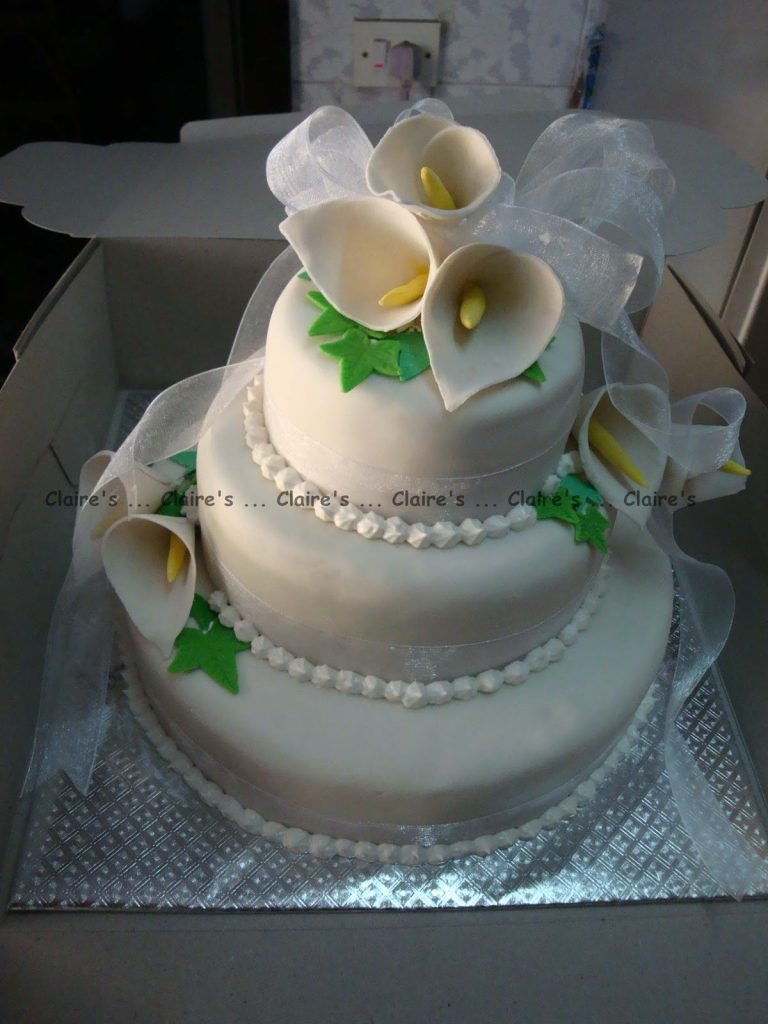 I've been busy … really busy. I haven't been able to devote as much time as I'd have liked to cook, bake and blog. But I've been having fun working on my latest project. I just completed an order for some bridal flowers. Needless to say, I had some help from my very talented sister-in-law, Maria, who made completion of this last minute order possible. Here's a peek at the stuff we made.
We made 1 of this bouquet –
1 of this bouquet –
1 of this basket –
1 of this coronet –
22 of these buttonholes –
3 of these buttonholes –
1 of each of these buttonholes –
All this came together in about 4 days. Thats how rushed this order was. If you are planning a wedding and intend getting flowers made, please contact your vendor well in advance. The sooner the better. Please.
I have tons of more stuff to share. Stay tuned.
This post has been linked to Thrilling Thursdays @ Paisley Passions