Hello all! Welcome to the June edition of the
SRC
. Is it really June already? Wow! This year seems to be flying by at record speed. But it is always exciting, prepping and posting for reveal day. This month I was assigned Laura's blog "
Mother Would Know
". This month things were a tad different for me. I knew which recipe I was going to make in less than five minutes after I received my assignment. I think for me that's a new record. How did that come about? I saw a recipe that I'd wanted to try for a very long time about 4-5 years ago. It was almost an obsession. But due to non availability of the core ingredient, I had to focus on other recipes instead. A lot has changed since then. We moved to a different country on another continent and are thrilled to call it home. This lovely land comes with so much diversity, it threw open a whole plethora of ingredients to play with.
It all started when during one episode of Masterchef Australia, I saw a participant make an avocado chocolate mousse. Since then I've always wanted to try it out. So when I saw Laura's recipe for Avocado Chocolate Mousse, I knew I had found the one. Previously I had no access to avocados. Now I do, so that was one hurdle less for me. I pretty much had the rest of the ingredients in at hand so it was an easy choice for me. I am also very eager to try a few other recipes from Laura's blog, like these Individual Strawberry Shortcake Biscuits, these delicious Cronuts, these indulgent Nutella Espresso Cookies, an intriguing Apricot Hamantaschen and her Granita.
For now, lets talk about this Avocado Chocolate Mousse shall we. My husband is a big fan of chocolate mousse – a great big one! This version is quick and easy to make and has a fantastic texture just like the original version and can be served up almost immediately. This recipe is fantastic if you want to whip up a delectable dessert for last minute company. Or if you don't care for the egg in a mousse. Yes, you heard me. This is an eggless chocolate mousse. I added a little brandy at the very end and mixed it through for an adult version of the dessert. But you can leave it out if you are going to be serving it to children. Or go wild and think of the number of variations you could come up with by substituting the brandy with your favorite liqueur.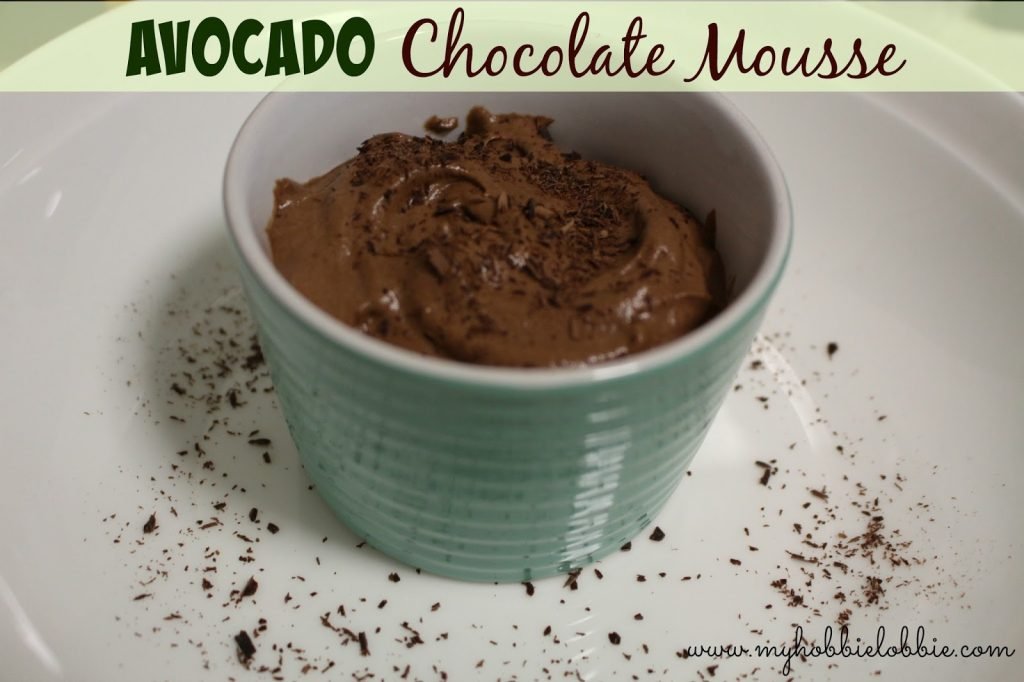 Avocado Chocolate Mousse
Serves 4
1 ripe avocado
1/3 cup unsweetened cocoa powder
1/2 cup dark brown sugar (the original recipe calls for light but I didn't have any)
2 tbsp semi sweet chocolate, melted
2/3 cup milk
1 tsp vanilla extract
2 pinches of salt
1/2 cup heavy / whipping cream
1 tbsp brandy
Place the chocolate in a heatproof bowl over a bigger bowl of simmering water. The small bowl should sit snugly over the bigger bowl of water but not make contact with the water. (This is what they call the double boiler method.)
Whip the cream in a separate bowl till stiff peaks form.
In another bowl mix the avocado, cocoa powder, sugar, melted chocolate, milk, vanilla and salt. Use an immersion blender and blitz till you are left with a smooth, luscious pudding-like consistency.
Gently fold the cream through the chocolate mix till incorporated well. Do not overwork the mix or you will loose all the lightness in the cream.
At this stage, I added the brandy and gently folded through.
Cover and refrigerate. You could also portion out the mousse into individual portions and cover the bowls and refrigerate.
Since most of the ingredients used are at a cooler temperature anyway, you should be able to serve this mousse very soon.
Top with berries of your choice, if desired.