I don't know what I'm most excited about – the
SRC
reveal, this 2-minute cake, the Nutella in it or that it uses just 4 ingredients. It's safe to say that I'm super happy with this recipe. For this month's SRC assignment I had Cathleen's blog,
A Taste of Madness
. Picking a recipe for this month's reveal was particularly tough. Cathleen loves baking and is a big fan of anything covered in chocolate, in a nutshell. After spending some time going through her blog, I think we could become good friends. I know we like the same kind of food. How do I know that? Its simple really. I wanted to make (almost) every single recipe I came across on her blog. Seriously, go over to Cathleen's blog and check it out. You can thank me later 🙂 With great difficulty I narrowed my choices for this reveal down to her
Coconut Oatmeal Cake
,
Homemade Caramels
, this crazy
Smores Brownie Pie
, these Gooey
Cinnamon Squares
and the
Nutella Mug Cake
. After a lot of deliberation, serious deliberation, the Nutella Mug Cake won.
4 ingredients, a quick stir and 2 minutes later, your kitchen will smell amazing and you'll have a little mug of deliciousness in the form of this cake ready. This recipe was really the obvious choice for this reveal when I think of it, atleast subconsciously. My first mug cake recipe – this 2-minute Chocolate Mug Cake is one of the more popular recipes on my blog. And I know why. The appeal of instant gratification is hard to turn down. So if you lurve your Nutella, treat yourself to this Mug Cake.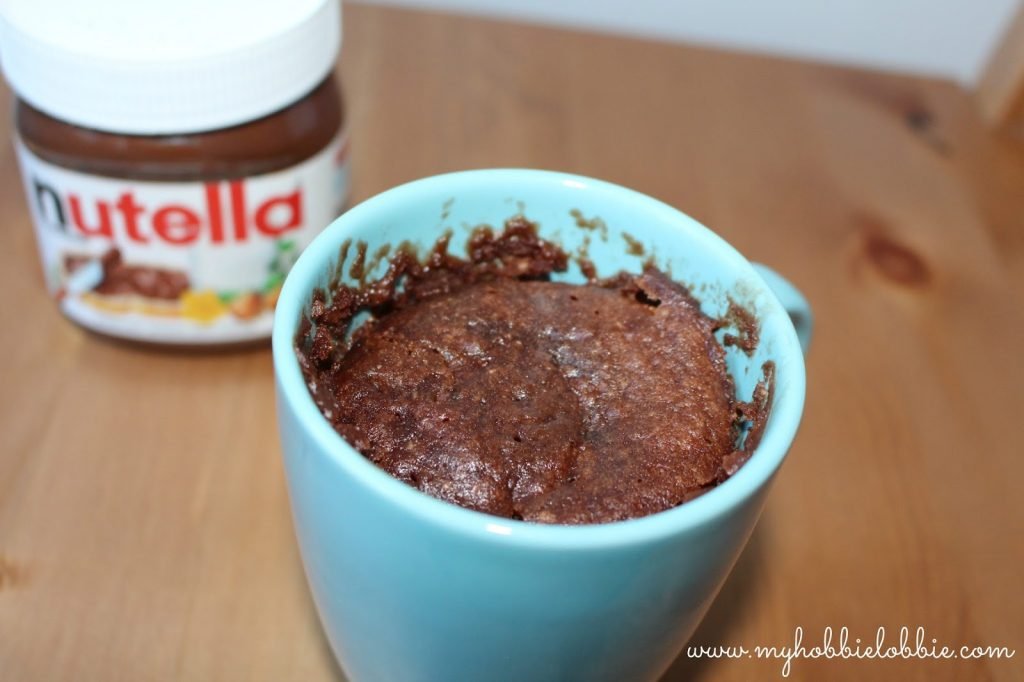 2-minute Nutella Mug Cake


4 tbsp all purpose flour
1/4 tsp baking powder
1/4 cup Nutella
3 tbsp milk
Whisk all the ingredients together. I find it easiest to whisk everything together in a bowl.
Pour the batter into a microwave safe mug.
Microwave for about 90 seconds and see if its done. If its not done, microwave in 30 second increments as needed.
Enjoy!!!