Hello lovelies!
I'm in a particularly good mood today. I know it's a Monday and I'm not usually a Monday person. It probably has something to do with the fantastic beach day we had yesterday. The hubby and I drove down south of Sydney and stopped at Thiroul beach for the day. The weather was just beautiful and water was amazing. Such a stark contrast to the scorchers we've been having the past few days. It was pure bliss. I simply love that part of NSW. Have you been there? I'd love to know what your favorite spots are? For all you beautiful people that are still dealing with winter, here's a little sunshine coming your way 🙂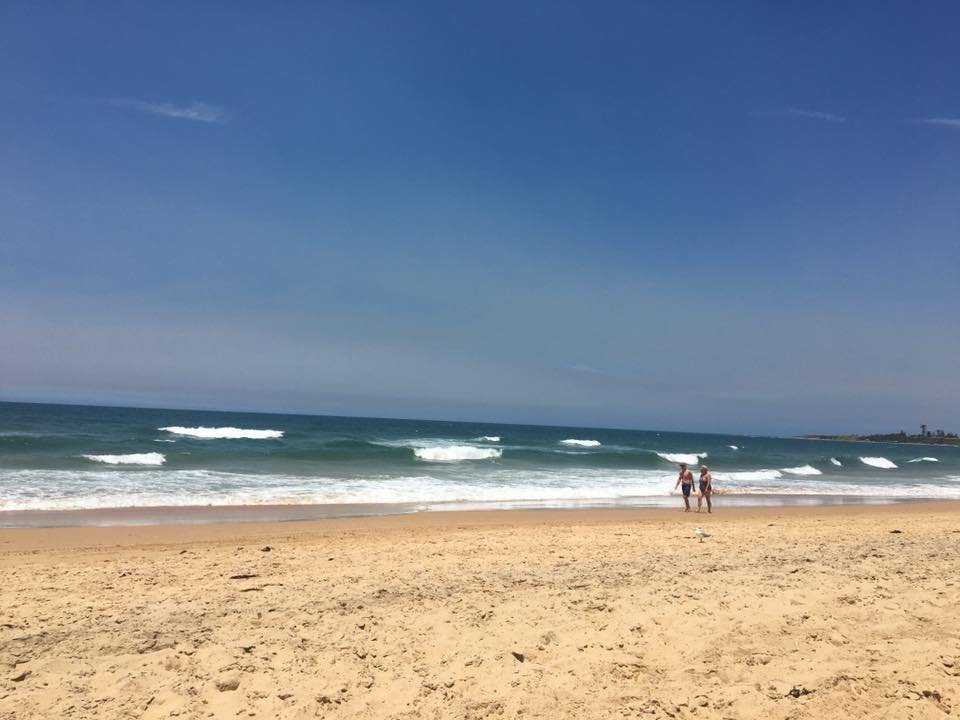 Speaking of sunshine, today's recipe is just like a little sunshine on a plate. It's a sweet potato mash. I love sweet potatoes. I almost always make these Baked Sweet potato fries. But at times I also just boil them with a pinch of salt till tender and snack on them, or roast them, or if I'm feeling a little indulgent, whip up a batch of these Sweet Potato Brownies. But last week, when I wanted to use up a sweet potato, it was just too hot to switch the oven on. So I decided to try making a mash. It was as easy and quick as a regular batch of mashed potatoes, but just a touch sweet and a little savory at the same time. It was glorious. I might just like a Sweet Potato Mash a little more than I like a regular mash.
So, if you haven't yet tried a sweet potato mash, don't wait any longer. Get your hands on a sweet potato and get to work. You won't regret it.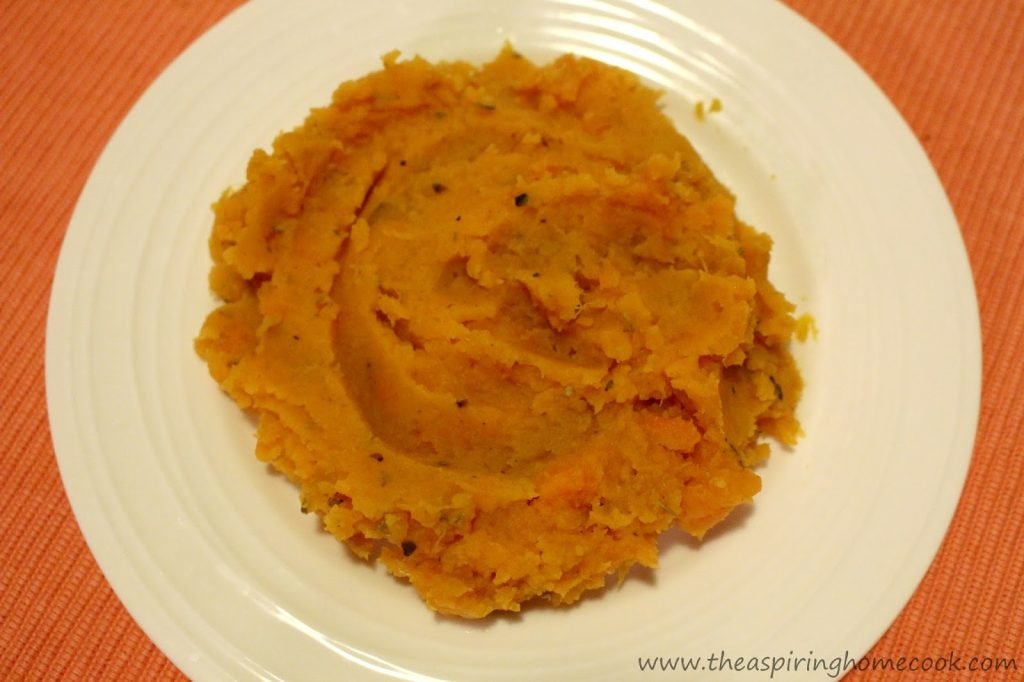 Sweet Potato Mash
Recipe from: Cooking Light
Serves 4
1 1/2 pound sweet potatoes (about 650-700g)
1 1/2 tbsp butter
1 tbsp extra virgin olive oil
A large pinch of dried thyme or 2 tsp chopped fresh thyme, or to taste
1/4 cup milk
Salt, or to taste
Freshly crushed black pepper, to taste
Peel and cube the sweet potato. Place the potato in a large pan with about 1/2-1 tsp of salt and water till it reaches about 2 inches above the level of the potatoes.
Bring to a boil and simmer till tender. This usually takes about 15-20 minutes depending on the size of the pieces.
Take off the heat, drain and place the potatoes back in the pan.
In another little skillet or pot, heat the olive oil and butter over medium heat. Cook till brown and fragrant. Be alert as this can burn quick.
Once it has browned, take off the heat and stir in the thyme.
Add the milk, salt and pepper to the hot sweet potatoes and mash till it reaches the desired consistency.
Now drizzle the browned butter mix over and stir through the mash.
Garnish with some more crushed black pepper or thyme leaves as desired.
Enjoy!!!
I served this up with some Eggplant patties and a Lemon, Sun-dried Tomatoes and Almond Quinoa Salad for dinner.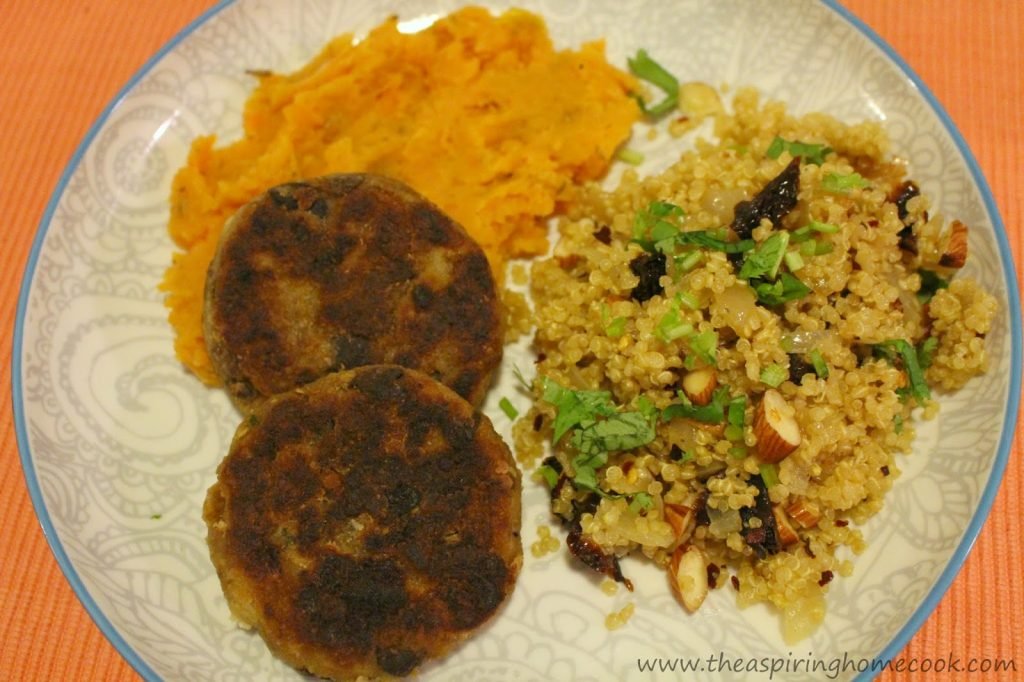 Find the other recipes to make this meal here –
Eggplant Patties
Lemon, Sun-dried Tomato and Almond Quinoa Salad