I love making chocolates at home. What better way to tell that special someone how you feel about them? Chocolate is so versatile, there's so much you can do with it. There's so many things that can be added to it like extracts, crystallized fruit, nuts, the list just goes on. Here are some pictures of the chocolates I've made in the past.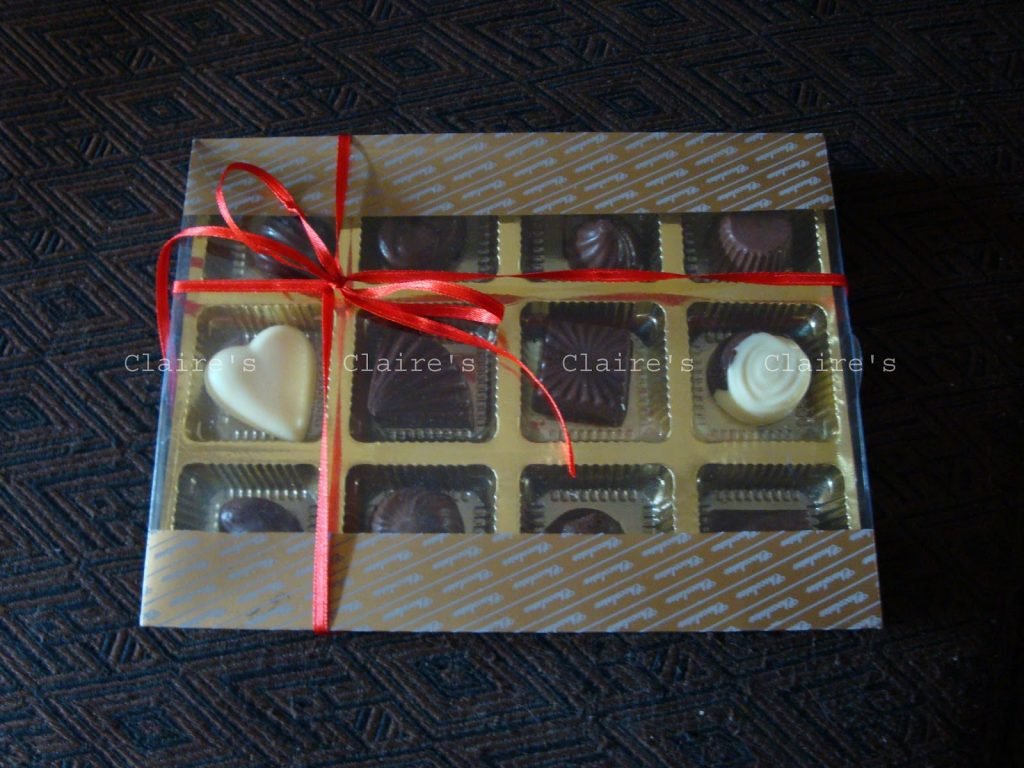 This is a box of 12 pieces of chocolate with one of each of these –
White chocolate
Dark and White Marbled chocolate
Marzipan centered chocolate
Coconut centered chocolate
Roasted Almond rocks
Praline chocolate
Rum N Raisin centered
Orange flavored chocolate
Mint flavored chocolate
Chocolate with rice crisps
Crunchy walnut bites
Cashew nut centered chocolates
These are just a few of the variants possible. Feel free to add your twist to it and try other combinations. What is your favorite?
Hope you had a love-filled V-day!