With the Holiday season done, I know a lot of us are trying to get back to regular eating habits. We're trying to eat a little healthier after all the Holiday indulgences. We've also had a family wedding in early January, so for us the indulgences have been a little more that usual this time around. Now that I'm back and mostly unpacked and back to business as usual, the focus is on healthier food.
I love trying out new recipes and cuisines. Now I know Mexican food is hardly a new cuisine, but for me, this was a new recipe. My ground beef recipe is a little more involved than this one. I love the simplicity of it. The method was a little different than what I was used to, but by the time this taco meat was ready, it looked and smelt great and tasted fantastic. I can guarantee this tastes so much better than any packaged taco meat that you buy from the store. And you know exactly what has gone into the pot.
You could, as the name suggests, use this in tacos, but since we are trying to eat healthier, we enjoyed this with some iceberg lettuce and a bean salad on the side. Who said healthy eating had to be boring or tasteless. This was healthy and delicious and is going to make quite a few appearances on our dinner table. I do hope you try it out too.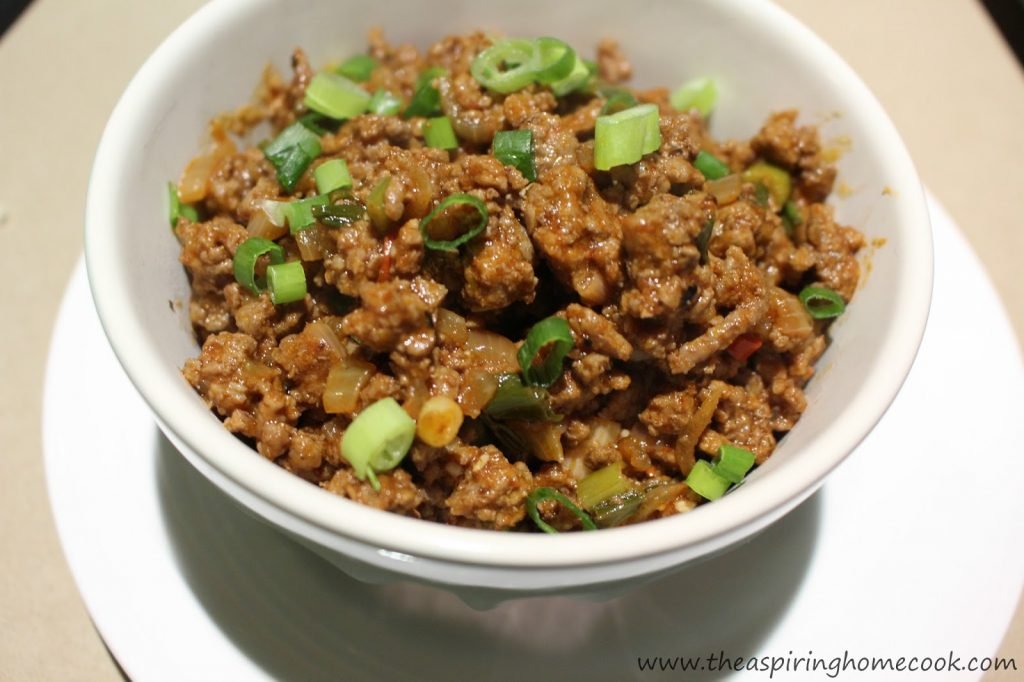 Homemade Seasoned Taco Meat
Recipe from: Premeditated Leftovers


1/2 kg lean ground beef
1 tbsp olive oil
1 cup onion, finely chopped
1/2 cup tomatoes, chopped
2 cloves garlic, finely chopped
1 1/2 tsp cumin powder
1 1/2 tsp chilli powder
1 tsp paprika
1/4 tsp salt
1/4 tsp crushed black pepper
1/2 tsp dried oregano
1 cup water
2 green onions, sliced
Heat the olive oil in a skillet over medium high heat.
Add the ground beef to the pan and cook the meat till it is browned and no longer pink. This should take about 4-5 minutes.
Now add the onions and tomatoes and cook for about 2-3 minutes or till the onions have started to soften.
Add the rest of the ingredients except the water and the green onions. Stir everything together and saute for a couple of minutes. By now all the spices should have started doing their job and should be fragrant.
Now add the water and bring the pot to a simmer.
Cover the pot and let it simmer for about 5 minutes.
Now uncover the pot and cook the meat uncovered till almost all the liquid has evaporated.
Take the pan off the heat and stir in the green onions.
Enjoy!