Today's post is bittersweet for me. Today is our
SRC
Group A reveal day – our very last one. I've been with this fun bunch a little over 5 years and every month this club has brought me great joy. I've had the opportunity to meet (virtually ofcourse) so many wonderful people and have been introduced to so many great blogs during the past five years, I don't think I would've found them on my own. But all good things must come to an end and here we are at the end of a great run.
For my last assignment, I got Emily's blog, Life on Food. Emily's blog is full of wonderful food. I had an almost impossible task of picking a recipe for this reveal. Go over and say Hi to Emily and tell her I sent you. While you're there check out the wonderful food on her blog. You will also see her gorgeous little baby there – absolutely precious. Here's probably what makes Emily my favorite person – she goes to Disney World every year. Yes, every single year. Someday, I hope to be able to visit every single Disney park there it to visit. It is on my bucket list. Anyway, back to Emily's blog. In the end, I narrowed down my endless list to these gorgeous Cheddar Bay Biscuits, these Chocolate Hazlenut Truffles, Chocolate Chip and Hazlenut Cookies with Sea Salt, Macaroon Blossoms, and this Coconut Rice Pudding, but in the end these Classic Blueberry Muffins won.
We're in the middle of spring at the moment, so everywhere I look I can see berries and that was one of the main reasons I decided to go with this muffin recipe. You can never have too many muffin recipes, can you? This recipe is perfect for summer and they make a great brekkie on the go. You know what else they'd be great for …. morning tea at work. These muffins are one of the best berry muffin recipes I've tried. They're packed with berries and have a beautiful crumb. At first, I was a little skeptical of the cinnamon in this recipe, but don't be like me. The cinnamon is subtle and you can barely tell its there, but it does wonder for the flavor of the muffin. I did add a little vanilla extract to the recipe but other than that stuck to the original. Thanks Emily for a fantastic blueberry muffin recipe.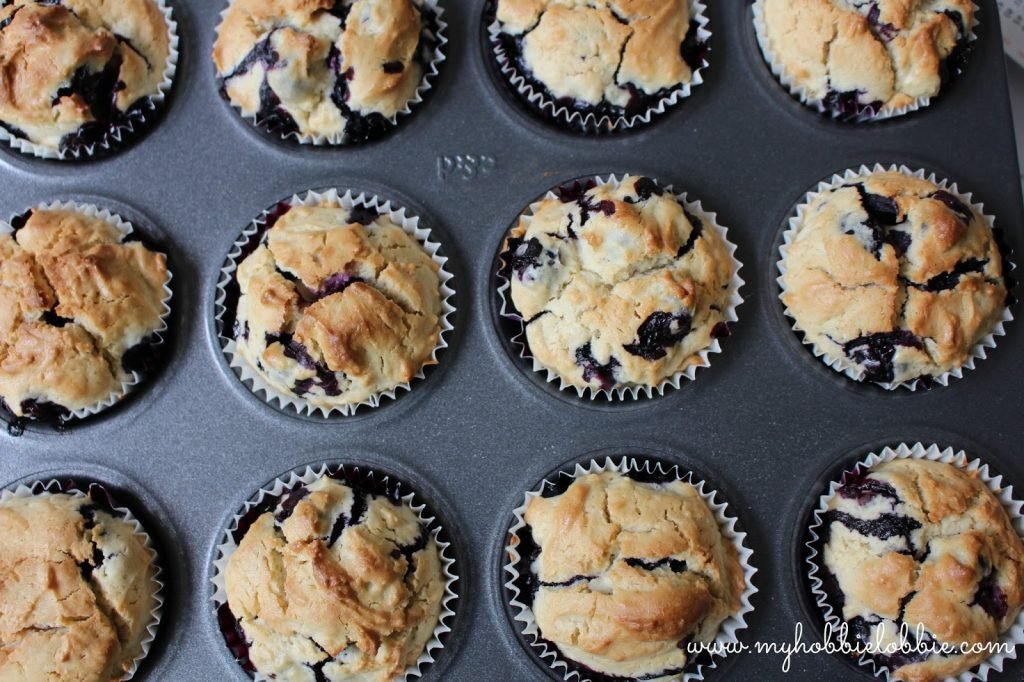 Classic Blueberry Muffins
Makes 12
2 cups all purpose flour
1 tsp baking powder
1 tsp ground cinnamon
1/2 tsp salt
1 egg
1 cup sugar
4 tbsp butter, melted and slightly cooled
1 1/4 cup sour cream
1 tsp vanilla extract
1 1/2 cup blueberries
Preheat the oven to 180º and line a muffin tray with paper liners or grease a tray.
In a mixing bowl, place the flour, baking powder, cinnamon powder and salt and whisk till combined.
Toss in the blueberries and make sure the flour mix coats them well and set the bowl aside. (This ensures the berries don't sink to the bottom.)
In another bowl whisk the egg till it has loosened. Add the sugar and whisk till you are left with a thick mixture.
Add the vanilla extract and combine.
Add the melted butter and whisk well to combine.
Lastly, add the sour cream and whisk until just combined.
Add the wet mix to the dry ingredients and gently fold in using a rubber spatula until just combined. The batter will be thick and you may see a few small dry flour spots. I found mine a little too dry so I added a couple of tbsps of milk and folded in gently. Take care to not overmix the batter.
Spoon the batter into the lined muffin tray.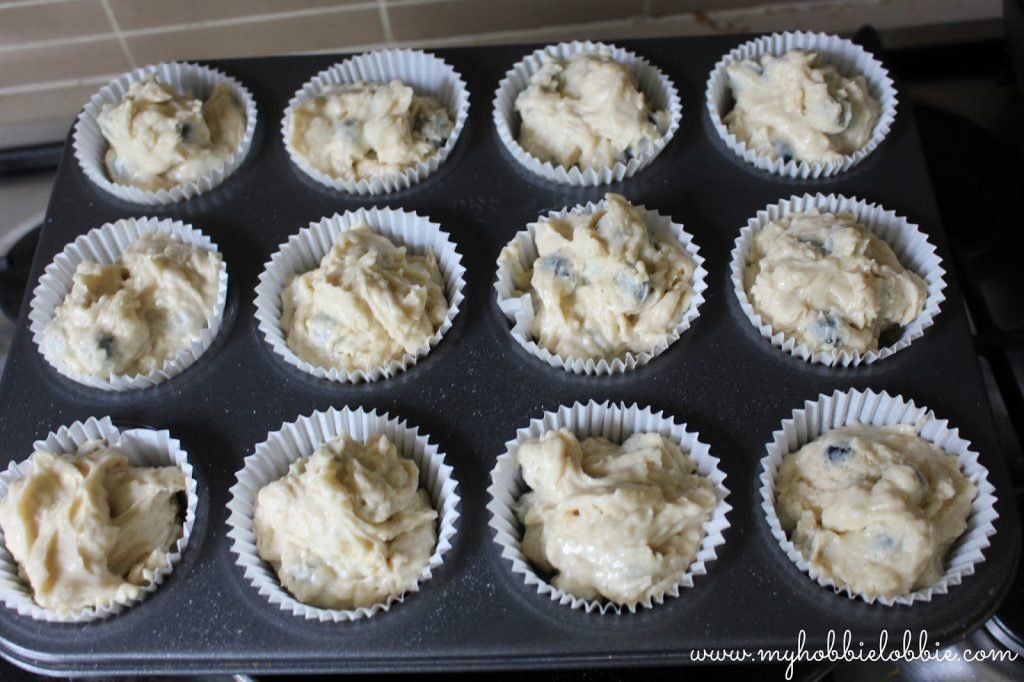 Bake till the tops are a light golden brown and a toothpick pierced in the center comes out clean, about 25-30 minutes.
Immediately move the muffins to a wire rack to cool and serve at room temperature.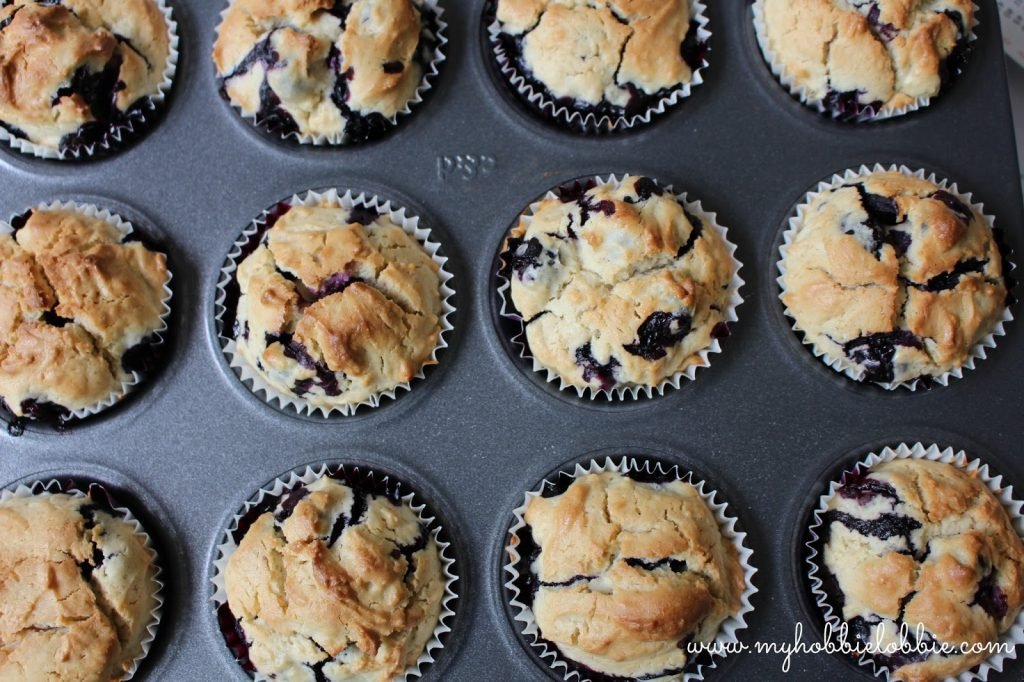 Store any leftovers in an airtight container at room temperature.