These little beauties have been popping up all over the place. Oh yes! Be it bridal flowers, party decor or just to have around your house, these crepe paper roses are very popular at the moment. You can make these in any colour of your choice and are not restricted to the time of year when roses are abundant or the natural colours they are available in.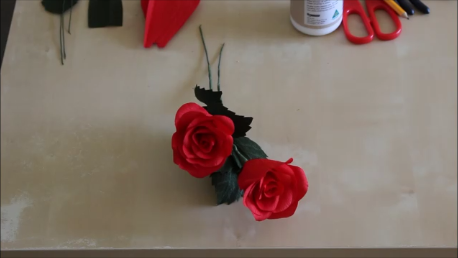 If you haven't tried your hand at it yet, here's a handy dandy video tutorial. You will be amazed at how simple it is to make these pretty flowers.
You can find the template for these flowers here.
And yeah, feel free to share this videos with your friends and other crafters that might enjoy it.