…. I'm back home after a 3-week long trip to India and it feels great to be back. I can't wait to try out some yummy Indian treats at home and share it with you. It may take a little while for that to happen. In the meanwhile, as I unpack, get through piles of laundry and dig my way out from under a mountain of emails and such, here's a quick, no-fuss recipe thats perfect for a weeknight or whenever you dont have much time.
You know I'm all for cooking and baking from scratch as far as possible. But, I like having a few cheats on hand for the days when I can't spend too much time in the kitchen or am too tired to. So a while ago, on two separate trips to my local Aldi store, I picked up these bad boys –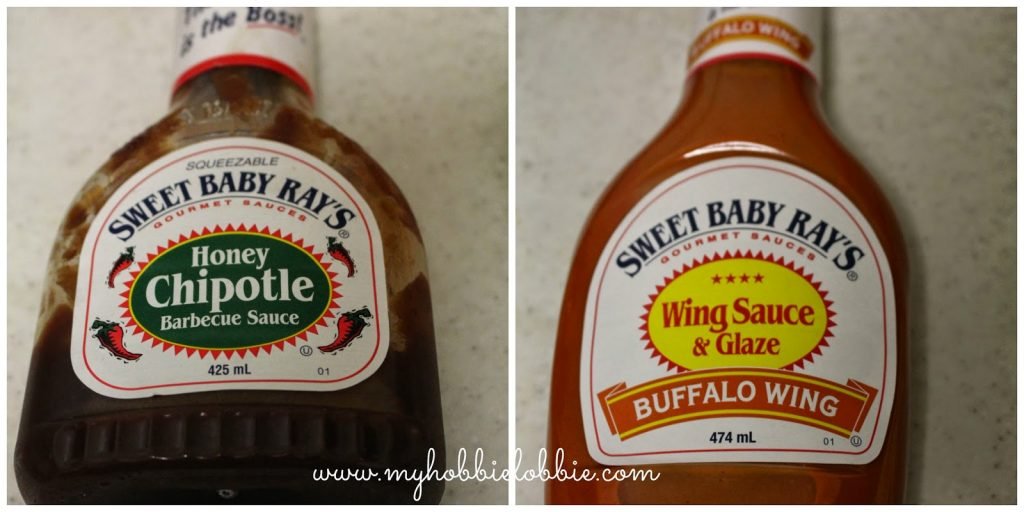 I'd picked up the Barbecue sauce a while back and loved it, so when I saw the Buffalo Wing sauce, I just had to try it out.
This chicken is super easy to put together, literally 3 easy steps – I use my trusty basic chicken marinade and let the drumsticks soak in all the flavour. Fry them in a pan with a little oil and toss with the sauce. Serve up with some salad and enjoy 🙂 I used 8 drumsticks, but you could easily reduce or increase quantities. This time around I used drumsticks with the skin on. You could use skinless drumsticks if you prefer.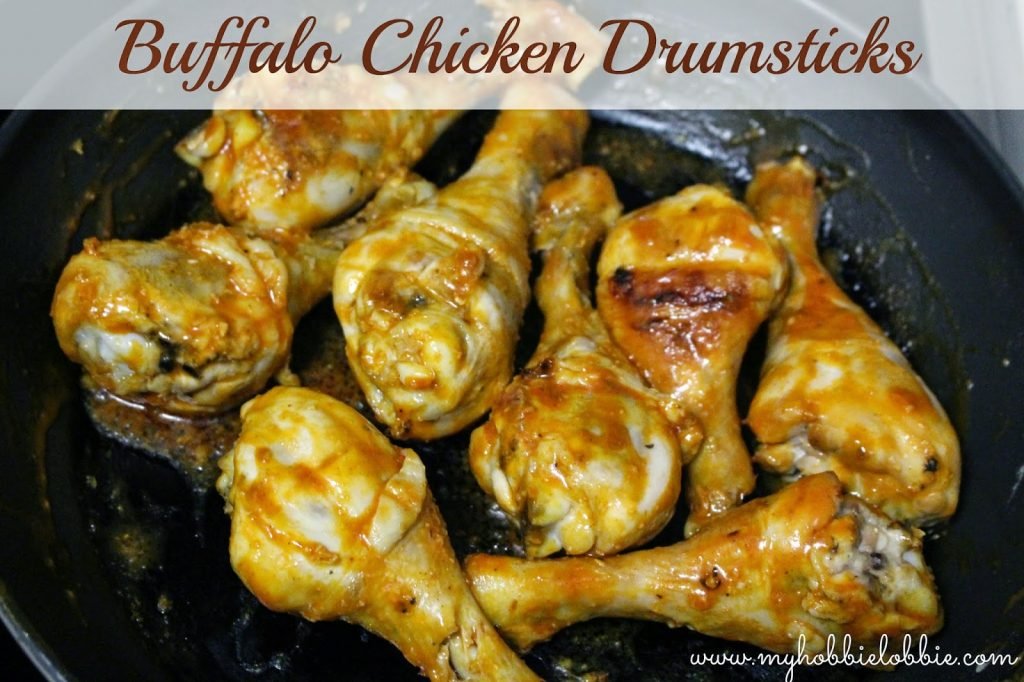 Buffalo Chicken Drumsticks
8 chicken drumsticks
Salt, to taste
Black pepper, freshly crushed to taste
Lime / lemon juice, to taste
1 tsp ginger paste
1 tsp garlic paste
1 tbsp oil
Buffalo / Barbecue sauce, to taste
Mix the salt, pepper, lime juice, ginger and garlic paste.
Add the chicken to this and toss well.
Leave to marinade for about half an hour.
Heat oil in a pan.
Fry the chicken pieces till done.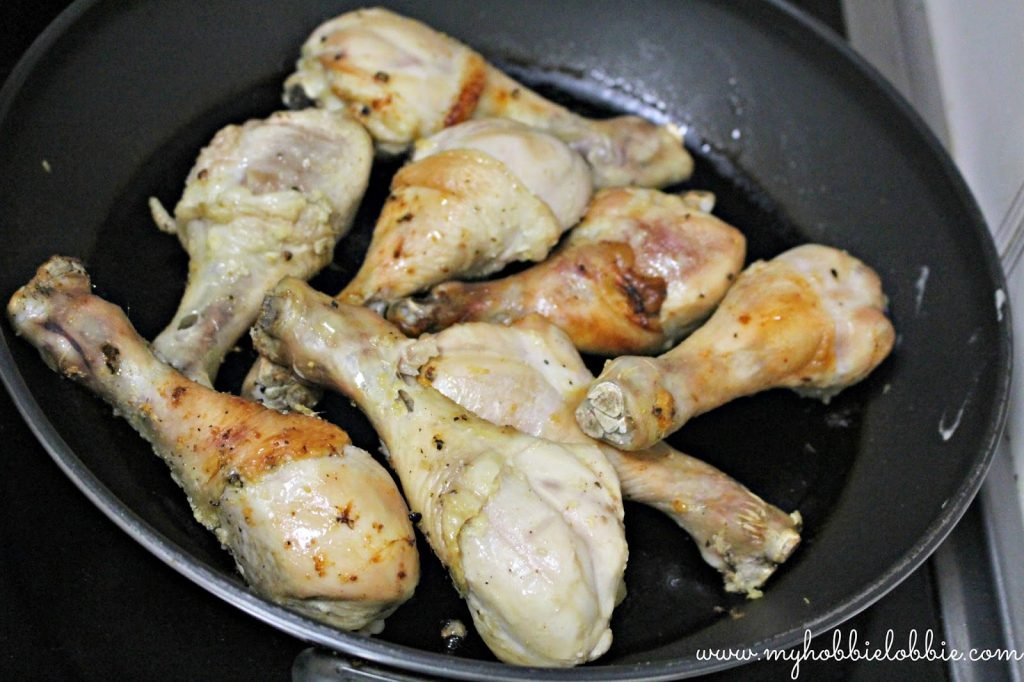 Add the buffalo / barbecue sauce and toss well. I leave it on the heat for about another minute to heat through.
Serve up.
**NOTE** – The picture above shows just the Buffalo Chicken version, but I have tried this with the barbecue sauce and it turns out fantastic.
For this month's
SRC
assignment, I had a real treat. I was assigned Marie's beautiful blog
Not Enough Cinnamon
. I feel like we're kindred spirits of sorts. Apart from our love for food, like me Marie moved to Australia a year and a half ago and loves her new home. "Hi Marie, it's nice to meet you!"
Her blog is chock full of gorgeous pictures and awesome recipes. I can wait to try out her Pea and Mint Soup and her homemade Nut butters. But those endeavours will have to wait till I get back home.
This months post comes to you from Mumbai. We're visiting for a short while and are trying to cope with moving from what was a beautiful autumn to a scorching hot summer here. I needed something to cool down. So I opted for her Banana Peanut Butter Yogurt Popsicles. I loved the idea and I was very sure my mother had a set of popsicle moulds, so I went ahead and made it. As luck would have it, I couldn't find those moulds I was so sure I knew were around, so I did the next best thing. I decided to make some mini pops 🙂 I set these in an ice cube tray and used little toothpicks for sticks. They turned out to be really cute miniature portions. Just between you and me, I tried it out as a smoothie with a splash of milk added to the blender with the rest of the mix and it was yum. You can taste the peanut butter and the banana and to me that it a wonderful pairing.
I know a lot of you are headed into summer soon, so go ahead and cool off with this lovely popsicles that could serve as a little snack too since all it has is banana, yogurt and peanut butter.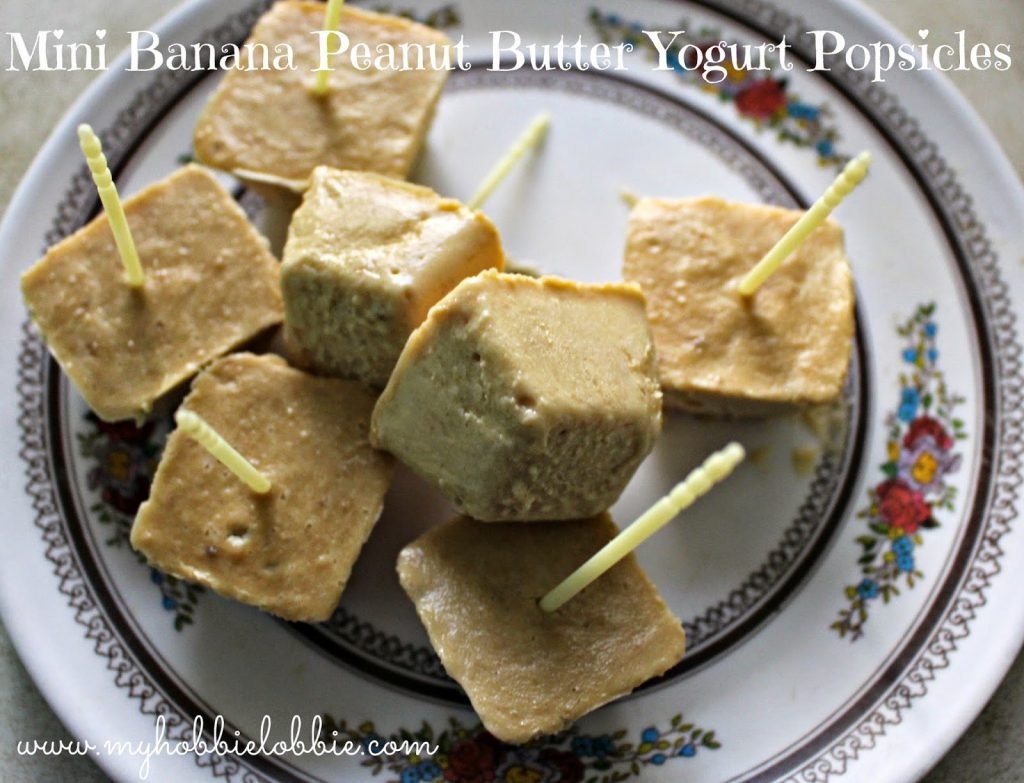 Mini Banana Peanut Butter Yogurt Popsicles

5 large bananas
2/3 cups peanut butter
1 1/4 cup Greek yogurt
Blitz all the ingredients together in a food processor and set in popsicle moulds.
If you'd like to try it out as a smoothie, add a splash of milk to loosen it to a smoothie consistency.
Enjoy!!!
WordPress (self-hosted) plug-in: [inlinkz_linkup id=502933 mode=1] WordPress dot com: