After spending a year and a half in a new land, that we now call home, I still have so many ingredients to try and am trying for the first time ever. As a food blogger, you've gotta love having so many new options to play with. Today's post talks about one such ingredient. A while ago I decided to buy a tub of Ricotta cheese. I had no clue how I was going to use it. I know a lot of folks have a dish / menu in mind and then go grocery shopping, but as you can tell, I'm not that organised. I usually go to the store and wait for the ingredients to call out to me 😉  I knew I would eventually find something online that I'd love to try. So after a while of looking around, I saw a recipe for a Ricotta cake. I knew I had to try it out. It looked simple and sounded delicious. I also learned that making ricotta at home would actually have been easier than buying some from the store. As a process, its just like making paneer with a little salt thrown in. That is something I will do the next time I make this cake.
Yes, back to the cake. It is super simple to make. You don't need to break out the equipment. A bowl and a whisk will do the trick. I love such no-fuss bakes, sometimes you need to be able to bake without having to deal with a fussy process. The resulting cake was delicious, very much like a coffee cake and not too sweet. One thing that I will do differently next time, is sprinkle a little more brown sugar over the top. Apart from that, this recipe is a keeper. I love that its not too sweet. My husband would have loved it a tad sweeter though. Try it out for yourself and see which side of the fence you fall on.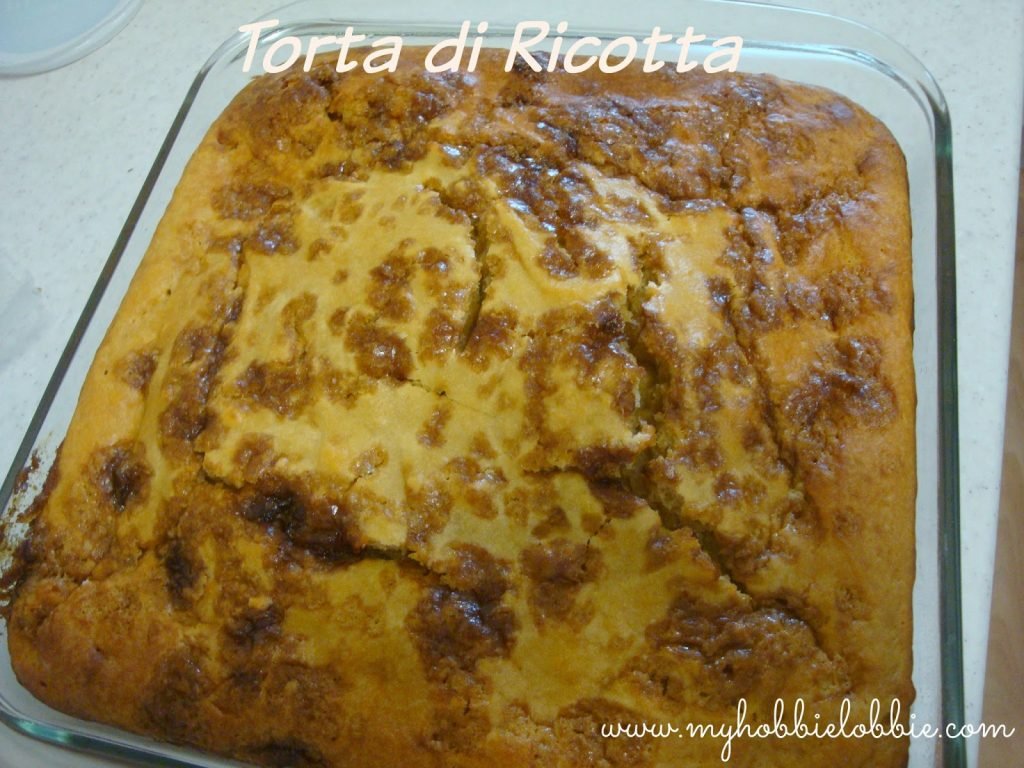 Torta di Ricotta
Butter, to grease the pan
2 1/4 cups flour
4 eggs
1/2 cup dark brown sugar, plus more for sprinkling over
1 3/4 cups ricotta
Zest of 1 lemon
5 tbsp Olive oil
3/4 cup milk
1 tbsp baking powder
Preheat the oven to 180ºC.
Grease the baking dish with the butter.
In a large mixing bowl, whisk the eggs.
Add the brown sugar.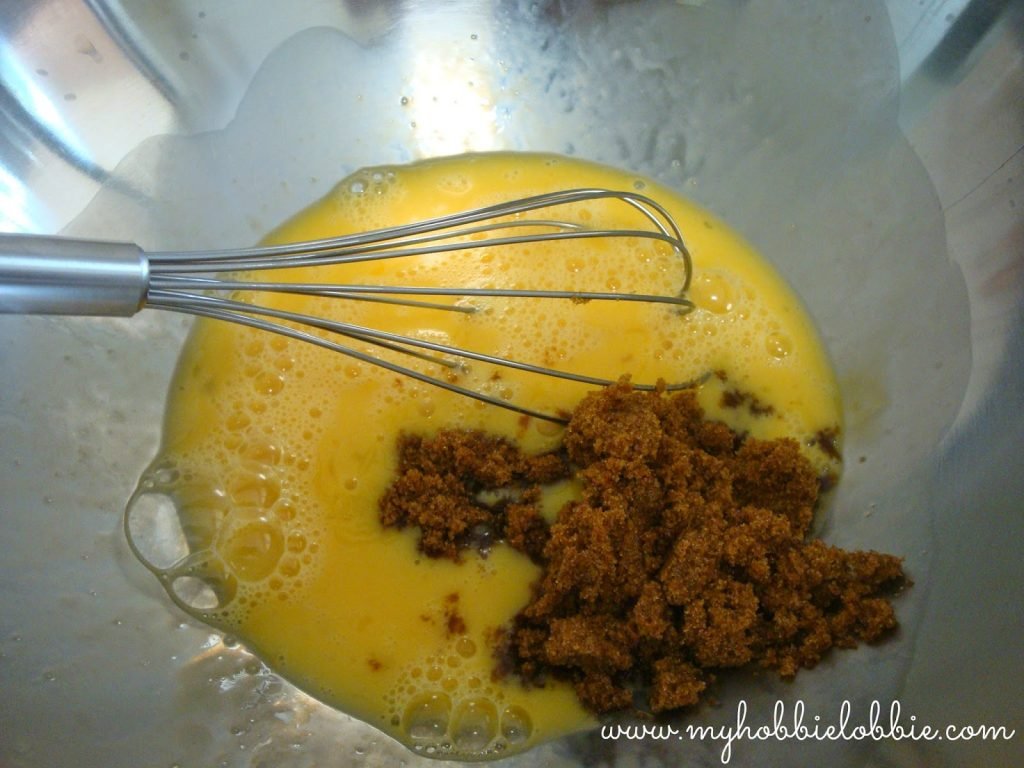 Whisk the sugar and the eggs till frothy.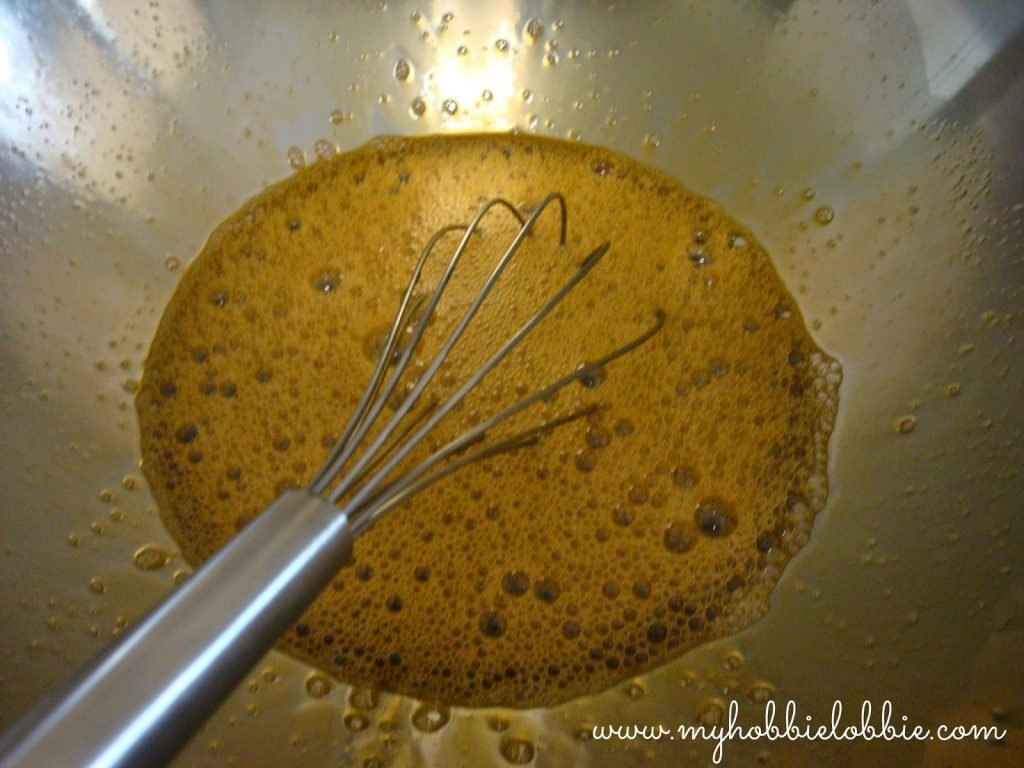 Add the ricotta and lemon zest.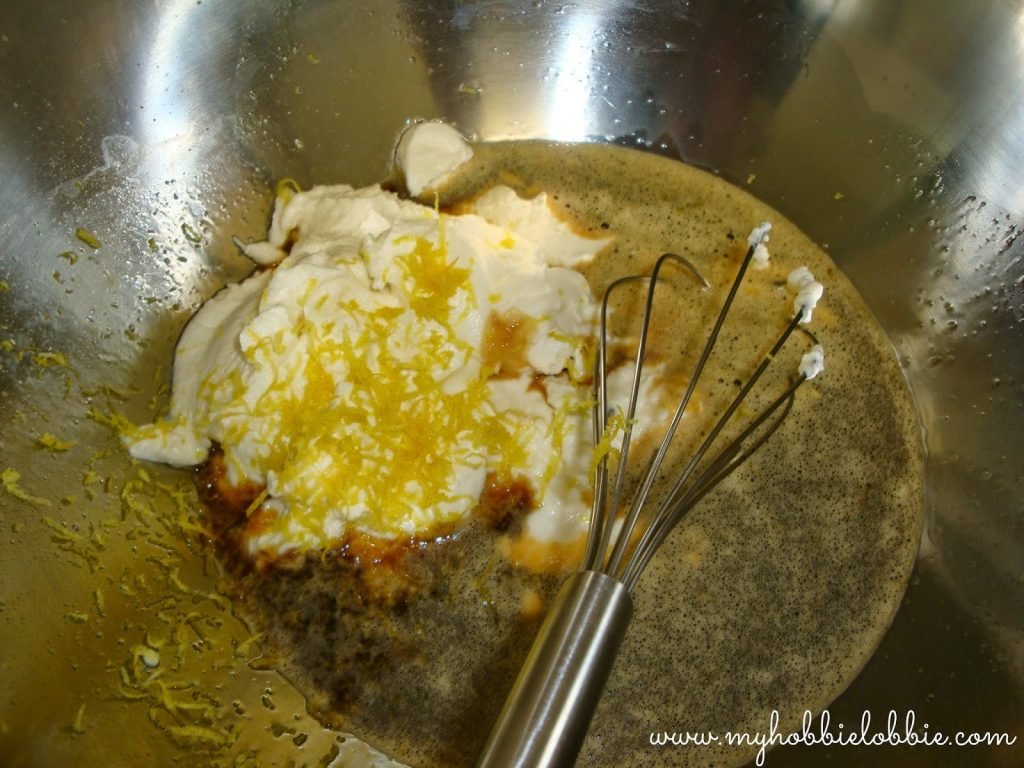 Add the olive oil and milk and whisk well to combine.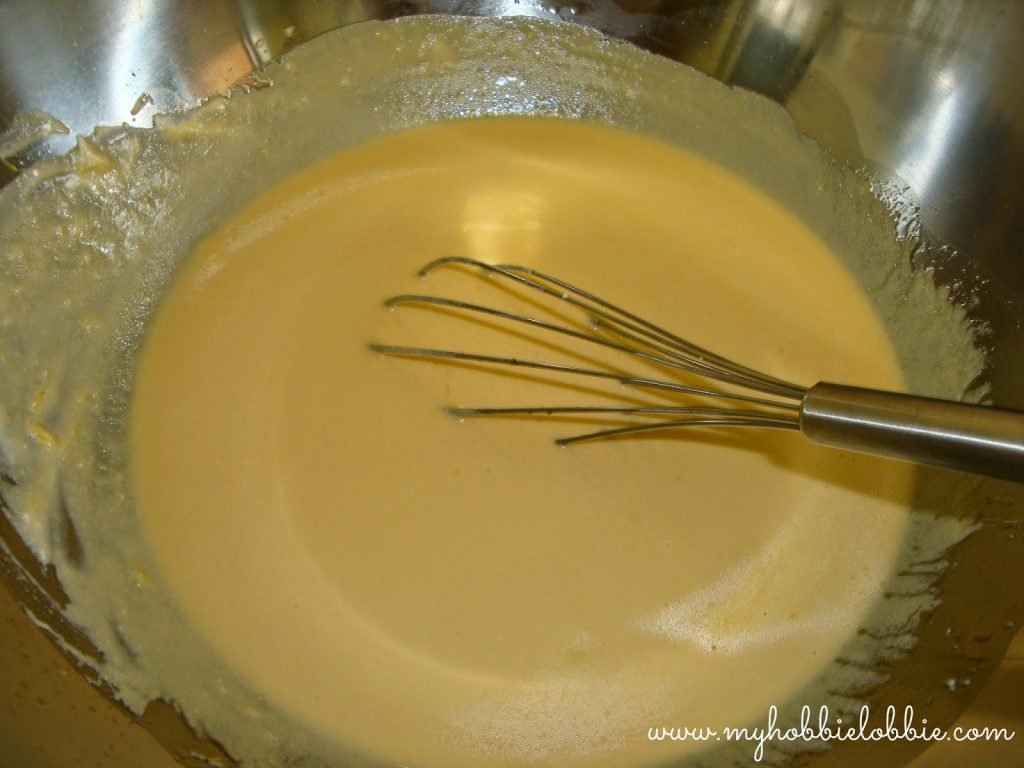 In a separate bowl combine the flour and baking powder. Then add it to the mix.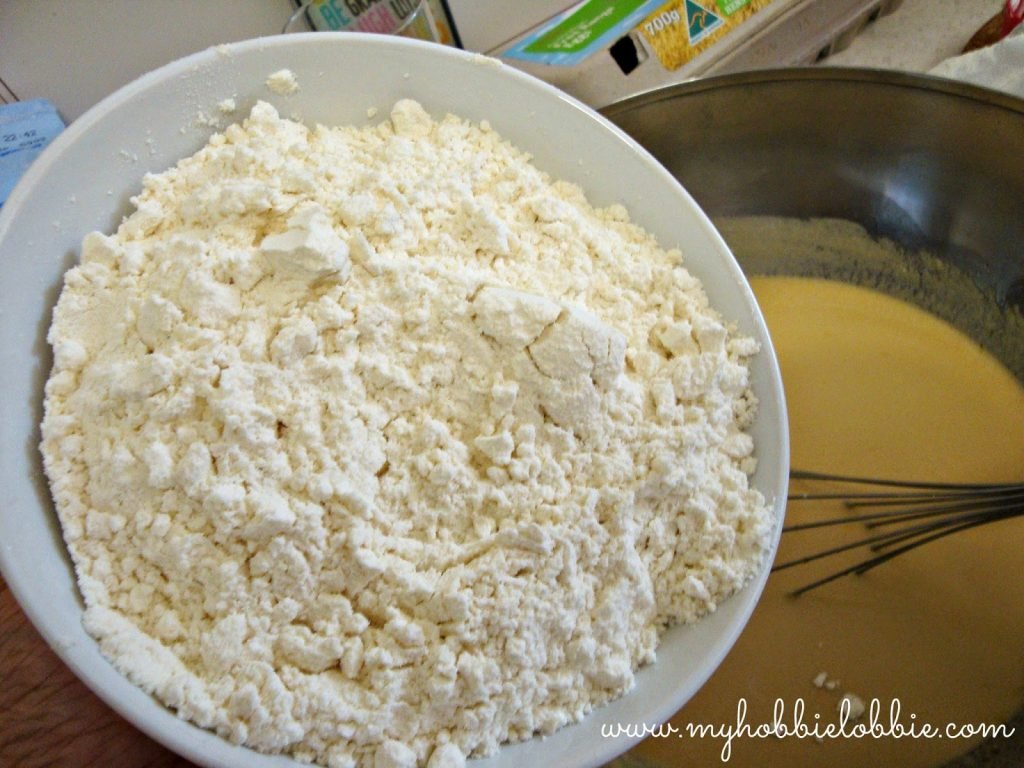 Fold in the flour until the batter just comes together.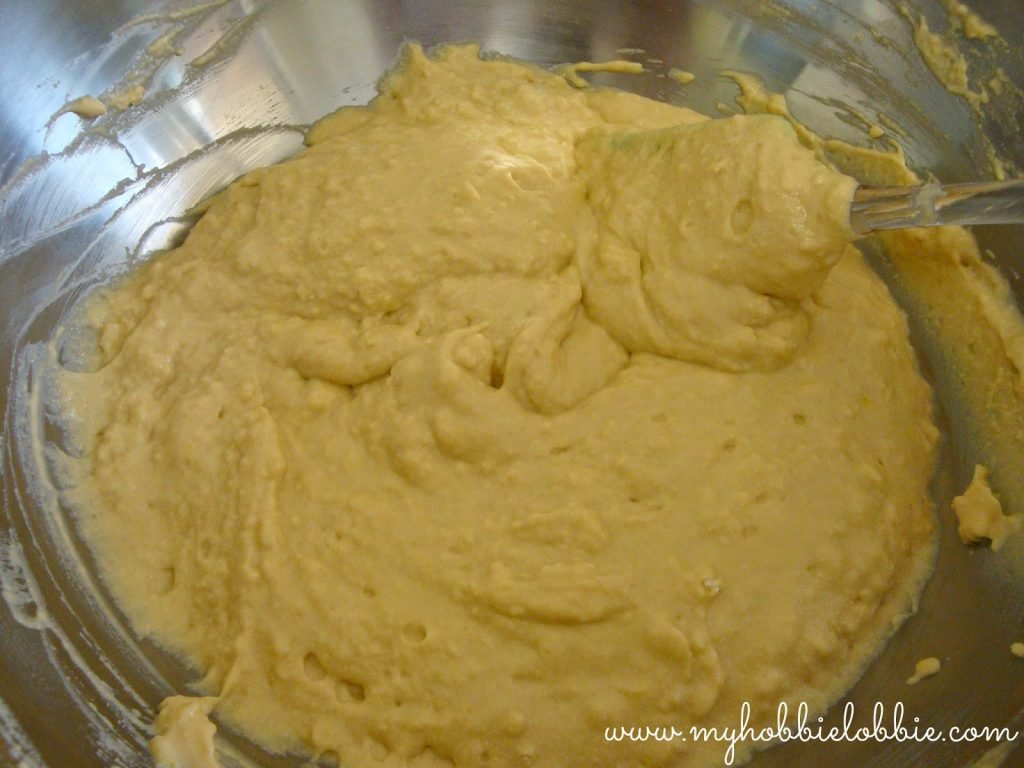 Spoon the batter into the greased pan and lightly smooth the surface with a spatula.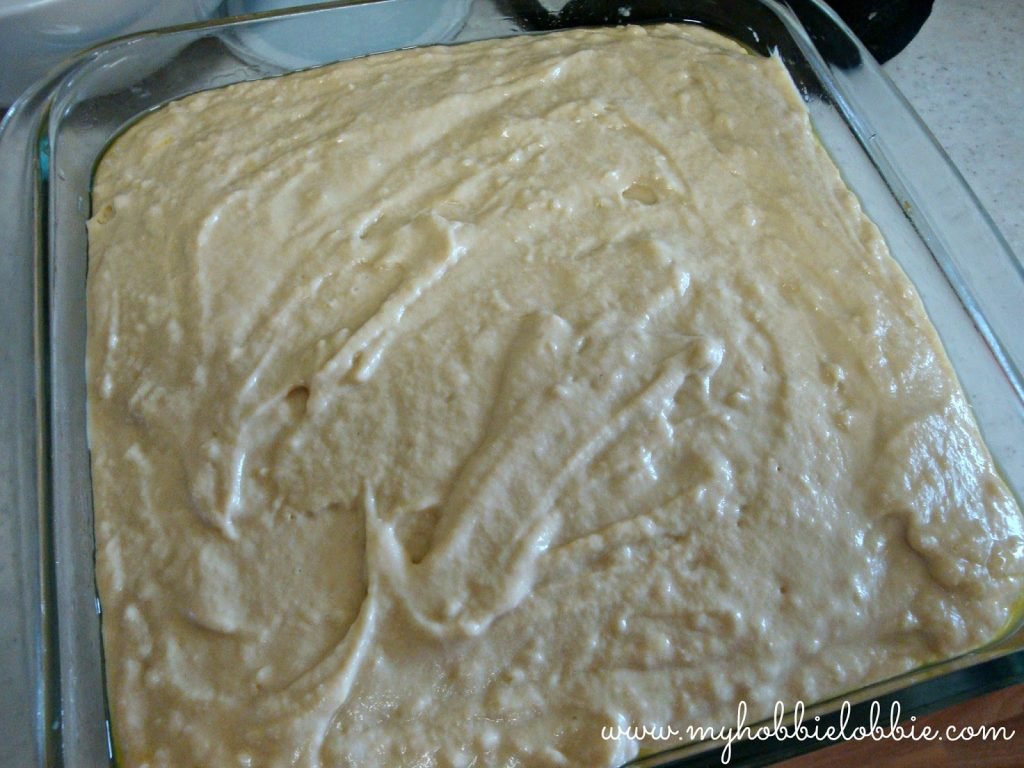 Sprinkle the top with brown sugar. (Remember to be generous with the brown sugar.)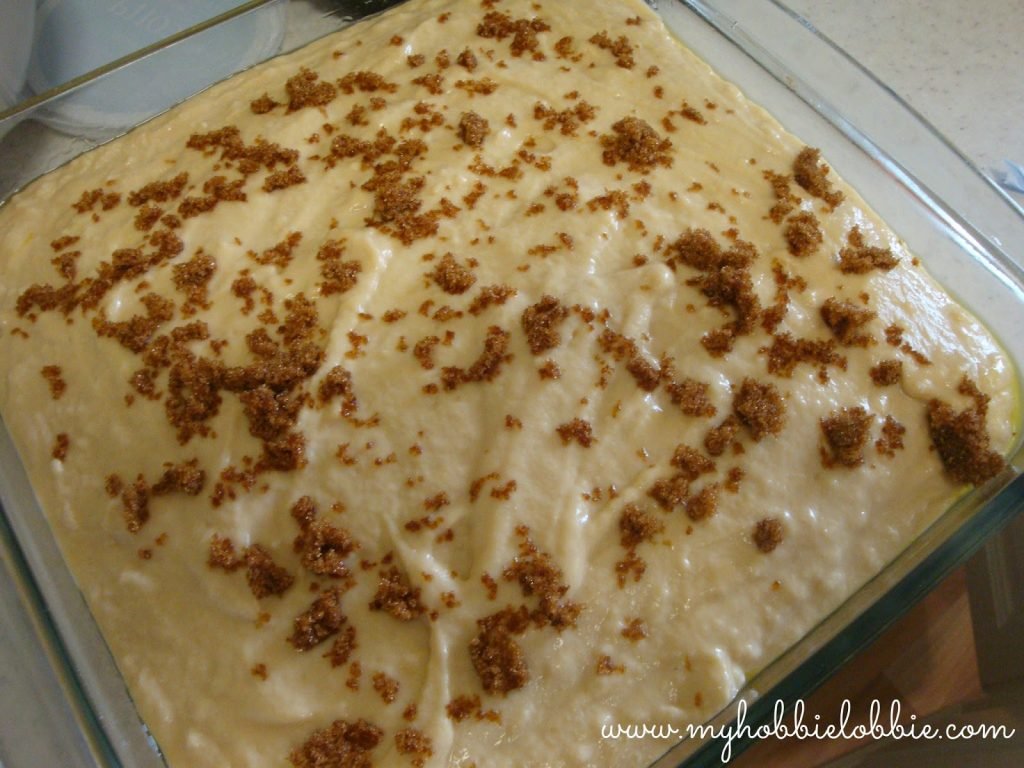 Bake for 35-40 minutes until the top is nicely browned and a toothpick pierced through the centre of the cake comes out clean.
Let it cool in the pan for about 20 minutes.
Unmould and let it cool completely.
Enjoy!!!
NOTES:
1) Be generous with sprinkling the brown sugar on the top.
2) This recipe yields a 9 1/2 inch cake.
3) Preferably, use a loose bottomed, springform cake pan. I made this cake back when I didn't have one, so I just used a glass baking dish. I would have liked to use a proper pan though.
This post comes with a little bit of a back story. One, that made me very sceptical about trying it out. Back in the day when we stayed over at my in-laws place for a short while, a chana dal with spinach would ever so often appear in the dinner rotation. I usually am very tolerant with food and will eat anything gratefully. So, I somehow ate what was essentially a bland mash of spinach and chana dal. Not one of my favorite food memories. Turns out this dish used to be made very well by my late mother in law, but the gang hasn't been able to replicate or even come close to the dish she used to prepare. My husband often asked my to try it out. Between you and me, I was not very eager, after tasting the infamous mush.
Eventually I gave in to his requests and decided to look online for a version that might appear like it would be better than what I'd had in the past. A recipe I found on Taste.com.au piqued my interest and I decided to give it a try. I am so glad that I did. My version is very loosely based on that recipe. The resulting chana dal with spinach is really good. It packs a good amount of flavour and textures and has worked its way into my heart and my dinner rotation.
It is a simple dish and you can choose to serve it with some rotis / chapatis or as a side to your favourite meat dish.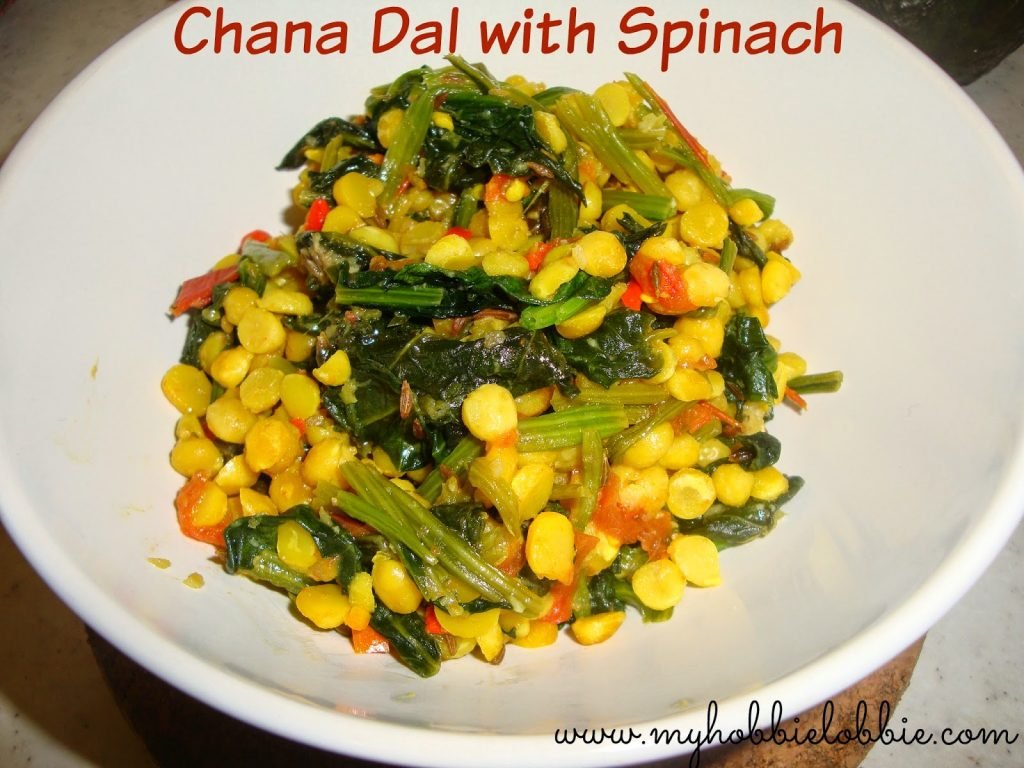 Chana Dal with Spinach
Adapted from: Taste.com.au
125g Chana dal
1 tsp freshly grated ginger
2 green chillies, finely chopped (You can use just one if you'd like)
1/2 tsp turmeric powder
1 tomato, chopped
1 tbsp ghee (clarified butter)
1 tsp cumin seeds
6 fresh curry leaves
3 garlic cloves, finely sliced
2 cups spinach leaves, roughly chopped (You can also use baby spinach)
Salt, to taste
Wash the chana dal a couple of times in water and drain.
Soak the chana dal for about an hour. Drain the water.
Boil the chana dal in some fresh water (about 3 cups) and a tsp of salt. After it comes to a boil, reduce the heat and simmer for about 30 minutes. Cook the dal till it has softened but still has some bite to it. You DO NOT want a mush.
Drain and reserve some of the liquids.
Heat the ghee in a large pan over medium high heat.
Add the curry leaves, garlic and cumin.
Once the cumin sputters, add the ginger, chilli and turmeric and stir to mix well.
Once the spices have turned fragrant and have mixed well (should take about a minute or so).
Add the chopped tomato and stir. Cook for a couple of minutes, till the tomato softens and breaks down a little.
Add the chopped spinach / baby spinach and stir it into the spices till it has just wilted.
Add the drained chana dal and stir through. You can add a tablespoon or 2 of the reserved liquid, if you think it is too dry.
You want the liquid to all mostly dry up. Add it one tbsp at a time. You just want enough liquid to help warm the dal through without burning. You may not need any of the liquid at all.
Check the seasoning and add more salt if needed.
Serve hot.
This is one of my favorite recipe when I have ground meat on hand and want a meal thats warm, hearty and quick. There are a couple of processes involved, but with a little planning, this makes for a good weeknight meal. This time around I've used ground turkey for the meatballs, but I've also used, ground beef and chicken in the past and they work equally well. If I am using beef, I just add a tablespoon of Worcestershire sauce to the mix. These pictures are from when I was restricted to cooking in a kitchenette the size of a box, so if I can do it, you sure can.
To make life a little easier, you can make the meatballs and the sauce ahead of time, if you'd like. Sometimes I fry up the meatballs and store them in the fridge for a few days till I'm ready to use them. They also make a great meatball sub.
Here's how I make this recipe – I start on the sauce and while the sauce is simmering, I prep the meatballs and grate the cheese. When I'm frying up the meatballs, I boil the pasta alongside. At times, I've had all three happening at the same time as well. Just make sure you keep an eye on everything. I usually serve this with a nice fresh salad and at times some garlic bread, and that for me is the perfect meal, or atleast it makes me a very happy camper.
Another thing worth noting, is that while the the sauce and meatballs sitting over a bed of pasta might make a prettier picture, I would recommend stirring the sauce through the pasta before serving up. And its not just me, I was reading up someplace and a lot of people vouch for the fact that the meal is more flavourful when you toss the pasta and sauce together before serving.
If you don't have ground meat at hand, cocktail sausages / frankfurters cut into little slices also do the job. Precooked (grilled or roasted) chicken and shredded, works nicely too. I love how versatile this recipe is.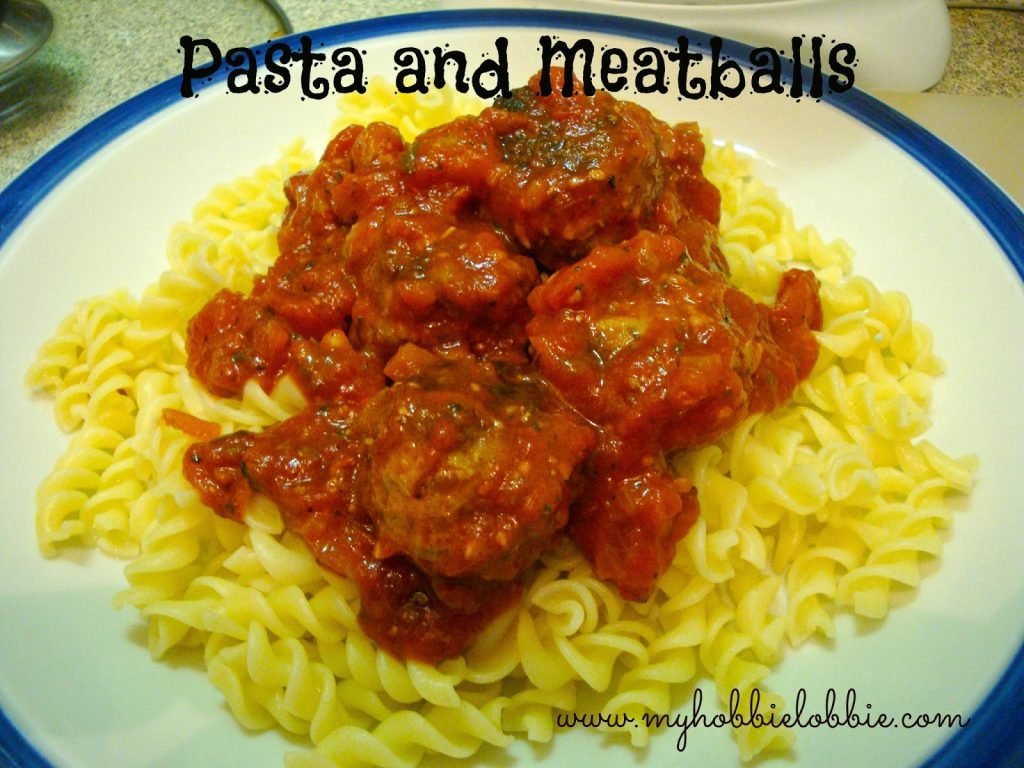 Pasta and Meatballs


For the meatballs –
500g ground turkey
1 onion, finely chopped
1 -2 green / red chillies, finely chopped
Salt, to taste
Freshly cracked black pepper, to taste
1 egg
2 slices of bread, soaked in water for a minute or so, squeeze to drain all liquid and crumble
1/2 tsp turmeric powder
1 tsp red chilly powder
A couple of tbsp Vegetable oil
In a large bowl, mix all the ingredients, except the vegetable oil
Form into meatballs.
Heat a pan with a tablespoon of vegetable oil.
Fry the meatballs till they are golden brown.
Take off the heat and keep aside.
NOTE: You may need to fry the meatballs in batches. Add more oil to the pan between batches as needed.
For the sauce –
2 cloves of garlic, peeled and finely chopped
1/2 onion, finely chopped
1/4-1/2 green capsicum, chopped
1/2 tsp dried mixed Italian herbs (you can use fresh if you have them on hand)
1/2 tsp red chilli flakes, optional
1 tsp smoked paprika powder
1 can whole peeled tomatoes / diced tomatoes
Salt, to taste
Freshly cracked pepper, to taste
1 tbsp olive oil
Place a saucepan over medium heat and pour in the olive oil.
Tip in the chopped garlic and saute for a few seconds till nice and fragrant. You do not want the garlic to burn.
Add the onion and fry off till the onions have softened.
Add the capsicum and stir fry for a couple of minutes.
Add the herbs and spices and stir well .
Add the can of tomatoes. If you are using whole peeled tomatoes, just use your spoon to break them down for a chunky sauce. If you want a smoother sauce, blitz the tomatoes in the food processor and then add it to the saucepan. I like mine chunky. (Also worth noting is they say the quality of tomatoes used to can whole, peeled tomatoes is better. The slightly more compromised / bruised ones go to make the canned crushed / diced tomatoes.)
Add salt to taste. Bring to a boil.
I add about 1/4 can of water (use the tomato can to measure and swirl it around to use up all the rest of the tomato sauce) and add as needed, to give you the desired consistency. Let it come to a boil again.
Cover and let the sauce simmer for about 10-15 minutes on low heat. The flavour in the sauce deepens with simmering.
Add the meatballs / chopped up sausages / shredded chicken. Gently stir and let it simmer till everything has warmed through.
For finishing the pasta –
While the sauce is simmering, boil your pasta according to the package instructions.
Add the sauce to the cooked and drained pasta gradually, depending on how much sauce you like with your pasta.
Toss well and plate up.
Grate some parmesan cheese over the top and serve.
If I have any sauce leftover, I use it as a base sauce for pizza. You could also use it to make some meatball subs. Yummm!
I've been in a bit of a cooking / baking rut recently. I've been walking into the kitchen totally uninspired and seem to be just going through the motions. But that thankfully is in the past. Thanks to this months
SRC
assignment, I'm on a roll. This lovely lady and her blog are so inspirational. I've been admiring her blog for a while. I first came across Kate's blog
Kitchen Trial & Error
in Nov-Dec 2011 when I was participating in the 12 Weeks of Christmas Cookies Challenge and I spotted her recipe for homemade
Creamy Mints
. Kate and I seem to have in common our love of homemade and freshly baked goodies at home, and amazingly both our households seem to love garlic and mushrooms too. Her lovely family comprises of her husband and 2 very handsome little boys. Kate's blog – what can I say about it! It is one that brims over with amazing recipes and gorgeous pictures. She has a massive collection of delicious recipes that spans quite a few ingredients, techniques and courses, which means there's bound to be something for everyone. So what are you waiting for? Pop over and say Hi to Kate!
So as you can imagine, I had a heck of a task picking one recipe for the reveal. Along with the creamy mints, the shortlist also comprised of her Cheesy Potato Soup with Ham, Marshmallows, Gnocchi, Churros and Banana Bars, among many others that caught my eye. Well, you've probably guessed by now that I made the Banana bars with a Cream Cheese Frosting. The fact that I had 4 bananas slightly past their prime sitting on my counter, helped a lot in the decision making process. So I went with it and was very happy with the outcome. The recipe for the bars and the frosting is super easy to put together and is absolutely delicious. The banana bar base is moist and flavourful and honestly, I could eat it just like that without the frosting or anything. But for all you cream cheese frosting lovers out there, you'll be happy to hear that the frosting takes it to a whole other level of deliciousness. These bars keep very well too. We had these as tea time treats and I might or might not have had a couple of these as dessert after lunch on my days off 😉 I simply covered them with cling film and refrigerated them and took them out of the fridge and placed them on the kitchen counter about an hour before eating them and it lasted about a week. It might have lasted longer, but we'd happily devoured it by then.
I stuck to the original recipe. Only difference is I used 4 bananas instead of 3, since I wanted to use all 4 bananas that I had. Also, you'll see from Kate's pictures (which are so much prettier that mine will ever be) that I used a different sized pan. She recommends a 9″x13″ pan. I used a 9″x9″ since that's all I had. So I cut my bars into smaller sizes, since they would be a lot thicker than hers.
Banana Bars
Yields 16 pieces


For the bars –
4 ripe bananas
1 cup sugar
1/3 cup vegetable oil
2 eggs
1 cup all purpose flour
1 tsp baking powder
1/2 tsp baking soda
1 tsp cinnamon
A pinch of salt
Heat the oven to 180ºC and grease the baking pan.
Peel and mash the bananas in a large bowl.
Mix in the sugar, oil and eggs till well combined.
Stir in the flour, baking powder, baking soda, cinnamon and salt.
Pour into a the prepared baking pan and bake for about 40-45 minutes or till done. (Note this was because I used a smaller pan resulting in thicker bars. If you are using a 9″x13″ pan, the bars will be thinner and you'll need to start checking to see if its done around the 20 minute mark.)
Cool the bars completely before frosting.
While the bars are cooling, you can make the frosting.
For the Cream Cheese frosting –
3 oz Cream Cheese, at room temperature
1/4 cup butter, at room temperature
A splash of vanilla
3 cups icing sugar
Beat the cream cheese and butter till well combined.
Add the vanilla and the icing sugar half a cup at a time and beat between additions till you get the desired consistency. I ended up using the whole 3 cups.
To assemble –
When the banana bread has cooled through completely, spread the Cream Cheese frosting over the top.
Cut into bars / squares.
Enjoy!!!