Welcome to this month's edition of the
Secret Recipe Club
, what we lovingly call the SRC. For those of you visiting my site for the first time, SRC is a fun group of bloggers that come together once a month, and prepare one recipe from a pre-assigned blog and write up a post about it on the reveal day. Its sort of a Secret Santa for food bloggers.
This month, I was assigned the blog,
BC Mom's Kitchen
. What a fun blog. Anna, aka BC mom is a girl after my own heart. She looks for recipes that are quick and easy to make, without compromising on flavor. That is my food mantra, the kind of food I love to cook. After looking around for a bit, two recipes caught my eye, one was her recipe for
Stuffed Chicken Breasts
(which I will try soon, I've picked up all the ingredients for it) and a curious recipe called
Iced Caps
.
With summer kicking in here, I decided to go for a nice chilled treat – the Iced Caps. I've never heard of it called by that name before, but it looked like an interesting twist on the good old Cold Coffee, one of my all time favorites and its been that way for a long time. I've just not had one in ages. I couldn't let an opportunity like this pass me by. I had all the ingredients I needed at hand and chances are you will too. So if you're looking for a nice cool treat, you could be sitting down with a nice cool glass in sheer minutes. While it is simple to make, not to mention quick, don't let it fool you. I've made this a couple of times already and I get the feeling that I will make this a few more times, atleast, this summer. I've made it with and without the vanilla and I like it both ways. It turns out surprisingly creamy, yet not too heavy, with a nice kick of coffee. Thanks Anna, for the inspiration. This one is a keeper in my books.
I stuck to the recipe but I did make a double portion, because I knew my husband would want to try it out too. And try it he did. Let's just say we're really happy to have tried this recipe out.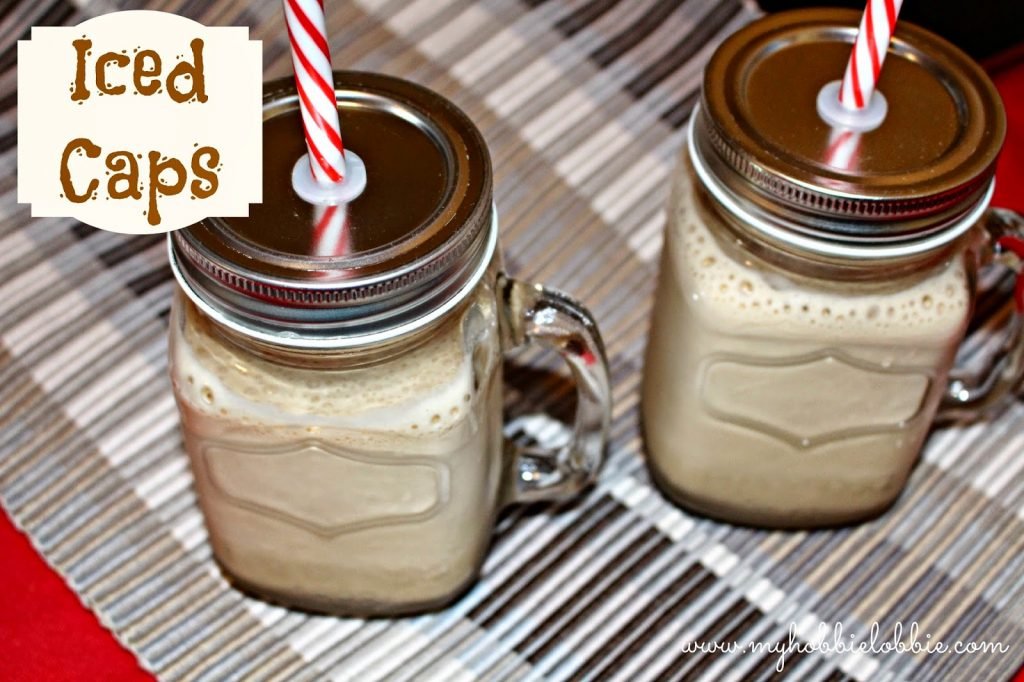 Iced Caps
(2 serves)
2 cups of milk (I used full cream)
2 tsp instant coffee
1 tsp vanilla
8 tsp sugar
12-15 ice cubes
Place all the ingredients in a blender and blitz till the ice has crushed.
Serve up chilled.
Enjoy!!!