Happy St. Patrick's Day everyone!
While most of the times, you see recipes for St. Paddy's day all decked out in green, I'm pretty sure Irish fare isn't all green. Do correct me if I'm wrong. I've never been to Ireland, but hope to travel there someday. This year, I decided to treat myself and the husband to traditional Irish food. After looking through a few sites, I knew I would have to bake some Irish Soda Bread, but I wanted something quick to go with it. I happened upon a recipe for traditional Irish Colcannon. As luck would have it, I had all the requisite ingredients. So I had picked out the side dish for the evening. Now, I didn't have the time to make anything elaborate for the main, so I just went with some sausages. I don't know how Irish that is, but I can tell you this, it sure made for a delicious meal.
Many of you may not know this, but I can be very absent minded at times. For example, I was so sure I had taken pictures of the loaf of bread I baked, but actually I hadn't. The bread was very easy and quick to put together. It was different compared to the regular yeasted breads, but I was happy with the way it turned out. I made a wholewheat soda bread this time around, but I'm quite eager to try out the white bread version too. We enjoyed this bread for dinner as well as for breakfast the next morning, with a smear of butter and some homemade Nectarine jam (recipe to follow). Later in the day when I sat down to edit the pictures and blog about it, it appeared I hadn't taken pictures of the bread at all. ***Gasp*** I know!!! In the life of a blogger, that's an absolute disaster. I figured, I would have to skip blogging about the bread this time around, atleast till I made this bread again and captured some pictures of it anyway. That's when I realized, I still had one lonesome slice of the bread left. So please forgive the picture of the lone slice of soda bread.
On to the colcannon; nothing could be simpler to put together. Its a nice way to mix up mashed potatoes. I simply wrapped a couple of clean, washed and brushed potaotes – skin on, in some foil and put them in the oven with the bread and it was ready it by the time the bread was done. I didn't think the combination of cabbage and potato would work, but I was wrong. This turned out really yummy. It had some nice flavor and texture from the cabbage and the onion. Typically, leftovers of mashed potato are used in the dish. I didn't have any, so I just roasted some potatoes in the oven to use. You could make some mashed potatoes the regular way, by boiling the potatoes instead. Do what works best for you.
Our tribute to St. Patrick's Day was a rather subdued one. What are you doing this year to celebrate this day. Leave me a comment, I'd love to hear more.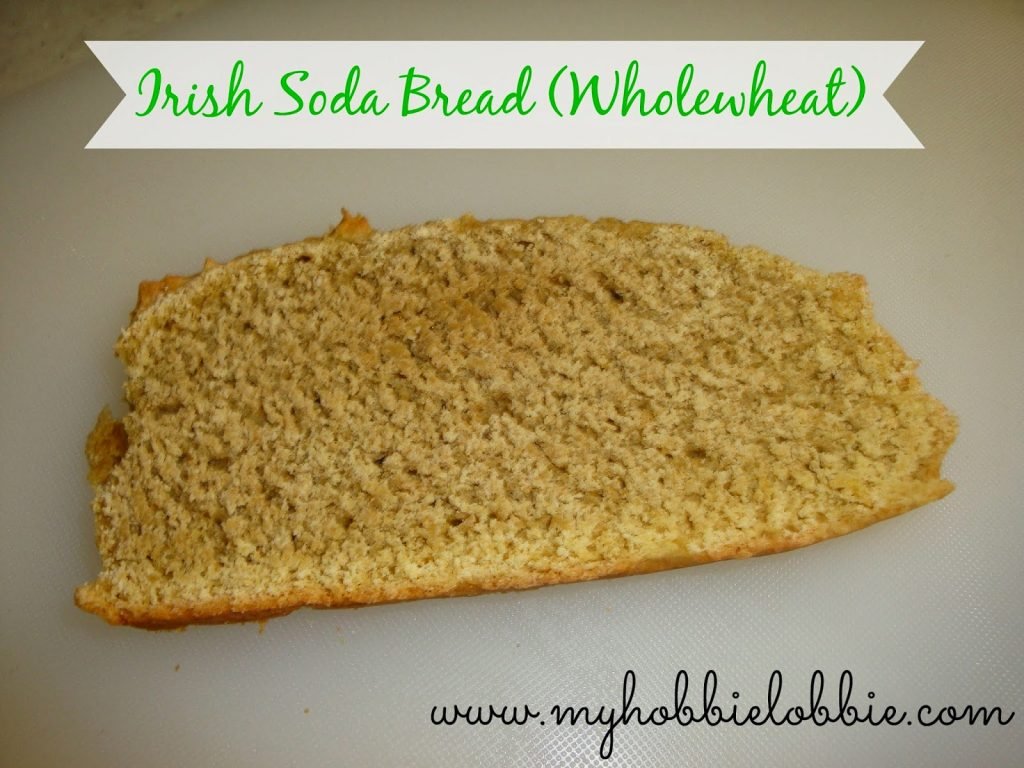 You can find the recipe I used here.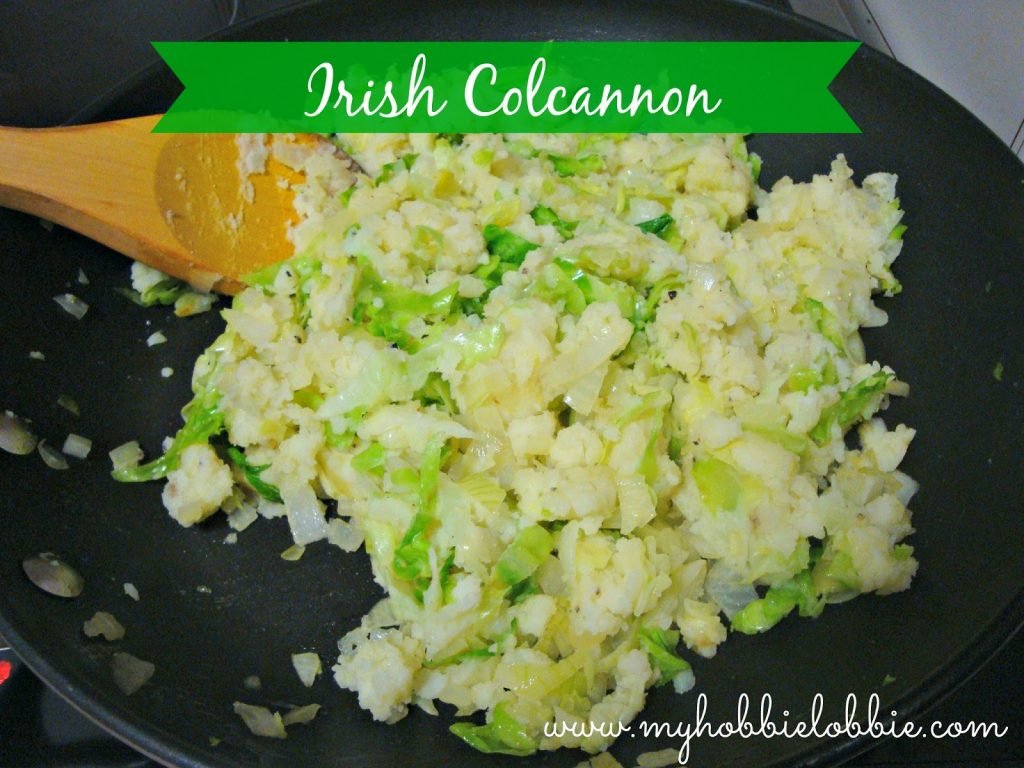 Irish Colcannon
Recipe from: Crystal's Tiny Treasures
2 large potatoes, boiled or roasted
1/3 head of cabbage, finely cut
1 onion, finely chopped
Salt, to taste
Crushed black pepper, to taste
Splash of milk, as needed
Small knob of butter
Peel and mash the potatoes.
Heat a small knob of butter in a pan and saute the cabbage till done to your liking,
Mix the cabbage and mashed potato well. Season with salt and pepper. If the mash appears too stiff, add a splash of milk and mix.
Melt some more butter in a pan and saute the onion till it has softened.
Tip in the potato and cabbage mash and mix well. Check the seasonings and adjust, if needed.
Enjoy!!!