I was going through some pictures we took on our recent trip to Kerala and I realized I had forgotten to share this little piece with you. We did a Mumbai – Kerala – Goa – Mumbai road trip; my husband simply loves driving (not in the city though). On our way from Mumbai to Kerala, our first stop was at Belgaum, on the Karnataka border. If we're travelling south and need to break a journey that's more than a day long we always stop here. We stay at Hotel Sankam Residency every single time. This has got to be the only place that was great to begin with, and actually gets better each time we go there. And just do you know, I'm a pretty hard customer to please. I'm not unreasonable, but I just think a lot of places could have better standards, if you know what I mean. But this place is great. The rooms are spotless, the rates are great and they serve up some good food at the in-house restaurant.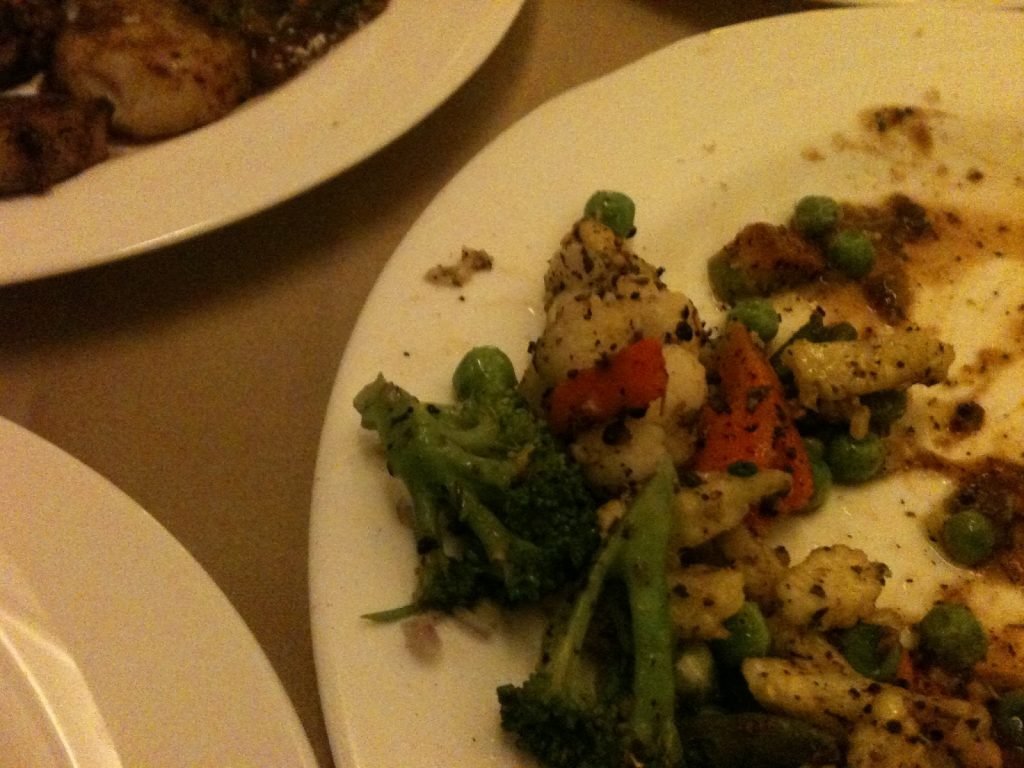 The dinner we had there was spectacular. These pictures don't do the meal any justice. This is the best Continental meal I've ever EVER had. Even the stuff we get in Mumbai at places like Jughead's, Candies, Out of the Blue and the like, pales in comparison. To say the least I was very pleasantly surprised. We had some roast chicken with roasted rosemary potatoes and some Veg. au gratin. Both dishes came with a side of garlic bread. Again, I can't remember the last time I had garlic bread that was so yumm!!! The bread in itself was a beautiful loaf, before it got sliced. I'm pretty sure it was baked in-house and reminded me of a lovely loaf of Ciabatta. The roast chicken also came with some pepper sauteed veggies on the side. Everything was well seasoned, which doesn't usually happen and the veggies and the meat was cooked to perfection. In all it was a great start to our holiday. If you're ever passing through Belgaum and want to stop for a meal I would strongly recommend Hotel Sankam. If you do, I'd love to know what you think of it.
Happy travels!!!
Disclaimer – I haven't been compensated for this review in any way. The views and opinions shared here are my own!!!
Here we are with the 2nd
SRC
reveal for 2013. We have some new folks joining our group this month and I'd like to say "Welcome" to each and every one of you. I hope you have as much fun here as we do.
This month I was assigned Shelby's blog The Life & Loves of Grumpy's Honeybunch. To say I was spoiled for choice would be an understatement. Shelby has so much yumminess going on over there. You should, you really should, hop on over and say "Hi" and maybe spend a few moments drooling over all the wonderful recipes she has there. "Shelby, I had the loveliest time going through your blog." When you spend a little time there, what will become evident is that family is very important to her. And I think the love she puts into her food expresses this beautifully.
If you take a look at my previous SRC posts (You can check them out here), a lot of them are usually sweet. After the indulgence of the holiday season, we've been trying to watch our diet a little. So when I saw this Chili Lime Shrimp recipe that Shelby had made as part of her "Cooking Light Supper Club", I knew I was going to try it out. We don't use any cooking spray, but I tried to keep true to the "Light" aspect of this recipe and used a touch of olive oil instead. I didn't make too many changes to the recipe apart from using red onions instead of spring onions because that's what I had on hand. I also made a small portion; just enough for the two of us to nibble on and I upped the chili factor a little – we like our food hot. This little dish is an absolute cracker. I loved that the onion got a little caramelized and that just added such lovely depth of flavor. It was simple and quick to put together. Just the kind of stuff I'm constantly on the look out for 🙂 This dish is going to make an appearance on our table every once in a while for sure.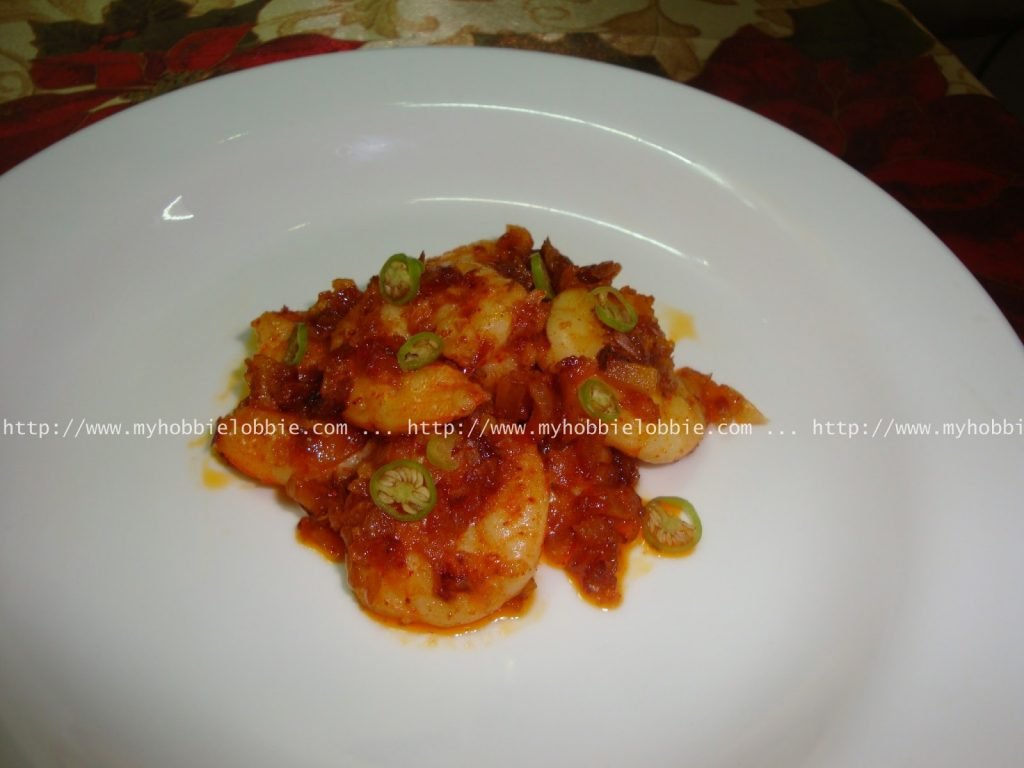 Chilli Lime Shrimp
A handful of fresh large shrimp, peeled and de-veined (I used about 8-10 of them)
3/4 tbsp olive oil
1/2 large red onion
1/2 tsp chilli powder
1/2 – 1 tbsp fresh lime juice, to taste
1/2 tbsp butter
Salt, to taste
Heat a non stick skillet over medium heat.
Pour in the olive oil and add the onions and saute till translucent and slightly pink in color.
Add the chilli powder and stir well.
Add the shrimp and stir gently to coat with the spices and cook till done, stirring as needed.
Remove from the heat and add the butter, lime and salt. Stir till the butter melts.
I topped these with some finely cut green chilly. But you can garnish it with some chopped green onions or chopped coriander would be nice to.
Don't forget to check out what the others have made this month.
document.write('