Oh yes, this one is my few favorite cookie. I liked it so much more than the much raved about chocolate chip cookie. Now don't get me wrong. I like all kinds of cookies and till about a couple of days ago, I really liked this
chocolate chip cookie
. But this Chocolate Oatmeal Crispy just took my love for cookies to a whole other level. They have chocolate, the goodness of oats and a little coconut. They are crispy, crunchy and chewy all at the same time. It sounds crazy, but seriously, try these. Its hard to stop eating them. My cookies spread out while baking, but I really liked how they turned out. They were thin and very rusting looking, quite charming.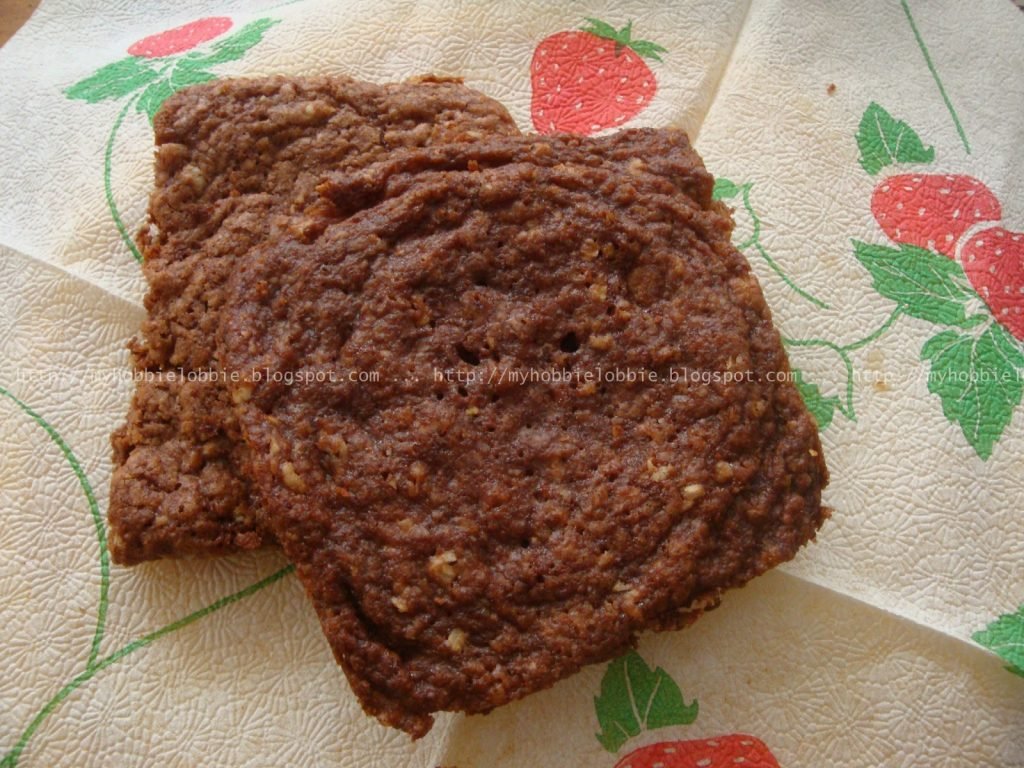 Chocolate Oatmeal Crispies
Adapted from: Beurrista
Makes 34
6 oz. semisweet chocolate, roughly chopped
1 cup all purpose flour
1/4 baking soda
1 oz butter (I used salted butter and omitted the salt from the original recipe)
1 tsp vanilla extract
1/2 tsp almond extract
1 cup sugar
1 egg
1 cup old fashioned or quick cooking (not instant) oatmeal
1 cup dessicated coconut
Preheat the oven to 170ºC.
Line your cookie sheets with parchment paper.
Sift the flour and baking soda and set aside.
Melt the chocolate using a double boiler. (Set in over a pot of simmering water, making sure that the water doesn't come in contact with the chocolate.)
In a bowl, cream the butter well.
Add the extracts and the sugar and beat well until mixed.
Beat in the egg and the melted chocolate.
Gradually add the sifted flour mix while beating on a low speed. Scrape down the sides of the bowl and mix till just incorporated.
Add the oatmeal and coconut and mix with a spoon.
Take a spoonfull of cookie dough and roll into a ball between the palms of your hands. Place it on the parchment sheet about 2-2 1/2″ away from each other. Using the back of a fork, press the cookie to flatten it a little, making a criss cross pattern.
Bake for about 15 minutes. When they are done, the cookies will feel crusty on top and still a little soft in the center. They will get crispy as they cool.
I however think you should try one while its still hot. I couldn't resist it and while they are excellent when they are at room temperature, bite into one and see how lovely it is when they're still warm, its kinda fudgy.
This recipe is linked to –
Sweet Tooth Friday
Sweets for a Saturday