Over the weekend we celebrated Ashley's (my dearest husband's) birthday with quite a bang. I wanted to do something extra special because his birthday last year was very low profile.
Well, at this time last year, we were in Hong Kong. He was on a work visit and I joined him for a few days, making sure that I'd be there for his birthday. We were living in a serviced apartment with minimal kitchen equipment and I knew that I simply had to make him something. What can one do with some spoons, forks and a butter knife, paired with a hand blender and a few plates? Not much, I tell you. So, off I went to the store and I saw a yummy vanilla and chocolate marbled sponge cake. I picked it and rushed to the dairy section to pick up some whipping cream. Just before he got back from work, I layered the cake and frosted it with some sweetened whipping cream and sliced up a kiwi that we'd picked up before and put on some cinnamon jelly beans. Well, this isn't my proudest cake moment, but I got to tell you, I was pleased that I could put something together for him. Not to mention all this came together for less than 30 dollars, whereas a store bought cake was nothing less than 200. Yup, I went around and checked, but wasn't too pleased with what I saw and was extremely skeptical of what it would taste like. So here's what you get when your cake decorating equipment includes a hand blender, a butter knife and a plate.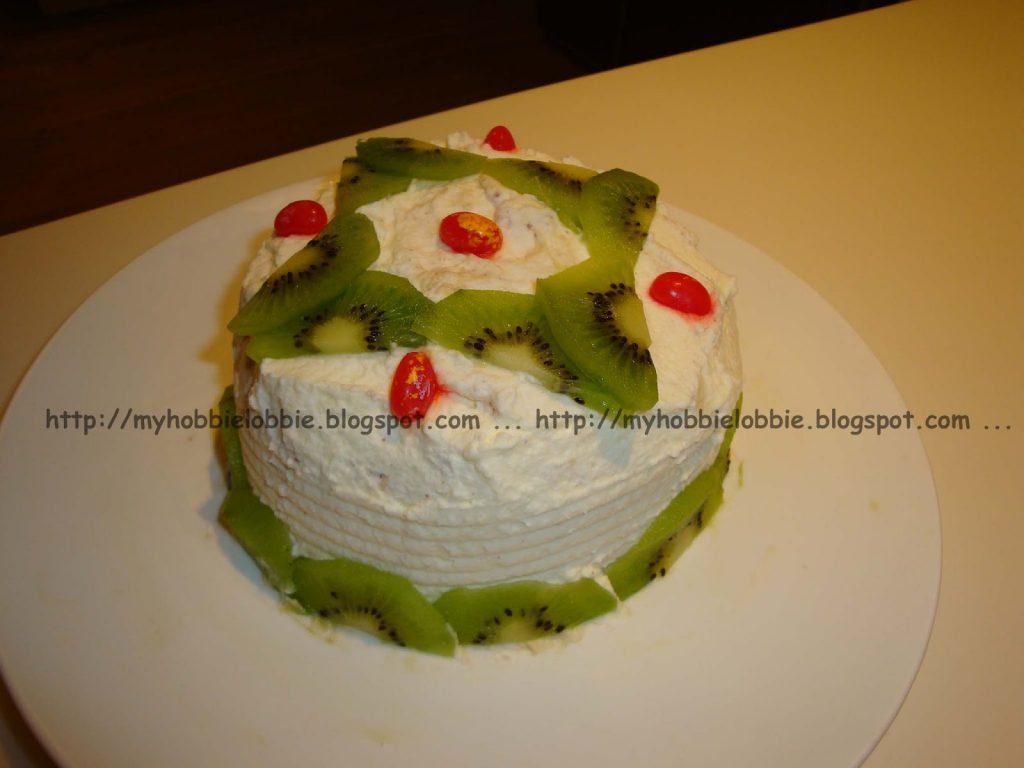 This year, we called family over and had one of the most delicious barbecues ever. Usually, my dad handles all the meats, marinades and the grilling as well. This time, he wasn't around. He was out of the country, working. So I tried my hand at the marinades, while the guys handled the grill. For fear of sounding like my trumpeter was dead (this is something my mum says to me, when I'm not being too humble), I must say, the food was a hit. We had some beef mince puffs to snack on while the grill was in action. We had a large bowl of some really wicked punch (with alcohol, unfortunately that disappeared even before I could get a picture of it. Note to self: We need a lot more punch next time.) We had barbecued pork chops, chicken in a tandoori masala, chicken liver on skewers with onion and capsicum. I wanted to add some freshness and variety to the meal so I decided to whip up a couple of salads. I think I got carried away, because here's the list of sides we finally ended up with, a creamy mashed potato with crushed black pepper, a corn salsa, a tuna salad, a cole slaw, a cucumber salad with dill yogurt, some roasted bell peppers and pickled jalapeno peppers. All of this was made from scratch, including the mayonnaise used for the salad and the puff pastry used for the puffs. And of course, a huge chocolate cake. My husband is a chocoholic and I whipped up a rustic looking Nigella recipe that he absolutely loves. Here's a peek at the spread. I will post the recipes to these in the following posts.
Beef mince puffs
BBQ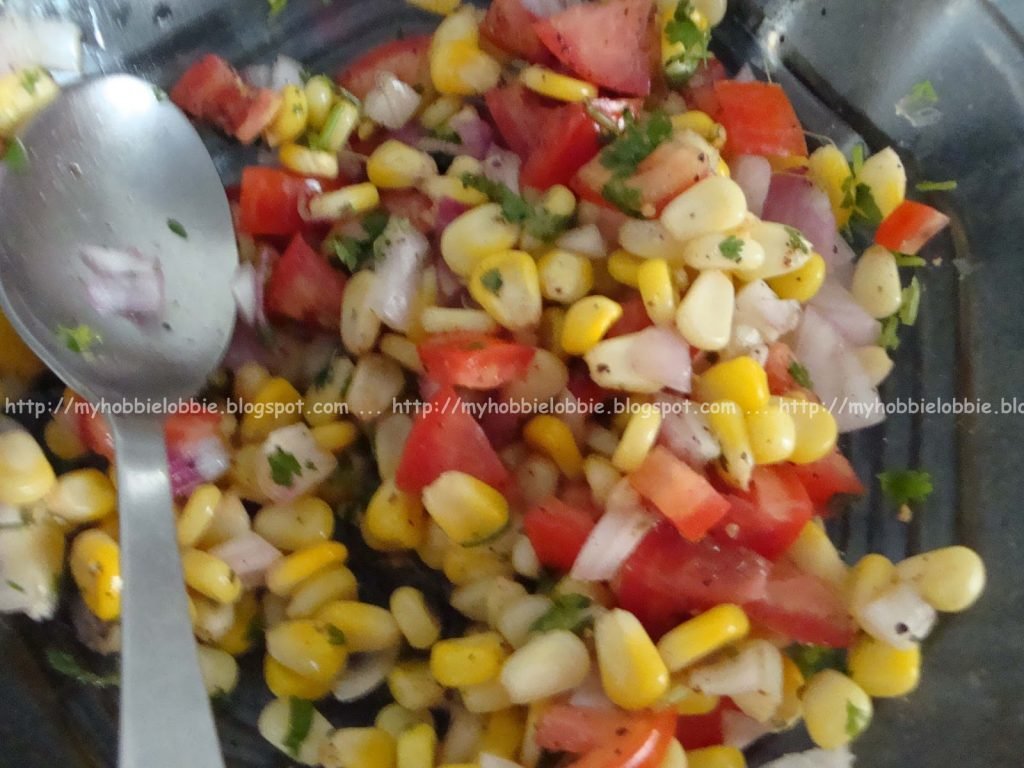 Corn Salsa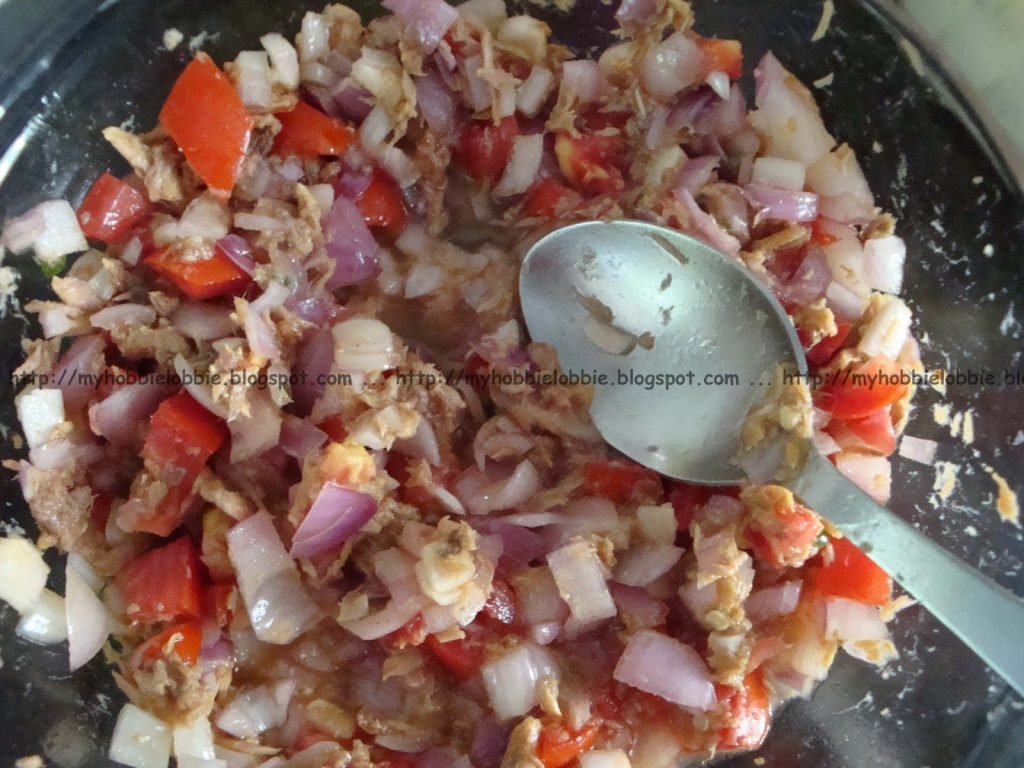 Tuna Salad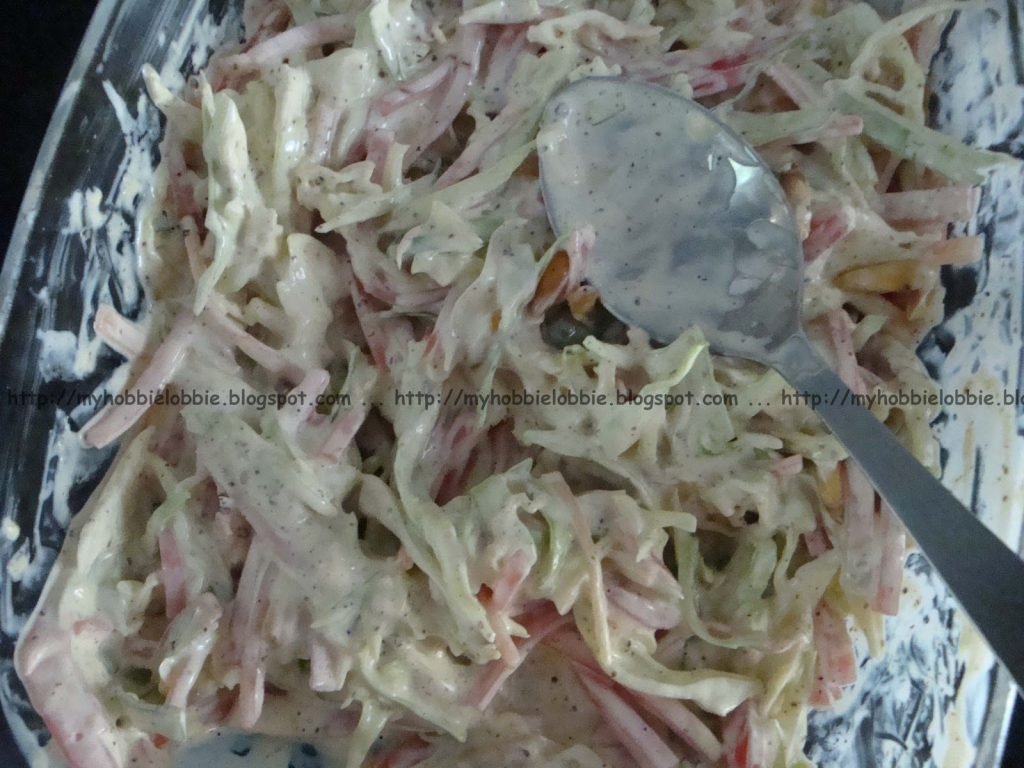 Cole Slaw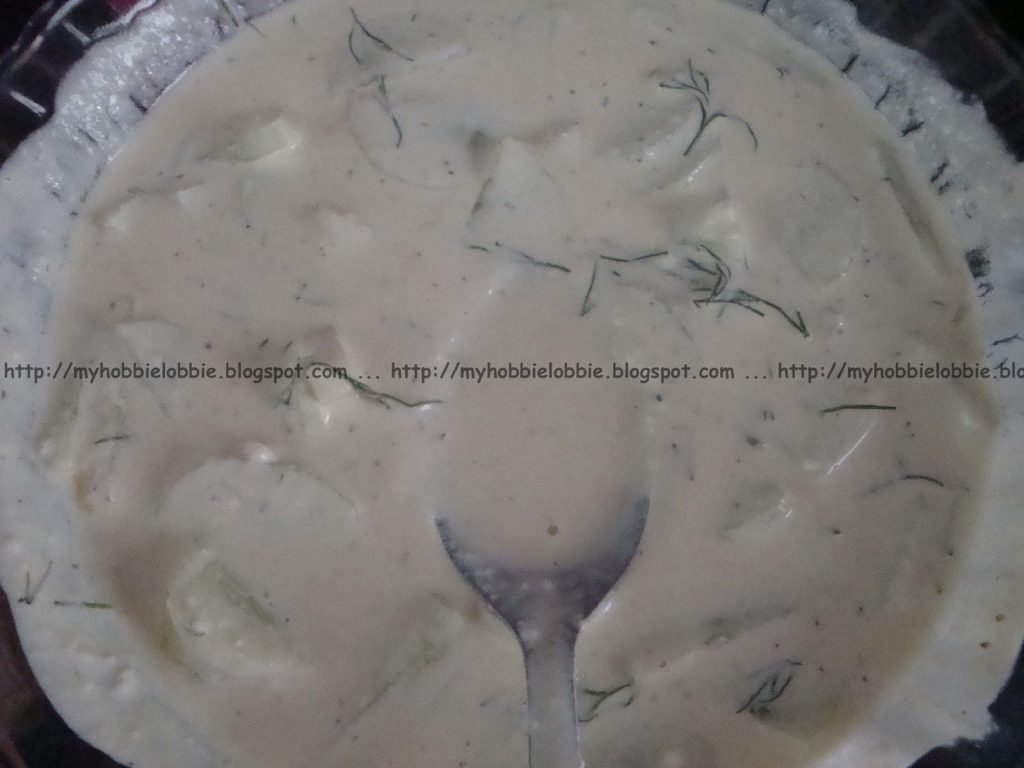 Cucumber salad with Dill yogurt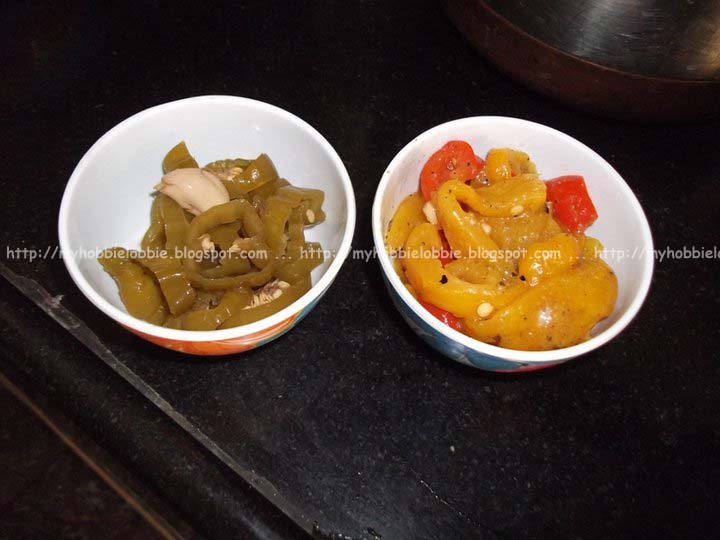 Roasted red & yellow bell peppers and pickled jalapeno peppers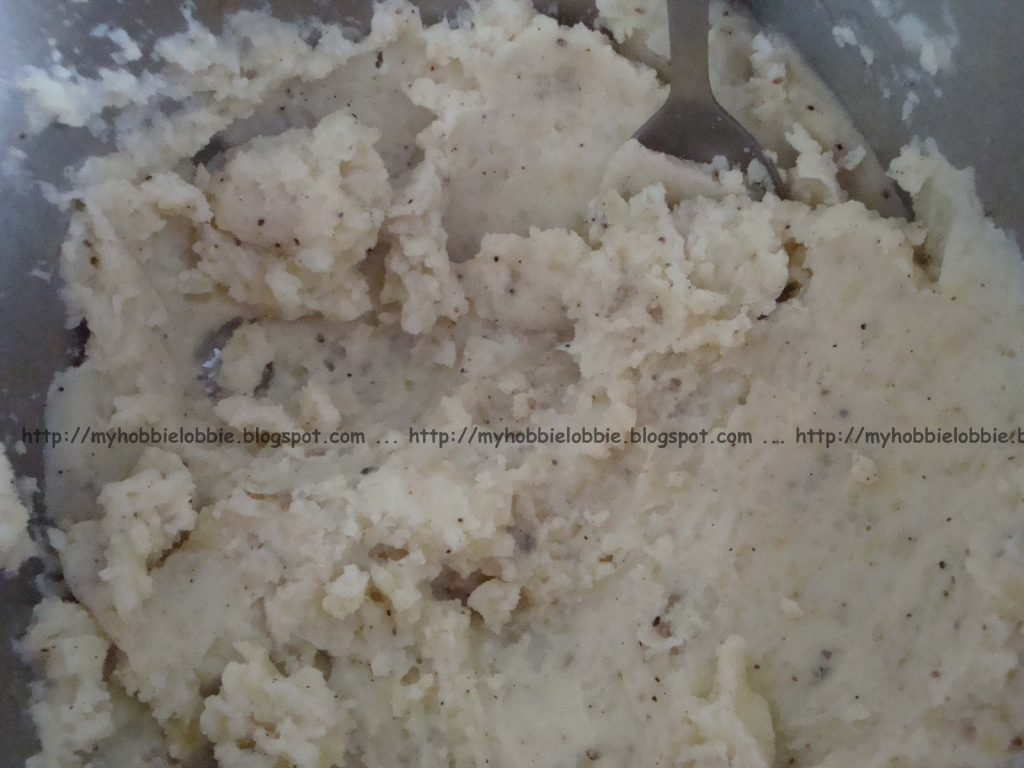 Creamy mashed potato with crushed black pepper
And last but not the least, the cake. I had to leave out all sort of jimmies and sprinkles because our nieces aren't allowed to eat any colored food at the moment.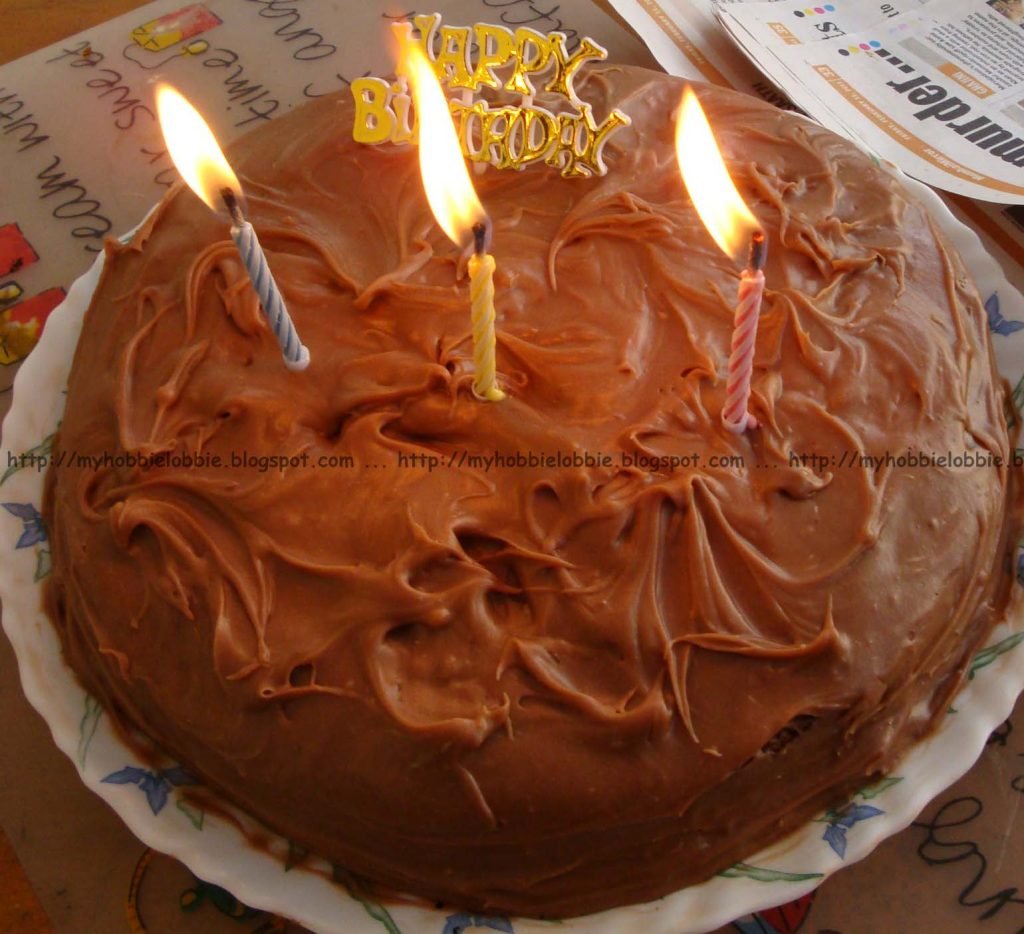 Yummy Chocolate Cake
Keep checking back for the recipes!!!