As promised in my last post, this week I'm going to put 2 different goodies. I just got back from a wonderful vacation yesterday (more on that later) and I'm still settling in. I haven't had the time to bake anything new for this weeks cookie, but these are 2 treats that I find are a lovely addition to a holiday platter or any assortment of desserts.
Marzipan Tarts
The first one came about from the need to rescue a batch of homemade marzipan that went wrong. I had taken this batch of marzipan off the stove a little too early and just couldn't mould it. It was one really sticky blob. I couldn't bear the thought of letting a yummy batch of marzipan go to waste and I suddenly thought of trying these goodies out. They were lovely. I took them over for our Holiday Family Dinner and they didn't last very long. My nieces wanted to have one of each color and I think they managed it.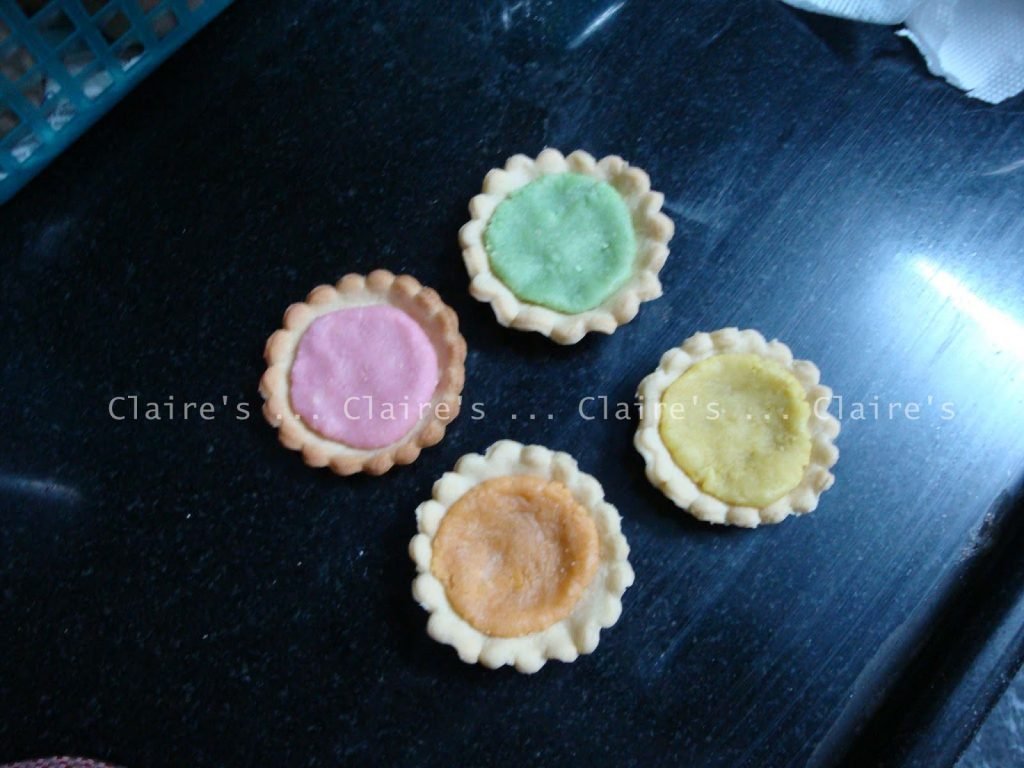 This is not really a recipe, but a set of guidelines that you can tweak to your convenience.
Make your favorite pie crust dough. If you don't have one, you can use a shortcrust pastry, which is what I've used.
Roll out the dough. Using a fluted circle cutter, cut out circles and place them in tart moulds and bake them till they are done, that is, they should start getting golden brown around the edges.
Make a batch of your favorite marzipan recipe, or you can opt for the store bought variety. Color the marzipan using food colors of your choice. Roll out little walnut size balls and place them in the tart shells. Flatten them out a little. Serve.
That's all there is to it. If anyone decides to give this a go, I'd love to see what you come up with.
Rum Balls
The next treat is another versatile one. Please excuse the image, it doesn't do justice to these little guys.
You'll need –
300g cake crumbs (Bake any cake recipe of your choice, I used a rich fruit cake. Crumble the cake till it becomes crumb like)
2 tbsp. cocoa powder
2 tbsp. rum
100g icing sugar
3 tbsp. Golden syrup
1 tsp. Vanilla extract
50g grated cashew nuts
1 tbsp. butter
Mix all the above ingredients. Form small balls and place them in paper cases. Pour a tsp. Of the glaze over them and use cherries cut into halves for garnishing.
FOR THE GLAZE:
100g Icing sugar
2 tsp. Cocoa powder
1 tsp. Rum
A little milk
A little vanilla essence.
Don't forget to check out what the others have whipped up this week.
Week 7 Twelve Weeks of Christmas: