Truth be told, I am yet to meet someone who doesn't like cupcakes. Sure, some prefer vanilla, others chocolates while a few feel adventurous and don't mind trying out other flavors.
Recently, I had to make 4 doz. cupcakes to order for a young man's birthday party. Yes, you heard me right, I said a young man, whoever said that cupcakes were a girly thing had no idea what they were talking about. You can pretty much use any cake and frosting recipe and make cupcakes with it but this time around, I used one of Nigella Lawson's. They were an absolute hit and everybody loved them. I made them in two sizes. The larger ones for the party and some bite sized ones for us at home.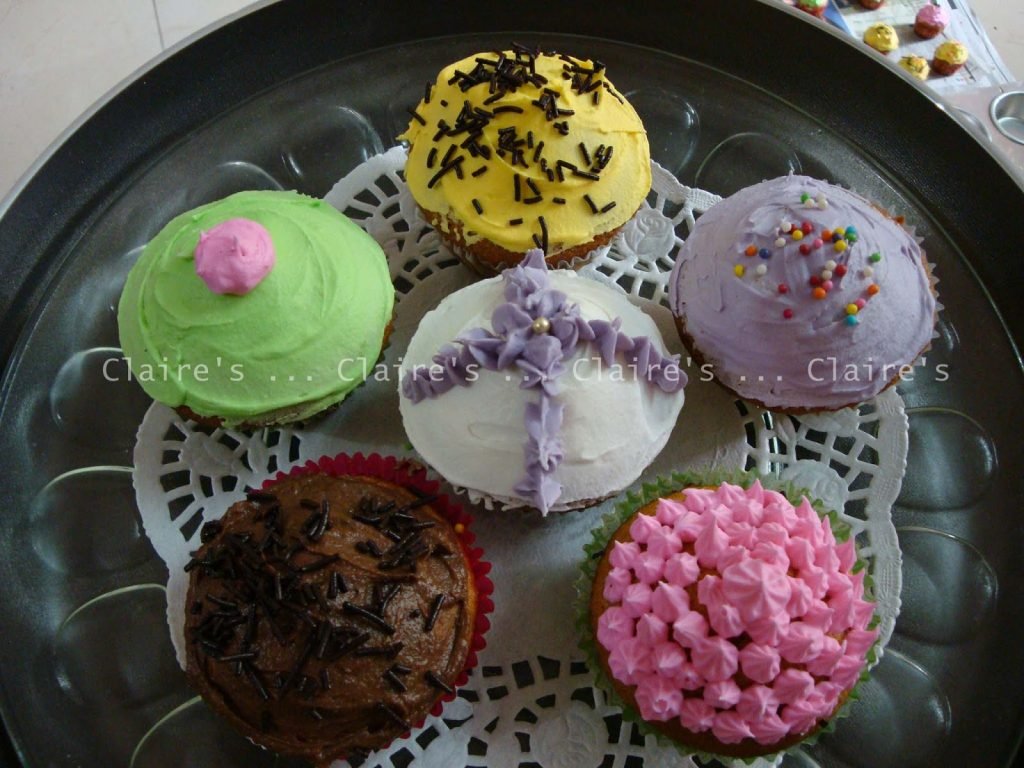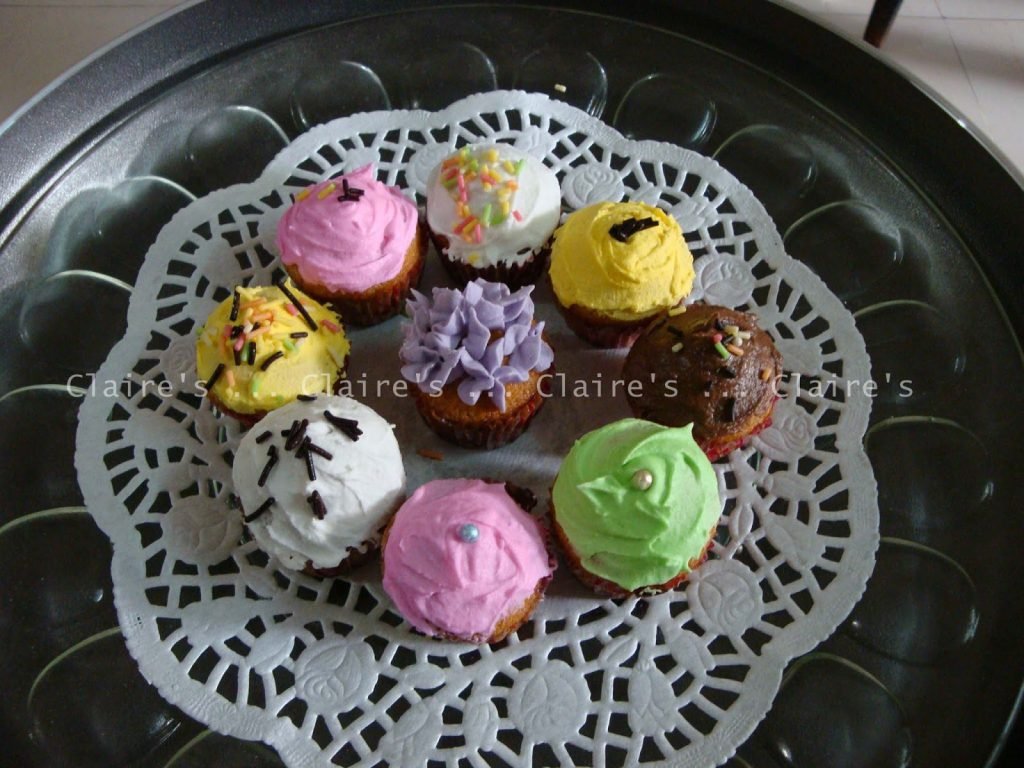 Here's the recipe if you want to try it out –
Cupcakes
Adapted from: Nigella Lawson
Ingredients
125gms. butter
125gms. sugar
125gms. all-purpose flour
2 eggs
1/2 teaspoon baking soda
1 teaspoon baking powder
2 teaspoons vanilla extract
2 to 3 tablespoons milk
Directions
Preheat the oven to 200C.
Put all of the ingredients for the cupcakes except for the milk in a bowl and whisk with an electric whisk until smooth. You can also use a wooden spoon instead but you'll have to work it a bit. Add the milk and whisk again to make a smooth dropping consistency.
Divide the mixture between a 12-bun muffin tin lined with muffin papers, and bake in the oven for 15 to 20 minutes. They should have risen and be golden on top. Let them cool a little in their tins on a rack, and then take them carefully out of the tin to cool in their papers, still on the wire rack.
Ice with Royal Icing.
Royal Icing:
2 egg whites
350 gms. icing sugar (approx.)
1 teaspoon lemon juice
Combine the egg whites and confectioners' sugar in a medium-size mixing bowl and whip with an electric mixer on medium speed until opaque and shiny, about 5 minutes. Whisk in the lemon juice, this will thin out the icing. Beat for another couple of minutes until you reach the right spreading consistency for the cupcakes.
Please note, depending on the weather, you may need to increase or decrease the amount of icing sugar used. So I would strongly suggest that you add the icing sugar to the beaten egg whites in stages till you have the right consistency.